Disclosure of Material Connection: Some of the links in this post may be "affiliate links." This means if you click on the link and purchase an item, I will receive an affiliate commission. Disclosure in accordance with the Federal Trade Commission's 16 CF.
Meet Collin Zreet of Funky Picnic Brewery & Cafe
As a native Dallas-ite, Collin grew up in the Lake Highlands neighborhood, riding bikes and fishing around White Rock Lake, playing in the Lake Highlands High School Marching Band, and monthly Boy Scout camping trips with Troop 890.
After going to college in Austin for a degree in Aerospace Engineering, he moved back to Dallas and now resides in Oak Cliff with his wife, Taylor, and dog, Rocco.
This is his story of Funky Picnic Brewery & Cafe.

Meet Collin Zreet of Funky Picnic Brewery & Cafe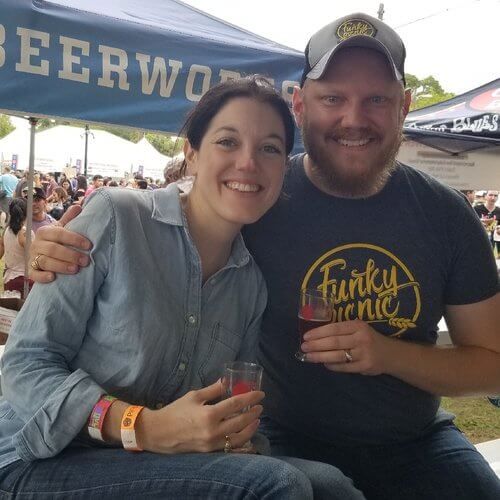 ---
What's the one thing that your customers rave about?
Funny Accent (our English-style Amber Ale) has been our most complimented beer. Everyone from customers to beer professionals have called it smooth, refreshing, a great example of the style, and just straight-up "damn good!"
What is the #1 challenge that your clients/customers have when they reach out to you? Basically, why are people coming to your business?
People come to Funky Picnic because they are looking for a casual atmosphere to kick to back with high quality beer and food.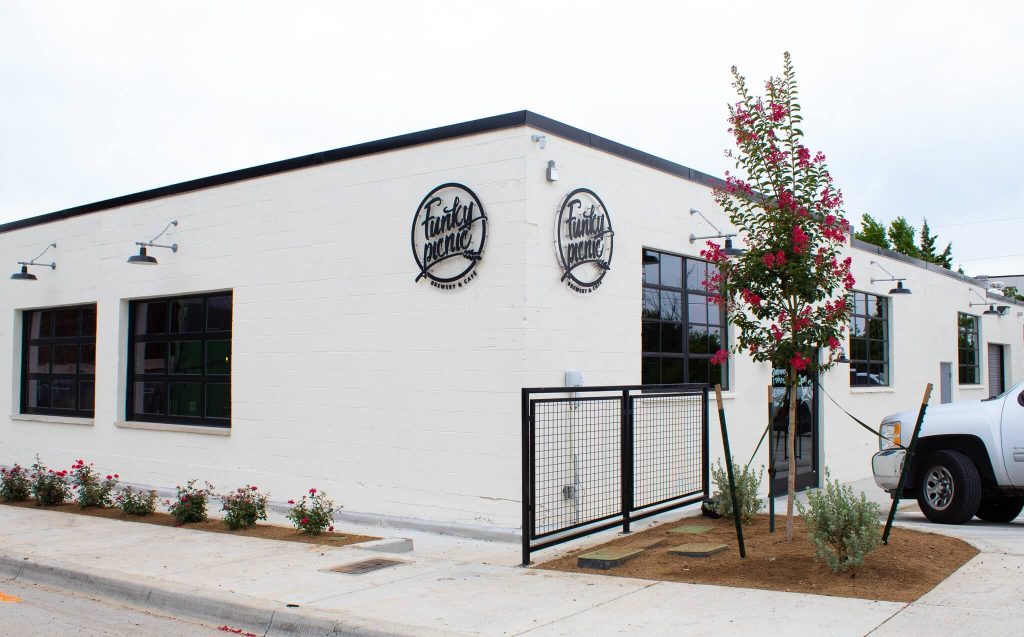 Did you always have a sense that you'd start your own business or a project of your own?
Ever since I was a kid, I have always had an entrepreneurial spirit. I had my own neighborhood business mowing lawns and fixing computers, as well as being camp counselor, running a lemonade stand or two, and even a seasonal stint as a Christmas tree salesman.
After getting my MBA and Masters in Innovation & Entrepreneurship from UT Dallas, I knew I wanted to start my own business that didn't require borrowing my dad's lawnmower or my mom's glass pitchers.
What does a typical day look like for you?
I still maintain my day job as an engineer at Bell Helicopter during the week, so I mostly work on the business in the evenings and on weekends. I wouldn't be able to do it without my business partner, Samantha Glenn, who handles the day-to-day responsibilities on-site.
The North Texas beer community is what keeps me and my team motivated throughout the ups and downs of running a business. Even though local craft breweries are technically competitors, we all work together and help each other out to grow the North Texas beer scene.
It doesn't hurt that they also brew some pretty good beer too!
---
Let's transition to Dallas:
Where would you like to have a staycation in the Dallas area?
My wife and I like to take staycations in Downtown Dallas, which allows us to explore our own backyard and visit the often overlooked places.
There are some many interesting places we have never been to because "they've always been there."
Sam Calagione has been a lot of the inspiration for my own personal beer and business journeys. His cheerful personality is infectious and he has been a large contributor to the growth of the craft beer scene in the United States.
Outside of Funky Picnic, I would like take him to dinner at The Meddlesome Moth in the Design District. In addition to their delectable food menu, they have the most diverse and unique beer menu in the area, if not the state. They were also the first off-site account to have Funky Picnic beer on tap!
Thank you to Collin  from Funky Picnic Brewery & Cafe!
Thank you so much to Collin from Funky Picnic Brewery & Cafe here in DFW sharing his story and his business with us. As always, our small and local business owners need our support to keep providing their gifts to the world. Let's share some love on his business 💗
If you're starting a business of your own, you might like these 3 killer books ⤵️

Jab Jab Jab Right Hook by Gary Vaynerchuk.
Growth Hacker Marketing by Ryan Holiday
Start with Why by Simon Sinek

Need a meeting space in Dallas? This directory is searchable by type and location ⤵️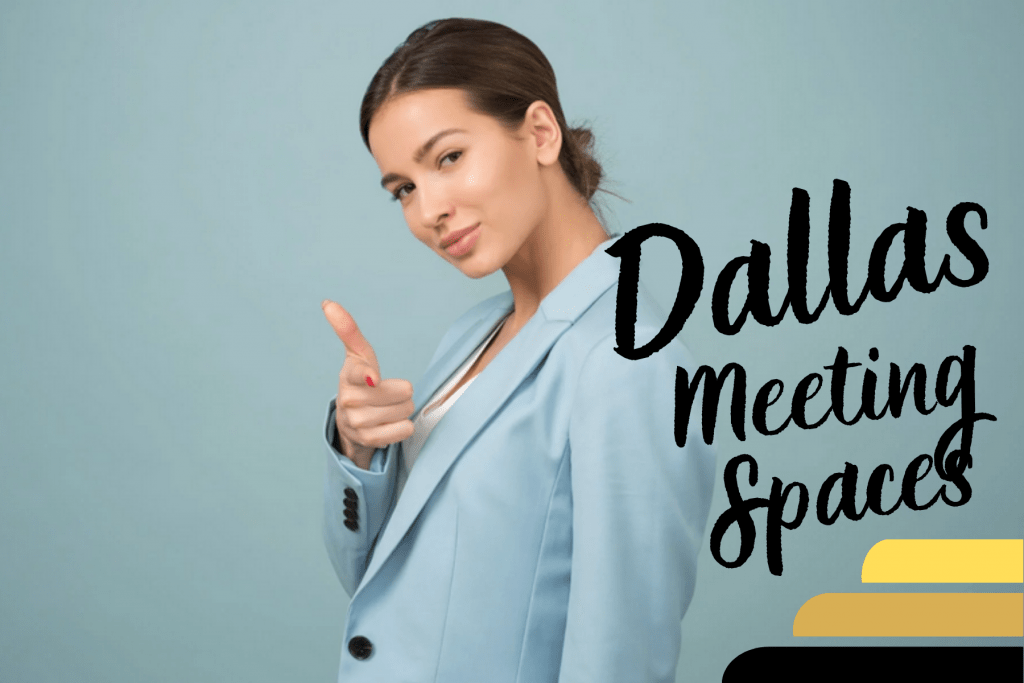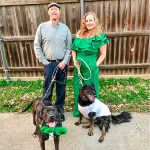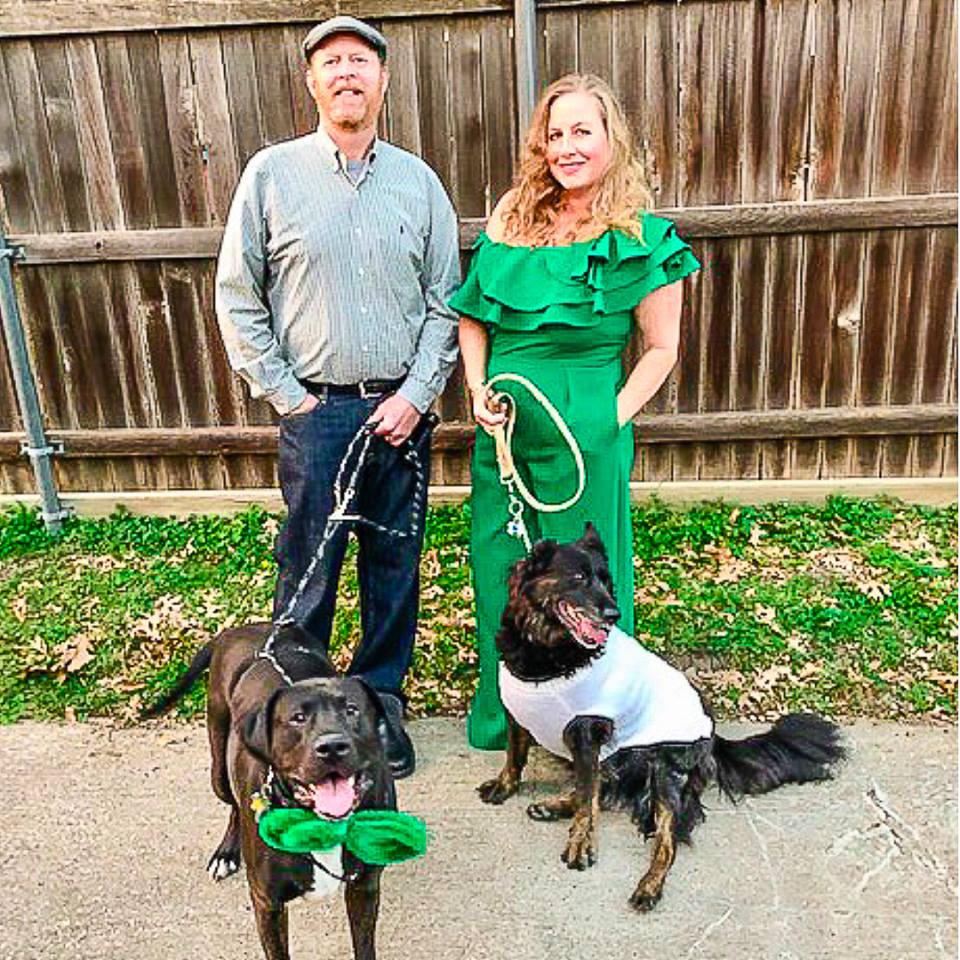 Need more sales, leads or attention start here
Our team has been helping business owner's kick the old school networking meetings to the curb and make money online. Its so much fun to help solopreneurs and businesses see the light. The online world is a roller coaster of fun!!
Pop the We Are DFW podcast in your earbuds over here: