Disclosure of Material Connection: Some of the links in this post may be "affiliate links." This means if you click on the link and purchase an item, I will receive an affiliate commission. Disclosure in accordance with the Federal Trade Commission's 16 CF.
Meet Dannielle Sparks of the Place to Be Creations
Dannielle Sparks is a completely self taught artist and small business owner, who currently lives in Fairview, Texas. A little over 2 years ago she decided that she wanted to become the kind of woman who expresses who I am creatively, in any form that I feel like doing so.
Her business name inspiration comes from wanting to creating things that help wherever my artwork ends up, that it makes others feel like that is the Place To Be!
This is her story of the Place to Be Creations.

Meet Dannielle Sparks of the Place to Be Creations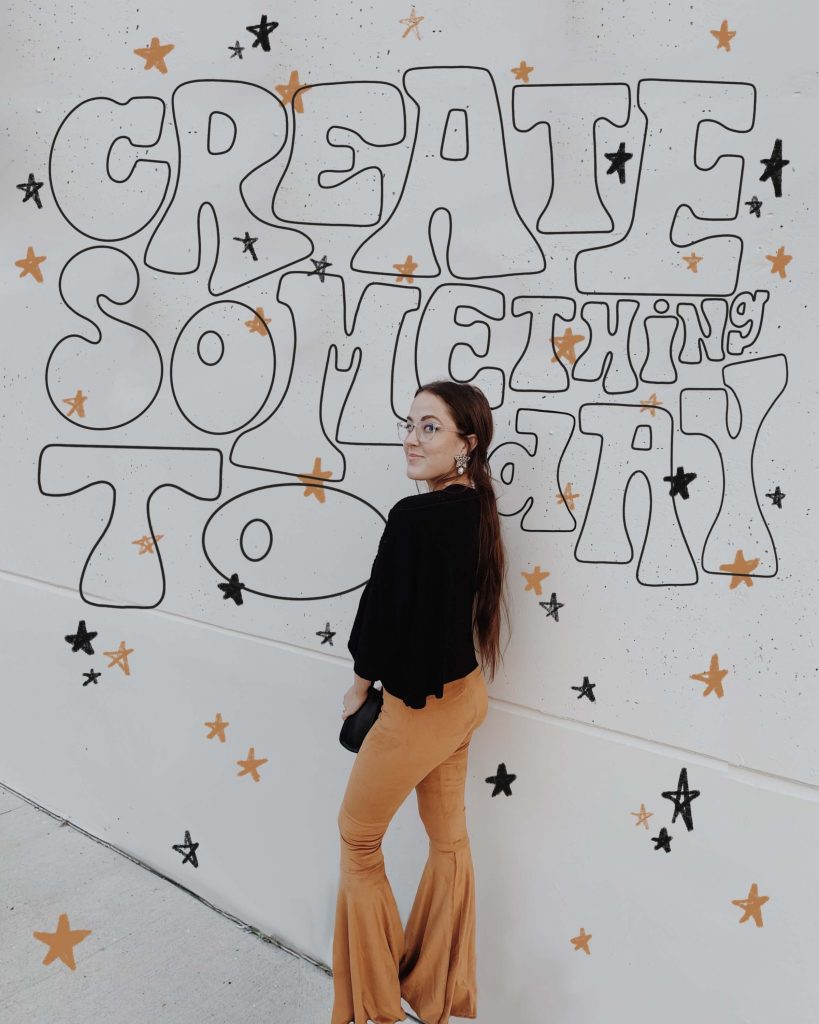 My business name is Place To Be Creations. I create artwork primarily digitally on my ipad to be used as content to advertise my skills and abilities online, through apps like Instagram and TikTok. This then leads to business anywhere from in the wedding industry to painting murals for world wide known brands. This all came about when I was working a job that I had been doing for years, and I knew I had something in me, that was untapped.
I just had a feeling that if I were to start completely fresh, follow my gut, and begin to learn new skills, that I would be able to create this life that I am so obsessed with, that brings me more happiness and freedom and endless possibilities than I've ever had before!
My small business has evolved day after week after month to what it is today, and it continues to grow and branch out into new opportunities.
What's the one thing that your customers rave about?
A consistently popular product I created is hand painted jackets for brides and beyond. I design them digitally, and then paint those designs onto the jackets. On a broader scale, the murals that I have worked on are hands down the most awe-inspiring projects that I am a part of.
What is the #1 challenge that your clients/customers have when they reach out to you? Basically, why are people coming to your business – Place to Be Creations?
I believe my customers are attracted to how unique each piece I create is, while still having the same aesthetic of who I am.
Did you always have a sense that you'd start your own business or a project of your own?
Yes! Growing up I would always create my own ways to have revenue that wasn't simply working any common job that I could simply apply for.
From handing out flyers for babysitting services when I was like 8 years old (lol) to post high school graduation when I started flipping thrifted denim jeans and bleaching/distressing/studding for a large profit, before I realized that wasn't so much a passion as it was just a open market I saw for the high demand at the time.
I have worked years in retail and child care, and though I enjoyed those things at the time, I always knew that I would eventually end up where I am at mentally and physically today, my own boss who can work from home every single day, doing something that brings me happiness.
What does a typical day look like for you?
It can be a bit discouraging for me at times if I fall into the comparison traps, from all of the endlessly talented people out there! I have no official training in any form of art, so everything that I am capable of has come from trial and error, youtube videos that I have studied to learn specific skills, endless hours on my ipad or with pen and paper to create muscle memory of those new skills, and mentors I have reached out to and become friends with that are extremely successful.
When I need something to motivate me and keep going, in those moments of doubt when I wonder, "Why do I put myself out there, when so many others are capable of so much more?" I remember that this business I have created brings me genuine happiness. I remember that there is room for everyone to succeed, and that every artist is capable of creating an audience who is interested in what we have to say and put out into the world creatively.
I focus more on the fact that the limit of what is possible for me to accomplish does not exist as long as I keep working and developing skills and connections.
I am not someone who needs to be widely known or make loads of money, I am happy that my days are filled with making things that I want to make, and that I have the ability to keep creating opportunities for myself. So yes, there are so many business owners, artists, and makers out there, but there is also a space for me to exist within that group of creatives!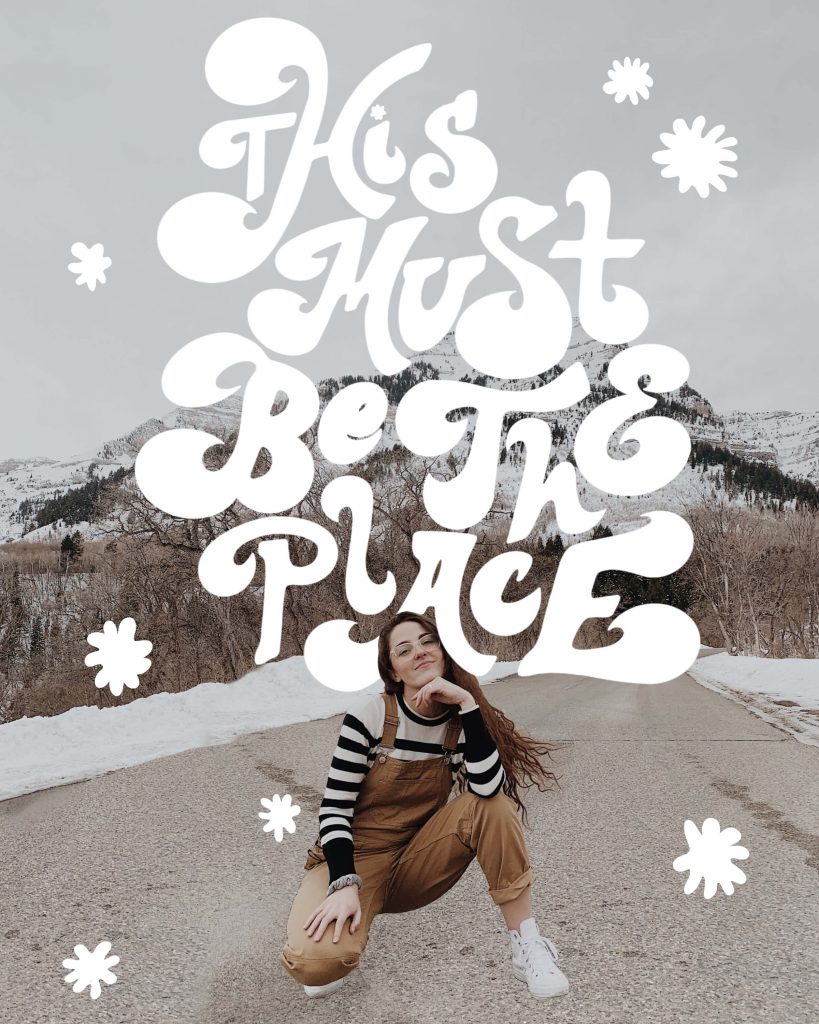 Becoming the best version of myself is my greatest motivation. I love this quote by John Wooden "Success is peace of mind, which is a direct result of self satisfaction in knowing you made the effort to do your best to become the best that you are capable of becoming" I have this quote as my screen saver and it's a constant reminder to me to stay the course.
---
Let's transition to Dallas:
1.
When it is basketball season, my favorite place to be is at the American Airlines Center watching the Mavs play! Me and my husband are huge fans (I have successfully converted him to loving the sport.)
2.
Musuem of Memories, an
instagram musuem
that houses dozens of hand painted murals and interactive rooms. My good friend Steffi is the owner and creative behind this musuem, and we have become super good friends this year! I have been able to paint some of the murals found in this musuem with her and it is a place of pure joy and an explosion of colors!
3.
The Dallas Farmers Market. I have been a vendor at this market, but long before that I was a frequent shopper for this market that hosts so many talented people every month. I now am able to be working with the owners and founders of market and creating things for them to use at their events.
Where would you like to have a staycation in the Dallas area?
I love anything that offers me an outdoor experience that I can appreciate nature! I am a mountain loving girl at heart, but when I can't stray too far away
I try and find a good camping grounds like Erwin Park, or I will drive out to Turner Falls about two hours north in Oklahoma to hike and soak in all the beauty of the waterfalls and swimming holes.
I would choose Chelsea Handler. She is the woman I have admired and looked up to for over a decade of my life. Her unapologetic humor and voicing her opinions, (though I don't always completely align or agree with them) are what I love in a person!
Also she has really cute style and I would wear any outfit she ever puts on. Plus she loves dogs. And I have read every single one of her books, and I literally laugh out loud while reading them. That's a hard thing to accomplish by a writer. I would take her to Hop Doddy in Dallas, they undeniably have the tastiest turkey burger that just has SO much flavor, truffle fries, and a birthday cake milkshake. Worth every penny.
The best source to contact me and support me has always been through my business instagram, the handle is "@placetobecreations".
It truly helps more than people know to share, comment, like, and interact in any way that they want to/have the time to. It allows my page to reach a larger audience and gain a high impression of interaction.
I also have an etsy shop with the same handle, though I prefer to do orders straight through my instagram. I have recently gotten started into making TikToks with my creative processes and it has already grown more in a week with an audience than my instagram has in two years! So I am taking advantage of that while its still so new, also at the same handle of "@placetobecreations".
For those who prefer to email me and stay organized with inquiries through email, I can be reached at [email protected]
Thank you to Dannielle from the Place to Be Creations!
Thank you so much to Dannielle Sparks of the Place to Be Creations here in DFW sharing her story and her business with us. As always, our small and local business owners need our support to keep providing their gifts to the world. Let's share some love on her business 💗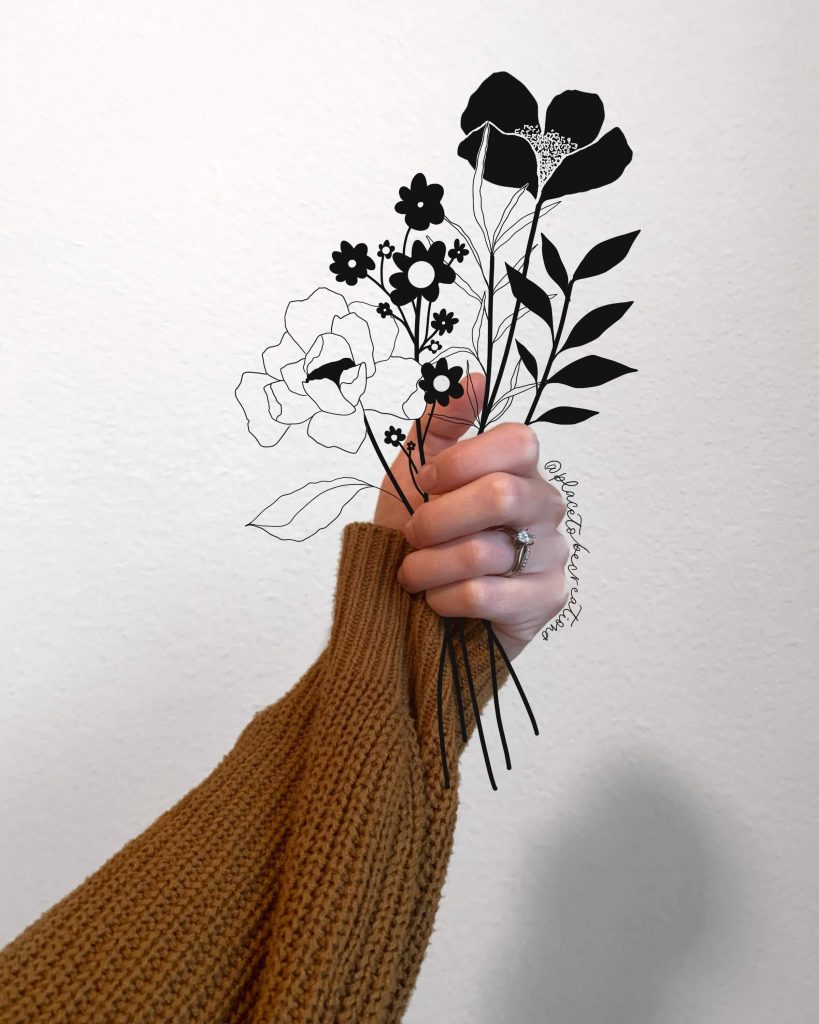 If you're starting a business of your own, you might like these 3 killer books ⤵️

Jab Jab Jab Right Hook by Gary Vaynerchuk.
Growth Hacker Marketing by Ryan Holiday
Start with Why by Simon Sinek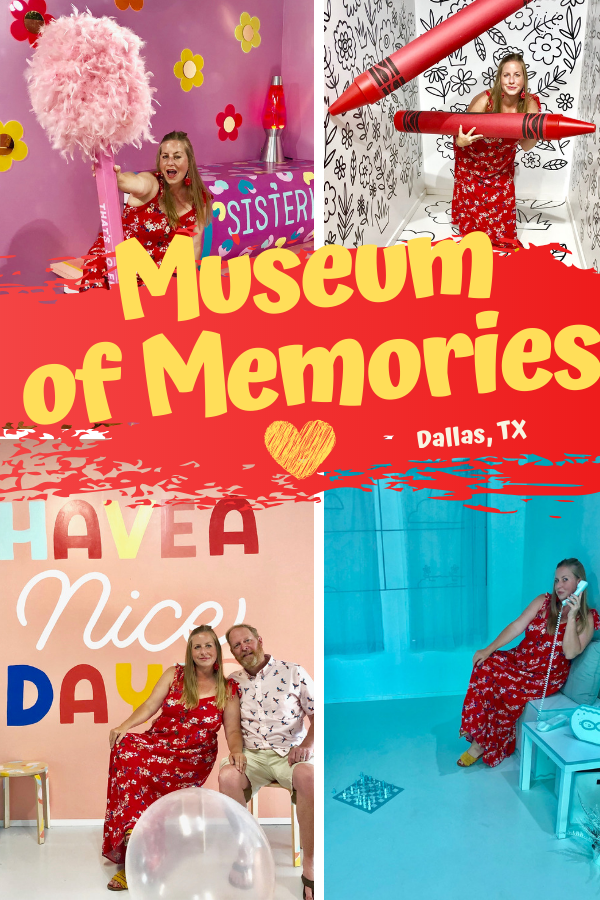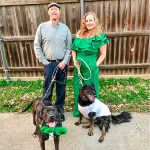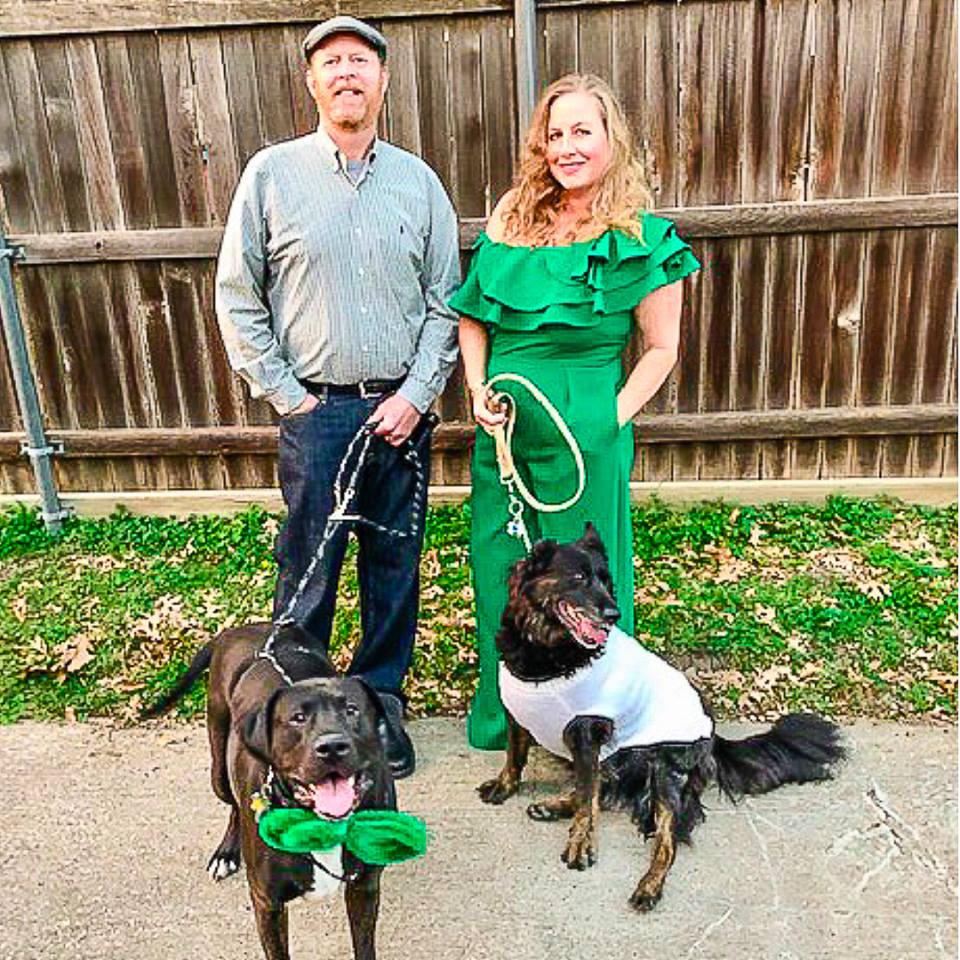 Need more sales, leads or attention start here
Our team has been helping business owner's kick the old school networking meetings to the curb and make money online. Its so much fun to help solopreneurs and businesses see the light. The online world is a roller coaster of fun!!
Pop the We Are DFW podcast in your earbuds over here: