Disclosure of Material Connection: Some of the links in this post may be "affiliate links." This means if you click on the link and purchase an item, I will receive an affiliate commission. Disclosure in accordance with the Federal Trade Commission's 16 CF.
Meet Melvin Roberson of Dough Boy Donuts
Melvin is the owner and mastermind behind  Dough Boy Donuts. He started Dough Boy Donuts in 2015 from his home kitchen and grew that to a food truck and now a brick and mortar business. They are North Texas' first donut food truck!!
And this is his story of Dough Boy Donuts.

Meet Melvin Roberson of Dough Boy Donuts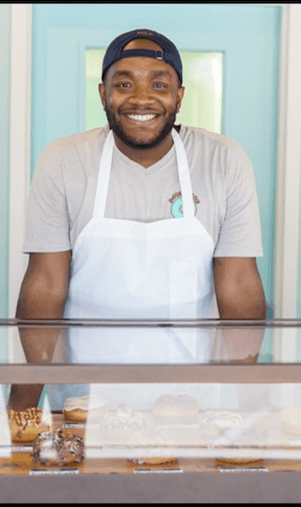 What's the one thing that your customers rave about?
Our donuts are made from scratch daily and we dress them all to order. Warm donuts, with the warm glaze will always remain undefeated.
We also have scratch made cinnamon rolls, full link sausage rolls and an array of donut breakfast sandwiches.
Before covid, we had a live jazz pianist play in our shop on Saturdays too. That added a really nice touch for our guests.
What is the #1 challenge that your clients/customers have when they reach out to you? Basically, why are people coming to your business?
I think people come to us cause of the subtle things we do differently than other donut shops. We don't have donuts sitting on a speed rack all day waiting to be ordered. We dress them to order and also roll, cut and fry donuts fresh throughout the day.
Did you always have a sense that you'd start your own business or a project of your own?
Definitely not. I had a sample taste of entrepreneurship with a previous business that I started before Dough Boy. That pretty much lit a fire in me in and motivated me more than anything else.
What does a typical day look like for you?
If we have a food truck gig, it can be a bit of a longer day….I have an alarm set at 2:30 and 2:45. After I hit snooze 15 times, I hop up and get to the shop. I'm here between 3:30 and 4, we get the kitchen and prep areas set and get to it. Due to covid, we are offering a limited menu, so in addition to the donuts, we get our cinnamon rolls and sausage rolls prepped and boxed up for our neighborhood deliveries and for our shop. Since the virus, we've basically had to reformat the business model in order to survive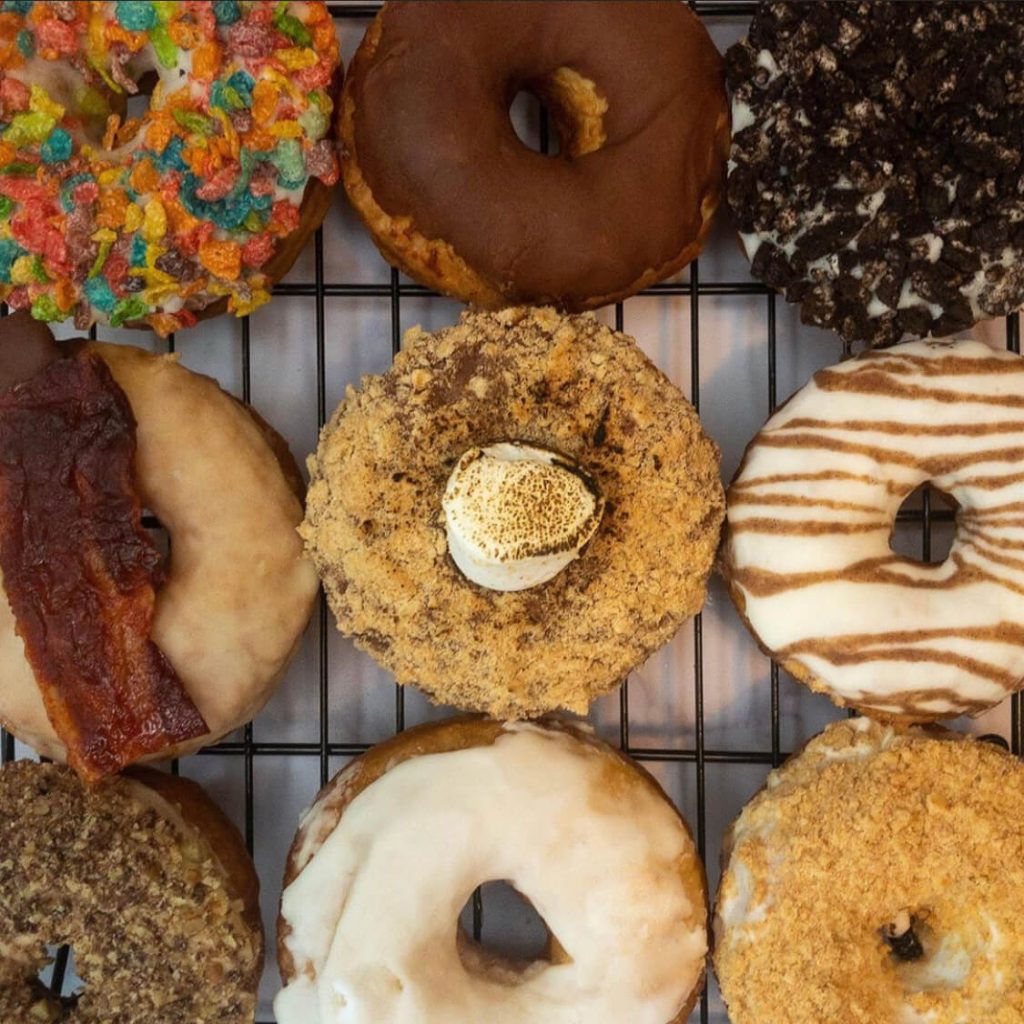 Fear of failure, my children and the fact that I borrowed a ton of money from my parents to get this thing going.
That, and the fact that we have a strong customer base that supports us tremendously
---
Let's transition to Dallas:
I really don't get out much, but I'd have to say the Aquarium, Texas Live or the Botanical Gardens in Fort Worth
Where would you like to have a staycation in the Dallas area?
Anywhere quiet. And with no phone preferably. I'm not picky.
I'd love to sit down and eat a few Fletchers Corny Dogs with Barack Obama
Thank you to Melvin Roberson of Dough Boy Donuts!
Thank you so much to Melvin Roberson of Dough Boy Donuts here in DFW sharing his story and his business with us. As always, our small and local business owners need our support to keep providing their gifts to the world. Let's share some love on his business 💗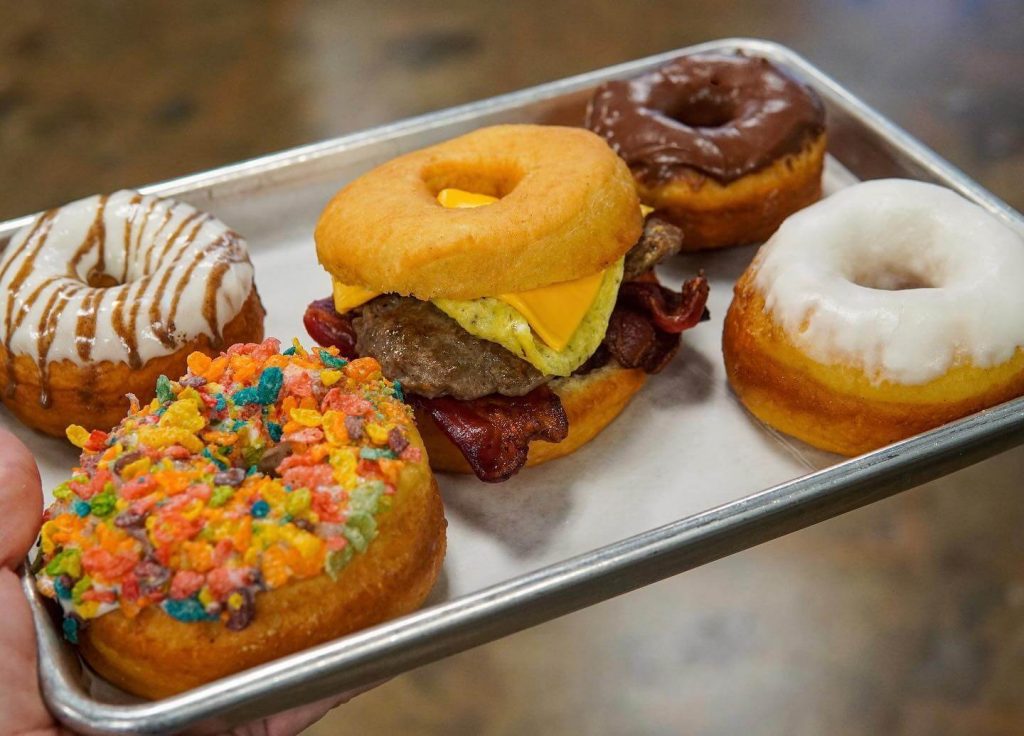 If you're starting a business of your own, you might like these 3 killer books ⤵️

Jab Jab Jab Right Hook by Gary Vaynerchuk.
Growth Hacker Marketing by Ryan Holiday
Start with Why by Simon Sinek

Need a meeting space in Dallas? This directory is searchable by type and location ⤵️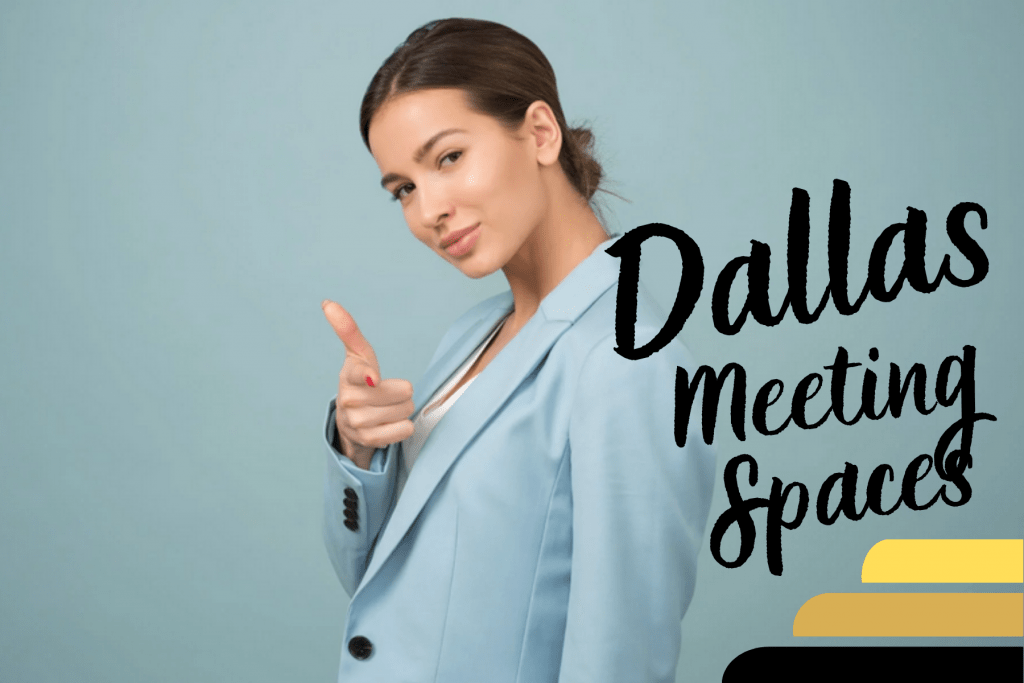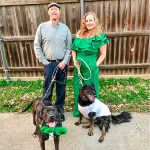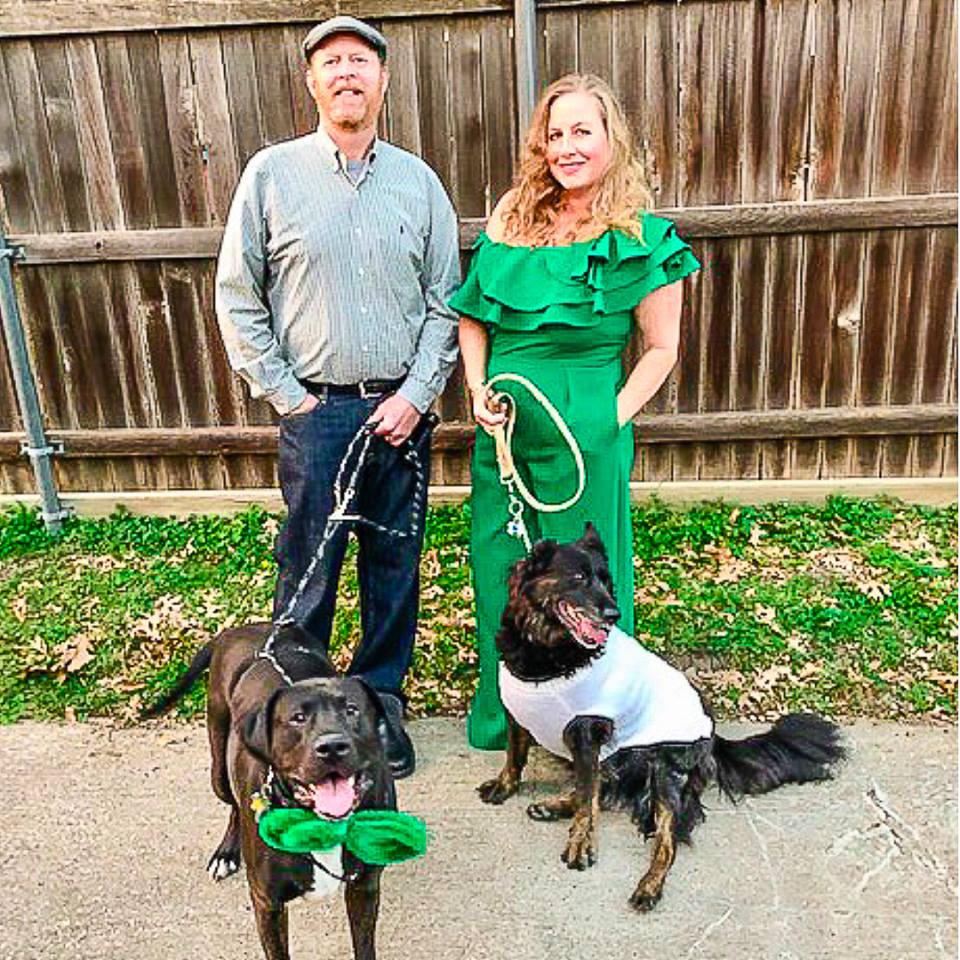 Need more sales, leads or attention start here
Our team has been helping business owner's kick the old school networking meetings to the curb and make money online. Its so much fun to help solopreneurs and businesses see the light. The online world is a roller coaster of fun!!
Pop the We Are DFW podcast in your earbuds over here: