Disclosure of Material Connection: Some of the links in this post may be "affiliate links." This means if you click on the link and purchase an item, I will receive an affiliate commission. Disclosure in accordance with the Federal Trade Commission's 16 CF.
In our previous two articles, we took off from Plano in search of new hiking trails to explore.  We warmed up with our hike at the Piedmont Ridge Trail in Dallas  and after that hike we drove about 4 miles away to explore the Texas Buckeye Trail. 
As we pulled up to the trailhead of the Texas Buckeye Trail, this cute building caught our attention.
I mean, like, "omg, did Joanna and Chip Gaines come to Dallas" kind of cuteness.
We chose to proceed with our hike and then come back and take a look at what Bonton is and what it had to offer.
So what is Bonton?
Bonton is a South Dallas community where 85% of men have been to prison, poverty is rampant and jobs are scarce. Bonton is also a "Food Desert", where access to healthy foods is non-existent.
They have a market, cafe, indoor and outdoor seating, goat farm, vegetable garen and more that is open to the public.
Let me also point out that as you step into the cafe, the delightful smells will pull you right in.
Bonton Farms is on a mission to change that.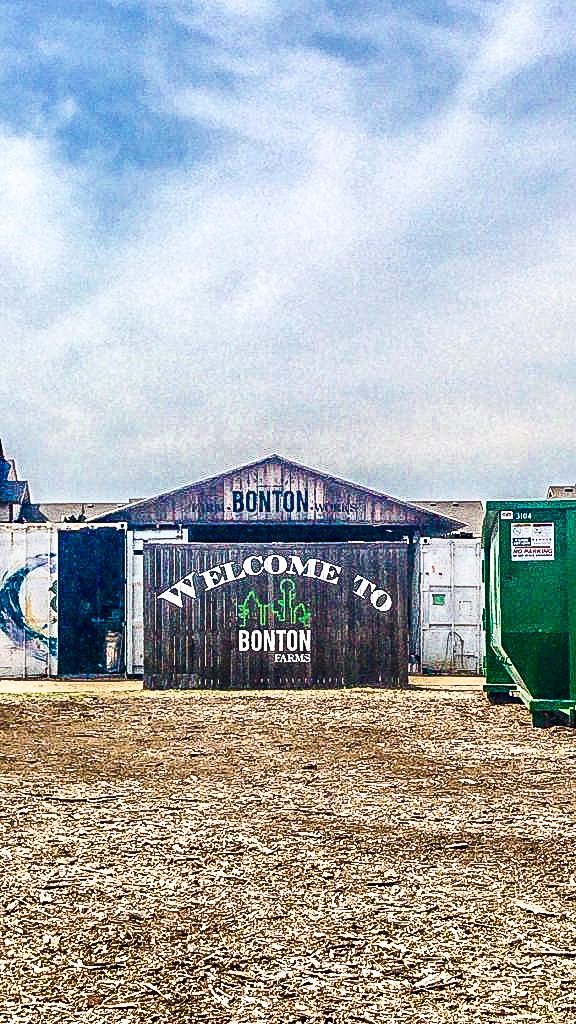 The mission statement of Bonton Farms is as follows:
An agricultural intervention to restore lives, create jobs and ignite hope in the most forgotten and neglected neighborhoods for the most marginalized and vulnerable people.
Bonton Farms is the creation of Daron Babcock. Daron has led Bonton Farms in launching: A honey company, a car company and transportation initiative, a lawn care service, a market and restaurant, a private Christian school, a 40+ acre farm, a housing initiative, and much more to create 30+ jobs so far.
He is a tireless champion of the underprivileged and invests his life to create jobs, ignite hope, and restore lives in marginalized communities across Dallas.

You might enjoy this short film to understand more about the work being done ⬇️
Bonton + Ideal: A Dallas Neighborhood Stories Film from buildingcommunityWORKSHOP.
The premise of the farm 🐐🐔🍳🍓 is relatively simple.
Daron gives people work; they in turn build résumés and get other jobs.
The work is on a farm because Bonton is a food desert, meaning the nearest grocery store is more than a mile away.
Daron sells or barters the food to people in the community so they can eat better which helps them get healthier 🍎 – and then they are able to get jobs and keep those jobs. Good food has a long term effect.
He also sells the food from the farm to restaurants 🍽 like Meddlesome Moth in the Design District, Cafe Momentum downtown, Flora Street Cafe, and even the Dallas Cowboys training facility in Frisco to help subsidize the farm.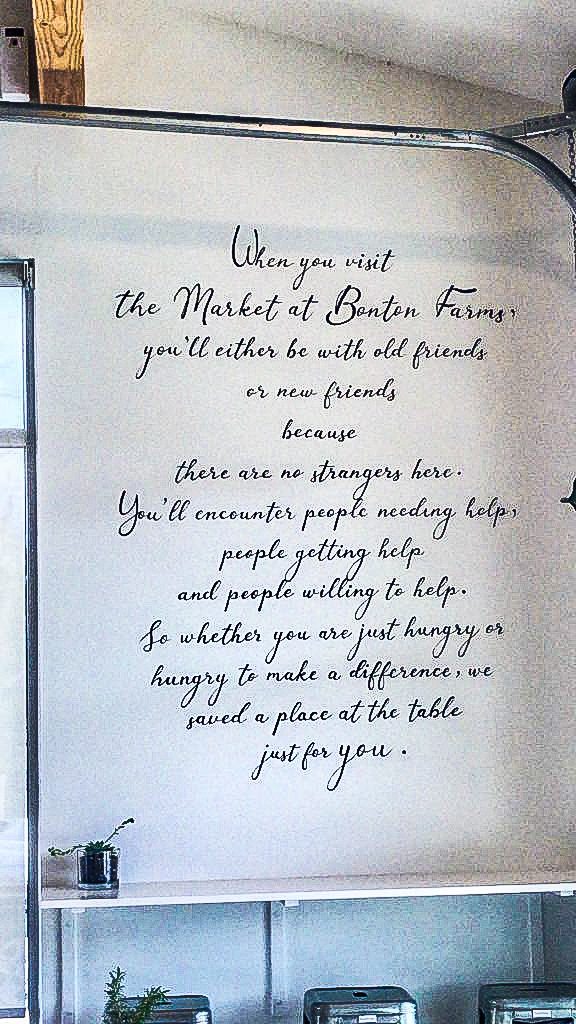 Why should you go?
The market is the perfect place for a day trip from Collin County or other areas within the metroplex.  Pull up a chair and enjoy breakfast, lunch, sip on coffee, buy your produce, eat the honey butter pecan ice cream and even grab a jar of honey butter to go.
You will be welcomed in and treated like family just like we were.
We literally wandered in having know idea if it was okay to walk through the doors.
It was one of those places that as soon as we stepped through, we felt joy, happiness and embraced by all the good things.
The Bonton Market brings fresh produce and nutrition classes to a former food desert and our leaders are working to help our residents pursue job opportunities, open businesses, maintain housing stability and provide education to their families.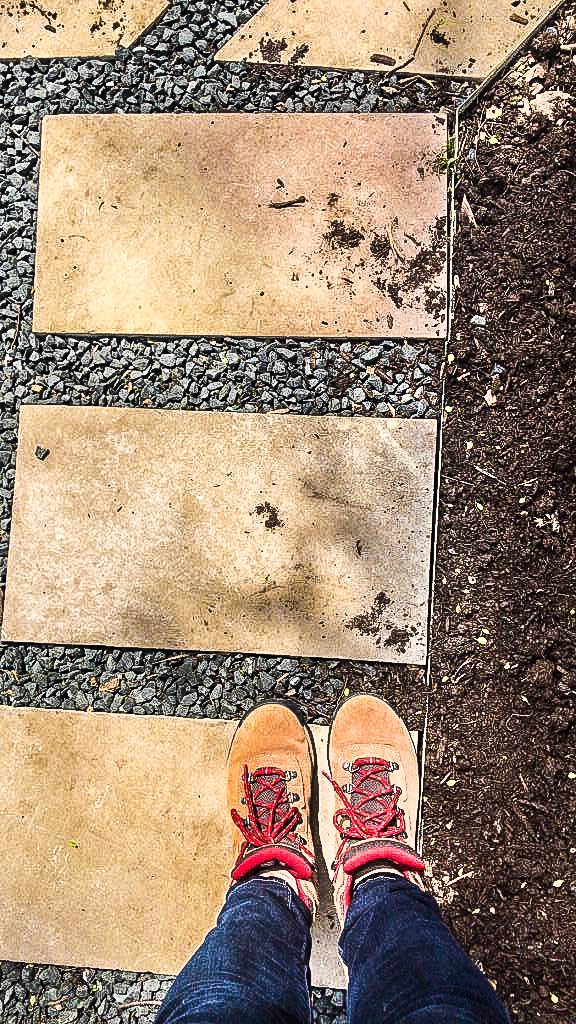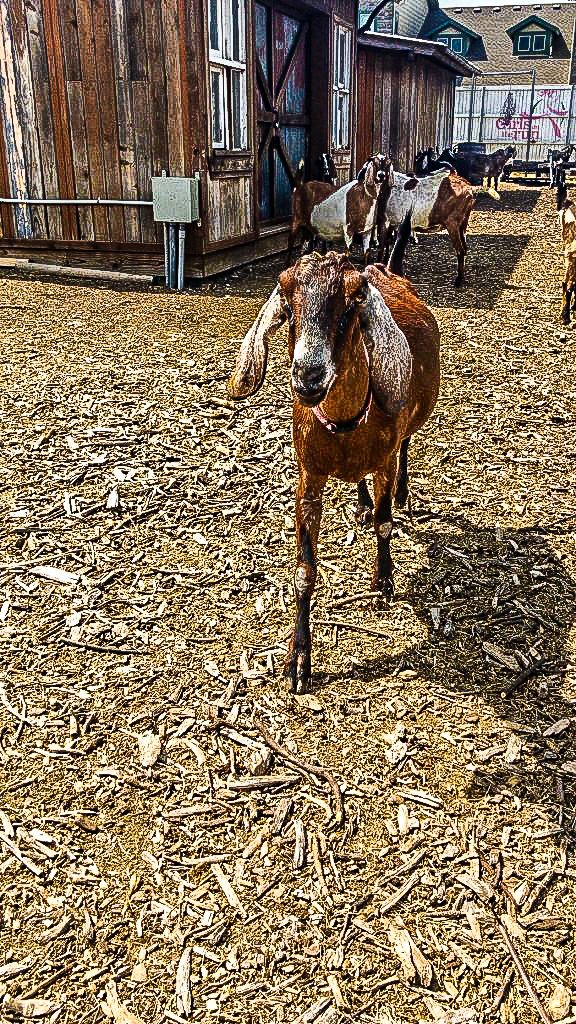 We were welcomed in and taken around to see the gardens, learn the story of the Bonton neighborhood, what the future holds . . and then off to love on the sweet goats.
Whether you are looking for a new BFF or not, Lucy wants to be your bestie.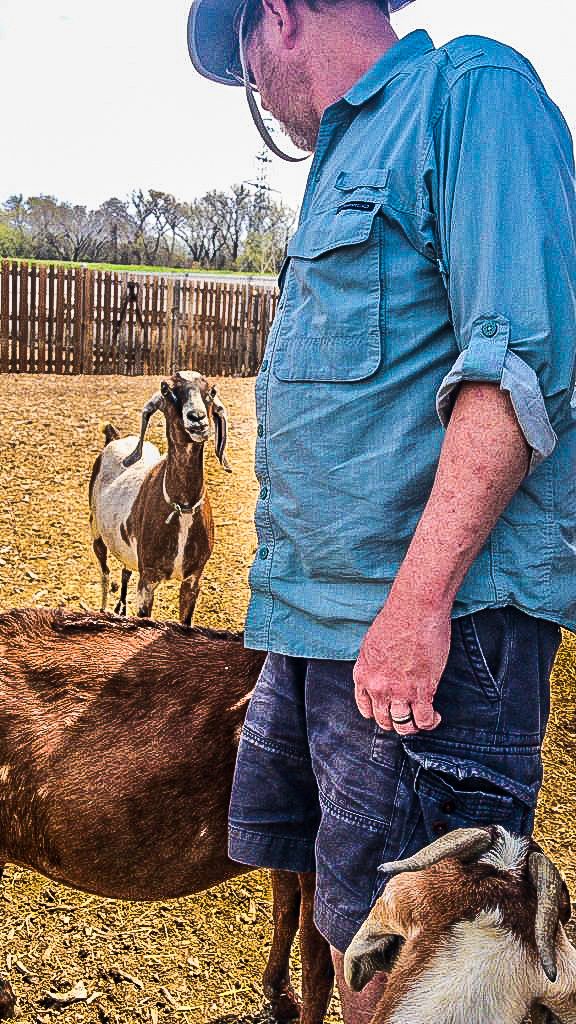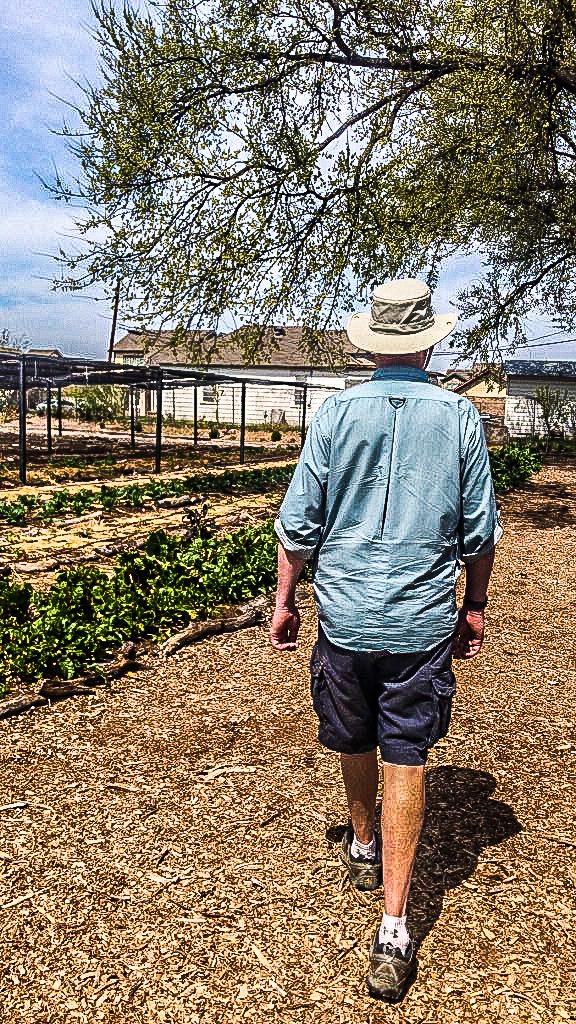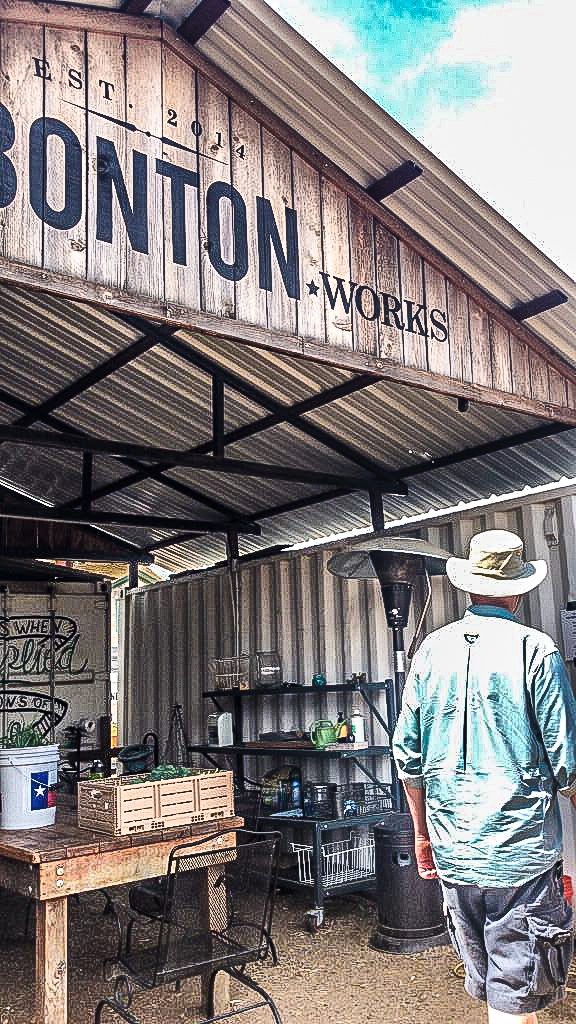 Time for lunch!
Hamburgers, brisket sandwiches, freshly brewed peach tea . . . and honey butter ice cream!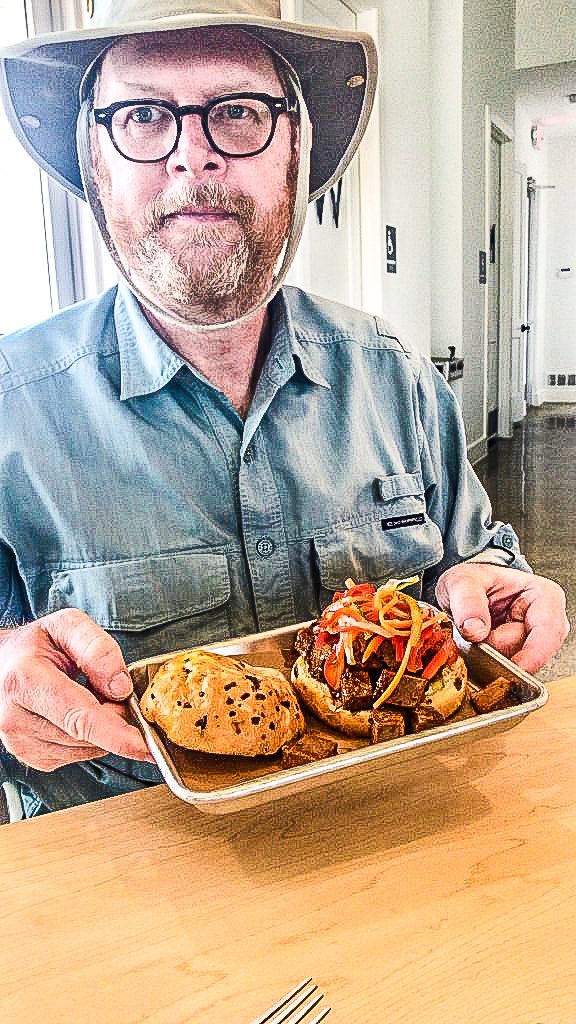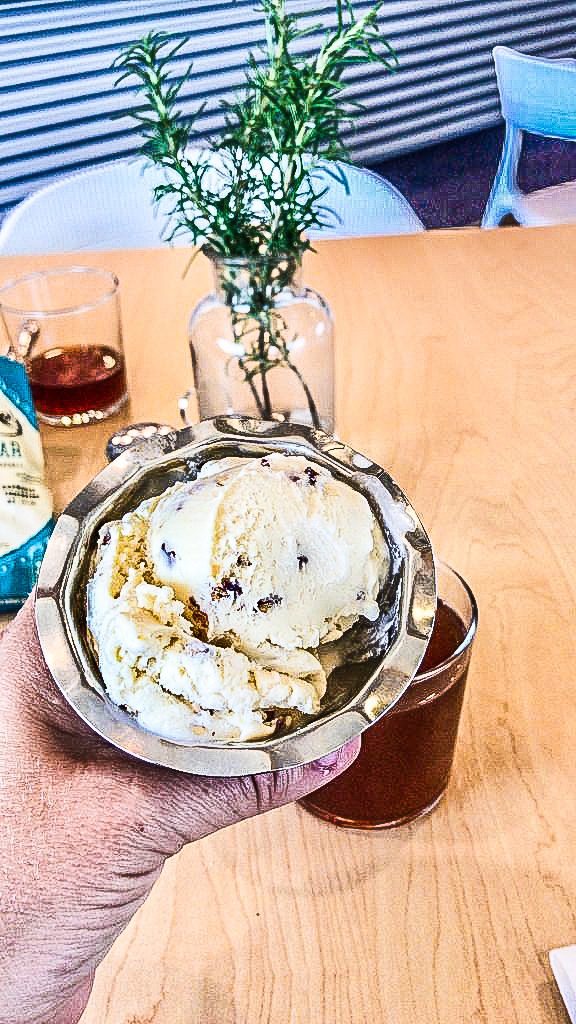 Nothing better than having some fresh eggs at home for our morning breakfast.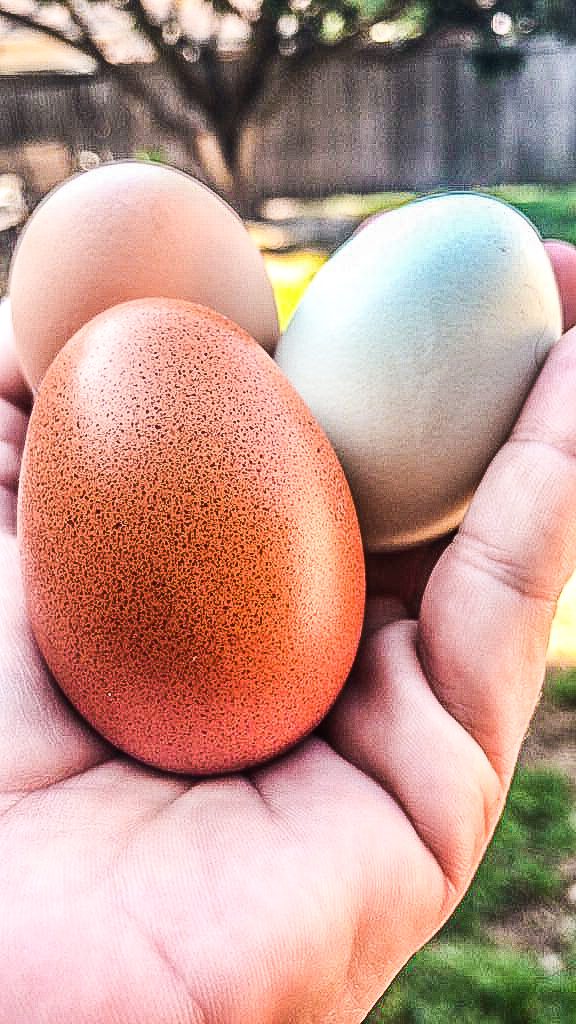 We purchased a few of these cute jars of honey butter to bring home and to share with friends.
Schmear it on some toast and you've got a good thing right there!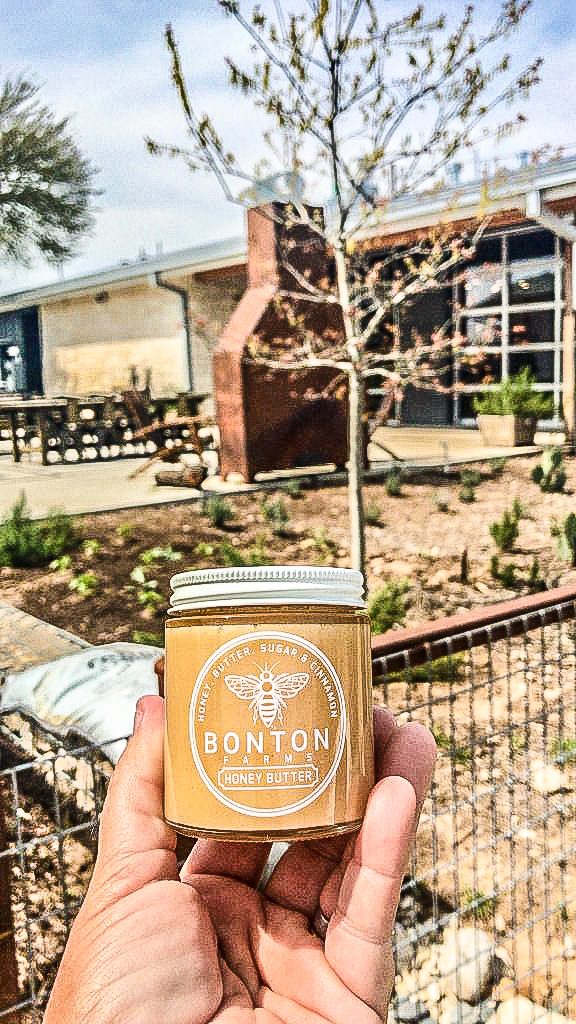 I encourage you to take a visit to Bonton Farms.
They have created job opportunities, second chances, and a place at the table for everyone.
Finding this treasure on our day of exploring new trails absolutely made it a magical and complete day.  Cannot wait to return for lunch or a volunteer day to be in service of others.

You might also like: