Disclosure of Material Connection: Some of the links in this post may be "affiliate links." This means if you click on the link and purchase an item, I will receive an affiliate commission. Disclosure in accordance with the Federal Trade Commission's 16 CF.
First and foremost, Monique Mistler is a mother and wife to a wonderful family. Outside of the home she enjoys time with friends and working to grow their business, LoneStar Pepper Company. 
Meet Monique Mistler of LoneStar Pepper Company, Inc.
Our business, LoneStar Pepper Company started out with a family recipe with a Hot-N-Sweet Pepper Relish. Like many families there is a recipe that turns in to tradition and the relish was that for me. My dad and I made it together starting about 35 years ago. The relish has jalapenos, bell peppers and seasonings which create a sneaky hot relish. It starts out a little sweet and just when you think that's it – the punch of the jalapenos kicks in and delivers the heat. It can be used anyplace you like a pickle relish but want the heat from jalapenos
I was making the relish on the stove top then giving it to friends and making Christmas gift baskets for my husbands customers. As time went on we started getting requests for the relish. A friend of my husband's loved the relish and when opening a restaurant he wanted the Hot-N-Sweet Pepper Relish – now has grown to three locations. He developed several recipes for his menu using the relish. His need for the relish in bulk packaging triggered us to launch the business which we did in 2012.
The overriding goal with all of our products is to provide a balance between flavor and heat. We are not trying to be a novelty hot food. We want the products to be an every day use item that adds a little spice with a lot of flavor. So as we come up with new products we strive to be true to that goal.
Our 2nd product for the LoneStar Pepper Company was Dave's Hot Damn It's Good Hot Sauce. My husband liked hot sauce but did not like the heavy vinegar after taste most products leave. With some ingredients and a pot back to the stove top we went to cook up some hot sauce. Thanks to our supportive friends sampling the hot sauce and providing and through multiple attempts to tweak the recipe, we eventually settled on a one that brings the heat, balanced with flavor and a nice smokey finish. We were especially proud of creating a recipe that is vinegar based yet does not leave that pungent after taste. When it came to the product name, our son took one taste and said…Hot Damn It's Good!
As the business grew we joined Go Texan which led to being part of their pavilion at the Texas State Fair in an effort to introduce our products. While sampling the Hot-N-Sweet Pepper Relish and Dave's Hot Damn It's Good Hot Sauce we consistently were told by a lot of folks the relish would make a great jelly. So that led to developing our Holla~Pena Jelly.
Well my husband could not leave well enough alone and with Blackberry Jelly his favorite flavor we had to introduce not just the Holla~Pena but three other flavors. So about 2 years ago in the Go Texan Pavilion at the Texas State Fair we launched four jelly products – Sizzlin' Strawberry (strawberry jalapeno), Holla~Pena (you guessed it – Jalapeno), Blackberry Fire (blackberry, jalapeno & habanero) & Blazin' Habanero.
With the demand for the product out growing what we could make on the stove top, we worked hard to partner with a co-packer that would make them in small batches. We quickly realized a recipe made in small pots on the stove does not simply multiply to make larger batches – food is based on chemistry and as the batch size increases the recipe has to be tweaked. Armed with our baseline recipes we spent time with our co-packer to refine the recipes while ensuring the flavor our customer's expected stayed consistent.
One of the coolest things that's happened with all the products but especially the jellies, are the recipes family, friends and customers have come up with. From simple ones like pouring the Hot-N-Sweet Pepper Relish over softened cream cheese then serving with crackers as an appetizer, to a sandwich spread using Dave's Hot Damn It's Good Hot Sauce with cream cheese and sour cream to making flat bread pizza mixing either the Blackberry Fire or Blazin' Habanero Jelly with some BBQ Sauce to make a Texas marinara.
Our favorite pizza uses Blackberry Fire Texas Marina with some crumpled cooked breakfast sausage, fresh spinach and cheese. I have to mention the spicy margarita too. Compliments of our son and his girlfriend, we heat the Blackberry Fire Jelly and little sugar in a pot (don't leave unattended or it can boil over) to make a simple syrup, mix with lime juice, margarita mix and tequila to make a spicy and refreshing margarita. I especially like to drop in some fresh blackberries and munch on those after they've soaked a while. We continue to add recipes on our Instagram site so visit us there for more detailed versions of the recipes.
And back to our friend with the restaurant. He uses the Hot-N-Sweet Pepper Relish to make a Texas Burger. It has our relish over a hamburger covered with smoked brisket. He also makes his signature pimento cheese with the relish and highlights his gourmet hot dog with the product as well.
Not only do our customers tell us how good the products are but at several competitions we've won numerous awards. The Hot-N-Sweet Pepper Relish, Dave's Hot Damn It's Good Hot Sauce, Sizzlin' Strawberry, Blackberry Fire and Blazin' Habanero have all won awards at The World Hot Sauce Championship (Louisiana) Zest Fest Fiery Food Challenge (Texas) and the Scovie's (New Mexico). The product label has been recognized with awards as well. We won a marketing award at the Zest Fest and Scovie's. We are especially proud of our Texas roots and display that on the label with our slogan – DEEP IN THE HEAT OF TEXAS.
Eventually we want the business to support us when my husband and I step away from our 8-5 jobs. Fortunately the business continues to grow and help us realize that goal. The wholesale side of the business has taken our products out across 6 states now reaching as far north as Wisconsin. Through our website, lonestarpepperco.com we ship product to avid customers across the country.
We appreciate the customers we have, their loyalty and especially happy they enjoy the products.

What's the one thing that your customers rave about?

Based on the feedback received I'd say its the balanced flavor and heat. Over the past 3-5 years spicy products have grown. Folks are realizing the benefit balanced spice can add to foods. We are happy to be providing products that help folks enjoy tasty food.
What is the #1 challenge that your clients/customers have when they reach out to you?

I think they don't find gourmet foods at their local grocery. They find the same ole product made by different companies and unfortunately those companies have to be ultra conservative with the base recipe for those products.
Did you always have a sense that you'd start your own business or a project of your own?
I have to admit that we did not start out with that goal however very happy our path has taken us that direction. It is especially satisfying to take what started out as a family recipe and find so many people that enjoy it. My dad wold be especially proud of that too.
What does a typical day look like for you?
As mentioned I have a day job – kindergarten school teacher. So after trying to mold young folks and help them build a solid foundation for learning, I come home to take care of the business. I pull up the orders we've received, pack them up and get ship them out. Also spend time contacting our retailers to ensure their shelves are stocked. On weekends my husband and I spend time at some local Farmer's Markets, Festivals or sampling products at our retail partners. Unfortunately the pandemic we are all facing this year has hampered our ability to get out so we look forward to doing more of those activities in the future.
What is an essential book that you you've enjoyed that you think everyone needs to read right away?
Gung Ho! It tells a simple story about having a higher purpose in life.
If you love Ken Blanchard than you will probably like this one:
it may be a simple answer but it is knowing or customers really like the products. One example is while out across the area sampling and selling products, we constantly hear folks tell us they saw us at the Star Fair or other venue and bought product while telling us how much they enjoy it and want some more.
---
Let's transition to Dallas:
Tough one but I'd have to say The Stockyards and day trips to surrounding small towns.
We especially like the small towns where we can sample local foods and sights.
Areas like St. Joe, Gainesville, McKinney, Waxahachie to name a few.
We really like the laid back atmosphere in the Stockyards along with the entertainment like Billy Bob's.
Where would you like to have a staycation in the Dallas area?
Again I'd have to say some of the small local towns that offer unique places to stay and have some sights to see. We like picking up the State Travel Guides and choosing a place to go. We've done trips to Wichita Falls recently. We also like staying at some of the boutique hotels like the Stockyards Hotel along with B&Bs down in the Hill Country. We are fortunate to have several retail locations throughout the State allowing us to visit them and the towns they are located.
i grew up dancing and performing with Mikhail Baryshnikov. While living in the LA area I found Good Stuff on the Strand in Hermosa Beach. A great place for breakfast while overlooking the beach and ocean.
Thank you to Monique Mistler of LoneStar Pepper Company, Inc.
Thank you so much to Monique Mistler of LoneStar Pepper Company, Inc. here in DFW sharing her story here with us. As always, our small and local business owners need our support to keep providing their gifts to the world. Let's share some love on her business.

If you're starting a business of your own, you might like these 3 killer books ⤵️

Jab Jab Jab Right Hook by Gary Vaynerchuk.
Growth Hacker Marketing by Ryan Holiday
Start with Why by Simon Sinek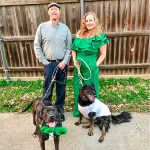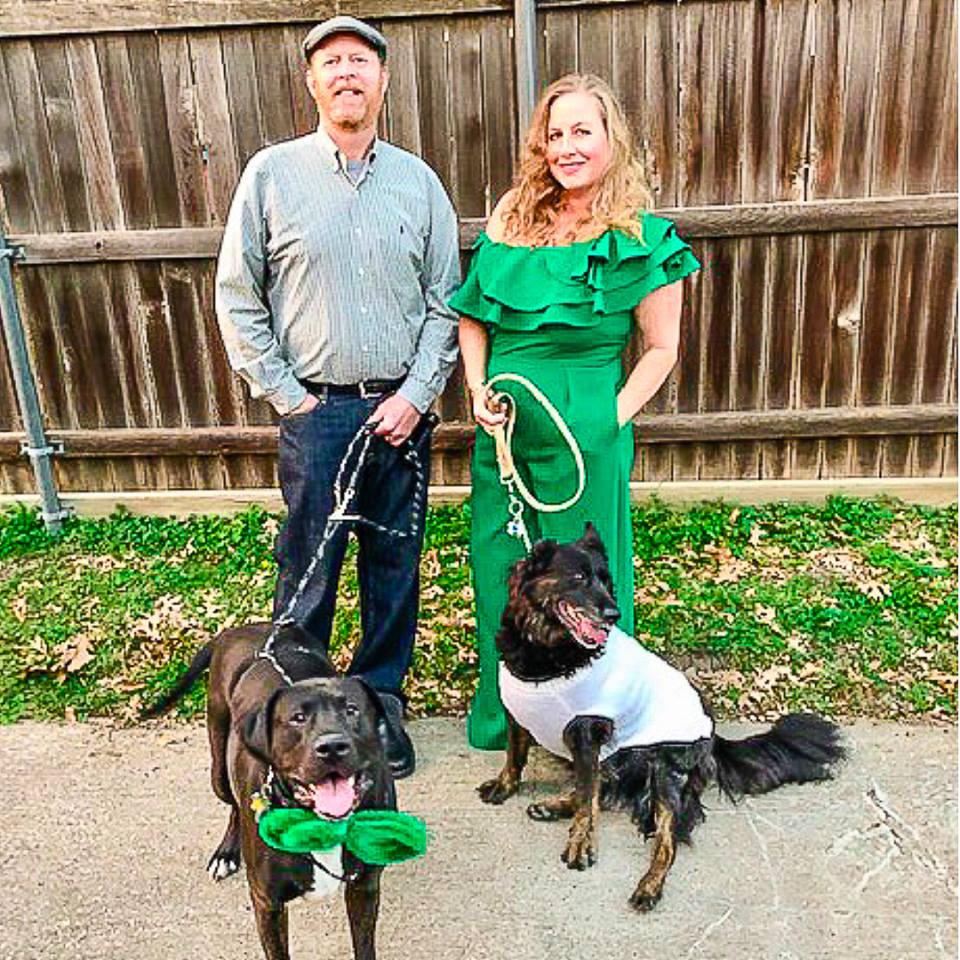 Need more sales, leads or attention start here
Our team has been helping business owner's kick the old school networking meetings to the curb and make money online. Its so much fun to help solopreneurs and businesses see the light. The online world is a roller coaster of fun!!
Pop the We Are DFW podcast in your earbuds over here: