Disclosure of Material Connection: Some of the links in this post may be "affiliate links." This means if you click on the link and purchase an item, I will receive an affiliate commission. Disclosure in accordance with the Federal Trade Commission's 16 CF.
Christian Costilla is a Mexican-American proudly raised in Oak Cliff, Texas. His dream was always to become a professional soccer player, although that didn't happen, he was fortunate enough to play four years of college soccer.
When he arrived back home from college, Christian spent a lot of time eating homemade meals with his family, and on the kitchen table was his mom's family favorite salsa.
Because he played soccer his whole life, he was aware of the importance of nutrition so he decided he needed to do something about the empty calories in his mom's salsa and add nutrients. After researching and experimenting with his mom's salsa, he decided to add crickets. Crickets are high in protein, fiber, and calcium. He shared my mother's Cricket Salsa with friends and family and everyone loved it!
This is Christian's story…
Meet Christian Costilla of Cricket Salsa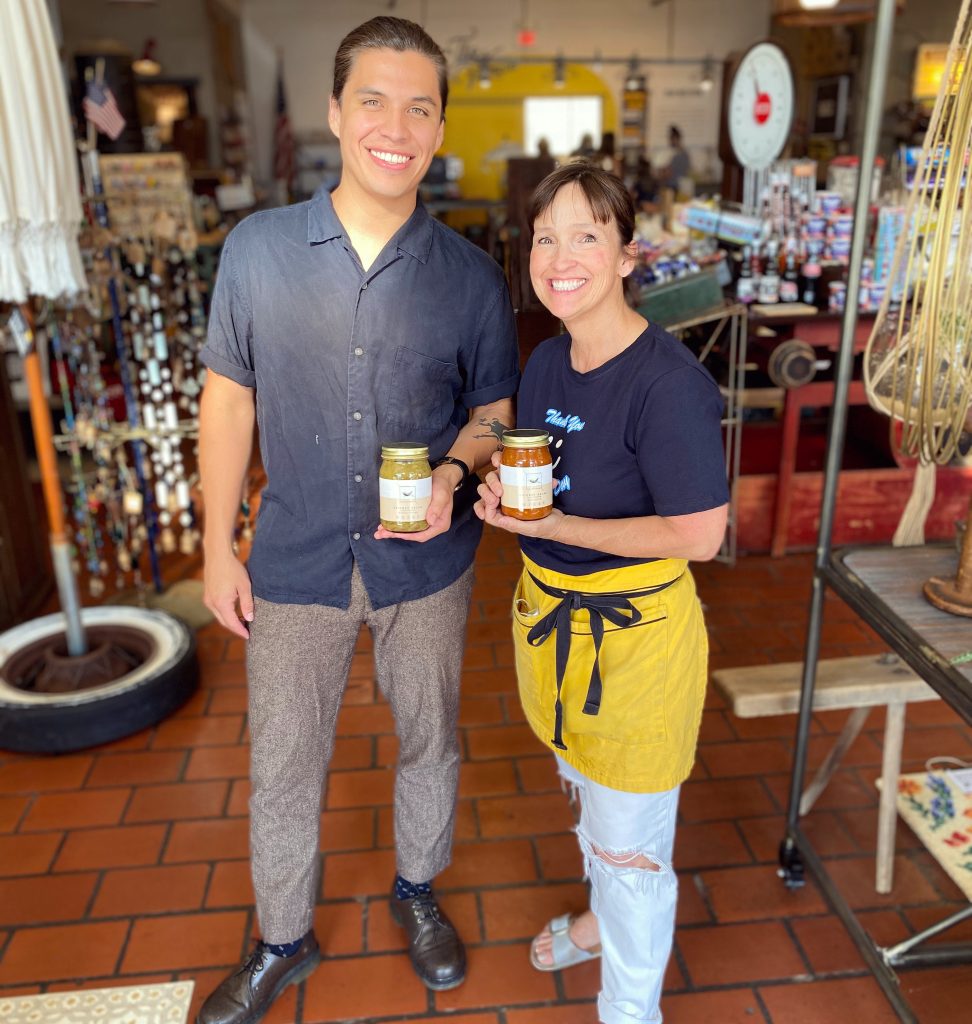 Cricket Salsa is a mashup between my love for a sustainable future and my mother's beloved, homemade salsa. We, at Cricket Salsa, want to raise awareness of the importance of insect protein and how important it is for the environment. This is why we donate 5% of every Cricket Salsa purchased to the FridaysForFuture – Great Thunbergs Foundation.
My mom, Martha Costilla grew up with her parents and eight sisters and brothers. As one of the eldest in a large family, she is a natural hostess, learning quickly to care and cook for everyone around her. Over the years, her greatest passion became perfecting a salsa recipe that would bring her entire family together — one that blended nutritional ingredients together with elements of the traditional Mexican salsa she grew up eating at her parents' house.
When she started a family of her own, Martha's priorities shifted to family life, soccer tournaments and growing grandchildren, but her passion for creating family memories around the dinner table remained. By adding roasted crickets to the recipe, her traditional salsa became healthier, richer and more delicious.
And that is where I come in. I knew that my mother's salsa needed to be shared. After listening to an episode of The Joe Rogan Experience, Joe Rogan and his guest, American rock climber Alex Honnold, were talking about insect protein. They described the many benefits and it sparked my interest to dig into the subject more. I found crickets to be a match made in heaven for our salsa. Since then, Martha's homemade cricket salsa recipe has become a fast local favorite, shared at soccer games, events and holidays with friends and families across the Dallas area.
What's the one thing that your customers rave about?

It's not just the quality of our product, but the impact we are making towards promoting less environmentally harmful protein. Our vision here at Cricket Salsa is to transform the perception of insects. We want more people to be aware of how eating insects affects our environment. You have to try it for yourself, you might be surprised.
What is the #1 challenge that your clients/customers have when they reach out to you?

They come to us to experience a nutritious salsa that they can feel good about eating as a snack or with a meal. Many other salsas have low nutritional value with no protein. We have customers come to us for our healthy approach rather than consuming empty calories.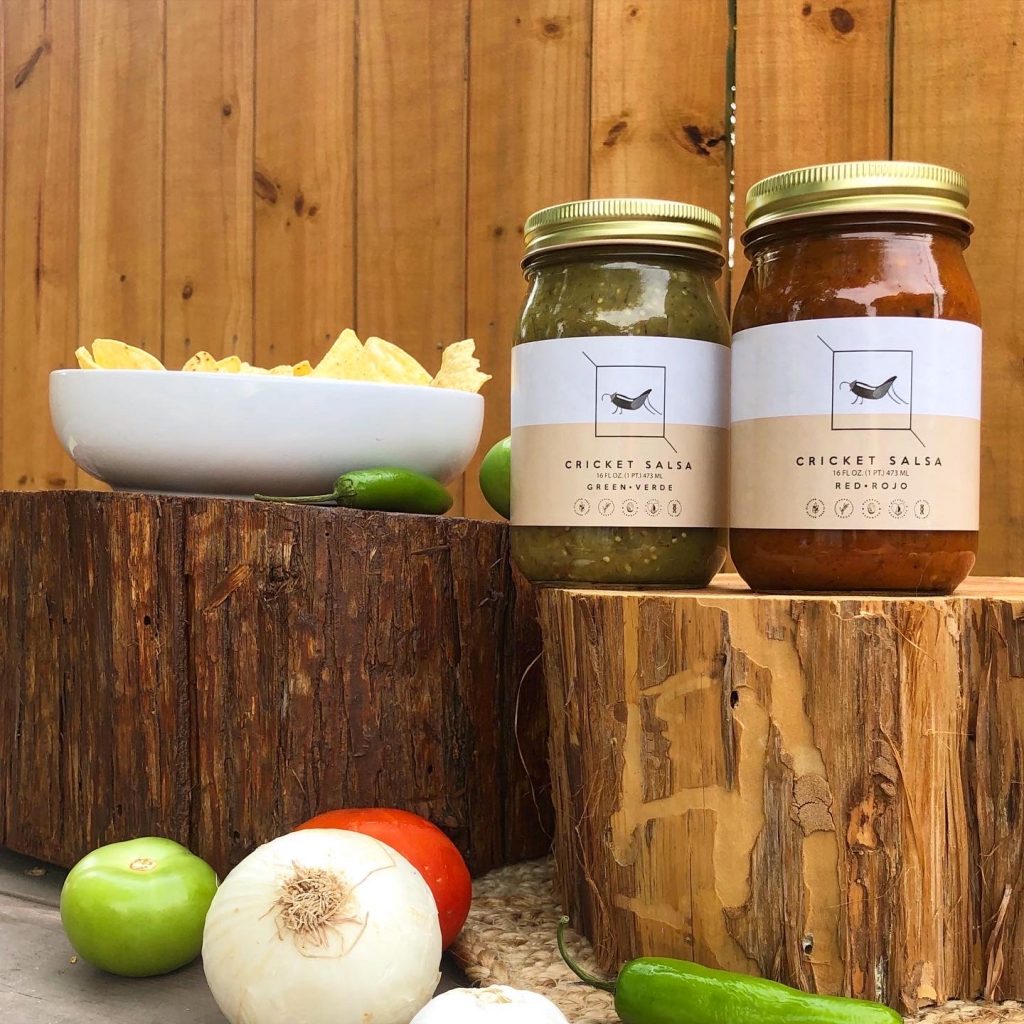 Did you always have a sense that you'd start your own business or a project of your own?
I always knew that my mom made the best salsa in the world. I wanted to share my love for her salsa, and that is when I learned the business side. Too good not to share!
What does a typical day look like for you?
My neighbor's rooster is my alarm clock. Bright and early. A hot cup of coffee ☕️ gets my day off to a fresh start. I talk with customers, guide my team, help with local deliveries, and make connections with grocery stores. The life of a small-business owner is spread with many different tasks depending on the day.
My to-do list always seems impossible, but my team works diligently with me.
I finish the day off with a long run around my neighborhood with my dog Zoey.
What is an essential book that you you've enjoyed that you think everyone needs to read right away?
Can't Hurt Me by David Goggins, because it brings out my inner fire to take risks, think bigger, push myself and believe in my vision.
Life is not perfect, but staying focused on working hard can lead to great triumphs and lessons.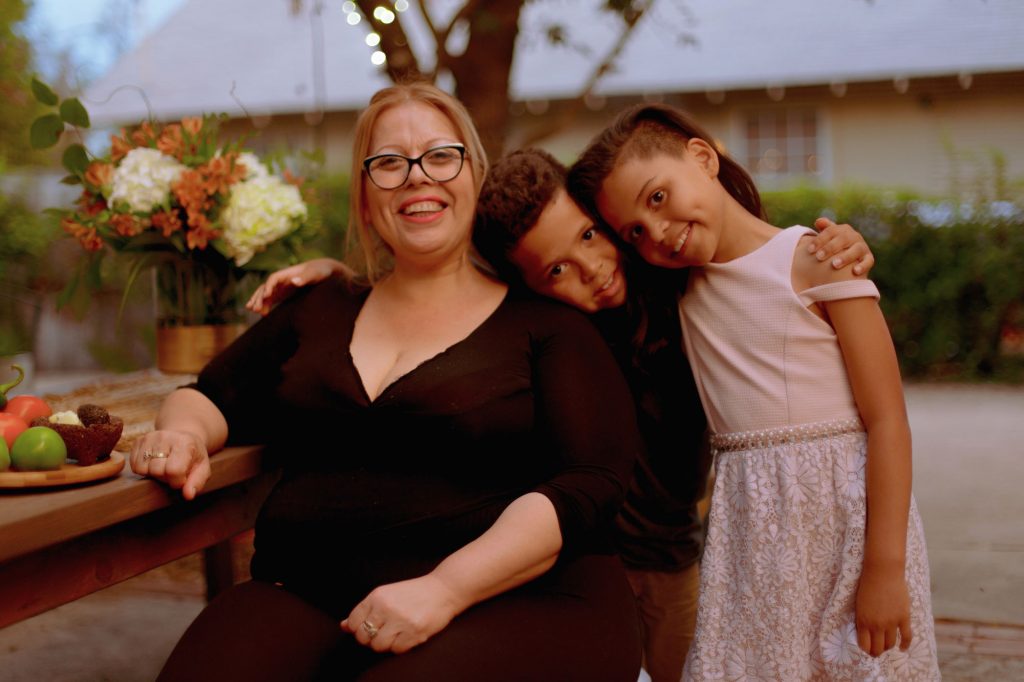 I am enthusiastic about spreading the word about our first ever cricket protein salsa. Yes, we do put whole, ground crickets in our salsa. I love to see people's reactions when they hear that we put insects in our product. Once they try it, they love it. Many say that it adds a nutty flavor in the mix.
---
Let's transition to Dallas:
Find me in Bishop Arts at restaurants with family. MUTTS is another one of my favorites, a dog park/bar, to meet people and spend time with my friends and our playful pups.
Where would you like to have a staycation in the Dallas area?
Sign me up to stay at The Belmont Hotel, I like learning about its place in history.
No question, the answer is Elon Musk. We both share a bright and bodacious vision for the future. He wants to provide commercial space travel, while I want to promote eco-friendly protein salsa. We would dine at Tillman's in Bishop Arts to indulge in our Texas BBQ scene.
Thank you to Christian Costilla of Cricket Salsa
Thank you so much to Christian Costilla of Cricket Salsa, Inc. here in DFW sharing his story here with us. As always, our small and local business owners need our support to keep providing their gifts to the world. Let's share some love on his business.

If you're starting a business of your own, you might like these 3 killer books ⤵️

Jab Jab Jab Right Hook by Gary Vaynerchuk.
Growth Hacker Marketing by Ryan Holiday
Start with Why by Simon Sinek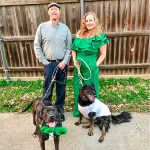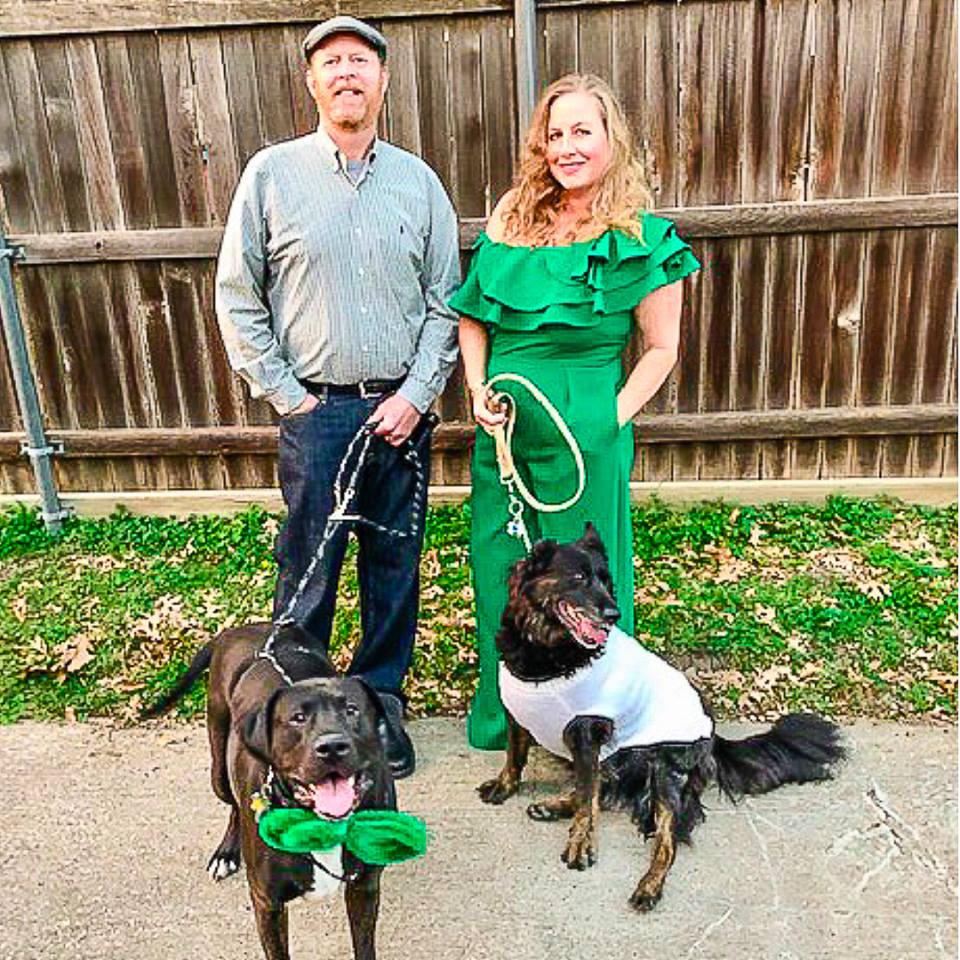 Need more sales, leads or attention start here
Our team has been helping business owner's kick the old school networking meetings to the curb and make money online. Its so much fun to help solopreneurs and businesses see the light. The online world is a roller coaster of fun!!
Pop the We Are DFW podcast in your earbuds over here: