Disclosure of Material Connection: Some of the links in this post may be "affiliate links." This means if you click on the link and purchase an item, I will receive an affiliate commission. Disclosure in accordance with the Federal Trade Commission's 16 CF.
This article contains some affiliate links, meaning that if you make a purchase through these links, I may earn a small commission (at no extra cost to you!). Thank you for reading!
Hey Brian!
On Saturday we are having 13 dog moms over to the house to celebrate Thanksgiving.
You are in charge of Dutch.
Don't let him cause too much of a scene cause I really want these Dog Moms to like me. Besides, I run the group, I want them to think I'm cool and have my shiz together.
So here's what you need to do Bri: take Dutch on a 10 hour walk (when I say 10 hours, I mean just walk him to California and back, that should get him tired), take the ladies on a Model A ride before it gets dark, then grab a plate of food and retreat to the man cave with the kids.
Got it?
Ummm okay Becca.
But what about the Plano Puppy Papas?
Not now, Brian. Not now.
Now that we had our systems in place, we were ready for Friendsgiving!! Yay! Bring on the food.
As the host I cooked up the main dish and everyone else brought something super yummy! I love a potluck! When else can you eat fritos and corn dip??
Thank goodness there was plenty of wine to wash it all down with.
It was such a success  😀
Dog Mom's Friendsgiving at my home in Plano, Texas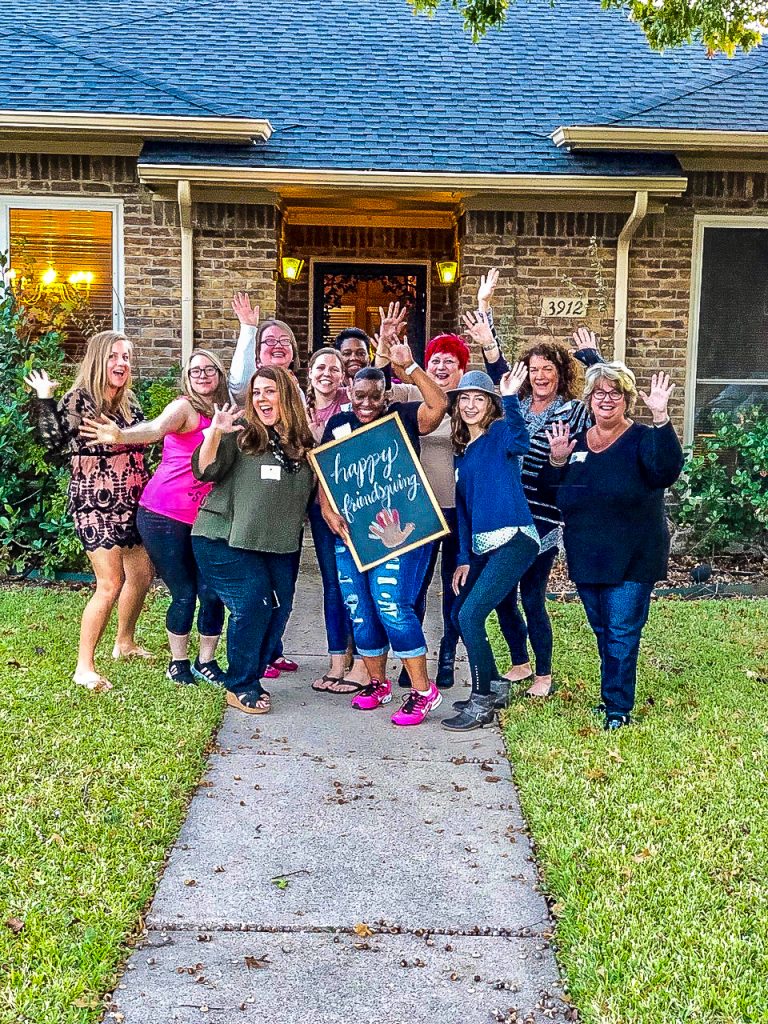 Families can be cray cray crazy but Dog Mom's Friendsgiving was only crazy in the best way.
If you decide to host a Friendsgiving, keep it simple, ask for help and make it a potluck.  And don't worry about things being perfect. It's okay if the Turkey burns, you can always order pizza. 🍕

You might also like: