Disclosure of Material Connection: Some of the links in this post may be "affiliate links." This means if you click on the link and purchase an item, I will receive an affiliate commission. Disclosure in accordance with the Federal Trade Commission's 16 CF.
James Avery jewelry is a Texas staple of beauty and amazing customer service which is no surprise that the James Avery offers a replacement program.
Just about every female I know in Texas owns a piece of this legend's craftsmanship.
What's the story of James Avery?
In 1954, James Avery decided to leave teaching, and with $250 in tools, copper, and silver, the 32-year-old started making and selling jewelry from his in-laws' garage in Kerrville. His mother-in-law, Gladys Ranger, encouraged him to sell his pieces at churches, bookstores, and a girls' summer camp in Hunt called Camp Mystic. Soon, Avery was making charms to mark special moments—a line that still proves popular today.
In 1957, he mailed his first Christian jewelry catalog. It was 16 pages and featured 39 items, all handmade. This was the year he also hired his first employee, Fred Garcia. "I had been doing everything myself – designing, sawing, polishing, finishing and selling. I thought 'what am I going to do? I can't saw that fast!"
The company was incorporated to James Avery Craftsman, Inc. in 1965, and two years later with the help of a modest loan from the SBA, the company headquarters was constructed on 20 acres in the heart of the Texas Hill Country in Kerrville, Texas, not too far from that original garage. In 1988 James Avery received a San Antonio Entrepreneur of the Year award.
Fifty-three years after he first founded the company, James Avery officially stepped down as CEO in May 2007 and passed the reins to his son Chris. James Avery passed away on Monday, April 30, 2018, at the age of 96. He was a dynamic, creative and generous man who touched the lives of many people during his lifetime through his work, his art and his giving spirit. His contributions will always be guideposts as the company continues to follow in his footsteps.
You can see more of the story and background here on JamesAvery.com
The James Avery Replacement Program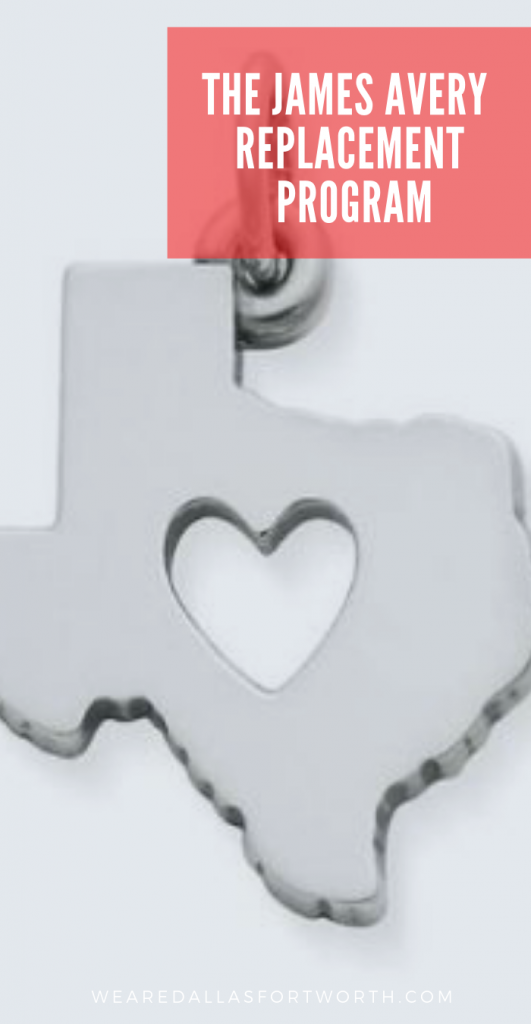 What can I do if I lose one earring?
I know it's frustrating to lose a favorite earring. But don't worry, they can help.
The Earring Replacement Process has two simple steps:
Return your remaining earring.
Purchase a new pair of earrings for one-half of the current price.
You can see the earring I lost below⤵️
You can see all the detail here on this page
Just know, if you ever lost one of your earring's, you can easily get the set back and balanced  =)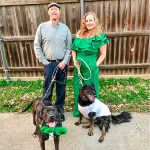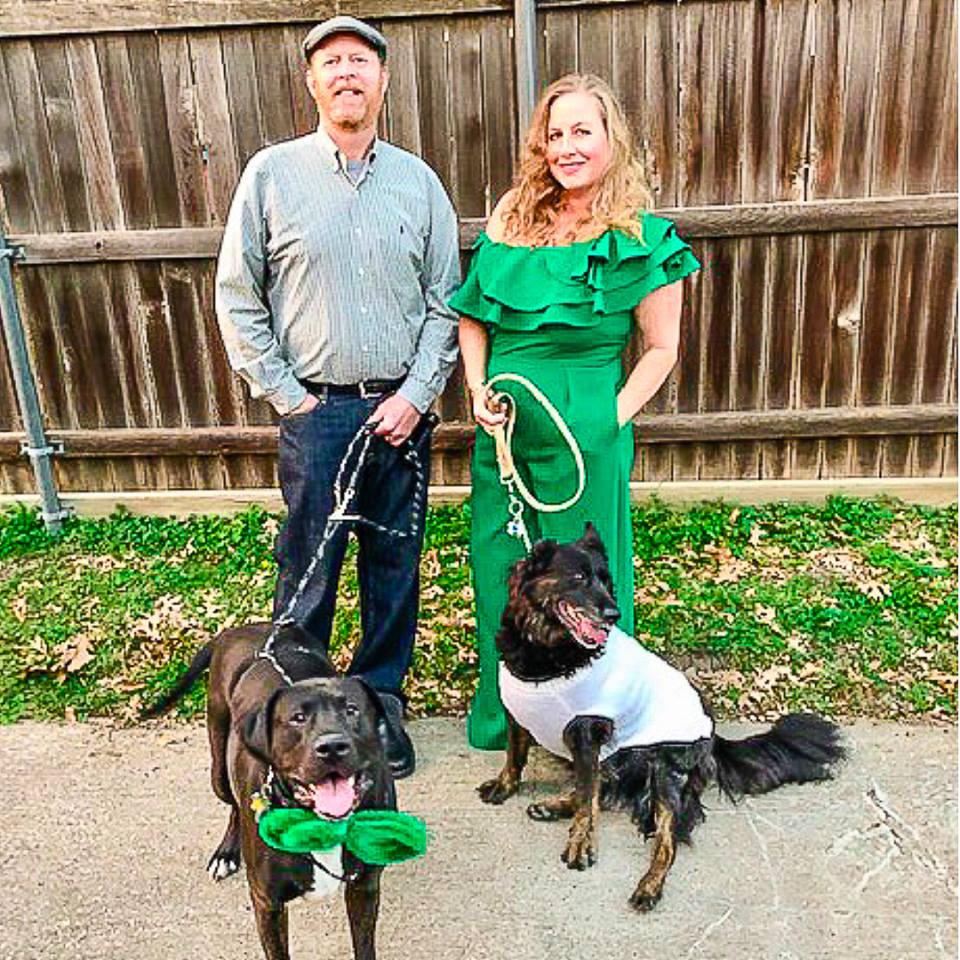 Interested in working with Becca or being featured here on the website, start here
She helps local businesses in DFW and many larger businesses looking to tell a story to the readers of Dallas. Her work entails copywriting, content marketing, blog campaigns, email marketing, social media, coaching and consulting.
This article contains some affiliate links, meaning that if you make a purchase through these links, I may earn a small commission (at no extra cost to you!). Thank you for reading!
You might also like
And take a peek at the podcast, I have had the privilege to speak to some amazing movers and shakers
You might also like