Disclosure of Material Connection: Some of the links in this post may be "affiliate links." This means if you click on the link and purchase an item, I will receive an affiliate commission. Disclosure in accordance with the Federal Trade Commission's 16 CF.
I remember first moving to Plano from South Florida.  I had no idea what to expect but I knew I would not be near the beach anymore.  So I asked, does it snow in Plano TX?  And the answer I got . . .

Well, it depends.
What do you define as snow, how much, how deep and for how long . . .
So does It Snow In Plano TX?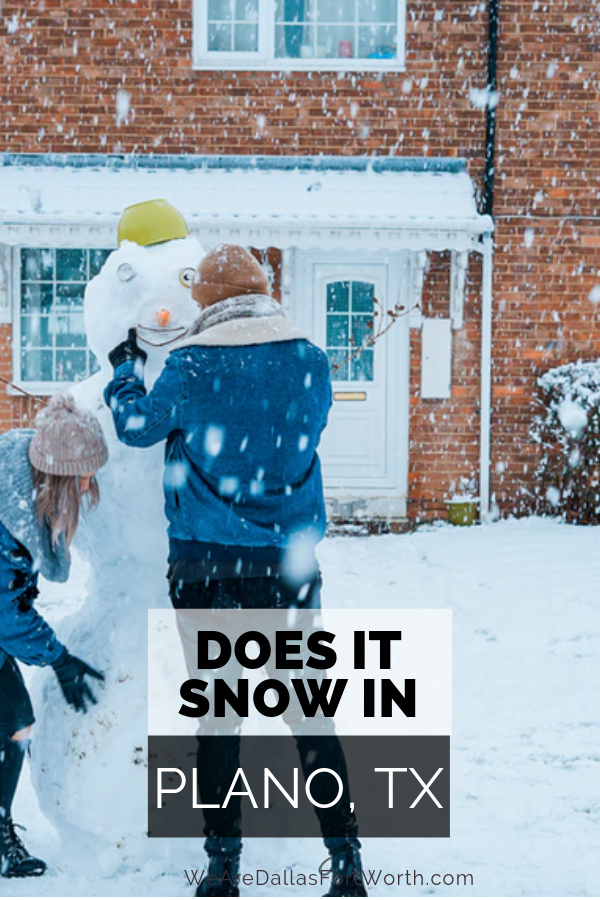 The US average is 38 inches of rain per year. Plano averages 2 inches of snow per year. The US average is 28 inches of snow per year. On average, there are 229 sunny days per year in Plano. Very rarely does it snow. I think since in all the time I've been here, the most snow i've seen is a 1 inch to 1 1/2 inch accumulation. As far as ice goes, as a kid, we usually got one "ice day" a year. You don't say where you're coming from though. In Plano, if there's any appreciable amount, the whole city turns to chaos.
Seriously, the energy in the air is palpable. 😀
Occasionally it will snow, but we never know if the snow will fall until the day before. However, it is a relatively unusual event. Some years it happens, some years none at all and if we have a couple of hard freezes, that's about the extent of it. An annual single occurrence typically. So we don't use snow tires. And the road equipment is sand trucks as the cash outlay for the type of equipment is pretty high.
Basically, in wintry weather, the city shuts down, for the most part.
Let's explore this further . . .
Just like in 😎 Florida, prior to a hurricane, we would all race to Publix to stock up on gallons of water, batteries, bread, canned goods and the list goes on and on.  Then we would begin planning hurricane parties as if we were heading into the apocalypse.  It made no sense at all LOL.
Here in Plano, we might head straight to Kroger or Tom Thumb to stock up on all the basics as well knowing we might be stuck in our homes for many days.
Especially if we get ice.
The ice can be quite dangerous. The freeways are made of very solid concrete, and they turn into ice skating rinks. The roads look like they have just been rained on; however, its all just black ice.
Should you avoid driving in the snow if it there is snow in Plano TX?
I do.  If I can avoid getting out in the mess it will greatly reduce any chaos that I could potentially get into.  And most people will completely understand.  There is absolutely no point in trying to keep life as usual when it will be 100% safer if I stay off the road.
Besides, Plano and Dallas rank among the worst U.S. cities for driving in snow, rain, report says. But ultimately, it will depend on whether temperatures are cold enough to produce snow
Examples of bad things happening in the snow
Well, if you're able to get out of bed, you'll want to stay at home.
Seriously.  Can we all just stay at home until the roads clear?
The roads will be icy, messy and accidents are more prone to happen.
Why not hit up the crockpot, make some cornbread or sit by the fireplace with a hot chocolate playing board games with your family.
How to prepare for surviving the snow and Winter?
You'll need to stock your home and car with a variety of things including:
✅ Water
In the event that you're snowed in at home or in your car, having a water supply is more important than having food on hand. Did you know that you can go much longer without food than without water?
✅ Flashlight
Flashlights will come in handy if winter weather causes a power outage. They're safer than candles, too. Just make sure that you check the batteries on your flashlights regularly. And keep some batteries on hand. You may also want to consider a hand-powered flashlight or one with solar charging.  I recently purchase a solar flashlight for Brian that also came with USB charging ports, a compass, a seatbelt cutter, and a tool to help break a window.  And the side of the flashlight even flashes with red lights in case you are stranded on the side of the road. This is the one I purchased for Brian.
✅ First Aid Kit
You should have one of these anyway, but if you're putting together your winter survival kit and still don't have a first aid kit in your car and home, now is the time to make that investment. A well-stocked first aid kit will give you peace of mind when a snow storm is on the way (or even a tornado during the Spring months) and help you weather whatever comes your way. Or if you have kids, you'll need one just cuz  =)  In addition to the standard first aid kit supplies, you should keep a supply of any medicines necessary to you and your family. You don't want to be stuck in your car or home when your asthma inhaler runs out.
✅ Cozy pajamas
Because there's no need to get out of your pajamas for the entire day. I don;t think I have to convince and other female to do this.  Pajamas are all about comfort.
✅ A pantry stocked full of hot chocolate because a giant mug of luxurious hot chocolate is what dreams are made of. I happen to love Ghiradelli chocolate and they make the BEST mug of cocoa.
✅ Firewood y'all
This 50 pound box is all natural and organic.  These eco friendly kindling sticks for wood Stoves, fireplaces, campfires, fire pits. This box of firewood is safe and non toxic and a perfect choice for your Dallas home.

✅ Blankets
You'll want lots of blankets at home and also for your car, just in case. I love this sherpa fleece blanket for a cozy way to snuggle. Even Dutch likes snuggling in this one.
Bottom line
You don't have to be a full-on prepper to make some good choices about winter readiness. Don't let a snow storm or ice storm catch you off guard this season. Just watch the weather in the Winter, or do what we all do, and just stay tuned on Facebook.  Word will travel fast there if snow is headed to Plano.
So, will it snow in Plano TX this year?
Who knows?
It seems to always be a 50/50 and even if we get a couple of flurries for an hour or two, I will claim that it has snowed.
Will it be cold in Plano this year?
You bet it will! Most likely between December and February you can plan on many cold days.  Even if you've moved here from Michigan or New York or Washington, you will still agree that we will have some cold days.
But this Planoite can promise you, if you are coming here from a state where snow is a common occurrence, you will get a good chuckle at our reaction to the possibility of snow.
Before I sign off, I'd love to hang out with you over on my page, We Are Collin County, we can chat it up over there.  And yes, its a different name.  I did start out as WE Are Collin County but living closer to Dallas than anywhere else plus having all of my family there, I decided to change the website name.  Unfortunately, Facebook would not let me change my name 😓.  Oh well, maybe one day.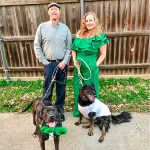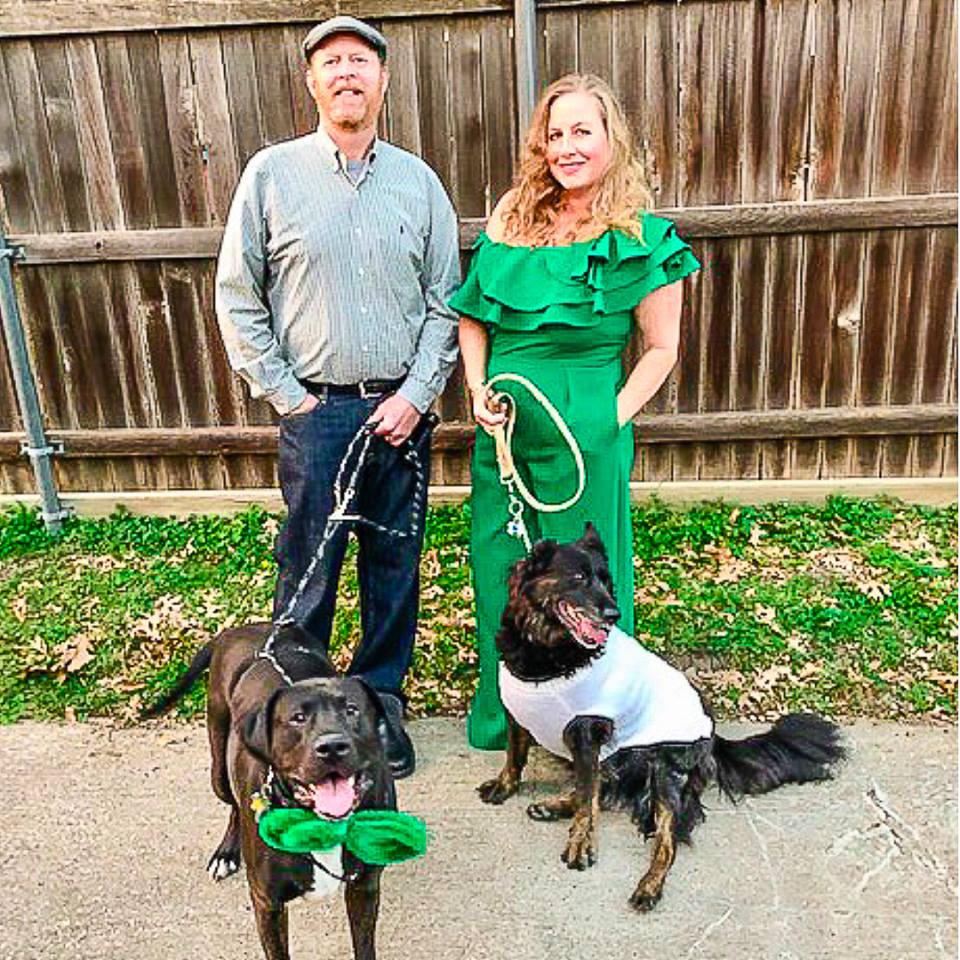 Interested in working with Becca or being featured here on the website, start here
She helps local businesses in DFW and many larger businesses looking to tell a story to the readers of Dallas. Her work entails copywriting, content marketing, blog campaigns, email marketing, social media, coaching and consulting.
This article contains some affiliate links, meaning that if you make a purchase through these links, I may earn a small commission (at no extra cost to you!). Thank you for reading!
FYI, you might also like . .
If you want to think about Summer and the heat, you will enjoy: