Disclosure of Material Connection: Some of the links in this post may be "affiliate links." This means if you click on the link and purchase an item, I will receive an affiliate commission. Disclosure in accordance with the Federal Trade Commission's 16 CF.
There is a new girl in town, she's so simple and she's so pretty.  And she comes bearing gifts, yummy tarts, sweets and coffee.  And you know what else, she provides a backdrop to the perfect photograph. Sort of  like Olan Mills in the 80's but better, much much better. Her name is the Modern Well Coffee and she's divine.
Driving through teeny tiny Downtown Rowlett you might be shocked to see that foot by foot this little main street is changing over to Instagrammable cuteness.
I was on my way to a meeting, running super early, which is when my eye caught Modern Well.
And since I live for coffee, I hit the brakes and bounced inside.
Totally adorable.
Yummy.
Modern Well Coffee
Modern Well is located in downtown Rowlett.  Yes, even downtown Rowlett is getting revitalized.  Its adorable.  Bankhead Brewing on one side and this adorable coffee shop on the other side of Main Street.
The Modern Well believes that farm fresh ingredients are the way to go, anything shared with people is better and coffee is no different, and that collaborating with our neighbors makes the world go round.

from The Modern Well home page

They also state that they love making coffee for a city that likes to drink it.
Amen!
We sure do.  And it was brought up a few times in a conversation on my podcast between myself and Anna Quintana of @CoffeeShopsDallas on Insta.
She was a HUGE fan too.
So what can you order at The Modern Well Coffee company?
They have all the classics such as drip, lattes, cold brew, cortados, pour overs and the like.  And they have seasonal specialties that are totally unique like the Rosemary Honey Latte.  How intriguing does that sound?
As far as food, they are best known for their strawberry pop tarts, as seen all over Insta.  But when I was there, I indulged in a Maple Pecan scone.  👍🏻👍🏻 Two thumbs up!
Where Can You Sit?
I have always been a huge fan of having coffee. The challenging courses in college made it pretty hard to stay away from. So of course, I found myself at a coffee shop as much as possible
Should You Go to Modern Well Coffee?
Yes! Drive over, caravan, jump on your Vespa and go treat yourself to a Pop Tart and Pour Over.
As y'all know, I'm an avid DART fan.  And this cafe is less than .25 of a mile away from the Blue Line Downtown Rowlett Station.
It doesn't matter where you are in the metroplex, if you can jump on the DART train then you can adventure right on over here.  From the coffee shop, you can adventure to Downtown Garland or Mockingbird Station or even head into Downtown Plano.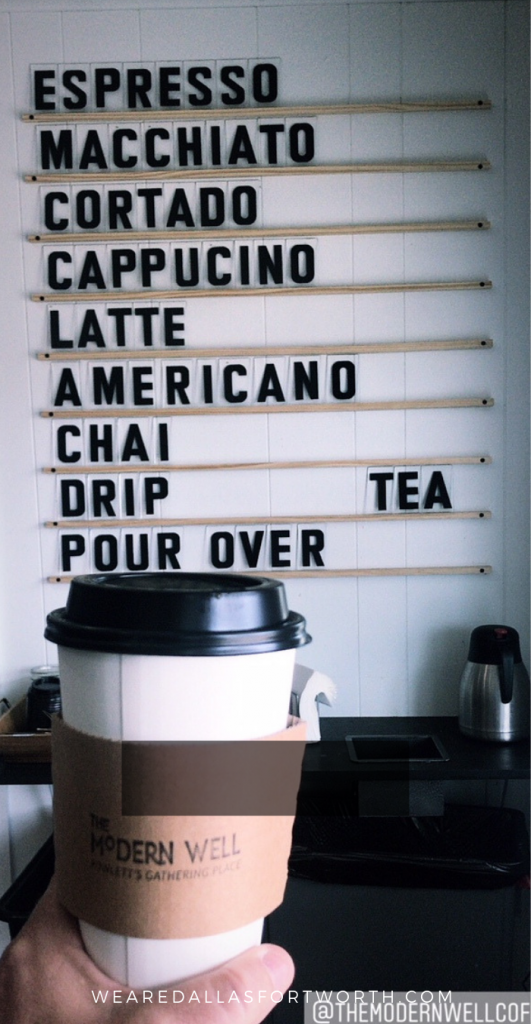 If you are looking for something new, ready to break free from the chain coffee shops and spend time in quaint little Rowlett, then I think you'll like this cute lil cafe.
Y'all enjoy and be sure to come tell me what you think on the Facebook Page.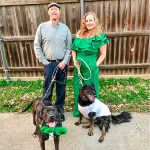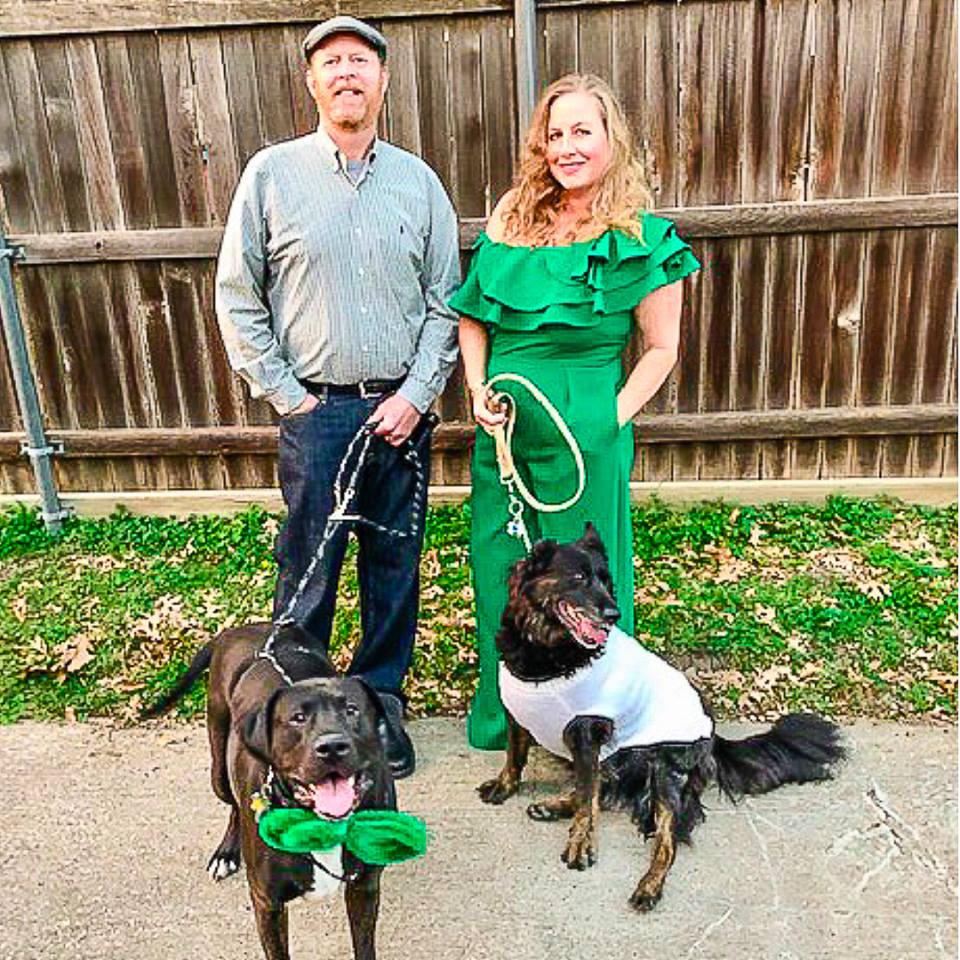 Interested in working with Becca or being featured here on the website, start here
She helps local businesses in DFW and many larger businesses looking to tell a story to the readers of Dallas. Her work entails copywriting, content marketing, blog campaigns, email marketing, social media, coaching and consulting.
This article contains some affiliate links, meaning that if you make a purchase through these links, I may earn a small commission (at no extra cost to you!). Thank you for reading!
FYI, you might also like . .
Want some coffee merch?