Disclosure of Material Connection: Some of the links in this post may be "affiliate links." This means if you click on the link and purchase an item, I will receive an affiliate commission. Disclosure in accordance with the Federal Trade Commission's 16 CF.
Living north of Dallas, has Brian and I living in a little bit of fear come the Spring time.  And we know we are not alone, unfortunately.  Spring in Texas means storms, big storms are inevitable, hail is going to happen – although we never know if its going to be like sonic crushed ice hail or the size of a softball that will come hurdling through our skylights.  We all just cross our fingers and try to make our way through it.  And as we all know, that state of Oklahoma is one big tornado alley but is McKinney TX a tornado alley? Inquiring minds definitely want to know.

Is McKinney Texas in tornado alley?
It's very important to take into account every tiny detail when you are looking to move to a new town and especially if you are wanting to acquire a new home. And that's why figuring out whether your potentially new home is in tornado alley or not can be a very good idea.
With thousands of people moving to North Texas each year, its been such a hot spot for companies and their employees, McKinney TX has been spotlighted as one of the best places to live, work and play.
You can't blame these lists and magazines for mentioning McKinney since it is full of unique places to visit like Downtown McKinney, Adriatica Village and Erwin Park mountain biking trails. 
With the idea of moving to McKinney in mind, you really have to figure out what happens there and assess the situation in a meaningful manner. The area of McKinney is ripe for severe weather, especially from March to May but the town can experience sever weather throughout the seasons.
Texas' population has grown faster than any other large state's this decade, and when it comes to tornadoes, that growth poses an increased threat to residents and the lives that they have built here in North Texas.
About Tornadoes . . .
Tornadoes are nature's most violent storm and can cause widespread devastation in seconds. Spawning from strong thunderstorms, a tornado appears as a rotating funnel-shaped cloud that extends to the ground with whirling winds. Its not something that any of us ever want to see here in Texas. Tornadoes are rated on the Enhanced Fujita (EF) Scale between 0 and 5.
An EF number of 0 gives you a 3-second gust of 65 – 85 mph wind while an EF number of 5 will give you a 3-second gust of 200 mph winds.
If you want to be prepared for an emergency then I invite you to take a peek at this resource   and you might also want to have a few of these on hand as well.
What is the difference between a Watch and a Warning?
Good question! Its something we are all googling once Pete Delkus starts tweeting about a storm.
Tornado Watch: Issued when the conditions are favorable for a tornado to be produced. Watch the sky for signs of the storm and stay tuned to weather and news sources
Tornado Warning: Issued when a tornado has been sighted by storm spotters or indicated on radar. Take shelter immediately when there is a tornado warning for the City of McKinney or Collin County.
So the Tornado Warning is when a tornado has been seen.  Eeks!
If you want some tools to help you become more aware, you may prefer this:
NOAA Emergency Weather Alert Radio
or this one which also has a cell phone charger, LED flashlight and an alarm clock:
Emergency Solar Hand Crank Weather Alert Radio
Where is McKinney located?
McKinney is found in the northern side of Texas. Specifically about 20 miles north of Dallas, just on the other side of Plano and Allen.  And as we know, this is a region known as the tornado alley. However, we also need to look at facts here. There weren't any tornadoes in the region for a very long time, in fact most of the previous tornado alley hasn't been affected by a tornado.
However, in 1948, devastation hit McKinney.
McKinney in particular was struck by a devastating tornado on May 4, 1948. A massive tornado formed over the town, rolling through the area that was known at the time as the Textile District, where the Cotton Mill stands today. This storm was extremely large and more powerful than anyone could have imagined. It uprooted the water tower at the Cotton Mill and caused extensive damage to the third floor of the building, the one mile path of destruction also destroyed over 300 homes.
However, some of the cities in the upper north of Texas were attacked by tornadoes. Yet in the end what really matters is the city you are interested in, and in the case of McKinney it's easy to see that the city had no issues, everything was more than ok and there were no real worries or major problems to consider in such a situation. It just goes to show that living in McKinney is actually very safe and quite enjoyable too, which is what you really need.
Contrary to Oklahoma, Texas tornadoes in general don't tend to be very large, that's if they end up in the region at all. However, the chances of having them in hit in your specific region (McKinney) are very low. And hopefully a storm like the one that occurred in 1948 will never happen again.  Although with weather seemingly becoming more severe each season, one can never know when the big one might hit again.  You could quite well be very safe here but always take precaution as the Spring is guaranteed to bring storms.
Should you be fearful of any tornadoes in McKinney?
Historically, there haven't been any tornadoes or events similar to that in McKinney for a very long time. Its been over 70 years since that tornado hurled thru McKinney causing mass destruction and taking lives.  Every city comes with its pros and cons and never once have Brian or myself heard anyone worrying about tornadoes ripping through McKinney.  What residents and most people in DFW worry about is the hail damage to their cars.  So although Tornado alley is in the region,  the city itself is very amazing and just a pleasure to live in. A lot of people in Texas cherish McKinney for its location and the great small town feel. If you are passionate about moving to Texas in general, you will find that McKinney is by far one of the best options.
Just take a peek from Brady & Quinn on their exploration of McKinney, so fabulous!
How cute are they??
So yes, even if McKinney is in Tornado alley, it wasn't struck by a tornado even once since the town existed. That means it's safe to move here and you shouldn't have any type of problem. All you have to do is to figure out what works for you, what can you adapt and also improve on the process as a whole.
Keep in mind that many of the homes on the east side of 75 and McKinney have tornado shelters.  The only downside is having to get to them in the elements.  But it can help give you peace of mind as well.
You can discover more history of tornadoes and storms in Collin County and throughout the region as McKinney backs into Anna, Blue Ridge, Melissa and Frisco to better gauge the area that you are considering moving to.
Do that, take your time and you will be incredibly happy with the entire experience. That being said, try to study the local costs before you commit to moving there!
And one more thing . . . McKinney is one of our favorite cities.  And as you can see here, its a city on the rise.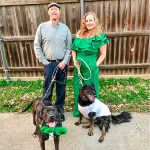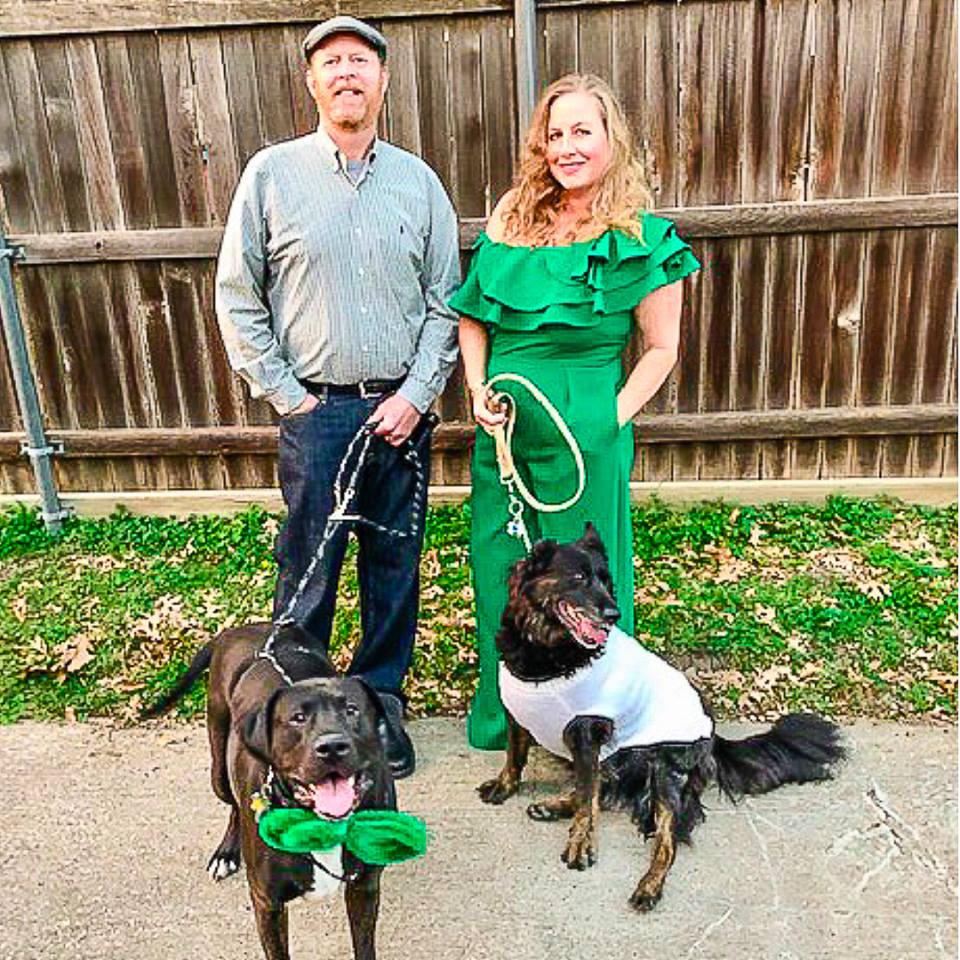 Interested in working with Becca or being featured here on the website, start here
Becca helps local businesses in DFW and many larger businesses looking to tell a story to the readers of Dallas. Her work entails copywriting, content marketing, blog campaigns, email marketing, social media, coaching and consulting.
This article contains some affiliate links, meaning that if you make a purchase through these links, I may earn a small commission (at no extra cost to you!). Thank you for reading!
You might also like:
Want to get more on the scoop on McKinney, Plano, Dallas, Frisco, Allen and more?
Watch the weekly show ⤵️