Disclosure of Material Connection: Some of the links in this post may be "affiliate links." This means if you click on the link and purchase an item, I will receive an affiliate commission. Disclosure in accordance with the Federal Trade Commission's 16 CF.
If you've lived here for any amount of time and asked around where to grab an authentic German meal, more than likely, someone has told you to visit Bavarian Grill in Plano.
Schnitzel, bier, and live music? How can you resist?
We sure cannot resist this fun place with Alan playing the accordion, a train zooming around our heads, beer flowing and a super comfortable ambience.
Bavarian Grill in Plano
My best tip: snag yourself a reservation.  Yep! This place gets packed!
We've never come from their Happy Hour because this whole place is happy all the time.  We make sure to have resos, hopefully get a table near the band and indulge in all of their specialties.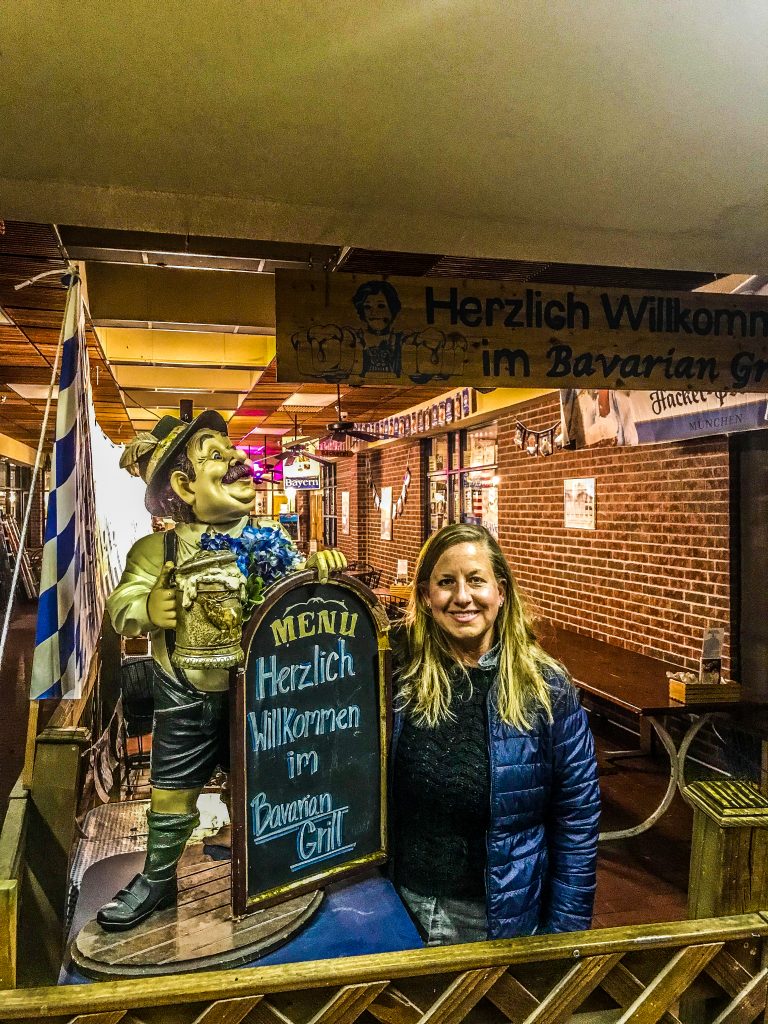 Who knew a restaurant tucked behind the Burlington Coat Factory off of Parker Road and 75 would be filled almost every night of the week!
If you do forget to snag a reso, saddle up to the bar where they have over 70 labels of the largest selection of German Beer in North Texas.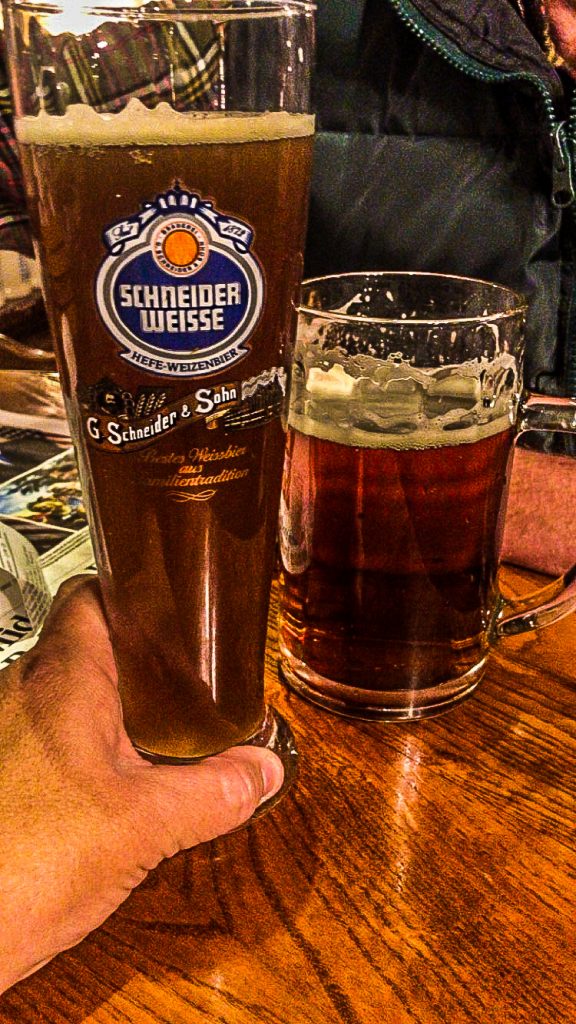 Needing to carbo load after a hard hitting sesh of Cross Fit? This is the place.
Come hungry and order the schnitzel with a side of spatzle.
Every time we are there we see Juergen who graciously comes to each table in the restaurant to check in on his guests.
He runs this place like a well-oiled machine or a German 😄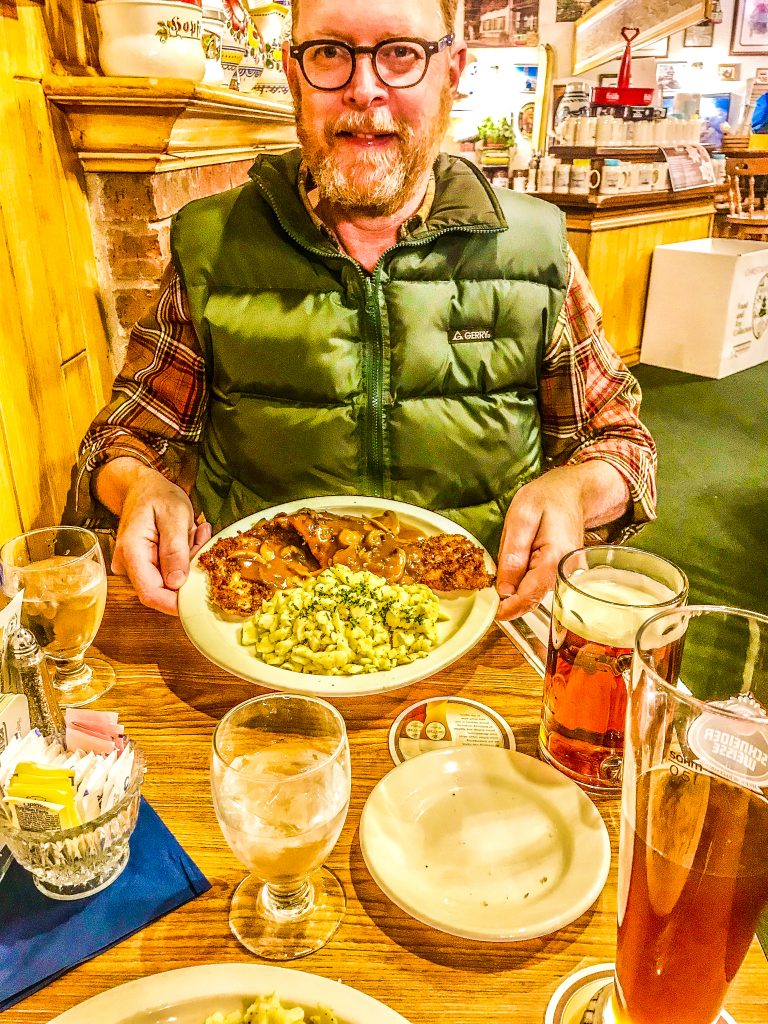 That mushroom sauce is amazing!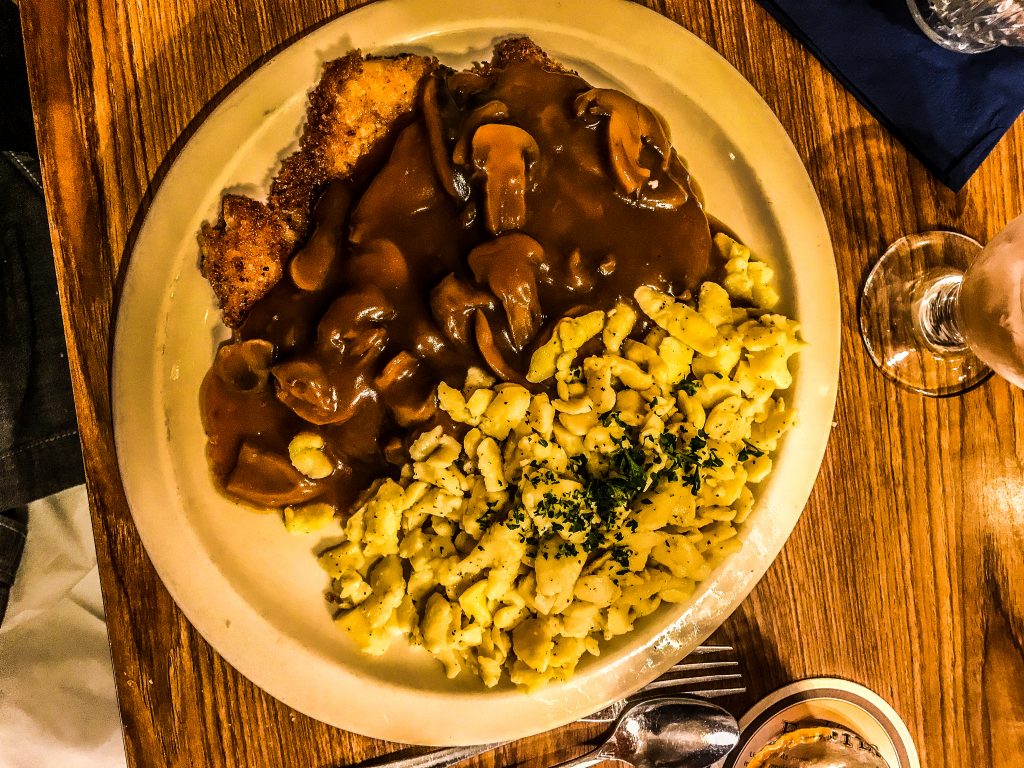 Alan will probably be on the accordion and will keep you so entertained that you won;t want to leave.  You'll enjoy, the kids will get a kick out of it.
And now's the time to order dessert, chocolate cake, apfelkugen or maybe one of their dessert coffees . . maybe more beer.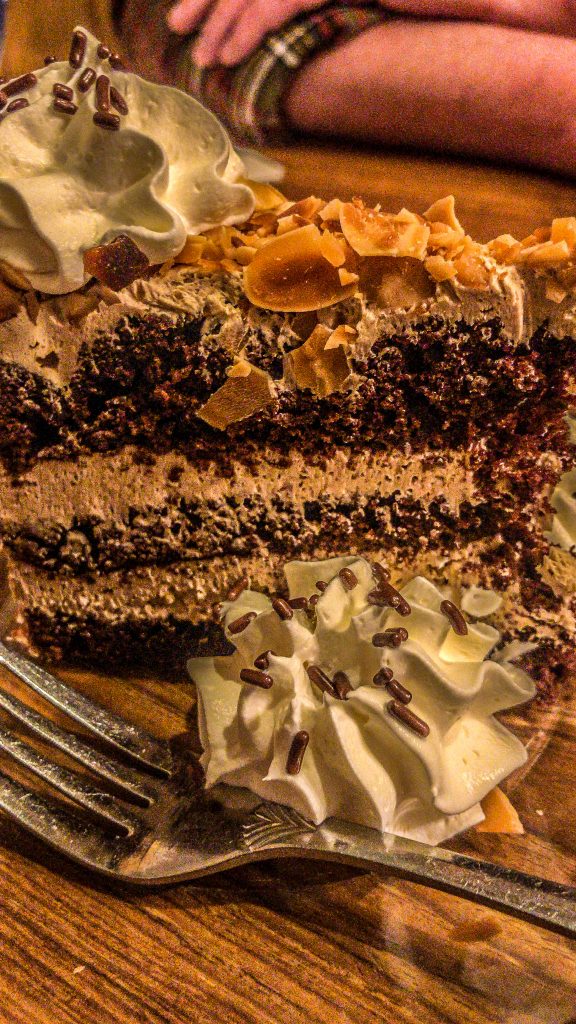 🌳 And we love Bavarian's Grill support of the community of Plano as seen above 🌳
To sum it up, this place is a classic and the ultimate local business in Plano and one of the funnest, bestest ones to have a great meal.
I hope you've been . . .and if you haven't, put it on your to do list.
Prost y'all =)

You might also like: