Disclosure of Material Connection: Some of the links in this post may be "affiliate links." This means if you click on the link and purchase an item, I will receive an affiliate commission. Disclosure in accordance with the Federal Trade Commission's 16 CF.
Life is good!!
Rye in Downtown McKinney is back in business and things are in full swing.
The location is perfect. The food is divine. And the atmosphere is pretty damn cozy.
(before I continue writing, please note like most posts on this blog, I pay my way. I am a customer of Rye, they did not compensate me or comp my meal. This is my authentic experience.  Oh, and I've been about 2 dozen times 😀 bringing family and friends each time)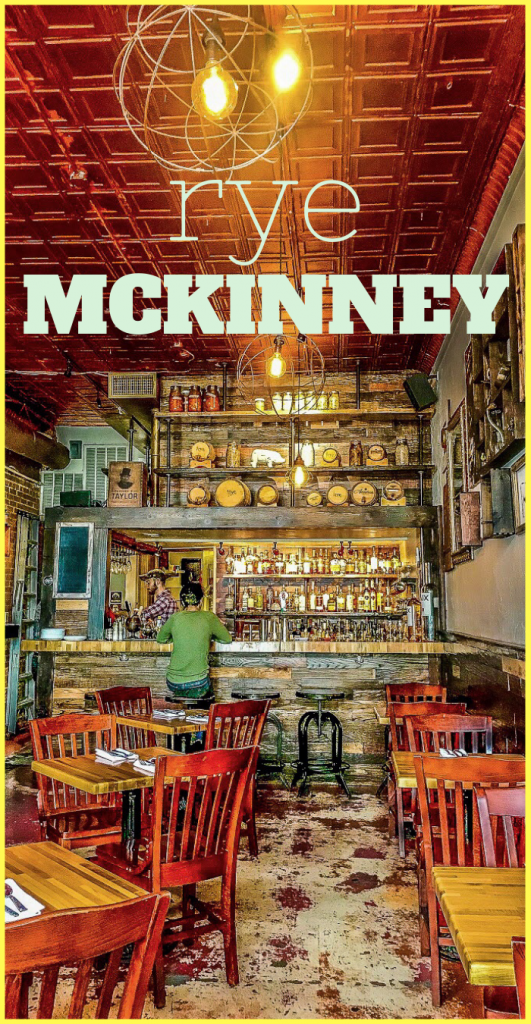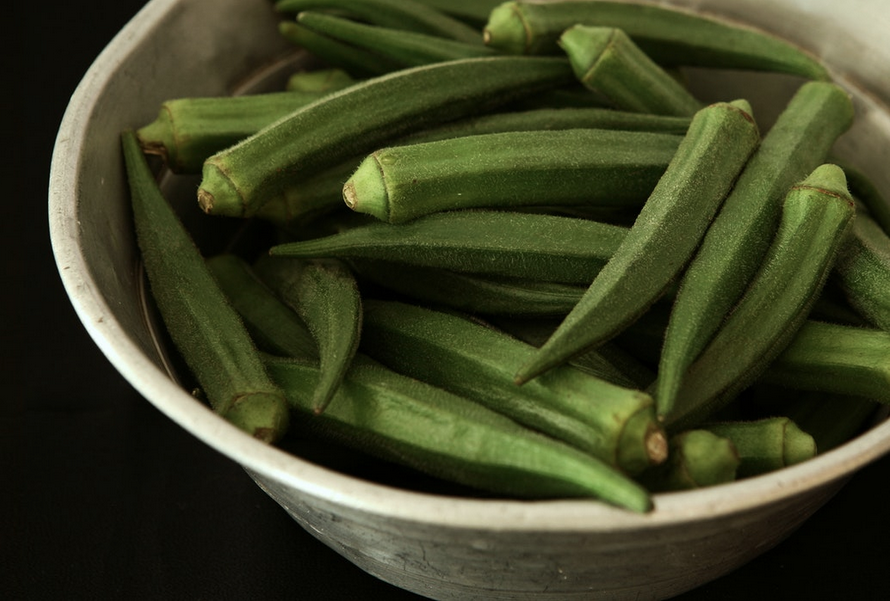 Our typical frolicking throughout downtown McKinney includes antiquing, coffee over at Filtered or at Wattage (Cadence Cyclery) then grabbing a bite and sliding onto a bar stool at the amazing Tupp's Brewery.
What's not to love about an adventure in downtown McKinney?
The only place in question is where to grab a bite but it's not a major challenge now that Rye is back in full swing.  We LOVE this place! And we probably shouldn't tell you about it since these are some of the most coveted seats to snag in McKinney.
Rye McKinney
Rye. Craft Food and Drink.
With their reopening they are keeping the spirit of Rye the same. They continue to source local ingredients for a chef driven menu designed to knock your socks off.  I'm serious. This is not your typical restaurant phoning it in.
When Brian and I dine here, we feel as if we have been transported to a fabulous restaurant in Soho.
Check out these menu items:
How would you feel about this for dinner?
Brandied Cherry Quail
➡️brandied cherry, carnaroli risotto, grilled musgrove mushrooms
Maybe with a side of?
Buttermilk Fried Okra
➡️reeves okra, buttermilk, cornmeal, green goddess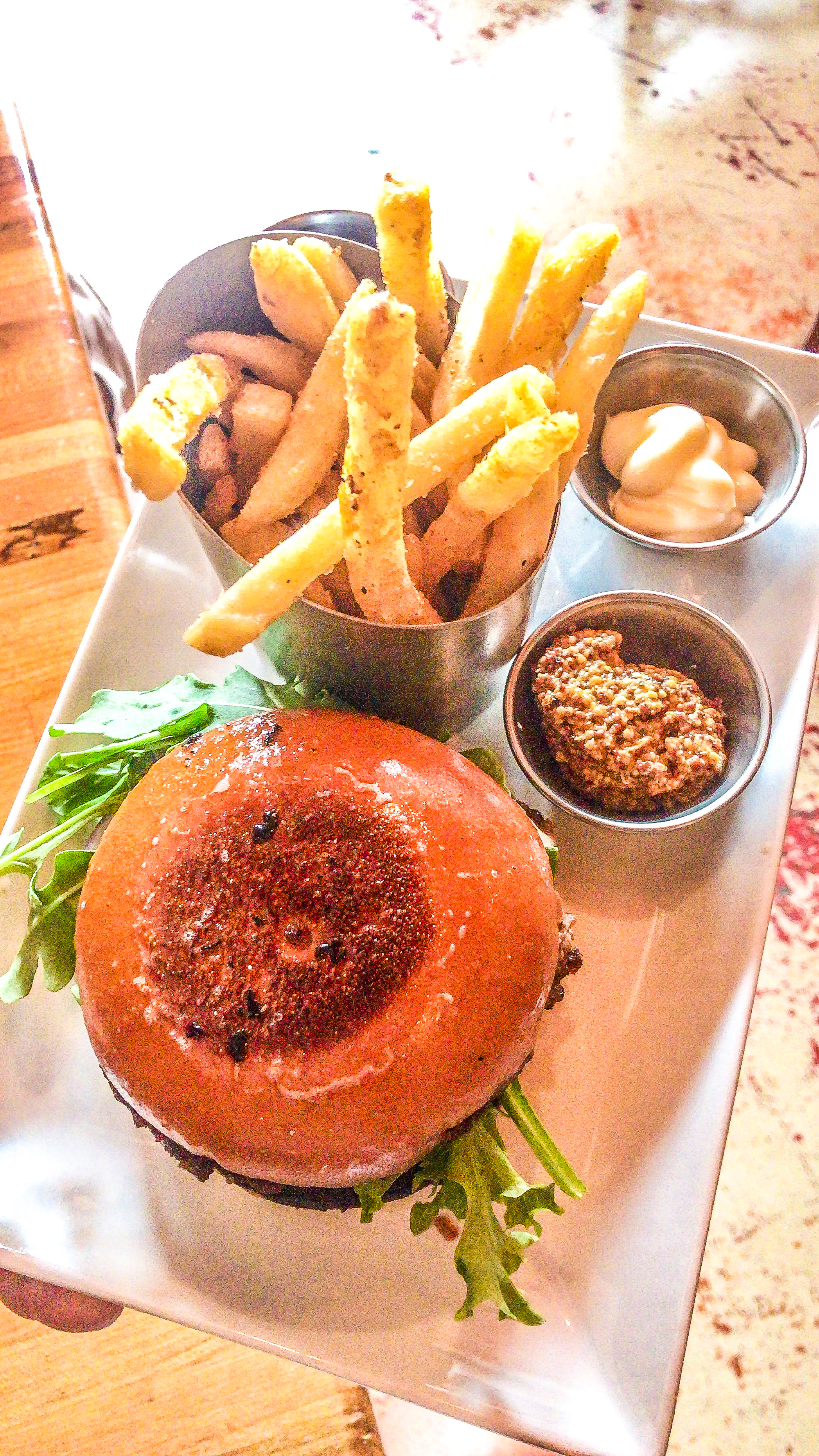 Or maybe, you did what we did and swung in for a quick brunch.
Sunday brunch = no wait.  And we were stoked!!
Since we had not eaten all morning, we were starving and had a hankering for something hearty so we went for the burger on their brunch menu found here
That's right, we both order the insanely delicious burger.
➡️japanese wagyu, aged cheddar/habanero jack, lettuce,
tomato, red onion and a side of the most delicious fries ever.
I'm not sure what they did to them but it was the best fry that has ever landed in my mouth!!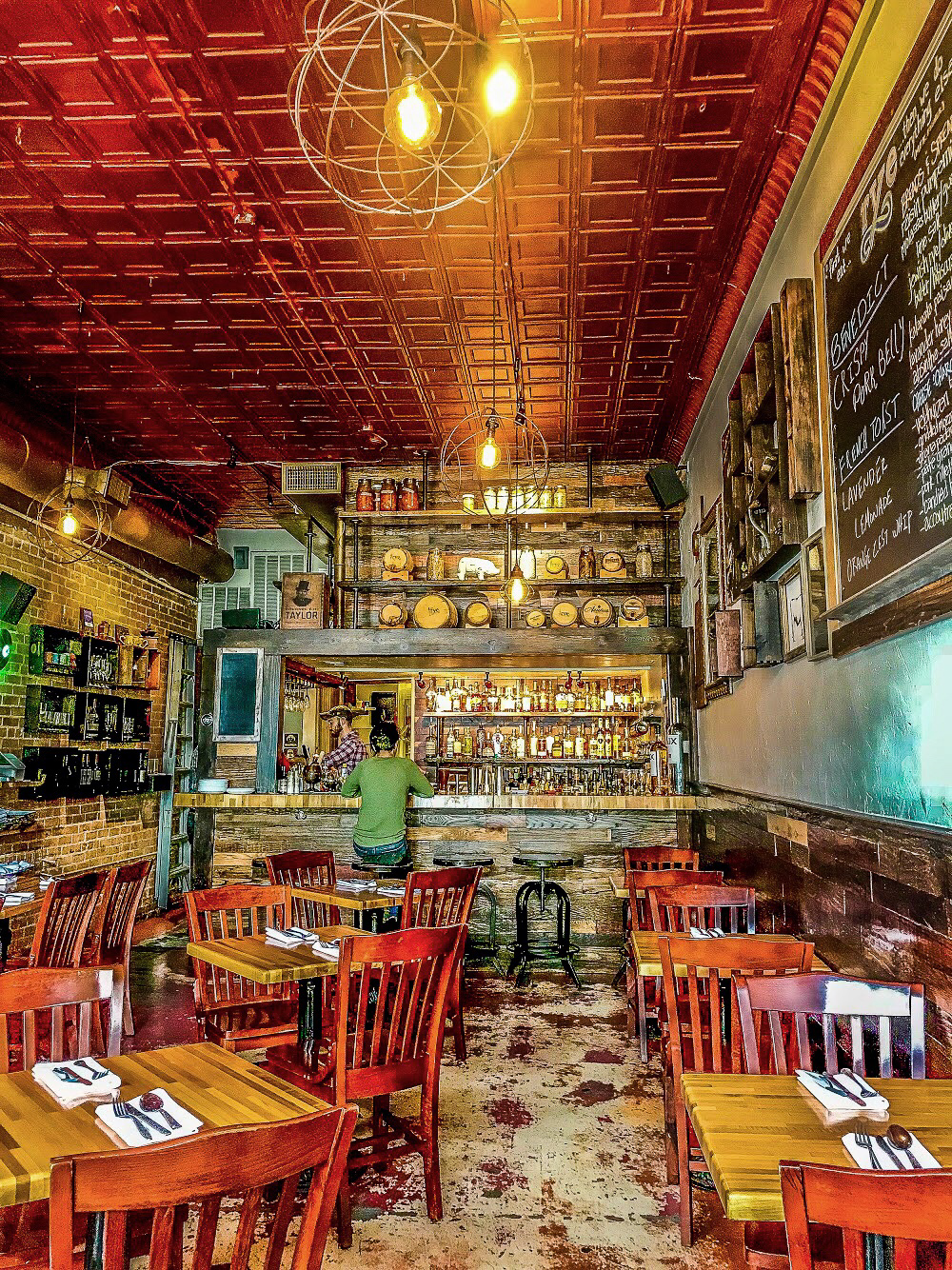 If cocktails are your thing, they can make a mean cocktail. Find a seat at that cute little bar and they'll take care of you  =)
When was the last time you had a bite in Downtown McKinney at Rye?

You might also like: