Disclosure of Material Connection: Some of the links in this post may be "affiliate links." This means if you click on the link and purchase an item, I will receive an affiliate commission. Disclosure in accordance with the Federal Trade Commission's 16 CF.
Pumpkin picking isn't just choosing a pumpkin  to take back home to Plano, Frisco, Allen, Murphy, Wylie, Dallas, Fort Worth, Rockwall, Sachse . . . ok, who did I forget? Picking a pumpkin from a Dallas pumpkin patch is an experience.  This pumpkin could be displayed on the front porch, used in family photos, turned into a pie from some drool-worth Pinterest recipe or carved into the coolest jack-o-lantern that will be put on display for the neighbors and all your friends on Facebook.
Visiting a Pumpkin Patch in Dallas is all about the experience: the hayrides, the amusement rides, the family pics, the drive over in the car with hot chocolate in everyone's hands, the yummy baked goods, the mazes, the memories and the fun.
If you don't make it to a pumpkin patch before the fall season is over, you are really missing out my friends!
To truly engage in the fall festive spirit, you need to get out in these pumpkin patches, especially here in DFW. I feel like its truly a celebration of the end of the HEAT.  The oppressive, triple digit, can't-walk-outside, horrific Texas heat. ☀️ And this is an occasion for a celebration of the beautiful Fall 🍁 season.  If you are like me, and love being outdoors but feel as if your outdoor exploration is completely cutoff between July, August and most of September then  do yourself a favor and plan a day trip to a nearby pumpkin patch or multiple Dallas pumpkin patches and farms.
Imagine waking up on a crisp cool October Saturday morning that is full of blue skies, sipping your coffee outside and dreaming about where the day will take you.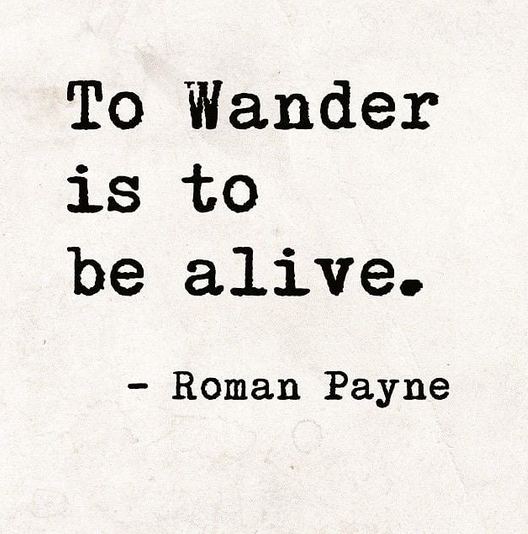 We recently took a road trip just 2.5 hours outside of Plano to explore southeastern Oklahoma, and in doing so, we found new gems, trails, mom and pop businesses, cool places to stop along the way and returned with a new zest for life.  Exploration and wandering is good for the soul.
On our trip to East Texas we came across numerous farms filled with apple orchards, pumpkin patches, and fun-filled fall activities for grown ladies, little babies, and even the most macho of men. Everyone can enjoy a corn maze race, a cold autumn brew, the joy of finding the perfect sized pumpkin, and oh yeah, a big healthy bite into a warm cider doughnut!
The u-pick pumpkin farms listed in this guide offer the basics: pumpkins in a field. Many have more than that, too. Expect hayrides and pony rides and cow milking and more activities than you can do in one day. In a region that experiences all four seasons, we go big for each.
Enjoy the pumpkin patches in DFW while you can; they all pretty much close up shop after Halloween. And with weather playing a role in if and when they are open, you'll want to dash out as soon as you can.
One of the best things about fall, in my book at least, is the annual trip to the pumpkin patch. I mean, sure, you can get a pumpkin at the grocery store or local market, but there's something extra special about walking through the fields and picking your own. Add to that a good ol' fashioned hayride, some hot apple cider and a crisp fall day, and it's memory-making made easy. Check out these pumpkin patches and farms in Virginia to find one that will help you make your best fall memories yet.
Dallas Pumpkin Patch Guide
We've compiled a list of must-visit Dallas Pumpkin Patches and the ultimate time of year of beautiful colors and lots of joy.
Seize the season!
And don't miss out on the many beautiful pumpkin patches in the DFW metroplex.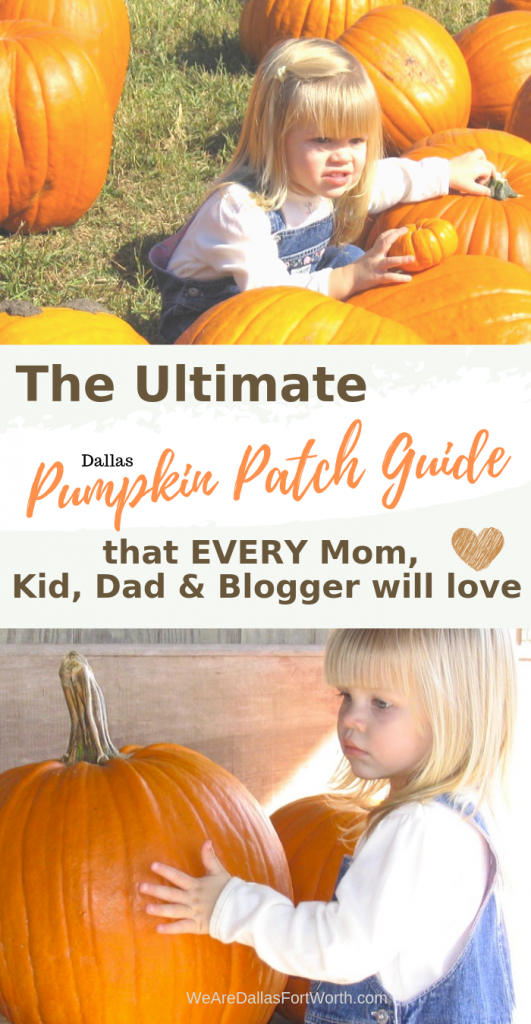 To help you find out what exactly you're looking for, we have a complete Dallas Pumpkin Patch Guide. Scroll down to the end and the perfect match for you.
Arapaho United Methodist Church
Location: 1400 West Arapaho Rd., Richardson 75080
Opening Time: September 30- October 31; 10am-7pm
Entry Fee: Free (Except the Pumpkin Purchases)
This place has become a fun place for the kids and if you're looking to have quick photo sessions of your kids with the pumpkins then I recommend you this place.
Blase Family Farm Pumpkin Patch
Location: 1232 E Fork Dr. Rockwall 75087
Opening Time: September 30- October 31; Monday to Friday (9am-6pm), Saturday (10am-6pm) and Sunday (12-6pm)
Entry Fee:  They charge you $7 per person (Ages 1 and under are free)- The entry fee includes petting zoo, hayride, free hotdogs (on weekend), petting zoo, free mini pumpkin. You can enjoy other things as well but with additional cost.
Dallas Arboretum
Location: 8525 Garland Rd., Dallas 75218
Opening Time: September 23- November 22; 9am to 5pm daily
Entry Fee: They charge you $15 for Adults and $10 for children (3-12), 2 and under are free.
Note: (Parking $8 in advance and $15 at the door)
This place is whole fun for the children and adult as well, you can spend all your day here chilling, playing and taking pictures. The Dallas Arboretum is one of the top ranked destinations for the Fall, there is nothing quite like the Arboretum nestled along White Rock Lake.  What's fascinating about the Arboretum is that it truly caters to those of all age groups, your senior parents will love the beauty, your kids will love the whimsy and you will leave with a camera full of memorable family photographs (many worthy of framing).
Its a busy time of year at the Arboretum so make sure to get there early, bring a stroller for those kiddos that might get tired and budget plenty of time to explore every inch of this garden.
Elves Farm
Location: 601 Harvey Ln., Denison 75020
Opening Time: September 30- October 31; Weekends only (10am-5pm)
Entry Fee: They charge you $8 per person, but if you don't want any pumpkin from the patch then it's $3 for you.
You can enjoy the pumpkin patch activities here which includes hayride, maze, hay jump, zoo and if you have additional budget for pumpkin sling shots, then you can try that too. I mean, where else can you sling a pumpkin? If this is on your bucket list, then this is the time to do it.
The varieties pf pumpkins include: Big Macs, mini's in white and orange, Carnival Squash, Cinderella, Lumina, Fairytale pumpkins and a few other varieties.
If by chance you miss this farm in the Fall, make sure to come back for the Christmas season as this is the perfect place to pick out your tree.
One more thing . . they also cater to schools and provide educational tours.  Sign me up!
Flower Mound Pumpkin Patch
Location: 5100 Cross Timbers Rd, Flower Mound 75028
Opening Time: October 1- 31;
Entry Fee: You're free to enter in Flower Mound Pumpkin Patch (Parking is $5M/F and $10 Per weekend)
This Pumpkin patch has everything which kids are looking for. Whether you talk about different rides, Hay maze, bouncing in the bounce houses or pumpkin patch train, you're going to get everything here. You can also bring foods and consider this place as a picnic point but only on weekends.
Gentle Zoo
Location: 12600 FM 2932, Forney 75126
Opening Time: October 1-31; Monday-Friday (9:30am to 2pm), Friday Evening (Family Night out), Saturday (9:30am to 5pm), Sunday (11am to 5pm)
Entry Fee: They charge you $5 per person (Ages 1 and under are free)
If you want to enjoy with your family then stay for the fun at Gentle Zoo. Entry fee includes animal room, train ride, maze, ball pit and petting zoo.
Hall's Pumpkin Farm & Corn Maze
Location: 3420 Hall Johnson Rd., Grapevine 76051
Opening Time: September 29- October 31; Monday-Thursday (3 to 8pm), Friday (3 to 10pm), Saturday (10am to 10pm) and Sunday (1 to 8pm)
Entry Fee: Entry is Free but the general admission is $5 per person for corn maze and $5 per person for hayrides
A true and genuine place to enjoy Pumpkin hatch, whether you're with the family or not, you're going to enjoy every bit of time spend here. This particular Dallas pumpkin farm is filling up my Pinterest feed in so many wonderful ways.  I think it must be a blogger fave.
Preston Trail Farms
Location: 15102 TX-289, Gunter 75078
Opening Time: September 19- November 22; 8am-8pm (Daily)
Entry Fee: They charge you $8 for one person and $10 on the weekends (Children under 2 are free). You can enjoy petting barn, hayride, roping pen, hay maze, hot dog and train ride under the admission fee.
and here's more info from a previous article of ours:
(and more from an older article of mine) ➡️ Gunter: The Big Orange Pumpkin Farm at Preston Trail Farms
Admission: $8 per person for ages 2 & up.  Weekday admission includes:

one pie pumpkin
feed for petting barn
hayride
roping pen
hay maze

Weekend admission includes is $10 per person ages 2 and up and includes:

farm train
feed for petting barn
hayride
hot dog
roping pen
hay maze

Dates: September 15, 2019 – November 21, 2019
Hours of Operation: 8:00am-8:00pm Sunday  – Saturday (the farm cafe and farm store open at 6:00 AM)
Address: 15102 State Highway 289 in Gunter, Texas
More Info:  This Pumpkin Farm has become an annual destination for thousands of North Texas and Oklahoma residents.It is set along the historic Shawnee Trail and besides being a destination for their Pumpkin Patch it is also a year-round destination farm that offers access to fresh local seasonal produce and an escape to a simpler and more sustainable lifestyle.
Dog Parents: dogs are allowed on a leash (yay, my Dog Moms will ❤️ hearing this)
Pumpkins on the Prairie
Location: 3521 Main St., Frisco 75034
Opening Time: September 3- October 31; Monday to Friday (1 to 7am), Saturday and Sunday (9am to 7pm)
Entry Fee: There's no entry fee and you're Free to go inside the pumpkin patch.
A pumpkin on the prairie is the great place if you want no complications, just easy in and easy out. Not only it has free activities for you to enjoy but they offer you different family themed activities plans (Face Painting and Pumpkin Launching)
Yes, I did say pumpkin launching!!
(from a past article, but omg this place) ➡️ Canton: Yesterland Farm
Of all of the Pumpkin Patches this one will take a bit longer to travel to BUT heck, its Canton and its totally Hallmark Movie-esque which make this one a must-visit during the Fall =) Plus, they've made a fantastic recovery after the tornadoes and this family farm surely deserves our support.
Admission: They offer a variety of ticket types that can be purchased ahead of time online, check this out  – $18.95 (online) and  $21.95 (at the gate)
Dates: See screenshot below of the dates
Hours of Operation Saturdays 10am – 10pm with after dark attractions opening at dark, Sundays noon – 6pm, & October Fridays 6-10pm.
Location: 15410 Interstate 20, Canton, TX 75103
More Info:

While the rest of the world is going green, we're going orange — with pumpkins and gourds of all sizes, colors and shapes! They have many varieties in our Pumpkin Patches scattered around the farm. Some are good for cooking and some are fun for painting or carving. Pumpkins range from $1 – $20 depending on size! Plus, they have many more attractions —

Farm Attractions: Corn Maze, Wagon Train rides, Farm Zoo, Pig Races, Rubber Duck Races, Pumpkin Movie in the Tipi, WesterLand Village, Playground Area, Hi-Striker, Kiddie Pedal Carts for our little guests, Specialty Shows, Candy Cannon and lots of Photo Ops.

​Amazement Park Rides: Ferris Wheel, Super Slide, Turbulence, Pirates Revenge, the Ft. YesterLand Roller Coaster, Santa's Runaway Sleigh, YesterLand Express Train, Rock Climbing Wall, Super Gyrosphere, Dinosaur Ride, Swing Ride, River Rapids, Whizzer and more.
The Pumpkin Patch at First Christian Church
Admission: Free admission
Dates: It is open daily from October 1 – October 31st
Hours of Operation: 11:00 am – 8:00 pm

Location: 910 S Collins Arlington, TX 76010
More Info:The Pumpkin Patch features over 5,000 different pumpkins and gourds to choose from, a story time reading corner for  children, photo opportunities, games, decoration stickers, and fun activities for all ages. The price for pumpkins and gourds depends on size. Prices range from $.50 to $30 this year. They do take large orders for businesses or events, please contact the church office for details. You can also watch for updates on their FB Page.
Royal Lane Baptist Church
Location: 6707 Royal Ln., Dallas 75230
Opening Time: October 1-31; Monday-Friday (3 to 8pm), Saturday (8am to 8pm), Sunday (1 to 7pm)
Entry Fee: The entry Fee is Free (awesome!!)
Want to spend quality time with your kids? Then this place is recommended because of the free activities they provide you.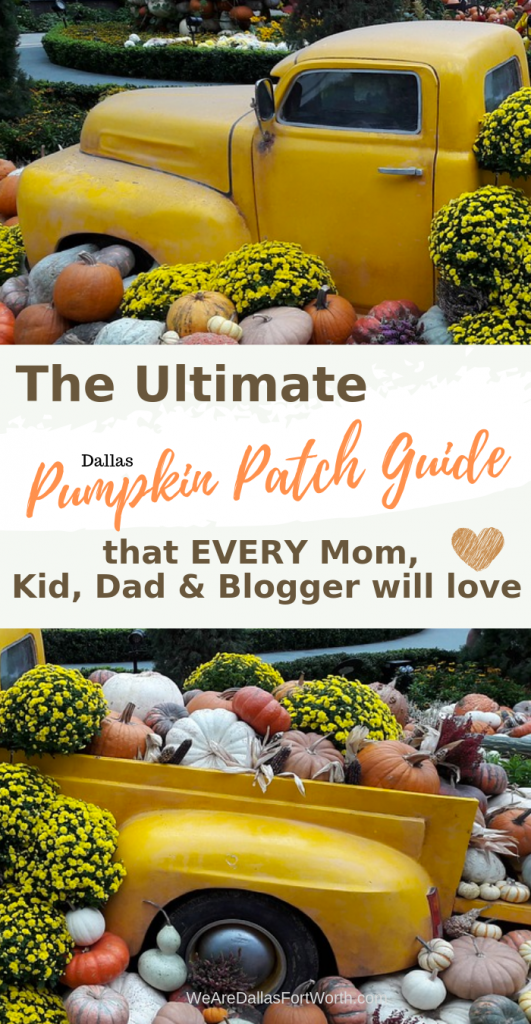 What to wear to the Pumpkin Patch in Dallas:
Pumpkin Patches are the prime spot for photos – for Moms, Dads and of course the Instagrammers and bloggers around DFW.  And who can blame you/us  =)  because the backdrop is oh so perfect. Its also cooled down a bit so there's a little less sweat on our foreheads or as some would say, sparkle.  😂
Living in Dallas, means that we may or may not have cool weather.  And when I say we may not have cool weather, it could be downright sweltering heat during the first few weeks of September.  So much for those cute chunky sweaters, scarves and boots.
For days where the weather is hot, here are some great pieces to wear:
Grateful Thankful Blessed tee in 3 different colors
Be Kind tee (I 💛 this color)
Meet Me at the Pumpkin Patch tee
Pumpkins, Hayrides, Apple Cider & Falling Leaves tee
Hello Pumpkin tee
Match any one of these tees with a pair of perfect jeans, with a full tuck or half tuck . . like these:
If you are bringing your little ones to the pumpkin patch in Dallas for some fun time and of course adorable photos, then you might want to snag one of these 7 cute pumpkin tees & outfits:
King of the Pumpkins tee
Romper & Halter skirt
Gymboree Sweater Dress
This adorable
Autumn Winter Baby Sweater
How cute is this boy's Pumpkin Patch outfit?

If we are lucky enough to experience some colder crisper weather, then you might like adding these pieces to your Pumpkin Patch outfit, especially if you want multiple Instagram or blog photos:
This plaid blanket scarf
Or this cashmere oversized sweater
This sweater would totally pop in the Dallas pumpkin patch
Peter Grimm Women's resort hat
Herringbone Puffer vest
Rae Dunn 'Hello Fall' Traveling tumbler
The Experience of Pumpkin Picking in Dallas at a Pumpkin Farm
Sure, you can always buy a plastic pumpkin at 5 Below, Target or Aldi,  or you can buy a pumpkin from one from your local farmer's markets, or snag one the next time you are walking into Kroger but then you'd miss out on the experience of meandering through pumpkin patches and trying to lift the largest pumpkin you can find.
And its a great time for you to bring out your inner child.  Explore.  Discover new places. Feel joy. And find other fun things to buy at the farms to help support these local businesses.
It's a perfect experience for all ages young to young at heart, so bring your family with you for a day of fall fun.
Foliage Sightseeing while en route to a Pumpkin Patch in Dallas?
Its possible – perhaps in mid November.
I think some of the best bets will be in East Texas near Canton, Daingerfield, Jefferson or Caddo Lake. Or Marshall, and omg, make sure to stop at Joe Pine Coffee.
Maybe combining a trip to Yesterland Farm in Canton with a day out in Mount Pleasant or Jefferson will help you spy on some gorgeous Fall foliage.
And finally, what about a pit stop at a coffee shop prior to visiting a Dallas Pumpkin Farm?
We never fail to stop at an adorable coffee shop, from La La Kind Cafe in Dallas to Filtered in Downtown McKinney to Pink Coffee in Garland  to Merit Coffee in Deep Ellum . . . I think popping into a Dallas coffee shop is an essential part of this Fall excursion.
We always talk coffee shops on the show here ⬇️
Where is your favorite pumpkin patch in Dallas? We would love to hear about it over on the page.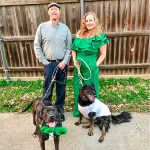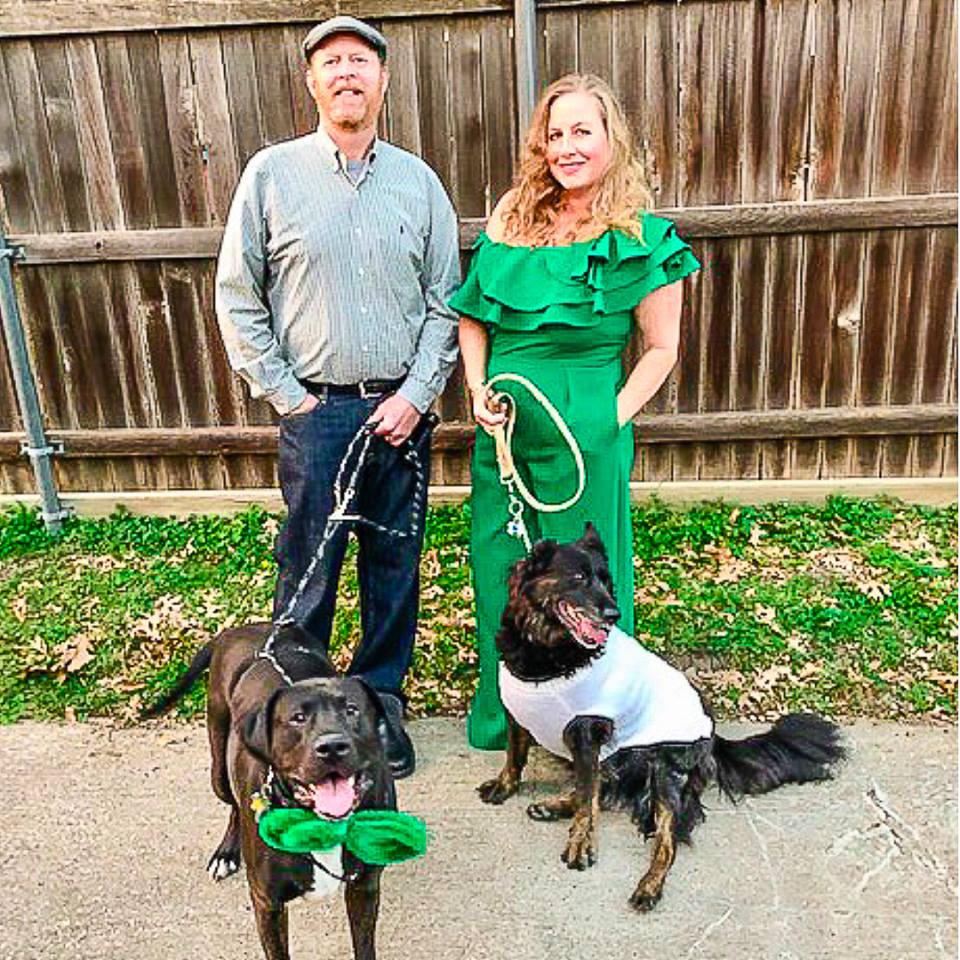 Interested in working with Becca or being featured here on the website, start here
She helps local businesses in DFW and many larger businesses looking to tell a story to the readers of Dallas. Her work entails copywriting, content marketing, blog campaigns, email marketing, social media, coaching and consulting.
This article contains some affiliate links, meaning that if you make a purchase through these links, I may earn a small commission (at no extra cost to you!). Thank you for reading!
You might also like
If you like podcasts, here are a few of my episodes from the We Are Dallas Fort Worth podcast