Disclosure of Material Connection: Some of the links in this post may be "affiliate links." This means if you click on the link and purchase an item, I will receive an affiliate commission. Disclosure in accordance with the Federal Trade Commission's 16 CF.

A visit to Frisco Texas is not complete until you explore downtown Frisco. Its truly a completely different feel than the rest of the town and even has a bit of magic to it. And these are some of the best things to do in Downtown Frisco.
Along Main Street, between the Dallas North Tollway and Preston Road, you'll find the foundation of one of the fastest growing cities in the country ➡️Frisco Texas. And if you live here, I surely don't have to tell you that, you've seen the changes, the construction and all of the BIG things that have come to Frisco and heard about the plans for the Frisco of the future.
But the people who live here absolutely love it and its a destination for others moving into the North Texas area.
Frisco continues to boom and grow in every direction. And its not stopping any time soon.
With all of the growth, there is still one area that has really kept its charm ➡️ Main Street aka Downtown aka soon to be called the Rail District.
Be sure to make time to explore this area, because a visit to Frisco isn't complete without a stop in on of these great places in the historic area.
Explore the Best Things to do in Downtown Frisco
Every Frisco resident I've met will say that Frisco Texas is an excellent place to live. It is loaded (like, fully loaded) with all things necessary to live a fulfilled life including activities, schools, jobs, shops, walking trails and nightlife without having to leave the city out of necessity.
They have found it to be a wonderful place to grow u because it has safe neighborhoods and great schools. Since Frisco is  off of the Dallas North Tollway, it is close to just about everything you need but you can remain in Frisco without ever needing to leave town.

And the historic downtown, brings the charm and makes the town complete.
Exploring the historic Downtown Frisco area has such a small town feel to it.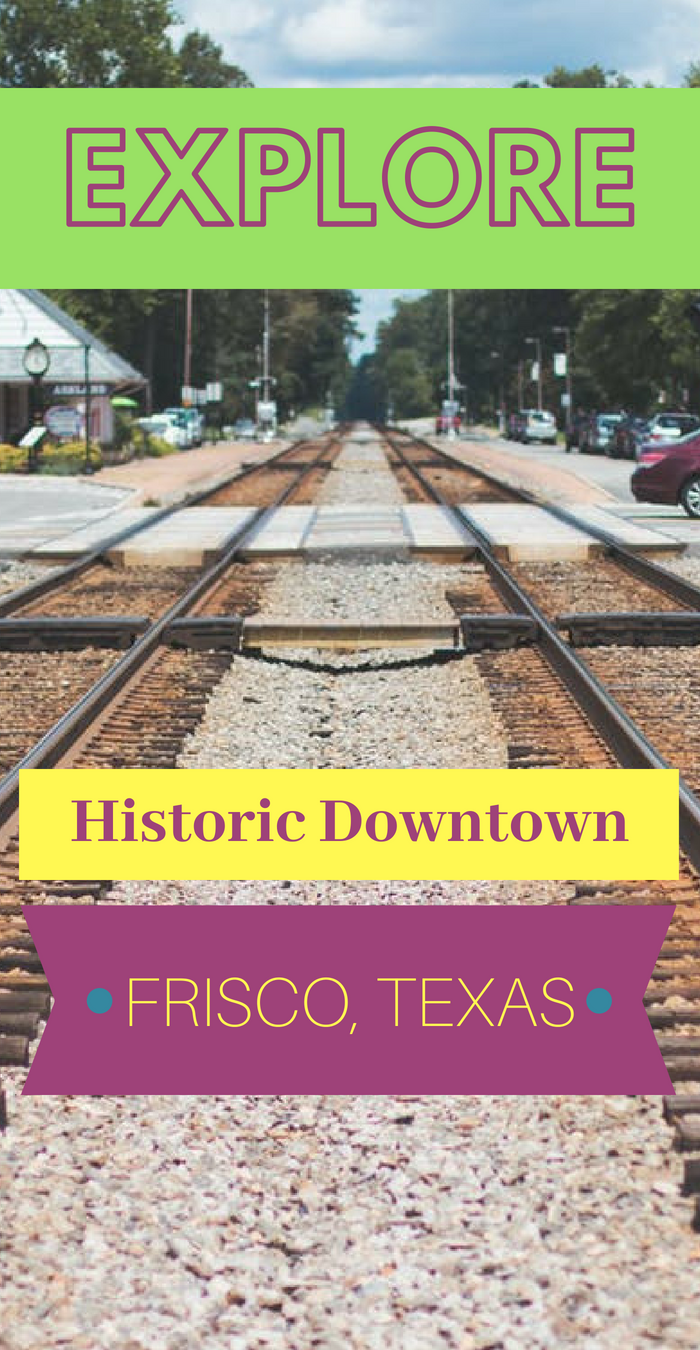 Back in the day, the sidewalks and streets of Main Street to be packed with farmers, ranchers, and city folk. Horses, wagons and  Model T cars were parked outside of  downtown shops.  Today, we're more likely to see mini vans and Mercedes zipping by, but the one thing that remains, is the charm and the friendliness of the residents.
Make resos at Randy's Steakhouse
They've got amazing steaks for the perfect date night.
Or buy a home . . . no really, there is a surplus of homes on the market in Frisco right now. Grab one while the prices are just right
There are so many charming sweet homes that look super inspired (and approved by) Miss Joanna Gaines herself?!?!
I know so many families who would love to move into some of these amazing new homes.
Summer Moon Coffee
Everyone loves Summer Moon coffee on Main Street
This place is always packed too! They bring a unique style of roasting using brick, fire and wood. Anyone I've ever spoken to adores this places and is an enthusiastic coffee lover of Summer Moon, the wood-fired coffee and their unique moon milk.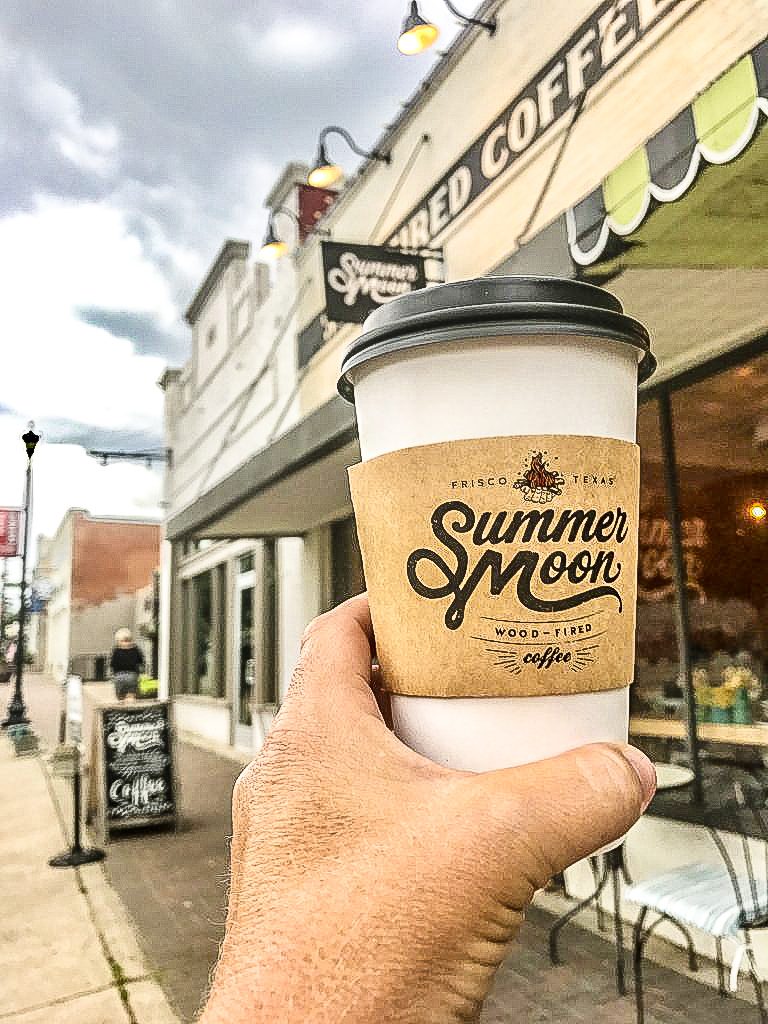 More of the best things to do in Frisco . . .
The Frisco Rail Yard
The Frisco Rail Yard is a welcome addition to the city, of course, just like Hub Streat in Plano and Klyde Warren park, Frisco also needs its food truck park. Frisco Rail Yard is a mix of food truck park, live music venue, and bar, the Rail Yard is located just on the other side of the railroad tracks.
At the Frisco Rail Yard you'll discover up to six food trucks with Frisco's very own 5th Street Patio Cafe having their food truck in one of the spots. Food trucks deliver amazing foods and the experience is like non other.
Its the perfect place to chill out with friends and family, grab a beer and grab some good grub. When the weather is good, this place is packed!
Eat some more deliciousness
Donut lovers rejoice . . . that should be all of us! The Dapper Doughnut has arrived in Frisco and the residents of Frisco Texas are lucky, lucky people (with very lucky bellies).
Of course, you have to pop into Babe's
The Babe's Chicken Dinner House in Frisco opened on July 14, 2008.
Out in front of our building you'll find a Hart Parr Tractor. The 6,100-lbs 1920s era tractor is an 18-36 model, which means 18 horsepower at the drawbar and 36 horsepower at the flywheel. The engine is a two cylinder mounted horizontally, and is capable of running on gasoline, kerosene or distillate. The tractor doesn't have the lugs mounted to the wheels for traction because it was used for custom threshing and traveled over public roads, and those lugs would have torn the road into pieces.
In the pole barn out front you'll find a 1940 Simms Ford Fire Truck – it's a Ford 1-1/2 chassis converted by Simms Fire Equipment Company in San Antonio. The truck spent its entire life in Coleman, Texas, and fought its last fire around 1998. The center mounted "Akro" light is very rare – it turns back and forth as it lights up. The large amount of gold leaf design reflects an era when the beauty and quality of the town's fire engine was a point of pride.
The decor is pretty darn cool but people don't just come for the looks of things. They also want a good meal which is exactly what Babe's Chicken Dinner house will deliver.  Make sure to bring your appetite.
Frisco Heritage Museum
The Frisco Heritage Center is a historical park where you can visit the Frisco Heritage Museum, historic buildings, a steam locomotive, a wooden caboose, and more.
Heritage Center historic buildings are open for Third Sunday Open house and special events only. And you can feel free to explore the grounds while visiting the museum.
What's your favorite place and the best things to do in downtown Frisco?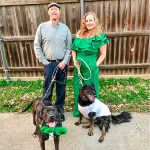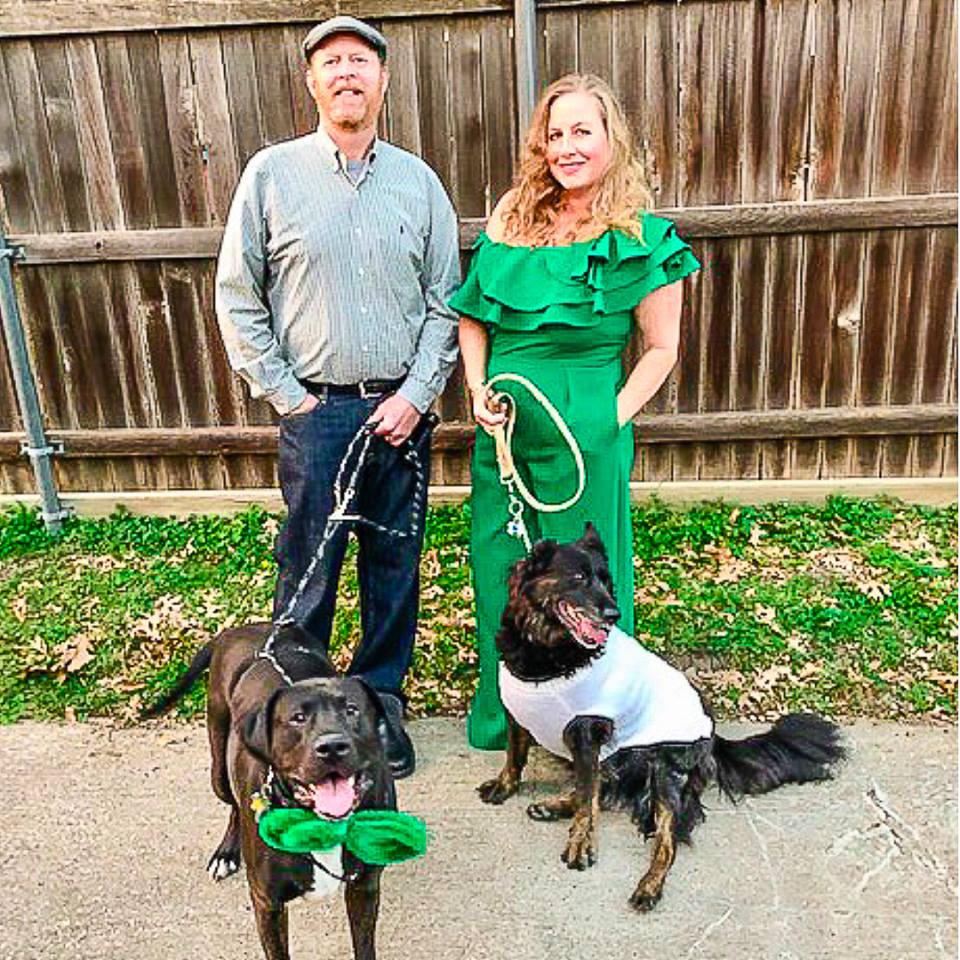 Interested in working with Becca or being featured here on the website, start here
She helps local businesses in DFW and many larger businesses looking to tell a story to the readers of Dallas. Her work entails copywriting, content marketing, blog campaigns, email marketing, social media, coaching and consulting.
This article contains some affiliate links, meaning that if you make a purchase through these links, I may earn a small commission (at no extra cost to you!). Thank you for reading!
Go here to find your piece of Frisco ⬇️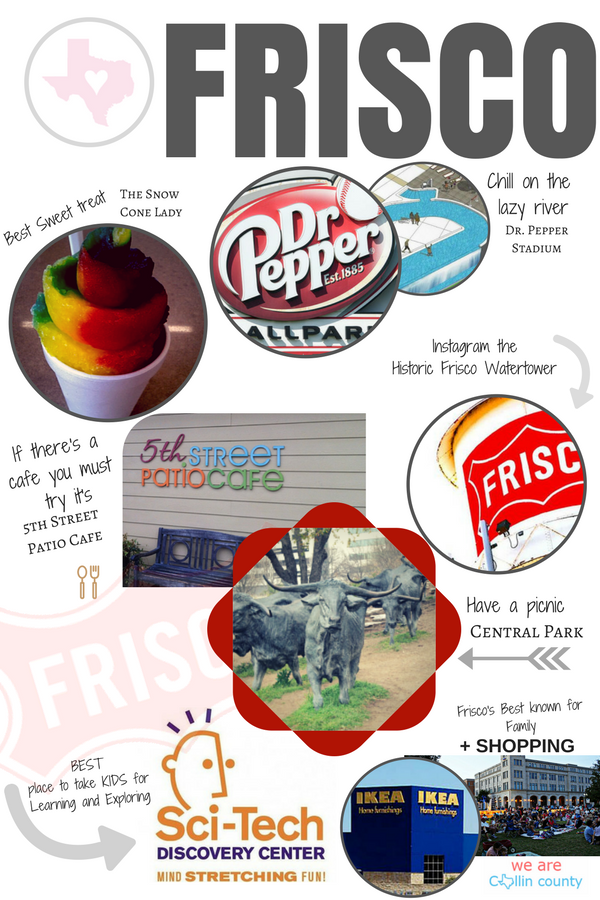 Catch some of our podcast episodes here: