Disclosure of Material Connection: Some of the links in this post may be "affiliate links." This means if you click on the link and purchase an item, I will receive an affiliate commission. Disclosure in accordance with the Federal Trade Commission's 16 CF.
Halloween in Dallas is on a Thursday this year, which really lengthens the celebration.There are events almost the whole month and especially the weekend before. Or because this holiday is really about candy, as soon as Kroger puts candy corn on the shelves then you can start celebrating.
Either way, here are a 17 fabulous ways to spend your Halloween season in DFW – 17 Killer Events to Celebrate Halloween in Dallas.  Some are family friendly; others will make you scream but whatever you choose, I'm sure you'll enjoy it.
And how exactly did Halloween get started?
From Wikipedia: Halloween also known as Allhalloween, All Hallows' Eve, or All Saints' Eve, is a celebration observed in several countries on 31 October, the eve of the Western Christian feast of All Hallows' Day. It begins the three-day observance of Allhallowtide, the time in the liturgical year dedicated to remembering the dead, including saints (hallows), martyrs, and all the faithful departed.
It is widely believed that many Halloween traditions originated from ancient Celtic harvest festivals, particularly the Gaelic festival Samhain; that such festivals may have had pagan roots; and that Samhain itself was Christianized as Halloween by the early Church.[12][13][14][15][16] Some believe, however, that Halloween began solely as a Christian holiday, separate from ancient festivals like Samhain.[17][18][19][20]
Halloween activities include trick-or-treating (or the related guising and souling), attending Halloween costume parties, carving pumpkins into jack-o'-lanterns, lighting bonfires, apple bobbing, divination games, playing pranks, visiting haunted attractions, telling scary stories, as well as watching horror films.[21] In many parts of the world, the Christian religious observances of All Hallows' Eve, including attending church services and lighting candles on the graves of the dead, remain popular,[22][23][24] although elsewhere it is a more commercial and secular celebration.[25][26][27] Some Christians historically abstained from meat on All Hallows' Eve, a tradition reflected in the eating of certain vegetarian foods on this vigil day, including apples, potato pancakes, and soul cakes.
What is there to do in Dallas for Halloween?
DFW offers something for everyone of all ages. Maybe you like a mild Halloween or perhaps you prefer one full of screams.
Or you can stay home and give out candy/eat candy and pajamas.
Its however you want to roll this Halloween.
If you want to head out here's a list of things to do on Halloween itself as well as some of the surrounding days of the holiday.
Y'all have fun and stay safe!
17 Killer Events to Celebrate Halloween in Dallas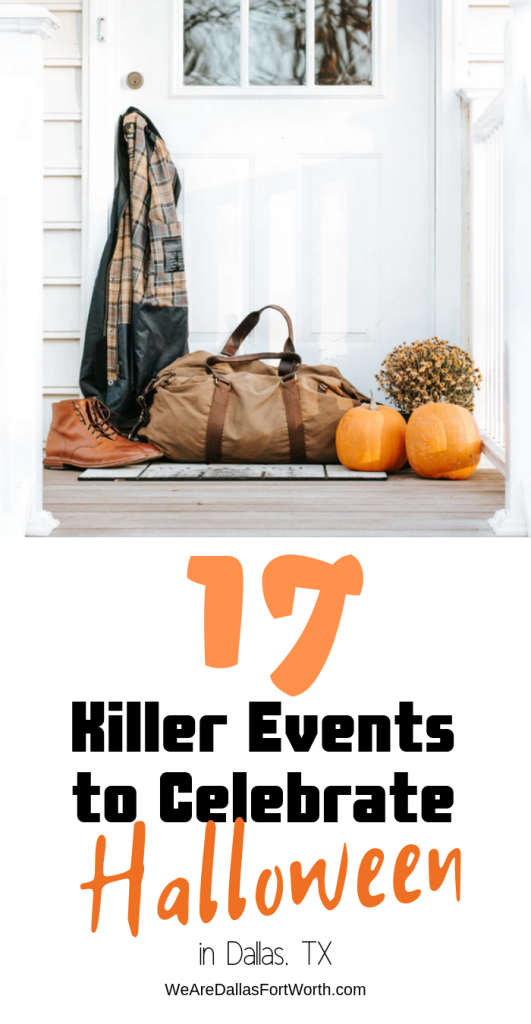 What: GOAT YOGA in North Dallas
When: Sunday, October 27
Time: 10:30 AM – 11:30 AM
More info: Come and get your yoga on while our herd of pet goats graze and jump around (or on) you! Our goats will be dressed IN COSTUME to celebrate the Halloween weekend! Feel free to dress up as well!
Where: Goat Yoga Richardson at 446 Highland Boulevard Richardson, TX 75081
What: Pumpkin Spooktacular & Trick or Treat in the Village
When: October 31, 2019
Time: Contact [email protected] for more details

More info: A Pumpkin Spooktacular & Trick or Treat in the Village for Pre-K and Kindergartners!
Enjoy story-time in the schoolhouse, dress a scarecrow, pumpkin science fun, and a pumpkin toss. Also, join us for trick or treating in the village. Costumes encouraged, not required.
Other details: $5.00 per pre-k or kinder student.
Chaperones & Teachers are FREE
However, keep in mind that you absolutely MUST have ONE Teacher/Chaperone per 10 students.
RSVP by Monday, October 28th to [email protected]
Where: Heritage Village at Chestnut Square in Downtown McKinney
What: Emerald City Band performance
When: October 31, 2019
"I Gotta Feeling" Halloween will be "Dynamite" and everyone will be "Getting Jiggy With It" when Dallas' own Emerald City Band hits The Sound Stage & Amphitheater on Thursday, October 31st, as part of JACK-FM's Concert Series. For over 30 years, ECB has been electrifying audiences with a combination of high energy dance songs from the past with the hits of today. Come celebrate the last show of the season under the stars on the shores of North Lake.
More details: TICKETS: General Admission – $15 | VIP – $30
VIP TICKETS INCLUDE:
Access to preferred VIP lounge with optimal view of the stage
Limited seating available
ADA accommodations: Contact [email protected]
What: Hitchcocktober
When: October 31, 2019
Alfred Hitchcock's landmark masterpiece of the macabre stars Anthony Perkins as the troubled Norman Bates, whose old dark house and adjoining motel are not the place to spend a quiet evening. When Marion Crane, spectacularly played by Janet Leigh, ends up at the Bates Motel after making off with $40,000 cash, there's hardly a film fan alive who doesn't know what happens next. First a private detective, then Marion's sister, search for her as the horror and suspense mount to a terrifying climax where the mysterious killer is finally revealed. (Rated R)
Where: Playing at the Angelika in Plano
Side note: being a Plano resident, I have always been thrilled to have this theather of amazing independent films and just all-around good films here in our little suburb.
Maybe the Angelika needs to be added to this list??
What: Psycho – Hitchcocktober in Dallas
When: October 31, 2019
Time: 7:00pm
Alfred Hitchcock's landmark masterpiece of the macabre stars Anthony Perkins as the troubled Norman Bates, whose old dark house and adjoining motel are not the place to spend a quiet evening. When Marion Crane, spectacularly played by Janet Leigh, ends up at the Bates Motel after making off with $40,000 cash, there's hardly a film fan alive who doesn't know what happens next. First a private detective, then Marion's sister, search for her as the horror and suspense mount to a terrifying climax where the mysterious killer is finally revealed. (Rated R)
Where: Playing at the Angelika in Dallas (Mockingbird Station)
What: Decks in the Park Halloween Party in Dallas
When: October 31, 2019
Time: 5:00pm
More details: Decks in the Park is a free music festival series that regularly draws 7-10 thousand people to Klyde Warren Park during the Summer and Fall months, along with a variety of pop up events at select venues around town.
Where: Klyde Warren Park
Klyde Warren Park is a 5.2-acre public park in Downtown Dallas, Texas. The park is over the Woodall Rodgers Freeway, and opened in 2012. It is named for Klyde Warren, the young son of billionaire Kelcy Warren.
The urban park is open to the public, but is operated by the private Woodall Rodgers Park Foundation. Unlike other public parks within the city, Klyde Warren Park has operating hours from 6am to 11pm.
Its a phenomenal park that is getting so much use from the city residents and visitors.
The park creates an urban green space constructed over a section of the below-grade Woodall Rodgers Freeway, for three blocks between Pearl Street and St. Paul Street. It provides connectivity to the city's flourishing Arts District from other neighborhoods, brings together cultural events and experiences, and serves as a central public gathering space for Dallas residents and visitors to enjoy.
Designed by landscape architecture firm The Office of James Burnett, the park features flexible, pedestrian-oriented design, offering a mix of active and passive spaces, which include a children's park, reading room, great lawn, restaurant, performance pavilion, fountain plaza, games area, urban dog park, and botanical garden around a sweeping pedestrian promenade. A 6,000-square-foot restaurant and performance stage, designed by Thomas Phifer and Partners, is in the center of the park. In addition it provides jogging trails, a children's playground, and an area for games.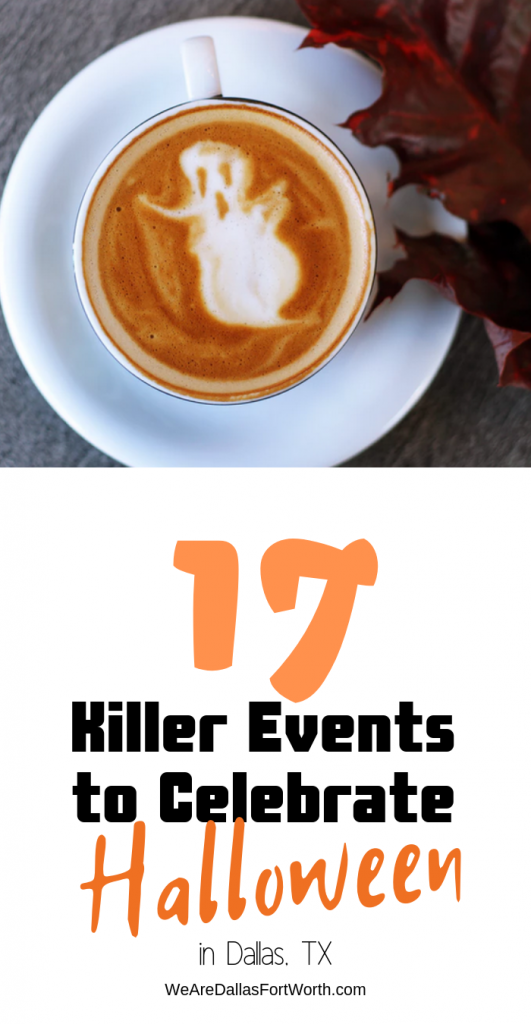 What: Dallas Safe-Tacular at Great Trinity Forest Gateway and Horse Trail
When: October 26, 2019 at 4:00 pm
More details: Come and meet the real super heroes – City of Dallas police officers and fire fighters. This Safe-tacular Halloween party on the bridge features:
• Meet & greet with police and fire fighters
• Police squad car and fire engine on display
• Candy
• Pet Treats
• Face Painting
• Arts & Crafts
• Bounce House
• Games
What: J & F House of Terror
When: October 4 – November 2
Where: 1855 Wall Street Suite B Garland, Texas 75041
More details: This is a family owned haunt and very original. We have a haunted house maze and every year we do something different, so do not expect the same thing. We have the most intense scares in every situation. Actors are not allowed to touch you. We have turned up the scare and made it longer, so be prepared to be terrified. We love our customers and hope to see you again this year! 
We are open this year starting Friday October 4th, 2019.  Our haunted house will run through Saturday November  2rd. See below our specific hours of operation. We open at 8:00pm until 12:00am or until the lines dies down. 
No charge for parking
-via the J&F House of Terrot website
BONUS: they are hiring for the Halloween season
What: Halloween at Kai
When: October 31
Time: 4pm to 1am
Head over to beautiful Kai on the west side of Plano as they celebrate Halloween on Thursday, October 31st for a night of thrills and fun. Dress to impress and expect a night to remember with live DJs, drink and food specials, and late night menus until 1am.
Where: Kai in Legacy West at 7301 Windrose Avenue, Plano Texas 75024
What: Tim Burton's The Nightmare Before Christmas – Movie in Concert
When: October 31
Time: 7:30pm
More details: Tim Burton's "THE NIGHTMARE BEFORE CHRISTMAS
MOVIE" in  concert with Sarah Hicks is the conductor.
"This is Halloween, this is Halloween!" Spend the spookiest weekend of the year with
Disney's stop-motion animated phenomenon performed live to picture. Watch the Pumpkin
King's attempts to take over Christmas on the big screen while the DSO plays Danny
Elfman's beloved score live. Costumes encouraged.
What: Once Upon A Halloween 2019
When: Thursday, October 31, 2019
Time: 6 PM – 9 PM
More details: They will have the house decorated and will be handing out plenty of candy & toys to children along with having fun Halloween activities as well such as bobbing for apples, bean bag toss, a horror piñata, face painting and more…
They will also be hosting a costume contest online giving out $300 worth of prizes for 1st 2nd and 3rd place.
Candy and cash? Seriously! What's not to love!
What: Pumpkin Nights
When: October 10 – November 3
More details: This awesome pop up will have tons of cool and crazy pumpkin art to see and interact with.
Where: 4016 W Division St. Arlington, TX 76012
What: Friscovania
When: October 26
Time: 3pm – 8pm
More details:
In partnership with FC Dallas, Model Behaviors has been able to bring Friscovania to the North Texas community for three consecutive years. Friscovania 2019 will be the fourth one running!

In 2016 and 2017, proceeds from Friscovania went to City House, an organization providing shelter, transitional living programs, and education for children and youths in transition. In its debut, Friscovania was designated a Mayor's Safe Trick-Or-Treat Zone with the City of Frisco by Mayor Maher Maso. 2016 saw a crowd of over 3,000 visitors, with over $100,000 raised for City House. 2017 welcomed over 4,500 visitors and allowed City House to achieve their goal of buying and renovating their Women's Transitional Living Program House, better accommodating youths ages 18-22 and serving young women aging out of foster care.

Friscovania 2018 made room for over 5,000 visitors! Proceeds went to the Boys and Girls Clubs of Collin County in their goal to provide reliable and safe transportation to over 10,000 kids in their after-school and summer programs. 2018 represented fresh beginnings and friends as well as thoughtful reminiscing and holding dear those we already loved. This year of reflection opened up new passages into the possibilities of Friscovania and its ability to bring people together.

Now comes the revolution. Friscovania 2019 is now free to the public! With great support from MLS Works, Friscovania is championing inclusivity. This means we've removed the entrance fee so that the gates are open to anyone of any background. We invite people from all over Texas, the nation, and worldwide to come experience a big old North Texas welcome. We've got a haunted carnival and games, interactive photo opportunities, DJs and entertainers, food and beverages, a costume contest, and a high-production fashion show with live music from NPC's The Voice's Austin Allsup to top off the night.

Sound like a blast? Shimmy into your spookiest getup, round up your crew, and get on down to Toyota Stadium on Saturday, October 26th. See y'all there!
Where: The one and only Toyota Stadium
What:  Trick or Treat Trail
When: October 26
More details: This is a Safe and friendly Halloween Fun time.
Save the date for Trick or Treat Trail at Towne Lake Park. Trick or Treat, then enjoy family-friendly activities. At dusk, see an outdoor movie at the Community Center.
Where: Towne Lake Park
What: Scare on the Square
When: October 31
More details: 
Where: Downtown McKinney as mentioned here
What: Halloween Skate
When: October 26
Time: 5:00pm
More details: The perfect way to burn off calories while getting in the spirit of Halloween over at Allen Community Ice Rink's Halloween Skate. There will be candy, drawings and much more.  All on-ice participants must wear skates. Those who dress up in their costumes will receive a free skate rental.
Sounds like we all need to be in costumes, like totally!
It's open to all ages. ($5 entry/$3 skate rental)
Where: Allen Event Center
What: Hatch and Kraven's Slaughterhouse
Where: Sherman
More details: Hatch and Kraven's is open every Friday and Saturday nights beginning September 27th through November 2nd, 2019. Also open the throughout October plus the last three Thursday and Sunday nights. Come one come all to Hatch and Kravens slaughterhouse! They state that they witll make your skin crawl right off its bones! See more here
What: Reindeer Manor Halloween Park
Where: Red Oak (south of Dallas)
More details: The fun begins September 28th, 2019. There are three haunts named 13th Street Morgue, Dungeon of Doom, and Reindeer Manor. Find this haunt at Reindeer Manor Abusement Park. Tickets are $15 each or $25 for two shows, or a $35 combo price for all three. In October the attractions open at 7 pm on Saturdays and at 8 pm on Fridays. They are open Friday and Saturday nights. Most nights they close at 12:30 am. The Morgue dates back to 1915 and has been the location of many paranormal investigations. It is the 2nd most real haunted house in Texas. The Dungeon of Doom is located in an old saloon haunted by 4 entities. Attraction has been recognized nationally for fantastic entertainment. See more here
Where will you be closest to on Halloween?  I've always loved the events that McKinney has put on so I'd love to be there at last for an early dinner to see all the kids dressed up on the Square.
And dinner would most likely be at Cadillac Pizza for a Sedona salad (omg, the best!) or at my absolute favorite – Rye. Unbelievable good food.
But then I would have to go for an ice skate to burn off all of the calories in Allen.  Or find a maze to run through or just lift pumpkins as weights.  Either way, I need to burn some calories and the incoming candy calories.  Its hard to resist a Reese's Peanut Butter cup, ya know what I mean?
And then hurriedly head home to hand out candy to all of the kiddos that come to our door.
If you're thinking of spending Halloween in Dallas or Collin County, I surely hope you do.  Watching the explosive growth of Dallas over the last 5 years has been nothing short of amazing.  We have had a zillion new things come to the metroplex and there is not enough time in the day to enjoy all of the offerings.
My recommendation, take an Alto, I did a podcast with the co-founder and would recommend having someone else drive you around DFW.  Its the only way in my humble opinion.  Hello traffic 😂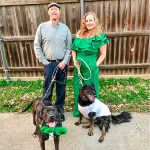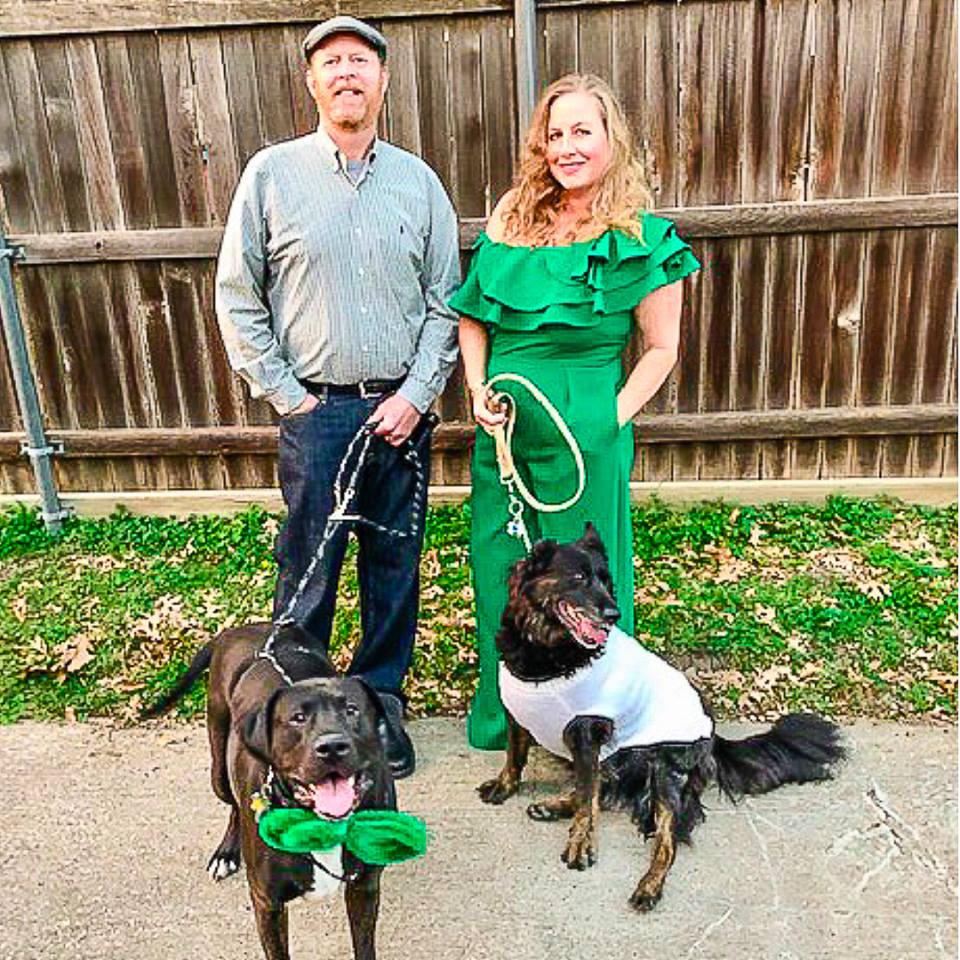 Interested in working with Becca or being featured here on the website, start here
She helps local businesses in DFW and many larger businesses looking to tell a story to the readers of Dallas. Her work entails copywriting, content marketing, blog campaigns, email marketing, social media, coaching and consulting.
This article contains some affiliate links, meaning that if you make a purchase through these links, I may earn a small commission (at no extra cost to you!). Thank you for reading!
You might also like