Disclosure of Material Connection: Some of the links in this post may be "affiliate links." This means if you click on the link and purchase an item, I will receive an affiliate commission. Disclosure in accordance with the Federal Trade Commission's 16 CF.
Brooklyn Calloway, the owner of Brookielynn's Bungalow is a creative powerhouse.
Although her creative headquarters is based in Frisco, Texas this woman is so energetic, so effervescent, ambitious, smart and most importantly, kind – she's about to take over the world.  Watch out Martha, Joanna et al because Brooklyn is going to put the Frisco Rail District on the map.
She's got a strong bias towards action which sets her apart from so many with just an idea.  She fearlessly moves forward each day in her business, she figures out what sticks and what doesn't and then takes her beautiful story online to invite us all into the journey.
Brooklyn offers a variety of super fun crafty both online and at Brookielynn's Bungalow in the Frisco Rail District:
Bible journaling, social media for creatives, woodworking, painting, glitter, crafting crates, German glass glitter, Bungalow U . . . just  to name a few.
I love the part in the podcast where she states:
Don't fear being wrong, fear being forgotten
Listen to the entire interview of Brookielynn's Bungalow here:
Ep. #084:
Here's the beautiful glitter we talked about in the podcast ⤵️

So beautiful!!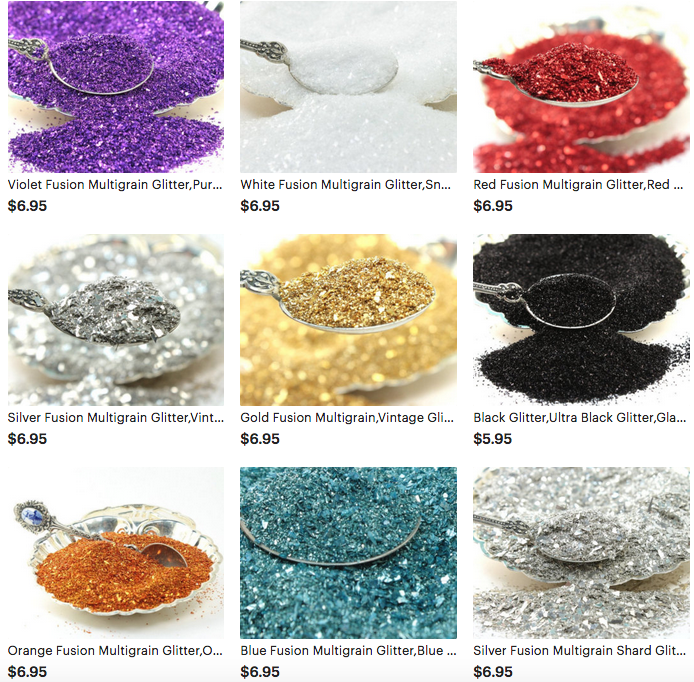 Subscribe to We Are Dallas Fort Worth
Thanks for Listening!
To share your thoughts:
To help out the show:
Leave an honest review on iTunes. Your ratings and reviews really help and I read each one.
Subscribe on iTunes.
Special thanks to Brooklyn Calloway for joining me this week. Until next time!
This article contains some affiliate links, meaning that if you make a purchase through these links, I may earn a small commission (at no extra cost to you!). Thank you for reading!
Awesome Resources for You and Your Business!
1) FIVERR Hire from the largest marketplace for digital services.
2) Choice Home Warranty: Save thousands on Home repairs
3) Bluehost Web Hosting: The best web hosting starting at $3.95 per month
Never Pay For Covered Home Repairs Again! Save Thousands on Home Repairs with Choice Home Warranty.
3 Killer Books for Growing your Business!
Jab Jab Jab Right Hook by Gary Vaynerchuk.
Growth Hacker Marketing by Ryan Holiday
Start with Why by Simon Sinek

Once more, listen to the entire interview here:

P.S. Join me on LinkedIn so we can help each other grow in business
P.P.S. Need some help in your business? Come find HELP over here
or email [email protected]
You might also like:
More podcasts here: