Disclosure of Material Connection: Some of the links in this post may be "affiliate links." This means if you click on the link and purchase an item, I will receive an affiliate commission. Disclosure in accordance with the Federal Trade Commission's 16 CF.
Living in Texas right now seems to be the hottest trend.  With so many amazing companies in Dallas, Houston, Austin, Plano and around the state, we have seen an influx of visitors from both the West Coast and the East coast.  If you are outside of Texas, you might be wondering if a move is feasible and you might be asking yourself,  "How much money do I need to move to Texas?"
Many like the idea of large homes, big backyards, no state income tax and an easier way of life.  And depending on where you are moving from, its truly all relative.
According to a study from GoBankingRates.com, there are only two Texas cities where residents are making less than they need. Those cities are Houston and Dallas. Dallasites are the most strapped, making a significant $14,203 less than the ideal income of $57,984.
Dallas ⤵️
Median income: $47,285
Income needed if you're a homeowner: $83,140
Income needed if you're a renter: $87,964
The median income below $50,000 a year likely makes the costs of Dallas significantly more difficult to handle than in other cities. Average earners who rent could be particularly squeezed, with their income coming up over $40,000 short.
How Much Money Do I need to Move to Texas?
Each individual and each family moving to Texas will have to make that decision for themselves. Moving to Texas is a great idea but it can also become a huge undertaking too. This is the second largest state in the US by area and it has a variety of costs, depending on where you want to live. But is it expensive to live in Texas or not? That usually depends on a multitude of factors, as you will see here. The cost of living in Texas has never been higher.  In fact, the home I am living in has almost doubled in price in just a few years.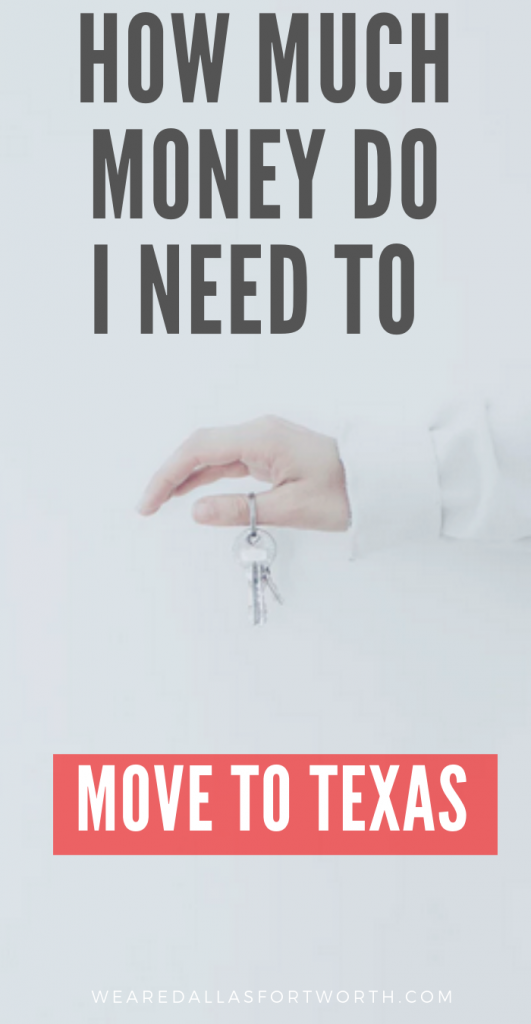 Housing costs
A lot of people believe that housing costs in Texas are extremely high. That's not exactly the reality of it all. In fact, around 70% of the homes in Texas have a price of $250,000 or less. The median home value is roughly $166,374, which is way less than a lot of people would believe it's charged in this region. However, this the median price, which means larger cities will come with a much higher price than this. In Dallas the median home cost is $186k, whereas in Austin the median home value is $322k. This is also a good state for renters, with rental costs for studio or 2 bedroom apartments being anywhere from $700 to $1000 or sometimes a little bit more.
Keep in mind, that there are many suburbs in Dallas each with their own variety in pricing.  If you are looking to move to Highland Park, you'll want to set aside millions, if you are looking at Frisco, it could be quite a bit less, Celina will require more money than it ever has but south of Dallas you will probably need less money than looking to move into a home in Plano.
Food costs
We all know that Texas is famous for its food. Speaking of that, if you're a single person without kids, you can expect to pay up to $3000 per year on food. A family with 2 kids will spend $8800 on food. It's recommended to have a budget of $200-$300 per month for food, whether you live in a town or a larger city like Dallas. Of course, this covers the bare minimum and not everything.
There are many restaurants here that offer exciting dishes and drinks and brunch. Hello Rye McKinney!  So you will have to budget how much you would like to go out.  As far as grocery shopping, Kroger and Aldi offer some of the more affordable options to keep you on your budget.
Utility costs
The average energy bill in Texas is $122, which is 10% higher than the US average. That being said, you will notice that utilities in general are not super expensive. You are either very close to the US median values or a bit higher at times. Texas is deregulated so you can choose your provider.  We chose green all the way with solar and our back up electricity is with a green provider. You can learn more on deregulation by continuing here.
Healthcare
Healthcare costs in Texas are above the national mark are usually above the US median. As you can imagine,  Dallas has rates anywhere from 10% and up to 16% higher than the US median costs. But most counties tend to be around the US average when it comes the healthcare costs.
Taxes
Some people don't know this, but Texas doesn't have any estate or state income taxes. Or maybe you do know this fact which is exactly why you want to move to Texas. The sales tax varies from 6.25% to 8.25%. However, what this means is that the property taxes are very high, sometimes between 1.80% and up to 2% or even more.
Public Transit
If you are comfortable with public transit, Dallas offers an amazing light rail system called DART Rail. It provides over 75 miles of rail coverage with rail lines shooting straight up into the suburbs.  You can catch it in Plano, Carrollton, Garland, Irving, Rowlett, Downtown Dallas and there is even a connecting line called the TRE to Fort Worth.  And there is another connecting line, the DCTA, that will take you to Denton.
They provide residents and visitors an amazing option to transport themselves around the city for just a few bucks.  I recently spoke the CMO of DART here on the podcast. 
I've also been working on guides for newcomers so that they can have a better experience on the trains.  I take the train weekly and love providing information on how to use the DART system. Try taking a peek at the Suburbanites Guide to Dallas Rail: The Red Line.   Once you are on that article you will also find links to the Green line, Blue line, Orange line, DCTA and TRE.
So, how much money do you need to move to Texas?
That mostly depends on what property you want to buy. The property costs, the neighborhood, whether or not you have HOA fees as well as the city you want to live in will usually dictate how much you need. Again, according to the study, you will need over $83k as a homeowner in Texas to live a decent life. That being said, if you live in Highland Park, the Turtle Creek area or the Park Cities in general, you'll probably want an even higher salary, as these cities and area are on the higher end of the 'living in Dallas' spectrum.  But when you see the area, you'll know exactly why you need more money when compared to the other cities.
If you want to get a bit more of a scoop on the city, come join the conversation on my Facebook Page – We Are Collin County.  I live in Plano, so the page originally started out as just the nearby areas.
If you follow me on Pinterest – We Are Dallas Fort Worth then you'll be able to see every article published.
And snag this book, seriously, y'all will want this book if you plan on moving to Texas.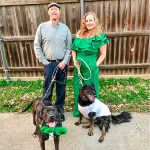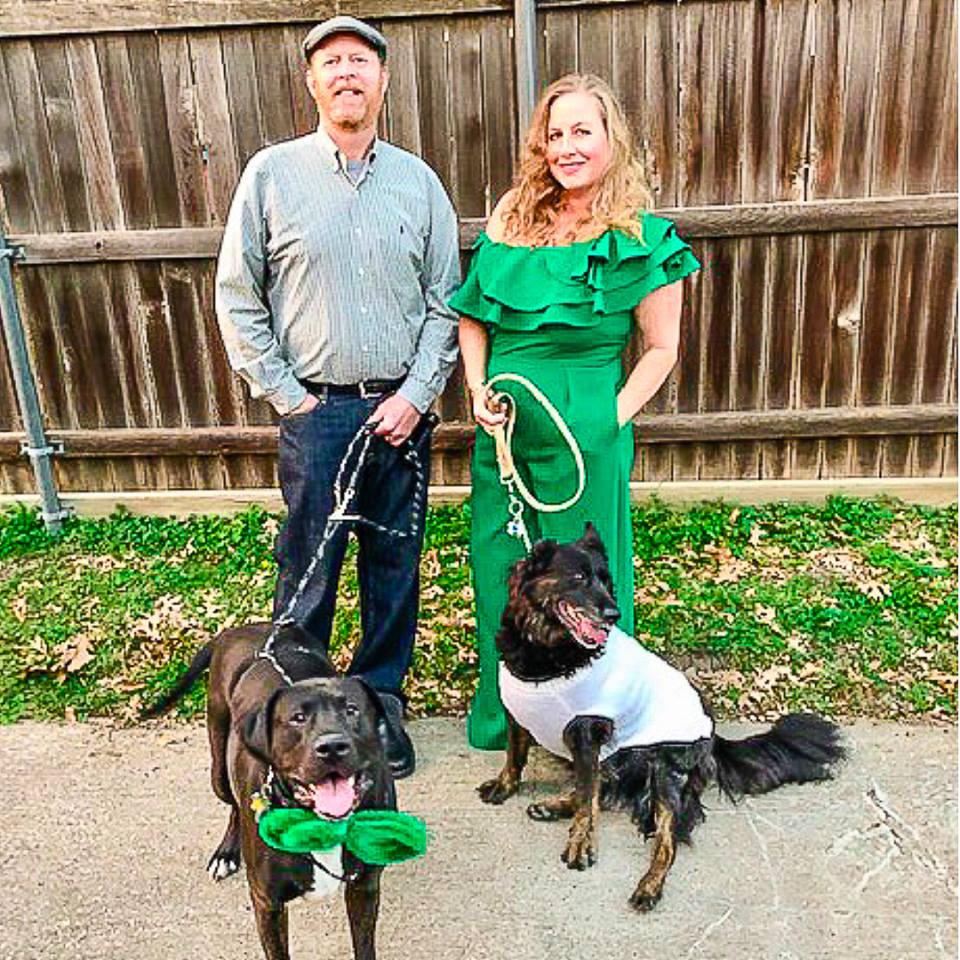 Interested in working with Becca or being featured here on the website, start here
She helps local businesses in DFW and many larger businesses looking to tell a story to the readers of Dallas. Her work entails copywriting, content marketing, blog campaigns, email marketing, social media, coaching and consulting.
This article contains some affiliate links, meaning that if you make a purchase through these links, I may earn a small commission (at no extra cost to you!). Thank you for reading!
You might also like: