Disclosure of Material Connection: Some of the links in this post may be "affiliate links." This means if you click on the link and purchase an item, I will receive an affiliate commission. Disclosure in accordance with the Federal Trade Commission's 16 CF.
There is nothing better than the cold, rainy Winter coming to an end and getting back to the outdoors. ☀️
Its SPRING 🌷 and its prime time to #optoutside to really make the most of all of our parks and nature trails . . .
especially before the heat sets in for Summer.
If you have a bike in your garage, perhaps its been hanging from the ceiling all winter long. And you might be disappointed when you want to go take it out on a beautiful sunny day but you find out the tires are flat.
Ugh! Brian and I have been there!
Don't give up, you just need to give it a tune up then can be done yourself or you can head into a bike shop (see the bike shops listed below).
For us, we have mountain bikes, road bikes and beach cruises with a variety of attributes such as tires that are tubeless and those with tubes. We always find something to tune up!
(p.s. we ❤️ to ride bikes and even rode these mountain cart bikes through the mountains of Grindelwald, Switzerland – so fun!)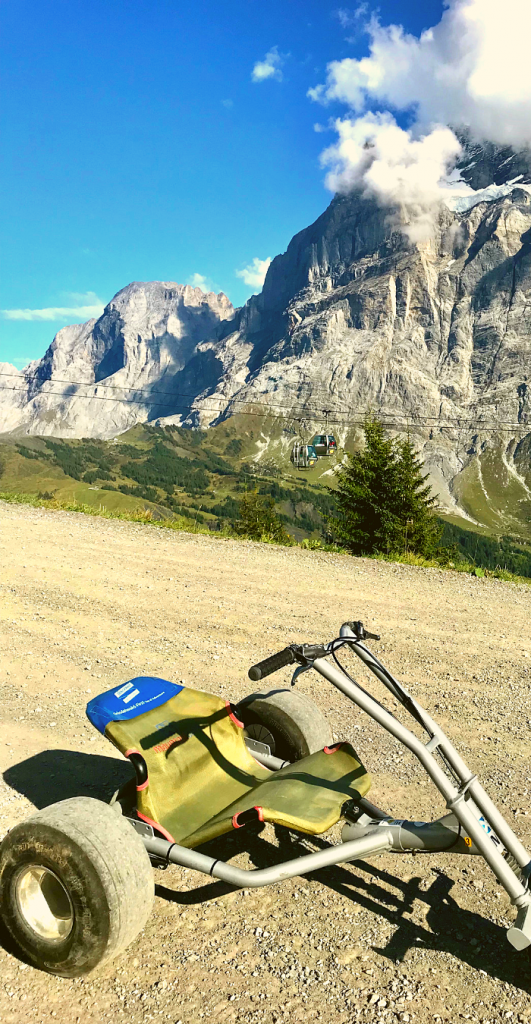 Of course, we are rarely in Switzerland and find ourselves biking through Plano.  How much do you love our adorable downtown Plano area??  Its always hopping!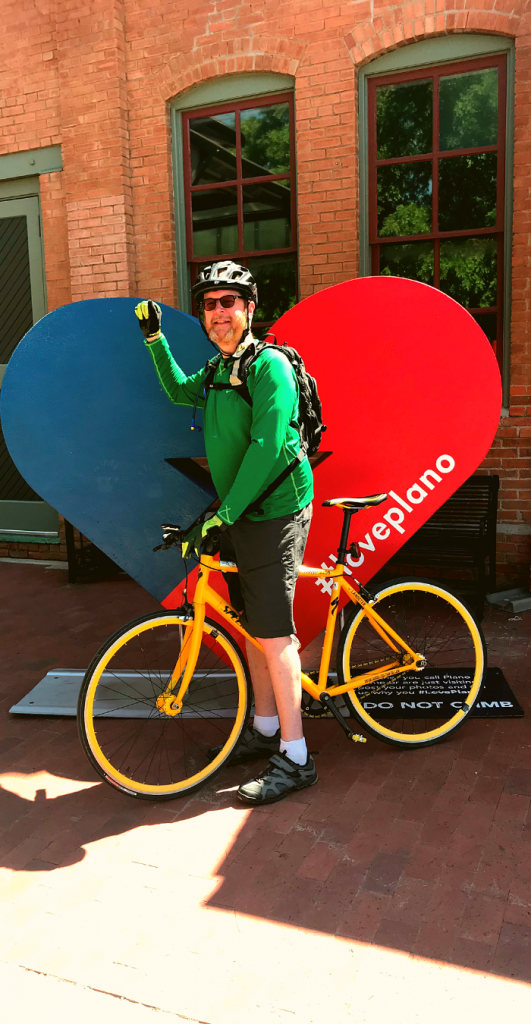 We love riding from our house to XO Coffee Company for a bite to eat and coffee on Sunday mornings.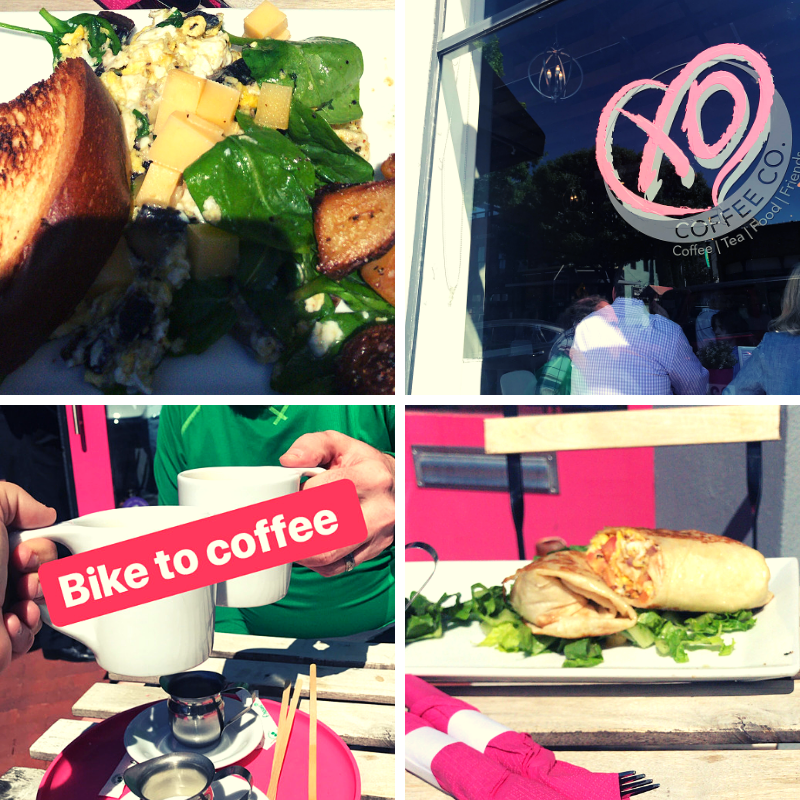 So how do we keep our bikes tuned up for our rides throughout Plano and Dallas?
In the past, we have used Performance Bicycling off of Spring Creek and 75 or Plano Cycle & fitness in the Downtown Plano area, but sadly both shops closed up around the same time.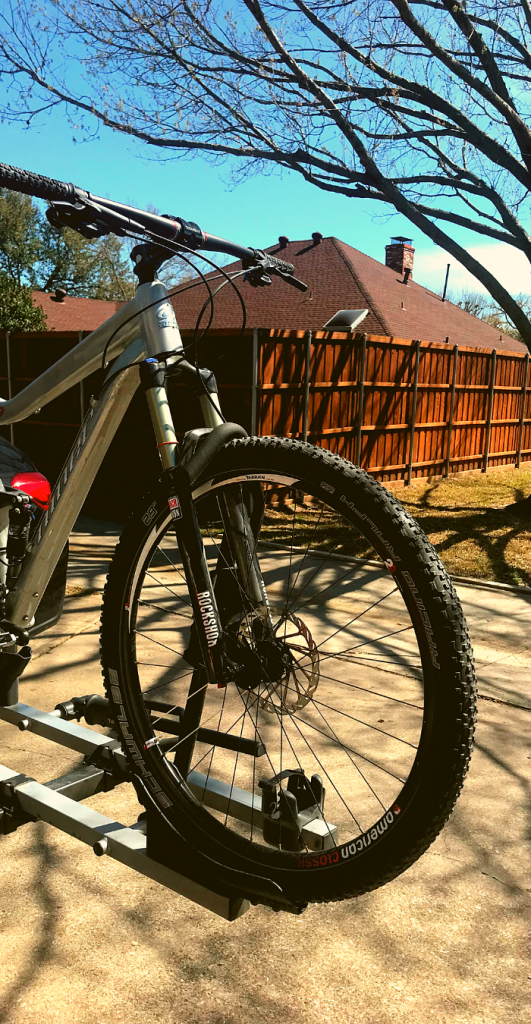 Just like you, we want you to be able to dust off those bicycles and take them out for a ride on one of these nice Spring days that we are having.
Because once you're bike is ready you can ride through all of Plano, White Rock Lake and grab a coffee at the lovely White Rock Coffee, the trails starting at CityLine  or jump on the DART with your bike and explore all of DFW.
2 Options:
DIY – see video here ⤵️
OR
Here are some alternatives around the metroplex ⤵️
Richardson Bike Mart

Bicycle Evolution (east Plano)

Bicycles Plus (Snider Plaza, Allen, Coppell, Flower Mound)
Local Hub Bicycle Company (Deep Ellum)
REI (Dallas and Plano)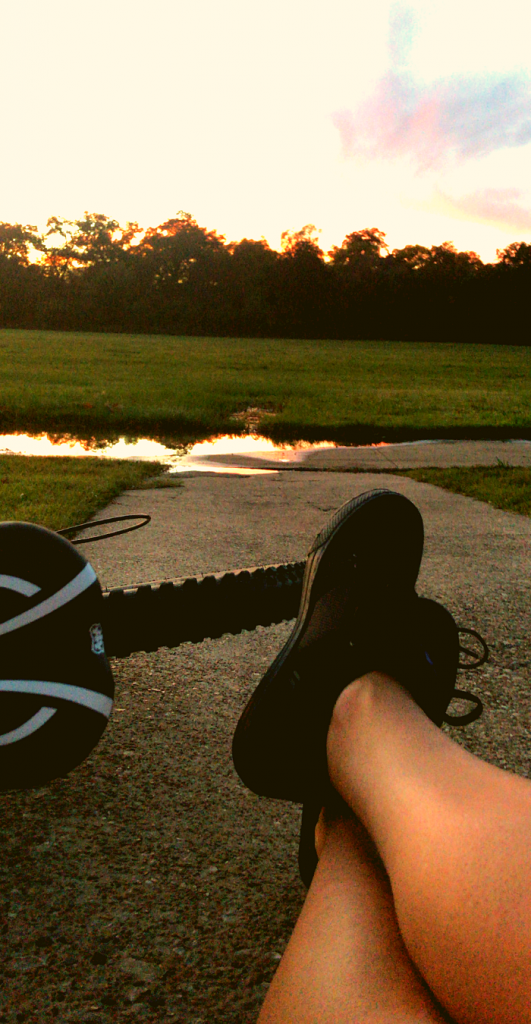 You might also like: