Disclosure of Material Connection: Some of the links in this post may be "affiliate links." This means if you click on the link and purchase an item, I will receive an affiliate commission. Disclosure in accordance with the Federal Trade Commission's 16 CF.
India Hearne is a native Texan, born and raised in East Dallas. She has always been very passionate about graphic design, typography, and art which led her to starting her company, Whiski Designs.  India started the business in 2014 when she was a senior in high school and has been building her business ever since.
India Hearne of Whiski Designs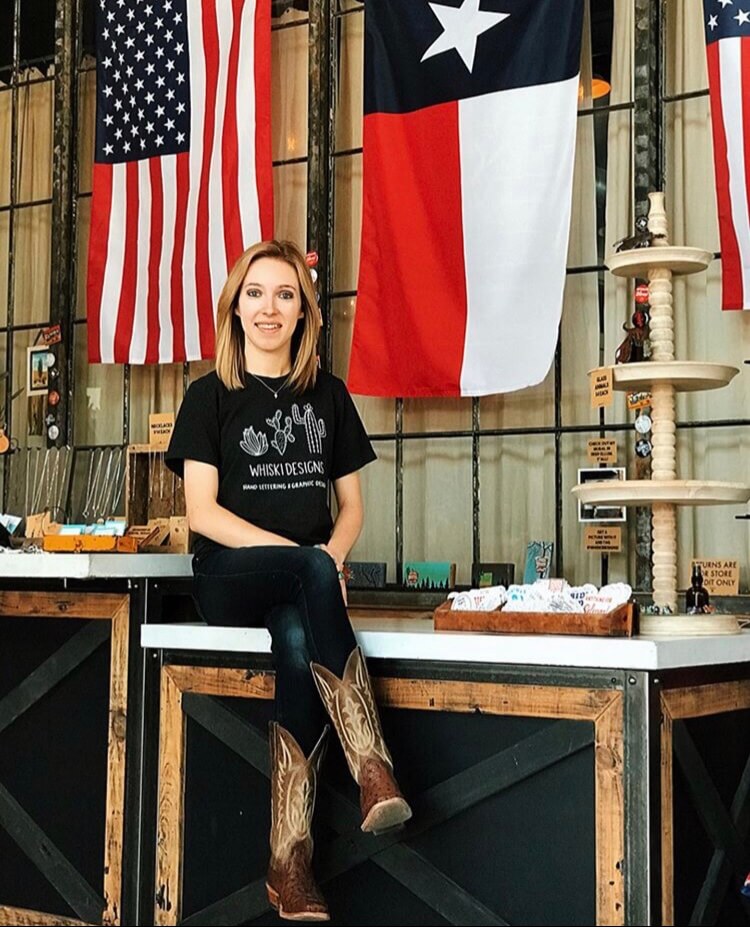 I am the owner and designer of Whiski Designs, based in Dallas, Texas. Whiski Designs specializes in hand lettering and graphic design. I have always been creative and passionate about typography and design. After graduating high school, I attended art school in Santa Fe, New Mexico where I studied graphic design. I am very inspired by the desert- that's a common thread you can see throughout my work.
After a few years in the Southwest, I decided it was time for me to head back to our great state of Texas and focus on building my business. I started doing pop up markets around DFW on the weekends. In January of 2018 I set up under the open air shed at The Dallas Farmers Market for the first time. My parents and I set up my booth every single weekend for about a year and a half.
My business started to grow, I started introducing new products in my line, started doing more custom work, and decided it was time to take the next step- open a retail store. In March of 2019, I opened my shop located right across from the open air shed where I started at The Dallas Farmers Market. I am a very proud Texan and all about supporting my fellow Texas businesses. Whiski Designs is a GO TEXAN certified business, meaning everything in my line is designed and made in the Lone Star State!
I am proud to say other products we offer in my shop come from Texas based businesses as well. Whiski Designs is a family operated business, and we treat our customers like family. I love creating new designs and products and working with other small business owners. Whether it's creating a logo for a new business just starting out, or working with a fellow business owner to carry their products in my shop, I truly enjoy building relationships with other people who are as passionate about what they do as I am.
What's the one thing that your readers and followers love?
Whenever I mention to customers that I hand draw all of the artwork in my line, most of the time they don't believe me! Customers also love hearing that everything in my line is designed and made in Texas.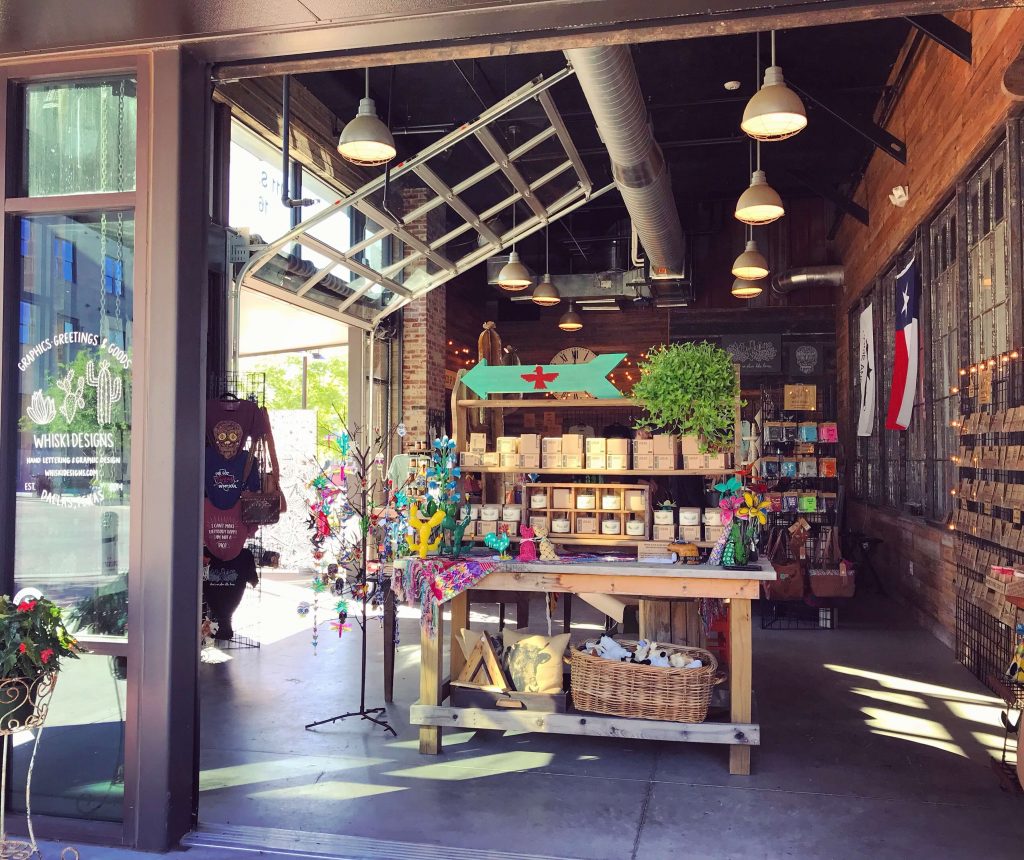 What is the #1 challenge that your clients/customers have when they reach out to you?

When it comes to custom work, clients come to me looking for unique, hand drawn logos and branding tools. I love working with other small businesses on building their brand and helping them take their first step in starting a new business.
I also work with couples who are getting married on custom wedding invitations, koozies, etc. I have found that my clients come to me wanting something unique, hand made, and something that people will remember.
Did you always have a sense that you'd start your own business or a project of your own?
Yes, ever since I can remember I have always wanted to own my own business. When I was growing up, my parents owned a gift shop. I learned so, so much from them! Owning your own business is not easy and definitely not for everyone, but I wouldn't trade it for the world.
I absolutely love what I do and am so proud of where Whiski Designs is today and what the future holds for my business.
What does a typical day look like for you?
In all honesty, every day is unique. Depending on what projects I have going on at the moment or if I am getting ready for a big show or rodeo, the days can be hectic for sure! Typically I'll get to the shop and get the day going by answering emails and catching up on things from the day before.
After that I will go through the shop and straighten things up and see what I need to restock on. One thing I love about having a shop is that you never know who is going to walk through the door! Being at the market, we get a lot of people who are from out of town.
I enjoy chatting with them and telling them about my business, things to see and do in Dallas, and our great state of Texas of course. 💗
What is an essential book that you you've enjoyed that you think everyone needs to read right away?
Owning and running a business doesn't allow much time for reading! I have quite a few art / design / typography books that I enjoy going through that focus on designers and artists who keep up with the trends, yet remain classic and timeless.
One of my absolute favorite quotes is "don't stop until you're proud…and then keep going". I am beyond proud of how far my little business has come in the past few years, and I am even more excited about what the future holds for Whiski Designs. I didn't come this far to only go this far. Seeing customers continue to come in and shop motivates me to come out with new designs and products very often. You have to keep things fresh and keep customers excited for what's new! Being able to wake up and do what I love every day is so special.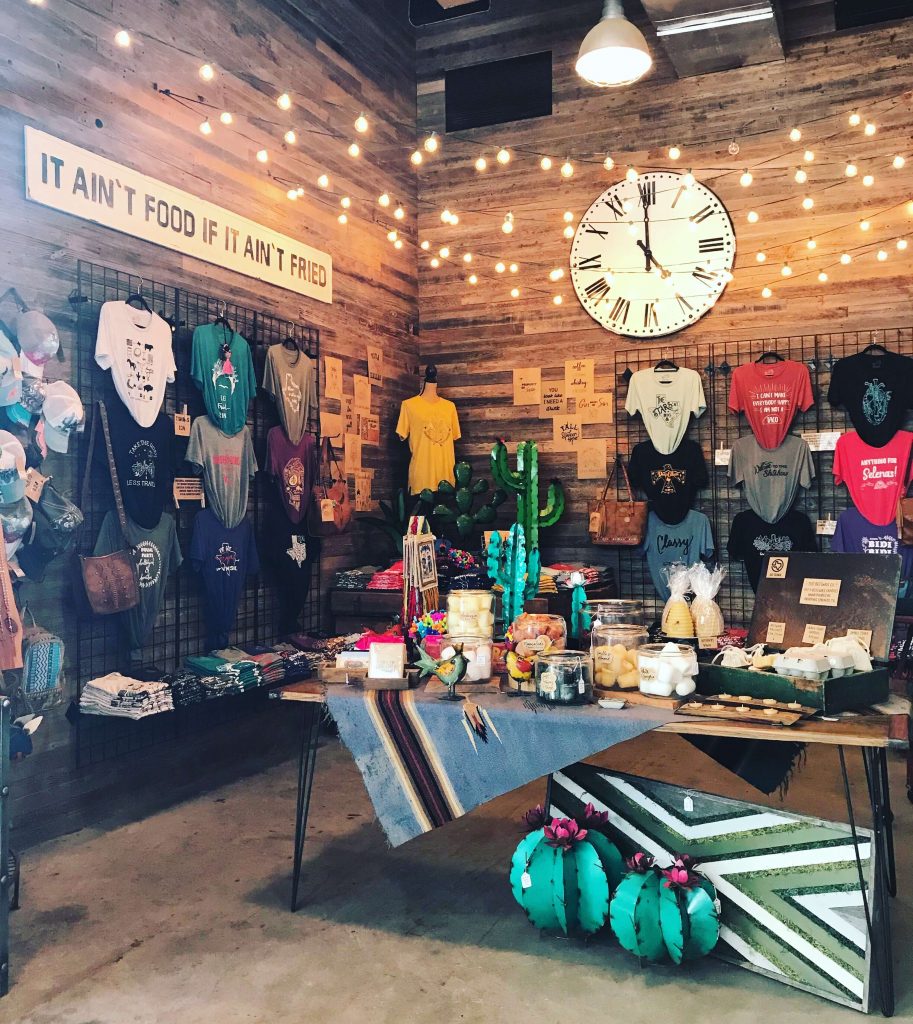 ---
Let's transition to Dallas:
1) The Dallas Farmers Market is where I spend my weekends running my shop. There is always something going on- whether it's just a regular weekend with local vendors out under The Shed or an event happening.
2) Bishop Arts District is also a great place to eat, shop, and hang out with friends! Such a great area with so many different things to do.
3) The Fort Worth Stockyards and Magnolia Ave. / Near Southside areas are full of fun as well!
Where would you like to have a staycation in the Dallas area?
I am a Dallas girl, born and raised, but I love Fort Worth. I have spent a lot of time out there working the Fort Worth Stock Show and Rodeo and other events, but haven't ever really had much time to explore the city as much as I would like to. I would love to spend a weekend out there and really see what all Fort Worth has to offer.
I would love to sit down with country singer Miranda Lambert.
She is also a Texas girl, born and raised not too far from Dallas. I have always been a huge fan of hers and inspired by her work ethic and drive. I'd take her to the original Dunston's Steakhouse for a good ol' steak and whiskey…and sit in the back room, of course.
Thank you to India Hearne of Whiski Designs
Thank you so much to India Hearne of Whiski Designs here in DFW sharing her story here with us. As always, our small and local business owners need our support to keep providing their gifts to the world. Let's share some love on her business.

If you're starting a business of your own, you might like these 3 killer books ⤵️

Jab Jab Jab Right Hook by Gary Vaynerchuk.
Growth Hacker Marketing by Ryan Holiday
Start with Why by Simon Sinek

Need a meeting space in Dallas? This directory is searchable by type and location ⤵️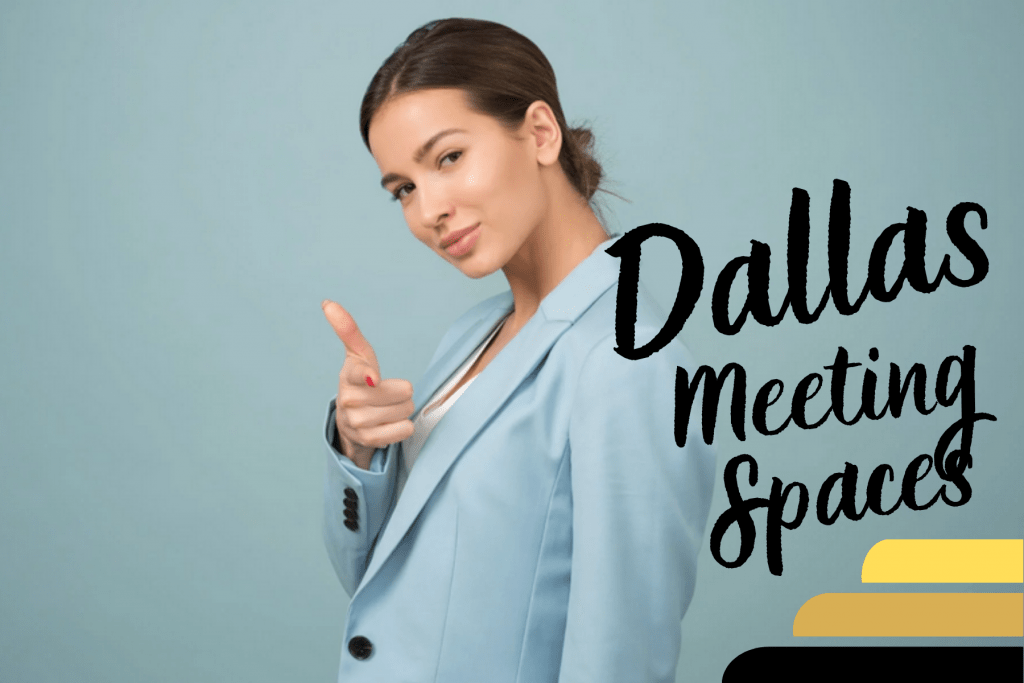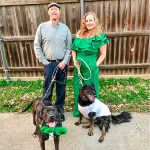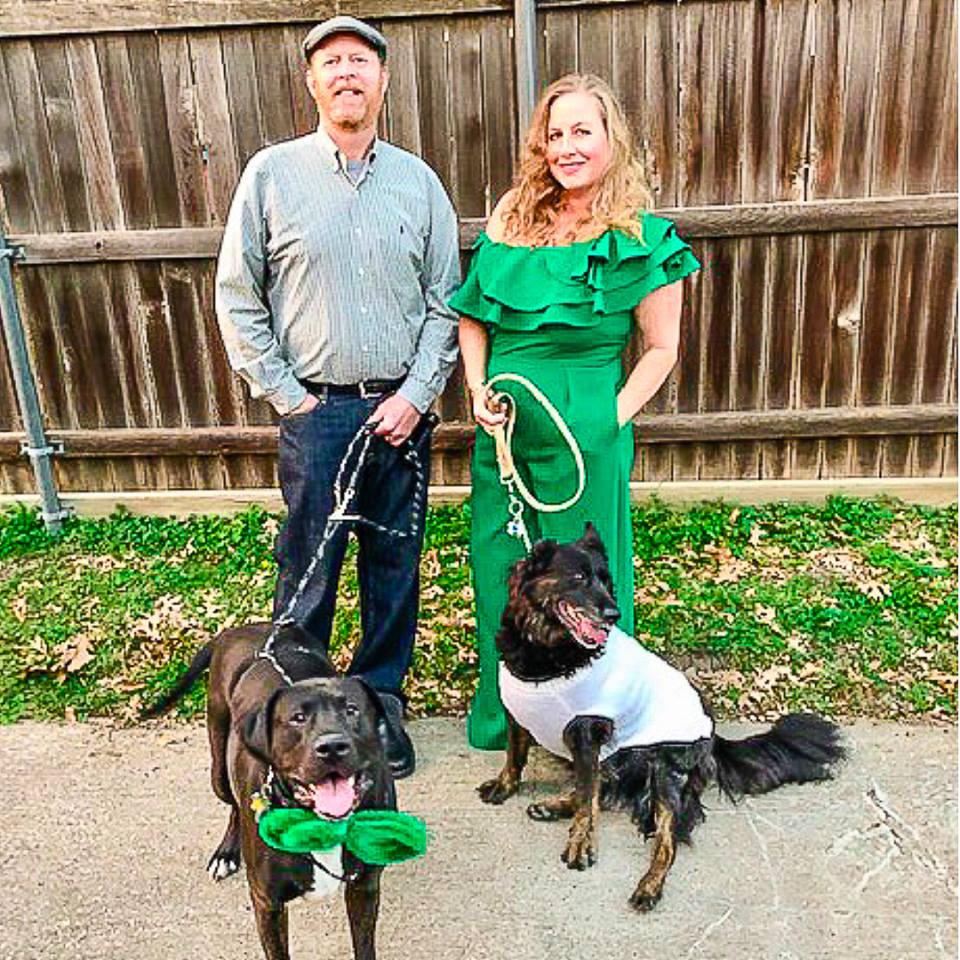 Need more sales, leads or attention start here
Our team has been helping business owner's kick the old school networking meetings to the curb and make money online. Its so much fun to help solopreneurs and businesses see the light. The online world is a roller coaster of fun!!
Pop the We Are DFW podcast in your earbuds over here: