Disclosure of Material Connection: Some of the links in this post may be "affiliate links." This means if you click on the link and purchase an item, I will receive an affiliate commission. Disclosure in accordance with the Federal Trade Commission's 16 CF.
As a water baby, there is nothing that attracts my eye more than a pool glistening and sparkling in the sun. And thankfully, the Crystal Lagoon in Windsong Ranch is OPEN up in Prosper.
Yes, way up there!
The Crystal Lagoon is HUGE so popping one in the middle of Dallas is not really an option but I think Prosper might still have a bit of space left to fulfill this giant water lover's dream.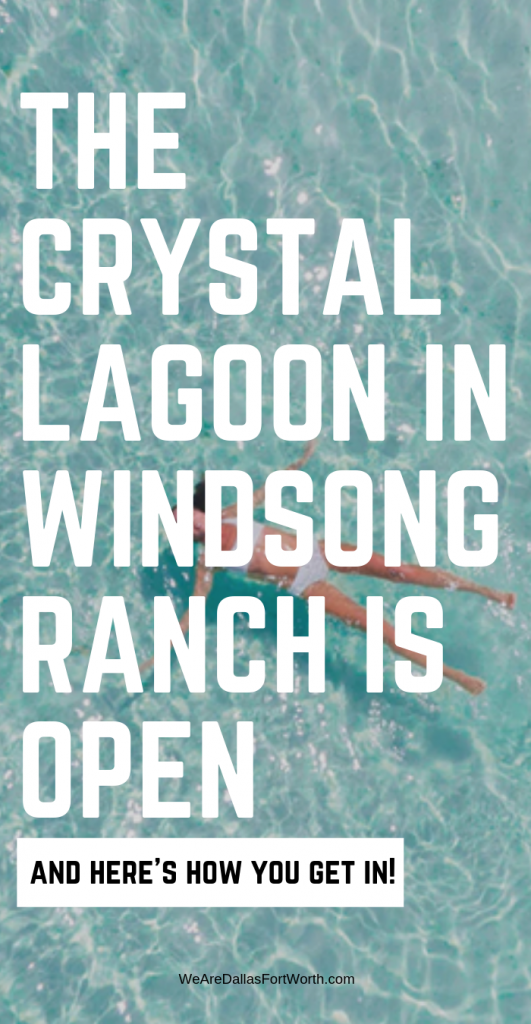 The Crystal Lagoon in Windsong Ranch
Windsong Ranch strives to bring in some new, amazing features and the Crystal Lagoon is one of their latest projects. At this time they are adding a clear lagoon that strives to bring you a cool, Caribbean lifestyle even if you're in Texas.
The idea is to transform the North Dallas oasis into something unique, innovative and unlike you have ever seen. Thanks to the latest technologies from Crystal Lagoon, you will get to have access to 5 acres of clear waters and amazing beaches. But the thing that really makes it stand out is the fact that you will get to enjoy water related activities.
So let's talk access . . . .
The elephant in the room ⤵️
Become a homeowner in Windsong Ranch and all of this is yours.
OR, you could . . . .
Find new friends just like Brian and I attempted over here on the page.
Yes, thanks to the Windsong Ranch you will get to swim, perform stand up paddleboarding and kayaking among many others. These are some amazing options and something that you will enjoy again and again. Nothing is impossible as long as you commit to a great and rewarding experience at the ranch. And that's why we recommend that if you are thinking of moving, this is the neighborhood to check out, because it provides an unrivaled, unique experience unlike any community we have yet to see here in North Texas..
Apparently the Crystal Lagoon project is not going to be the only water paradise in Texas. It's set to bring in a great trend. They are using a very innovative filtration technology that requires 1% of the chemicals that a normal pool would use. And you can still enjoy clear, clean water without having to worry about skin problems or anything like that. The Windsong Ranch project is a private one, however there will be more public access lagoons in the near future, which is exactly what you need.
With the Windsong Ranch crystal lagoon you get to connect with the outdoor space and just enjoy the experience in a meaningful and unique manner. The lagoon is stretching for a quarter mile and it holds around 10 million gallons of water. The filtration system is an amazing one as you can imagine, and it just goes to show the true power of this system and the reliability that it brings to the table.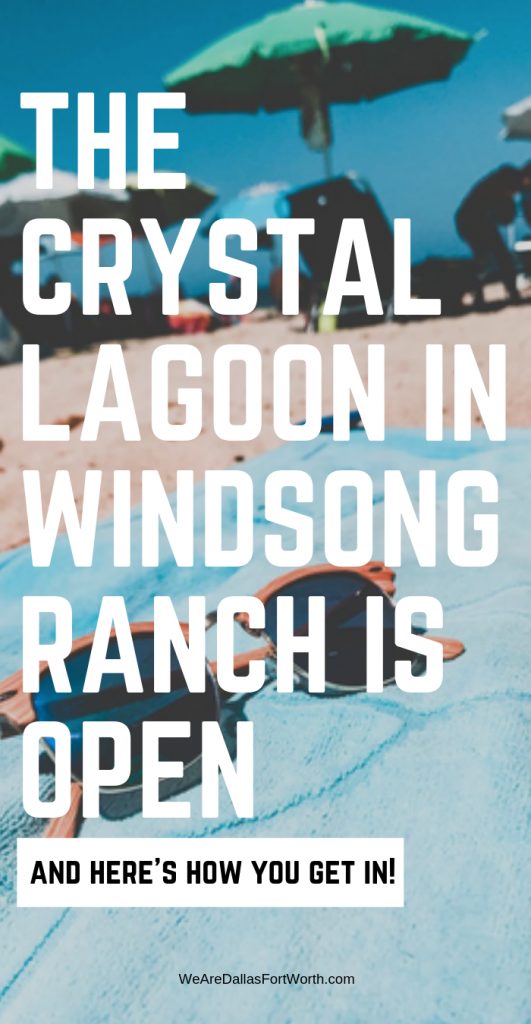 Having a sustainable lagoon at the Windsong Ranch is exciting because you can have sand beaches and diving, sailing, boarding access whenever you see fit. As we mentioned earlier, this place is only open to residents. It's a bit of a shame that tourists are unable to check it out, but Crystal Lagoon is planning more projects that will bring in access to anyone interested. Which is great, because every little detail matters with these projects and it brings in a great experience and quality.
It's safe to say that the Crystal Lagoon project at the Windsong Ranch is a success and they are expecting it to do very well. Even more so, the builders behind this project have many more on the backburner. Its exciting to see how well-received this lagoon has been in Prosper and it shows the potential that sustainable crystalline lagoons can have in Texas.  Apparently such a lagoon might take around a year or up to 2 years to be built, so we can expect more of these all over the region very soon!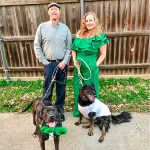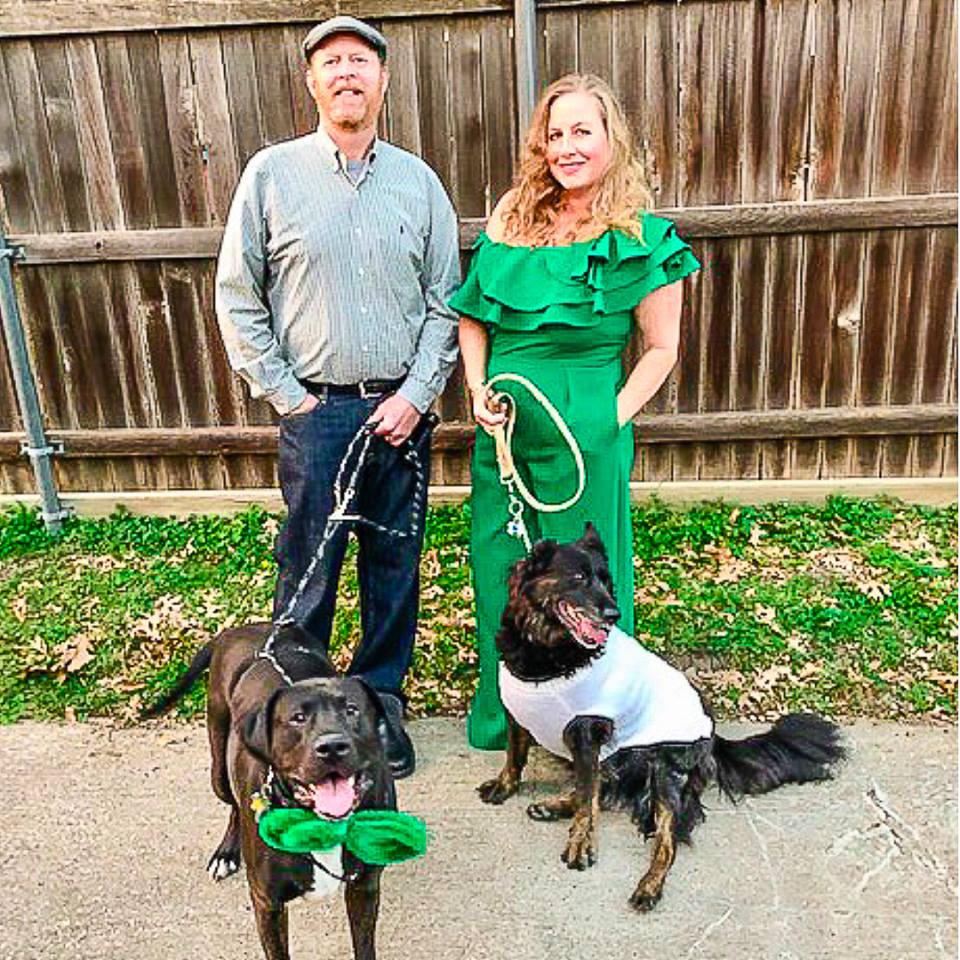 Interested in working with Becca or being featured here on the website, start here
She helps local businesses in DFW and many larger businesses looking to tell a story to the readers of Dallas. Her work entails copywriting, content marketing, blog campaigns, email marketing, social media, coaching and consulting.
This article contains some affiliate links, meaning that if you make a purchase through these links, I may earn a small commission (at no extra cost to you!). Thank you for reading!
Like the water as much as we do, you might like:
You might also like