Disclosure of Material Connection: Some of the links in this post may be "affiliate links." This means if you click on the link and purchase an item, I will receive an affiliate commission. Disclosure in accordance with the Federal Trade Commission's 16 CF.
There are so many great blogs in Texas but Dallas Fort Worth really knows how to do it up right.   These are the best Dallas bloggers and I'm sure this list will continue to grow.
Dallas is known for its fabulous restaurants, shopping, food, sports, family environment, fashion and so much more.
Every website needs to have a blog but some sites are only about the blog. Blogs evolved from online diaries and journals in the mid-90s. At that time, internet users were already running personal web pages where they published regular updates about their personal lives, thoughts, and social commentary.
The term web log was first used during the late 90s, which later became 'weblog', then 'we blog', and finally just 'blog'. Some may remember blogging via blogger.com (and some still do). In 1999, the popular blogging website Blogger.com was launched, which was later acquired by Google in February 2003. And then WordPress launched and released its first version as a blogging platform in May 2003.
Today, WordPress is the world's most popular blogging platform powering over 30% of all websites on the internet.
Also, I would be remiss if I didn't mention a few blogging and writing guides first.
If you are even thinking about blogging, these 2 are perfect for getting started.
The 17 Best Dallas Bloggers 2020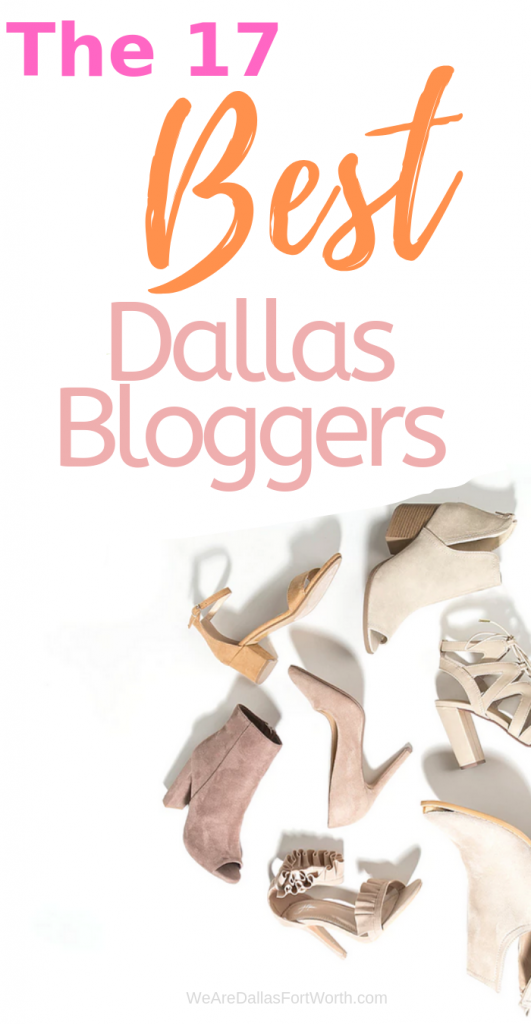 #1 Dallas Blogger: Krystal Schlegel
Krystal Schlegel Davis is a Dallas based influencer sharing tips on style, travel, fitness, home decor and beauty. She shares her passion for abundant travel, running, working out and living a positive life.  Her style is all about  neutrals – you will see her wearing black on black, light beige, white on white, grays and a few combinations thereof.  She has a classic style and pulls it off beautifully.
She lives in the epicenter of Dallas and from the looks of Instagram, she truly is living her best life.  Shw shows off her home style, her personal style, a few Dallas spots along with some great travel destinations.
Find her site and blog here.
#2 Dallas Blogger: Candy's Dirt
CandysDirt.com is an award-winning site for the truly real-estate obsessed in Dallas and North Texas.This is the place to get the dirt on the hot real estate markets in Dallas, Highland Park, Plano, Colleyville, Southlake and more.
The National Association of Real Estate Editors named CandysDirt.com the BEST Real Estate Blog in the country in June, 2013 and AGAIN in June, 2015 , 2016 , 2017 and 2018!
Candy Evans is the woman behind CandysDirt.com offers readers insider intel on gorgeous Dallas homes, celebrity real estate, neighborhood profiles, what's hot, sales insight, Realtor profiles, new developments, builder talk, real estate news and consumer Q&A's.  Candy showcases amazing listings on her blog and what makes her stand out is that she is a journalist, her perspective is to write a good article, not sell a home. I love this blog just so I can go and peruse the juicy and luxurious real estate on the mrket near me.
See everything on the site by heading over here
#3 Dallas Blogger: Audrey Madison Stowe
Audrey is a Dallasite that landed in Lubbock for college. She started her blog to share my ideas and obsessions; find anything from fashion tips, beauty secrets, and even my daily lifestyle. Follow along for deals and steals, my wedding planning, my active workouts and meal plans, and my favorite beauty finds. AMS is a relatable lifestyle that aims to reach the everyday girl.
#4 Dallas Blogger: Thrill of the Chases
Alice is the blogger behind Thrill of the Chases and is also a  mom to 4, a wife, and the primary narrator of our story here. In Jan 2017, we added a new little girl into our family too (#OneTinyHuman). We believe in the power of collective storytelling so from time to time, you'll get to read stories or watch videos written or produced from Randall or one of the children. They love to contribute and it's fun to let everyone share their own perspective.
Find the site and blog here
#5 Dallas Blogger: Dani Austin
Dani Austin is an online personality and influencer popularized through Instagram and YouTube.
I recently listened to her speak at Dallas Startup Week where she shared more of her journey, the ups, downs and challenges to running a blog.
Her goal as a creator is simple: transparency and authenticity in all content. In a world full of constant pressure and unattainable standards, Dani set out on a mission to be real on the internet. Dani has collaborated with some of the top Fortune 100 brands including being a long-term creator for Olay, Southwest Airlines, eBay, Nordstrom, Downy and more. In addition, she has been featured in Southern Living and Seventeen, as well as many online news and fashion outlets.
Her focus began in the beauty space but has transitioned to lifestyle over the past couple of years. Her and her husband are now heavily invested in their lifestyle content and launching new businesses together. Currently they are focused on building The Sassy Club which is a social network that allows females to live an empowered life, while you connect with other women online and offline across the U.S., and find confidence through the Lord. The Sassy Club is currently launched in 52 cities across the U.S. and continuing to expand.
Find more here
#6 Dallas Blogger: Style of Sam
Sam is the Chief Glam Officer and voice behind the Fort Worth-based personal style and beauty blog, Style of Sam.
She has made this blogger list but she is actually a pharmacist. Yep, this gal has beauty and brains. 
To sum it up, she is a pharmacist, wife, and mom and lover of all the fashion things. Encouraged by her friends, the blog was started to find the happy life prescription during the longer than expected journey to start a family and has evolved to a creative space where she shares her message of empowering women to find their inner glam with"lazy girl" tips (since she is a busy momma with a limited amount of time), her love of vintage style, designer bags, and clean beauty.
#7 Dallas Blogger: Tanglewood Moms
This is a Fort Worth family-friendly magazine by Tanglewood moms and their writing community.
You can follow them here
#8 Dallas Blogger: Brighton the Day
Brighton runs the perfectly named, Brighton The Day blog which is primarily a fashion blog.
However, beyond fashion, this blog has a lot more depth to it by sharing her personal growth tips and her insight to the Bible. She loves sharing motivating and inspiring blog posts to help us all be our best selves while looking cute.
Brighton is originally from Baton Rouge, LA, but currently lives in Dallas, TX. She attended the University of Texas where she was a cheerleader for the longhorns and studied in the Business Honors Program.
Loving her site over here
#9 Dallas Blogger: Hustle Mom Repeat
Dawn Monroe runs Hustle Mom Repeat and as you can probably guess, she's all about the family friendly lifestyle.  You will find DFW events, lifestyle, she hosts giveaways, chats food, Disney and all the activities.
The blog started as a way to show others how to be more frugal.  Dawn and her husband had moved to Texas from Louisiana, when her husband lost his job they had to get very creative with their budget. She then created the Frugal Mom in 2008 which transitioned over to Hustle Mom Repeat.
#10 Dallas Blogger: Julie Measures
Hi there! I'm Julie. And this is my blog Julie Measures. When it comes to measuring life, I life to measure in dozens of cookies baked, skeins of yarn knit, or miles traveled. At Julie Measures you will find food, crafts, travel, and fun. I always want the projects and experiences I share to feel like something you can accomplish.
My favorite recipes are ones that are short on ingredients but big on taste. I know that knitting or crocheting might feel intimidating at first, but as a self-taught crafter I know you can do it! I'll show you step by step how to create your own projects and soon you'll be acquiring your own yarn stash.
Follow Julie and learn more about her crafting and projects over here
#11 Dallas Blogger: Molly on the Move Blog
Molly on the Move is all about loving yourself and encouraging you to find the joy in life every day. Here you'll find foodie spots, travel destinations, workout inspiration, running advice, well-being posts and much more! I started Molly on the Move as a way to share with all of you what makes me smile in this busy, chaotic life and hope to spread some of that to my audience.
Find her site here
#12 Dallas Blogger: ToyQueen
Keri Wilmot from ToyQueen.com is an occupational therapist, toy expert, Dallas blogger and parent, who shares popular toy reviews, tips and toy unboxings.

Keri is a full-time pediatric occupational therapist. With more than 18 years of clinical experience, professionally Keri specializes in working with infants, young children and their families by promoting developmental milestones in clients' homes, in the public school system and in the community.

Over time it was clear that Keri had developed a talent for finding developmental toys that promoted a child's educational skills, in fun, natural and playful ways. So Keri, along with her husband Derek, a photographer and multimedia specialist, decided it was time to put both of their talents together to create a resource for all parents, and ToyQueen.com was developed.

ToyQueen.com and its various social media channels (YouTube, Twitter, Facebook, and Instagram) provide content that is created by a mother with a professional background in child development. This online resource reviews toys, games, attractions, events, movies, experiences and baby products for their developmental qualities.

The goal is to help all parents and caregivers learn practical ways to play with their children everyday through unique products and experiences.

Current expert roles include contributing to The Genius of Play and Understood.org.

For The Genius of Play, Keri's knowledge as a play expert and occupational therapist is utilized to share information with readers through articles, Facebook Live events and speaking engagements. Keri will represent The Genius of Play as a speaker at the  National Association for the Education of Young Children (NAEYC) Professional Learning Institute in Austin, TX in June 2018.

Understood.org is a premier online resource that provides information and support to the parents and caregivers of children ages 3-20 who struggle with learning and attention. Since 2015, at Understood.org, Keri participates in scheduled events such as live Facebook chats, Twitter chats, live video chats and webinars.

Keri has been featured as a freelance contributing writer in various toy, parenting and juvenile product blogs and resources including Common Sense Media, Understood.org, Time to Play Magazine and the Juvenile Products Manufacturer's Association.

(source ToyQueen.com)
Find more on her site here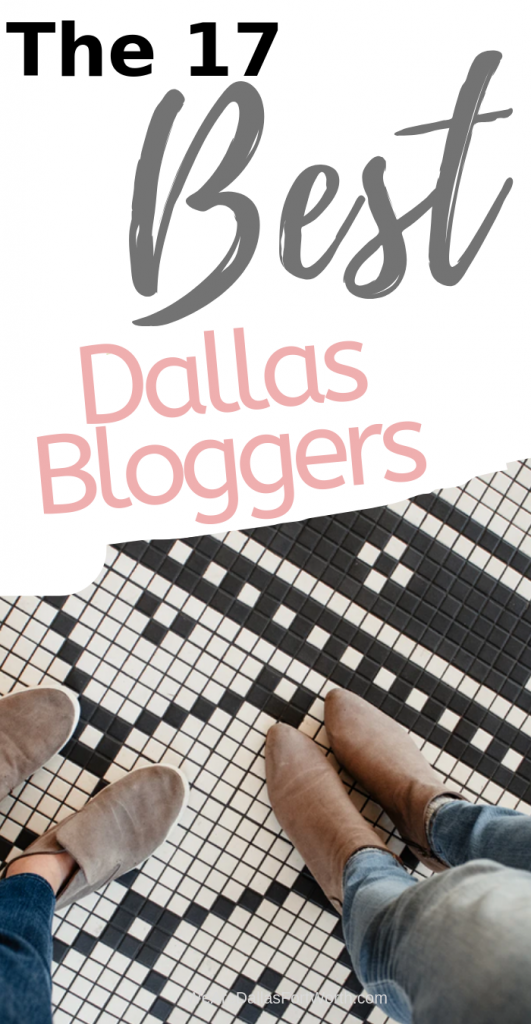 #13 Dallas Blogger: The Nerd's Wife
Arena is the wife of a Nerd and mom of a toddler who loves his Star Wars blankie a little too much. She shares parenting adventures, yummy recipes, and great photography on this Dallas mom blog.
Find more on this site here
#14 Dallas Blogger: Blogging the Boys
If you want to follow the Dallas Cowboys' football team more closely, this is the blog to watch.
Find more on this site here
#15 Dallas Blogger: Oh So Cynthia
Oh So Cynthia is a lifestyle blog about Dallas and what makes it a fabulous place to live. From food to fashion, reality TV to movie premiers, cultural events to celebrity sightings, this city is happening and you'll find Cynthia Smoot right in the middle of all the action!
Cynthia Smoot is a Marketing Strategist, Publicist, Southern Belle and Blogger. She is a Mom (but not a Mommy Blogger) who's socially savvy, fashionably connected and seeking to inspire. If you are looking for an influencer to help create buzz for your brand in Dallas, you have come to the right place.
You've probably seen her on Bravo TV's the Real Housewives of Dallas.
See more over here
#16 Dallas Blogger: Modern Mom Life
Through blogging and connecting with other modern moms, mom blogger Michelle Hancock found that raising tiny humans doesn't have to be so stressful and lonely. She wanted to share the journey of motherhood with her readers.
Michelle created this blog to build a community of moms who don't want to do parenting alone.
Discover more of this blog here
#17 Dallas Blogger: One Small Blonde
The blonde behind this blog is a 30 year old young professional, food lover, fashion fanatic, and blonde. One Small Blonde is a fashion + lifestyle blog created to influence young women to feel confident with their own personal style while giving them style ideas and tips. Her style is simple, sophisticated, and chic.
See more of this blonde over here
#18 Dallas Blogger: Venus Trapped in Mars
Sarah Webb is a sports nut and the fun personality behind this blog.  She will tell you where to eat, drink, shop and travel within Dallas and beyond.
See more here
#19 Dallas Blogger: A Lo Profile
Lauren developed this lifestyle blog as a creative outlet and as a place to share her interests. She has an interesting day job conducting psychological testing for children with special needs including ADHD, Autism, and Emotional/Behavioral Disorders.
See more of her here
Hope this info helps on your search of locating the best pediatricians in Dallas and a family doctor that will serve you and your children to keep them happy and healthy.
Want to start you own blog?
It takes hard work and a commitment to consistency but its totally possible with a little bit of guidance. Try this ⬇️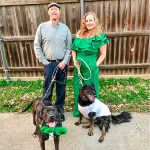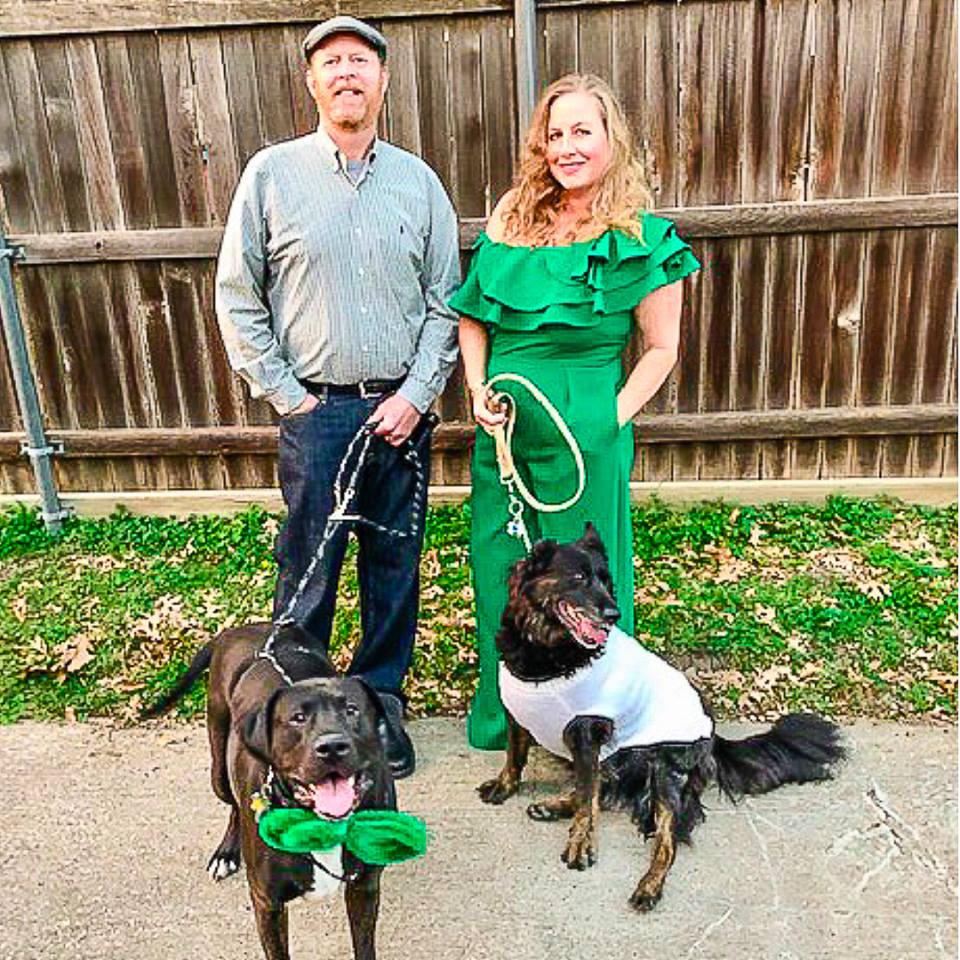 Interested in working with Becca or being featured here on the website, start here
She helps local businesses in DFW and many larger businesses looking to tell a story to the readers of Dallas. Her work entails copywriting, content marketing, blog campaigns, email marketing, social media, coaching and consulting.
This article contains some affiliate links, meaning that if you make a purchase through these links, I may earn a small commission (at no extra cost to you!). Thank you for reading!
You might also like
If you like podcasts, here are a few of my episodes from the We Are Dallas Fort Worth podcast