Disclosure of Material Connection: Some of the links in this post may be "affiliate links." This means if you click on the link and purchase an item, I will receive an affiliate commission. Disclosure in accordance with the Federal Trade Commission's 16 CF.
I have lived on and off in Plano for many years. Plano has definitely made its way onto the map, meaning that we no longer have to say we are from Dallas with a general nod to the area but rather we can specifically say that we are from Plano. Plano has grown so much and others outside of Plano either have family here or have traveled here for business.  And when I travel outside of the state many people ask me, is Plano Texas a good place to live?
With a population of 286,143 people and 56 constituent neighborhoods, Plano is the ninth largest community in Texas.
Is Plano Texas a good place to live in 2020?
Texas is the second largest state in the United States by both population and areas wise, and those who are willing to move in Texas might love the experience. So, if you're thinking of living in Texas, then here are 13 facts of living in Plano Texas and the pros and cons to review, before you move to make your plan.
List of the Pros of living in Texas
The state of Texas offers you a lot of unique things depending upon your needs and your wants, but let's talk about the pros of living in Texas, specifically Plano Texas,  to give you insight into what benefits you're going to have when you finally reach there.
 1. Favorable Weather for Everyone
Every state has its own breed of fascinating weather, and you're going to find Texas weather an absolute gem for those who love spending your days outdoors going on picnics, adventures to the lake, local parks, barbecues with friends and all of the sporting events and activities that are offered here. There will be small pockets of extremely hot weather and the occasional bit of snow. But the majority of the year is pretty decent.
Just keep in mind that August will pass and it is afterall a dry heat 😂
2. Suburban and Urban Areas for Living
It is true that Plano is one of the fastest growing cities in Texas.
And because of this, there are many living options.  Brian and I live on the far northeast corner of Plano, right where it backs into the city of Parker and Murphy . . . and Richardson too.  We live in the suburbs but live next to large estate ranch homes and Oak Point nature preserve, which provides us a very peaceful area to enjoy the parks and work from home in peace.
If you were to live in Central or North Plano, it would be very suburban and the lot sizes are generally smaller.
And on the far west side, there is a mix of suburban and closer to the tollway you'll find many apartments.  Many of the apartments are in a more urban setting such as the Shops at Legacy or Legacy West.

3. More Employment Opportunities
If we go to a report of 2018, then Texas State has produced over 240,000 new jobs, and it is considered as a great achievement according to Dallas Morning News. An estimate shows that, in 2019, these numbers are going to hit 300,000 to make sure nobody is jobless. Plano has many larger employers including: Intuit, Bank of America, Ericsson, McAfee, Frito-Lay, Pizza Hut, U.S., NTT DATA (formerly Dell Services), Hewlett Packard Enterprise, PepsiCo, FedEx Office aToyota Motor North America, Liberty Mutual Insurance, JPMorgan Chase and many more.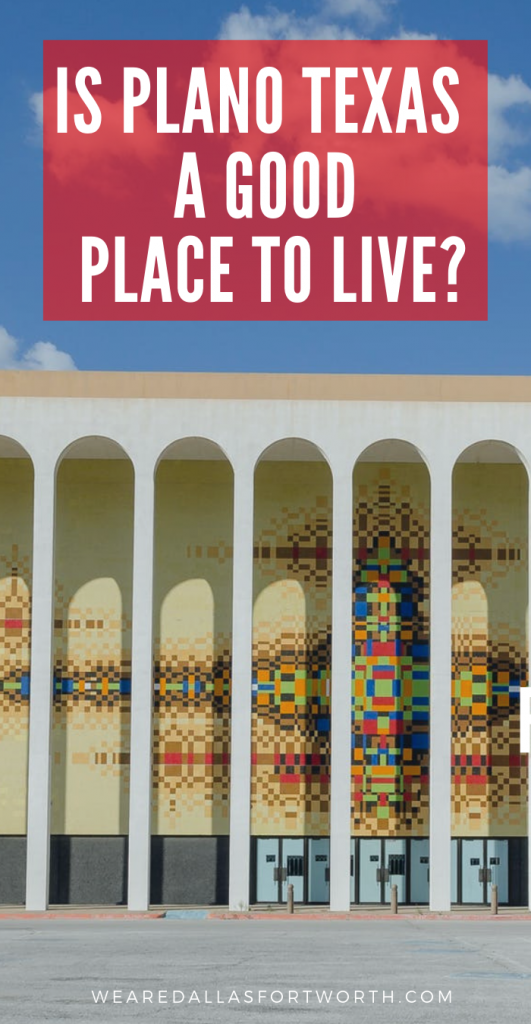 4. An Awesome Education System
Students can enroll in blue ribbon public schools, community colleges such as Collin College aka Collin County Community College as well as private schools.  The literacy rate in Texas is 97%, which shows that people are interested in learning new things and have faith on Education is the best investment. 56.66% of the adults in Plano have earned a 4-year college degree, masters degree, MD, law degree, or even PhD.
5. Better Tax and Taxation policies
Texas has no personal or corporate income tax. The City allows for a homestead exemption on its residential property taxes, enabling its citizens to have the lowest tax rate among other DFW area cities.
Many new residents have stated they have saved a lot of their money when moving to Texas because of their policies.
6. A Choice of Hospitals
Hospitals are important in any area to be able to help in case of a health issue. You will be able to choose from Plano Medical Center, Plano Presby or many other urgent care facilities.
7. Best Transportation System
If you live in Plano then you'll have access to DART, both the buses and light rail system.  The DART Red line ends at Parker Road (near Central Expressway) and is the gateway into Downtown Dallas, Richardson and many more cities due to the extensive rail line.  I only wish that the red line continued north to Allen and McKinney.
In addition, Dallas is a great hub for accessing the rest of the world with DFW airport and Dallas Love field within 30 – 45 minutes of Plano.
Finally, Plano has been masterfully urban planned.  Spend any time in Florida (speaking from experience) and you will gain a massive significance for the attention to urban plannin in this town.
8.  A Variety of Housing Options
Plano has options that range from apartments to townhouses, small single family homes and huge mansions.  There is something for everyone here.
9. Family-Oriented Atmosphere Everywhere
Texas is the place for families. And Plano has extra attention on families as well. Plano has provided a huge emphasis on parks and recreation creating places for families to gather together such as Go Ape in Oak Point Nature Preserve, Jack Carter pool (its so much more, its a mini water park), Tom Muehlenbeck rec center and outdoor pool, festivals, Haggard Park and more than I can list here.
10. Volunteerism is strong
Listen to this podcast with Corina Sadler from the City of Plano on the way volunteerism support sour city and makes it an even better place to live. 
And Corina came on the LIVE show to tell us even more about the City of Plano opportunities.
11. A supportive environment for the aging community
Aging in Plano is very beneficial – there is so much support as seen here. Additionally, there is a service for seniors to be able to request support around their home if unable to do it themselves.
❌ Now it's time to move to the Cons of Living in Texas, so let's move to the cons section.
List of the Cons of Living in Plano Texas
Every single place has pros and cons, and there's no place on the world, which only has cons or only has pros. So, living in Plano Texas pros and cons are the must thing to discuss, let's get started.
1.  Travel is challenging
Texas is a populated state, and traveling inside the state might be a challenging thing for you because of the traffic and long distances as well. And as Texas grows, Dallas grows and Plano grows. The traffic within Plano is becoming increasingly worse by the week.  I believe that the City is working to alleviate this.  Also, as Plano makes the move to bring in thousands of apartment dwellers and will continue to do so in Central Plano with the new Collin Creek development (where the old Collin Creek Mall sits), I will be curious to see how adding thousands of new residents to the city center will affect travel.
I have to say that I am extremely happy that both my husband and I work from home and do not have to venture out Monday thru Friday.
2. Crime Rate in Texas is a bit high
If we compare the Texas crime rate with other states of the United States, then the figures show us that the crime rate of Texas is a bit high. The crime rate is increasing day by day, but the federal government is working on reducing the crime rate by increasing the number of Police. In Plano, during the 80's and 90's drugs in Plano public schools unfortunately caused many deaths to the point of making national news.  If we look at the reports, Plano has a score of 35 with 100 being the best score. See more of how Plano fares over here
3. Ego issues in Texas residents
When you travel to Texas, you're going to witness most of the people saying; there's no better place of living on this planet than Texas. Texans might not always be right because nobody in the world can be right always, but they think they area proud people 😀 And it also depends on where you lived prior moving to Plano.  Moving from South Florida to Plano, we found the people to be extremely friendly.  But after living in laid back California and moving back to Plano, it seemed a little less friendly.  I think it truly depends on your perspective and relative to your environment.
4. Violent Storms throughout Summer and Spring
Yes, the Spring brings massive thunderstorms and the potential of tornadoes. Thankfully, the City of Plano had provided an amazing communication system to help keep citizens informed.
5. Home Prices are on the rise
Once it was considered an affordable place to move a family, housing prices have dramatically increased.  In all fairness, they have increased in all of the cities and towns surrounding Dallas.
Is Plano Texas a good place to live?
There are more advantages than disadvantages of living in Plano Texas, as mentioned above.  I'm back in Plano and enjoying all the benefits.
Do I miss the beach? Terribly so.  Do I miss living paycheck to paycheck while living on the beach and eating ramen noodle soup?  Not at all.
Plano has been a huge financial benefit to myself and family AND they keep packing in all of the extras.
So what are you waiting for? Pack your bags, ready your family, book a flight, and move to Plano Texas and join the rest of us. 🙋
One more thing . . . come join the Facebook convo.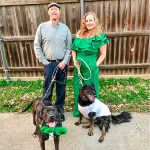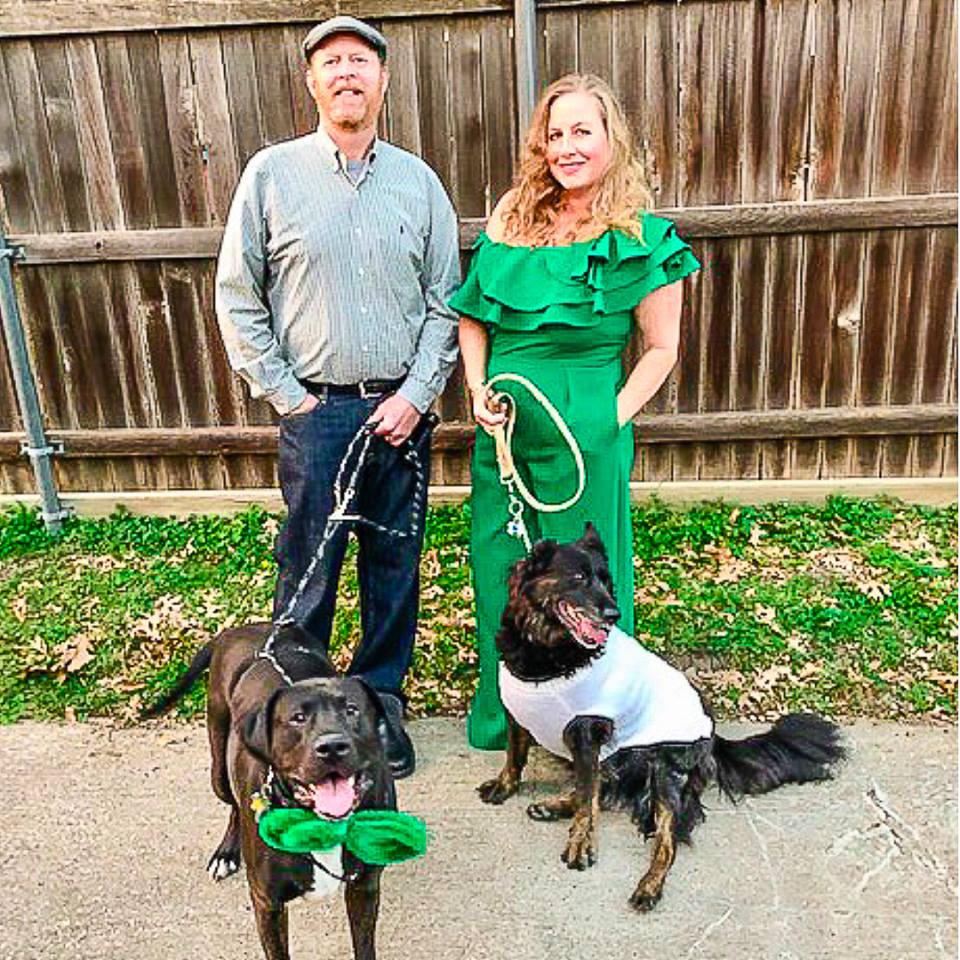 Interested in working with the We Are DFW team start here
They help local businesses in DFW and many larger businesses looking to tell a story to the readers of Dallas. Her work entails copywriting, content marketing, blog campaigns, email marketing, social media, coaching and consulting.
Catch some of our podcast episodes here: