Disclosure of Material Connection: Some of the links in this post may be "affiliate links." This means if you click on the link and purchase an item, I will receive an affiliate commission. Disclosure in accordance with the Federal Trade Commission's 16 CF.
I think I found the best hair stylist in Frisco (ok, maybe all of Dallas).
But first, let me tell you how busy my calendar has been ➡️ 6:00am – 9:00pm 6 days per week.
Its not always like that but just like everyone else, I believe we all go through different seasons.
When I had a Saturday free, I had to carve out some "me time".  Can anyone else relate? 👀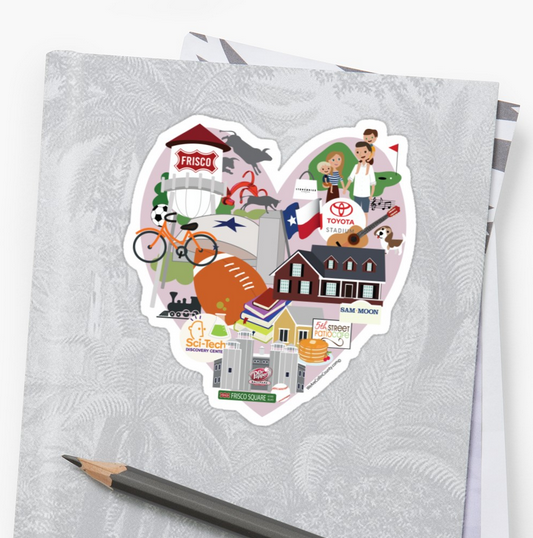 Its strange how busy our lives can become.
For me, I might be sitting around eating popcorn laughing out loud to Chrisley Knows Best with not really much on my calendar to having suddenly a weekend party that leads to 2, then a week full of events.
I know I'm not alone as we live in a world where couples schedule dates, kids need play dates, and heck even my own dog has to schedule play dates with his bestie.
Things are moving and grooving in DFW and Frisco AND we are moving and grooving along with the pace of the town.
It's fine in short spurts but also important to gift ourselves "me time".
It can be as simple as walking through Central Park in Frisco off of Parkwood, meditating or sipping an iced tea at pretty Little Elm beach.
And I know that sometimes, the moment of silence we need happens in the parking lot outside of Hobby Lobby.
ME TIME isn't something to just be dreamed about. It's not a pie in the sky idea only for the select few that don't have any commitments.
It's real.
It's necessary.
And it's possible.
You could also:
Read a book at the library, do your nails, sip on a Winnie the Pooh at the Nest (yes, its on the menu),  head over to a spa or take an hour to treat your hair to a new cut and style.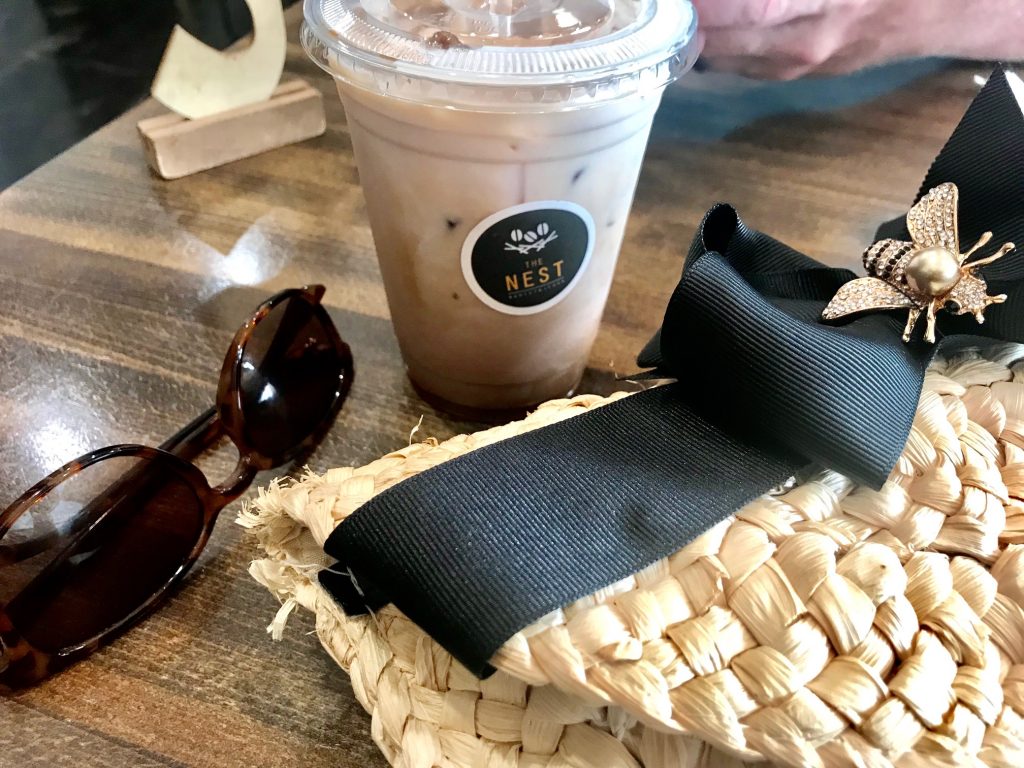 Getting my hair cut is  one of my favorite things to do especially since I have always considered my hair sooooo boring straight and flat.
Letting a real pro take charge, tell me whats to do with my hair and then have me looking my best – is something I ALWAYS look forward to.
Which led me to . . .
Discovering Frisco's best hair stylist, Michell through a friend of mine.
Frisco Hair Stylist
It feels like I have uncovered a treasure in the ❤️ of Frisco.
I'll admit, that I ONLY go to Highland Park to get my hair styled.
But then this gal made my hair look like this ⬇️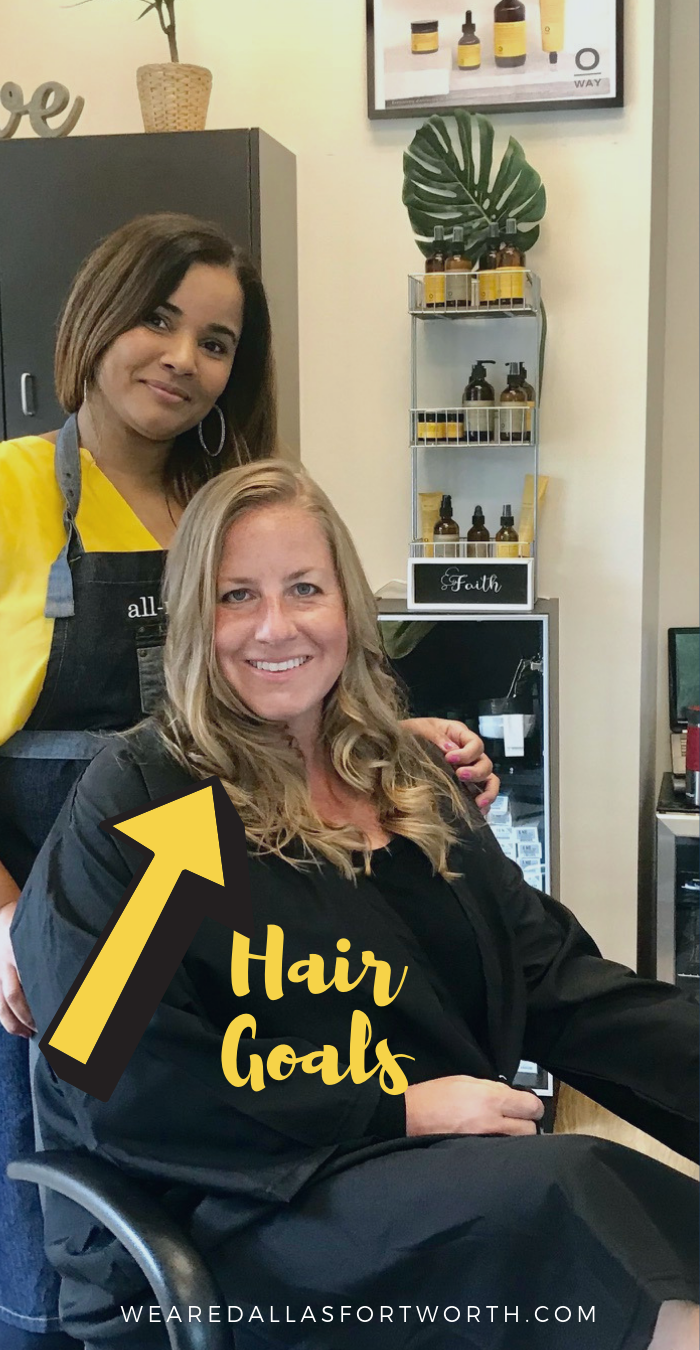 I was stoked!!
So I'll be saying adios to Highland Park, and moving forward, I'm only headed to Frisco.
Michell, my new favorite Frisco hair stylist from M&C Holistic Hair Salon has an extensive education in hair styling, knowledge of products and a thorough understanding of how to work with both thick and thin hair.  Michell even worked at a salon with top stylists and celebrities on the Upper East Side in NYC. 🍎
And to top it all of, she's super nice!
In our time together, she used all organic and holistic products.  Seriously, no need to run your essential oil diffuser at home or light that candle when you will literally become a walking essential oil diffuser.  My hair smells amazing all the time now.
If you have spent anytime in the last year or so trying essential oils, selling oils, using oils or perusing any Pinterest board looking at essential oils, then you will approve of these products.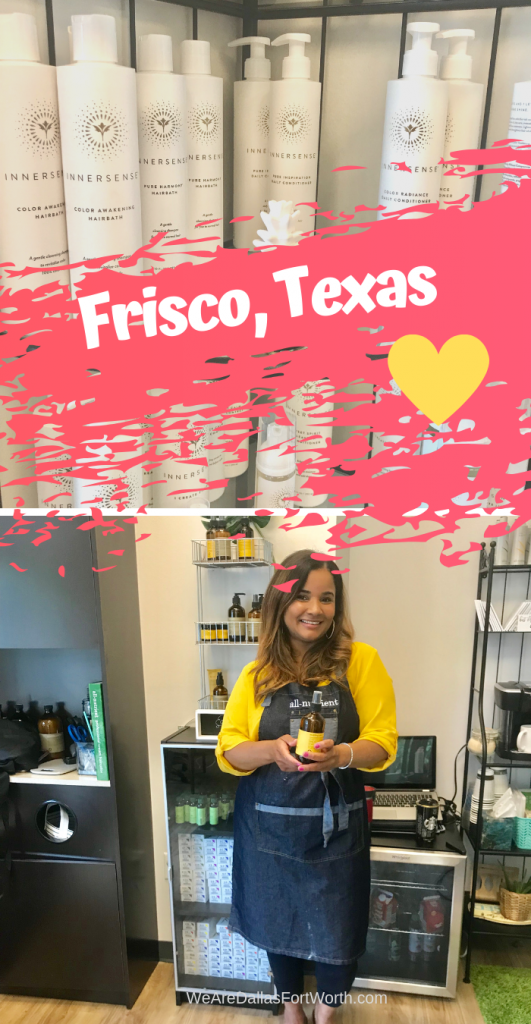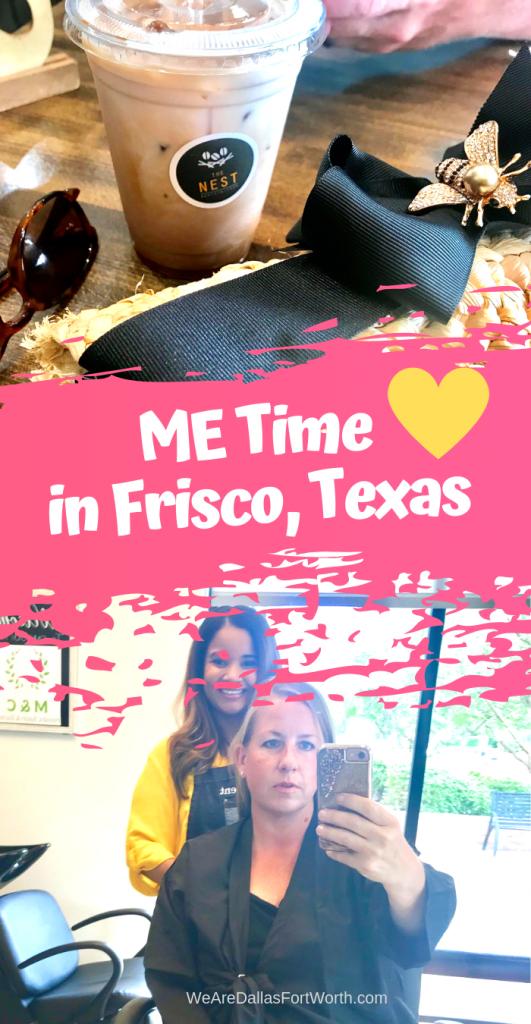 After she styles you, then you'll need to take you and your HAIR out to show the world.
I was so bummed after my style because the only thing left on my to do list was to head to Aldi for some keto-friendly foods.
I would have much rather been hanging out at Legacy West indulging in a cupcake from Sprinkles or trying on something from Rustic Cuff . . or even meeting up with friends at Mash'd to sip on a Cherry Moonshine Margarita.
Nope, the only person that would see my amazing hair would be the cashier at Aldi.  The cashier called me ma'am a few times because my Chase card chip was giving the machine problems when checking out. Hopefully during those extra minutes at the register, every one noticed my hair. 😂 😂
So I need you to all see the me before and the me AFTER.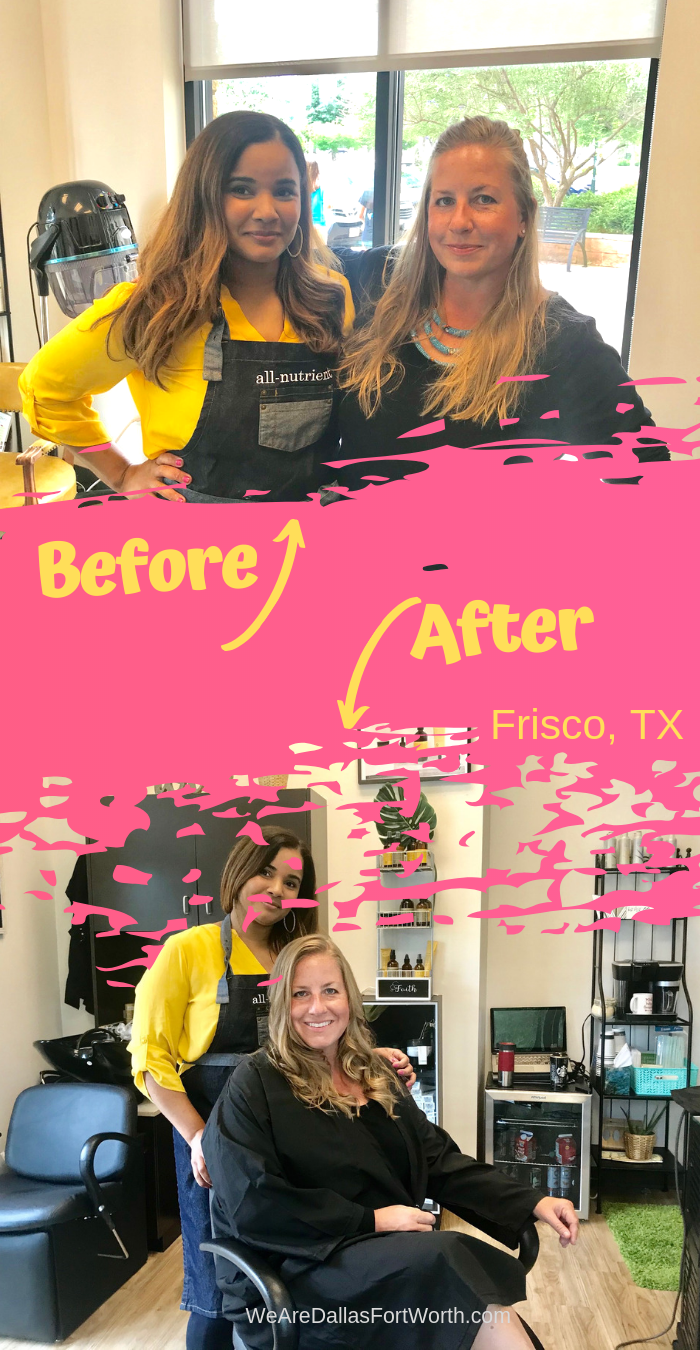 Yay, loved it!
It's so fun to take some ME time (and yes, I even got in some time with a good book and 10 minutes of meditation that day).
Here is how you book Michell⤵️
Grab a coffee at Nest next door then stroll into the Mattison Avenue Suites (she's in a corner spot with lots of windows and lighting. Super happy feeling)
Just book her on her site: McHolisticHairSalon.com
Call her: 469.217.9377
Email her: [email protected]
7777 Warren parkway #200 Suite 102 (inside Mattison Avenue Suites)
And here's how  to win a Shampoo, Cut and Style with Michell⤵️
The winner selected on July 12, 2019 is:

She made me feel alive and confident and . . pretty!  Thank you Michell!!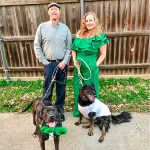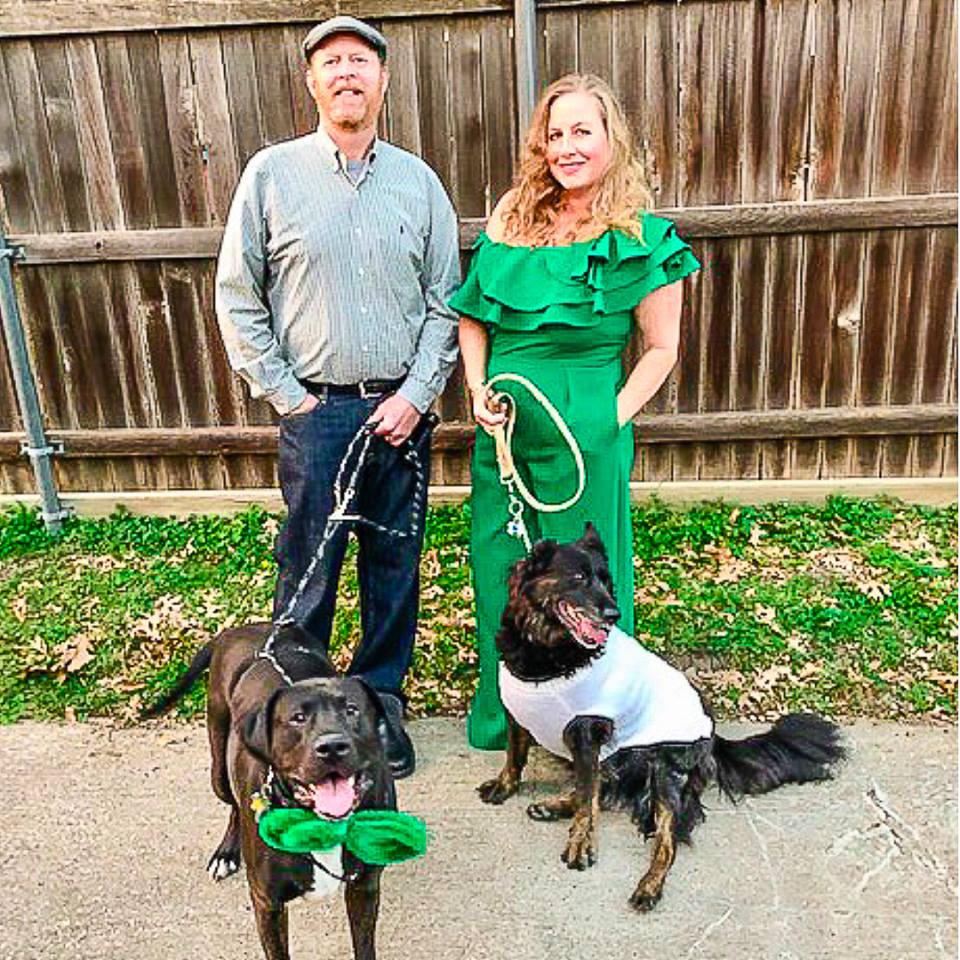 Interested in working with Becca or being featured here on the website, start here
She helps local businesses in DFW and many larger businesses looking to tell a story to the readers of Dallas. Her work entails copywriting, content marketing, blog campaigns, email marketing, social media, coaching and consulting.
Thank you to M&C Holistic Hair Salaon for sponsoring this post, Taking Some ME Time with this Amazing Frisco Hair Stylist . I was paid for the creation of an article to help promote Michell's message and I am proud to spread this small business owner's  mission of helping women in DFW and Frisco Texas with holistic organic products. This is something that I believe would bring value to my local DFW audience.
⭐️You might also like⭐️