Disclosure of Material Connection: Some of the links in this post may be "affiliate links." This means if you click on the link and purchase an item, I will receive an affiliate commission. Disclosure in accordance with the Federal Trade Commission's 16 CF.
If your regular physician is closed and you also know that you are not in need of emergency care via the ER, then an urgent care center is a really good option for you and your family. These facilities might be right for you ➡️ Frisco Texas Urgent Care (such an amazing new option for busy professionals and families).
Just make sure the serious stuff like kidney stones, heart attacks and concussions go straight to the ER. And if it's life threatening, dial 911 please.
Frisco Texas Urgent Care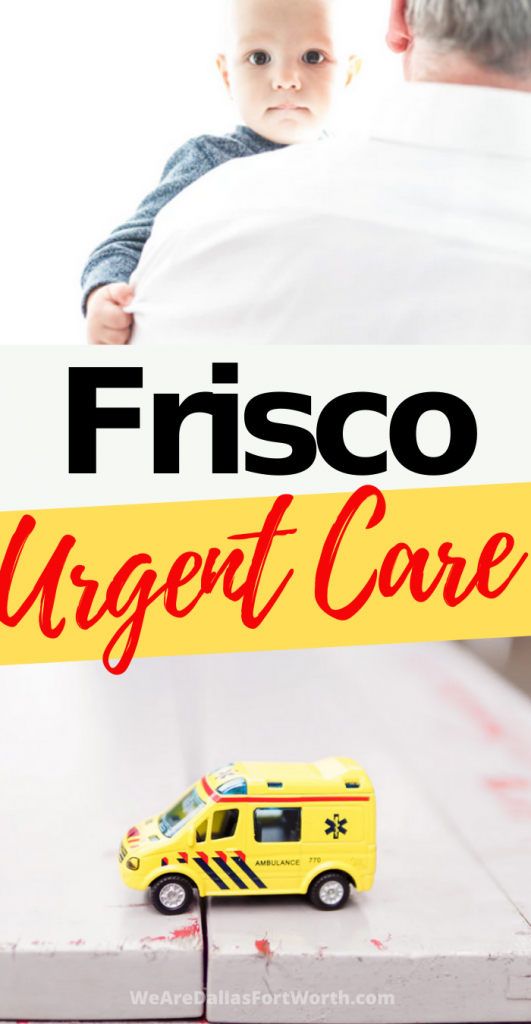 So What Exactly is Urgent Care?
Urgent care is defined as a category of walk-in clinics focused on the delivery of ambulatory care in a dedicated medical facility outside of a traditional emergency department.
Urgent care centers primarily treat injuries or illnesses requiring immediate care, but not serious enough to require an emergency department visit.
I do remember that look for the Urgent Care administrator when I told her I am 99% sure I have a kidney stone.  😳 She told me to get to the ER right away.
You'll want to head over to the urgent care to access support when your primary care physician's offices are closed.
That means you can access an urgent care in Frisco for you or your children for last minute appointments, weekends and nights.
This level of health care was not available when I was a kid so this truly helpful to have these around now. Plus, this accessibility can be so helpful for parents who are in need of medical assistance and do not want to wait.
What are the Frisco Texas Urgent Care options?
2. Legacy ER & Urgent Care
3. Better Faster Urgent Care
4. Legacy ER & Urgent Care
5. Legacy ER & Urgent Care
6. Family Urgent Care PLUS
9. Concentra Urgent Care -Frisco
11. Baylor Scott & White Urgent Care at the STAR
How Do You Choose an Urgent Care Center?
Although it seems like the same urgent care center is popping up on every corner of this metroplex, you'll find that each are a little bit different.
For example, some might offer  to provide access to online checkins and paperwork while others might offer x-ray services on location.
When you choose a Frisco Texas urgent care, you need to take into consideration the type of care you need, you need to discover the services that are offered at that particular location.
If you have time on your side, you'll want to look up their Google reviews and Facebook reviews to see what their patients and customers are saying.
Especially watch out for this. . .
If they are given a poor review, how do they respond.
Remember, not every customer will be happy but its in HOW a business responds that states everything about how their business operates and how the leaders care.
But wait, there's more . . .
Some other factors to consider when when selecting an urgent care center in Frisco ⤵️

Determine whether or not they accept your insurance (sometimes I found the cash price to be pretty low and an easier way to get in and get out without fussing with insurance. Plus, it can be paid with an HSA card).
See if their hours of operation work for your schedule.
Find out which location is most convenient for you and your family.
Are you able to book online.
Ask if they perform the specific treatment, test or service you are looking for.
Make sure they will share medical records with your primary care provider.
When Should I to Go to an Emergency Room versus an Urgent Care?
Knowing when to go to an emergency room is important. Urgent care centers are not equipped for certain medical conditions. Here are examples of care that should be received from emergency rooms:
Loss of Consciousness
Labor and birth
Uncontrollable Bleeding
Heart Attack or Chest Pain
Stroke
Urgent care truly helps fill a void in our American health care system.
It offers uninsured patients a choice other than emergency rooms, and it offers extended hours for people who need care on weekends or after five at night. Because isn't that when most issues happen??
Again, knowing the difference . .
Should You Go to the Emergency Room or Urgent Care?
There are a number of medical conditions that are considered emergencies because they can require rapid or advanced treatments (such as surgery) that are only available in a hospital setting.
Symptoms that are best evaluated in an emergency room include:
Chest pain or difficulty breathing
Weakness/numbness on one side
Slurred speech
Fainting/change in mental state
Serious burns
Head or eye injury
Concussion/confusion
Broken bones and dislocated joints
Fever with a rash
Seizures
Severe cuts that may require stitches
Facial lacerations
Severe cold or flu symptoms
Vaginal bleeding with pregnancy
Conclusion
Frisco Texas offers many choices in urgent care for your family.  Find out if its right for you and if they can fill your request for medical care.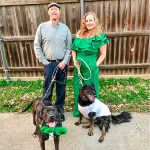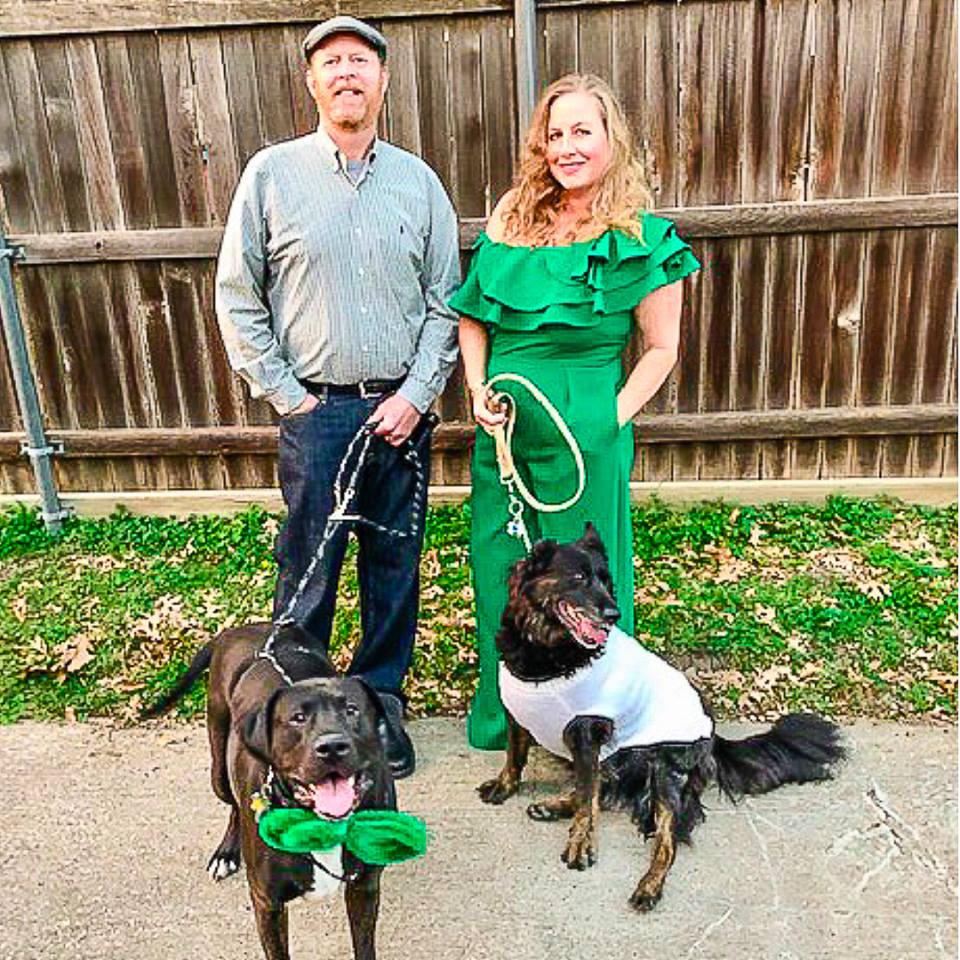 Interested in working with the We Are DFW team or being featured here on the website, start here
They help local businesses in DFW and many larger businesses looking to tell a story to the readers of Dallas. Her work entails copywriting, content marketing, blog campaigns, email marketing, social media, coaching and consulting.
More about Frisco ⤵️
Catch some of our podcast episodes here: