Disclosure of Material Connection: Some of the links in this post may be "affiliate links." This means if you click on the link and purchase an item, I will receive an affiliate commission. Disclosure in accordance with the Federal Trade Commission's 16 CF.
Did you know that you can increase the value of your home significantly with a Frisco Texas Kitchen Remodel?
The kitchen is the 💛 of your home.
It's the place you have coffee prior to heading out to the Frisco Farmer's market. 
And it's where your family gathers before heading out to a game at the Roughriders.
Or perhaps where you and your girlfriends gather for a glass of wine (you need this Frisco wine) and share your tales of the week.
If you're thinking of a full scale remodel then you'll want to tap into these expert resources and expert companies that cover everything from enlarging the kitchen space, installation of cabinets, appliances, backsplashes, floor tiles and everything in between. It's time to come home to a better living space.
Starting a remodel as complex as the kitchen space can be an overwhelming task.
The 10 Commandments of a Frisco Texas Kitchen Remodel
1. If you hire a contractor and/or designer, keep in mind that they will not be the one living with this kitchen
While good help is invaluable, remember that your contractor and designer aren't going to live with this kitchen, you and your family will be here every single day.
Stick to your guns.
2. Know what your DIY limits are
Those folks you see on HGTV?
They do this ALL the time.
You may love Chip and Joanna but are you Chip and Joanna?
3. Keep a file dedicated to all things Remodeling
4. Find the right contractor for your Frisco remodel
Get social proof, pictures, testimonials and everything in writing.
You can ask in Facebook groups, look at Yelp, Angie's List, Amazon and even call former clients.
5. Stick to a budget that works for your lifestyle
6. Try decluttering and organizing in a different way prior to committing to your Frisco Texas kitchen remodel
7. Lean on disposable products
Of course you don't want to make this the norm.
But its okay to eat dinner on throw away plates and in Solo cups to make life as easy as possible.
The kitchen is the heart of the home and without it be functional during your kitchen remodel, its going to add some challenges to your family life.
8. Decide if you are doing this for your life or for resale
9. Design for your kitchen workflow
When my brother remodeled his kitchen, the placed a sliding receptacle on the interior of the kitchen and the exterior.
They also added a microwave at the exterior end cap  – perfect for leading into the kid's game room.
And I love that the silverware and napkin drawer are on the outside island.  Perfect for guests to access what they need with ease.
10. Relax.
Its a kitchen.  Its not life or death.  Go with the flow and enjoy as much of the journey as you can.
Your Frisco Texas Kitchen Remodel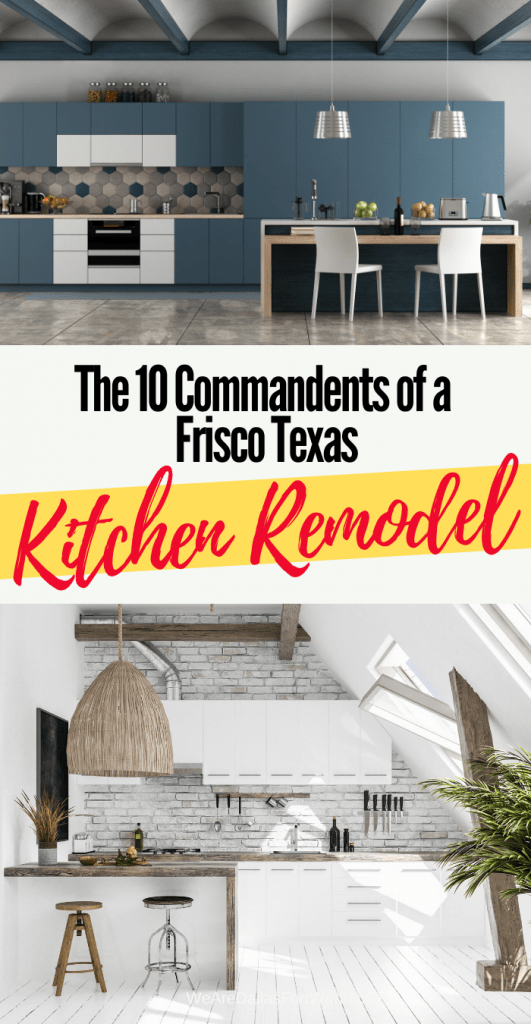 Think you might want to call in an expert for your Frisco Texas kitchen remodel, rather than doing it yourself?
Here are 3 local options ⤵️
DFW Improved
6652 Pinecrest Drive, Suite 100
Plano, TX 75024
Phone: 972.607.4324
Cuttwood Construction
Serving Frisco
972.339.2848
lezlee@cuttwoodconstruction.com
Ramgo Remodeling
2831 Eldorado Parkway, Suite 103-212
Frisco, TX 75033
Email: ramgoremodeling@gmail.com
Pietro Ramelli: 469-583-4238
If you are feeling inspired by Chip and Joanna, then maybe you want to start exploring on your own.
Start with these 5 items to get your wheels turning on your Frisco Texas kitchen remodel:
1.
Kitchen Ideas You Can Use, Updated Edition: The Latest Styles, Appliances, Features and Tips for Renovating Your Kitchen
CHECK LATEST PRICE ON AMAZON.COM
2.
Pop Up Socket Desk Recessed Power Strip
CHECK LATEST PRICE ON AMAZON.COM
Before you start doing any demolition on your kitchen remodel, have fun poking around Amazon, Home Depot or Lowe's to see what neat new stuff is on the market.
You'll find some cool things that will add value to your family life and you might want to make sure these items get included like this automatic pop up for electrical outlets. Fun!!
3.
Monarch Black/Distressed Oak Kitchen Island with Granite Top by Home Styles
CHECK LATEST PRICE ON AMAZON.COM
Final Thoughts on your Frisco Texas Kitchen Remodel
If you and your spouse have decided to participate in a Frisco Texas kitchen remodel, then start with your research, your shopping lists, know your workflow THEN decide if you are going to jump in and do it yourself or hire a contractor.
Good luck!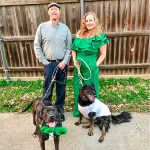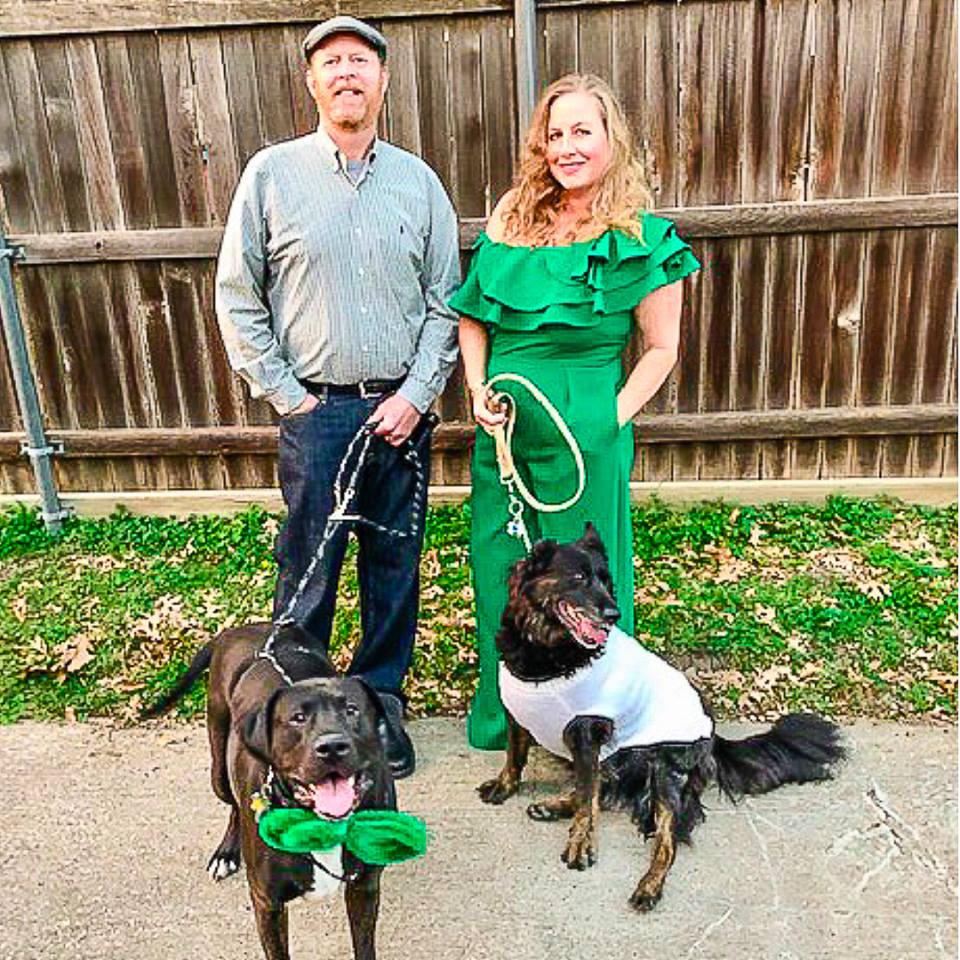 Interested in working with We Are Dallas Fort Worth or being featured here on the website, start here
They help local businesses in DFW and many larger businesses looking to tell a story to the readers of Dallas. Their work entails copywriting, content marketing, blog campaigns, email marketing, social media, coaching and consulting.
You might also like
If you like podcasts, here are a few of my episodes from the We Are Dallas Fort Worth podcast