Tapping into Dallas's Beer Scene offers a massive array of beer. From IPAs to hefeweizens to dark stouts, the city's breweries keep beer flowing like the chutes on the Brazos.
We've got breweries in Denton, Plano, McKinney, Allen, the Design District, Ft Worth, Bedford, Richardson, Wylie,  Oak Cliff, Deep Ellum, Sherman and everywhere in between. Most are hidden in some pretty coll warehouse districts and Brian and I love to explore on our own or after a hiking adventure with the dogs.
3 Kickass Dallas Beer Stops Just Steps from the DART Rail Red Line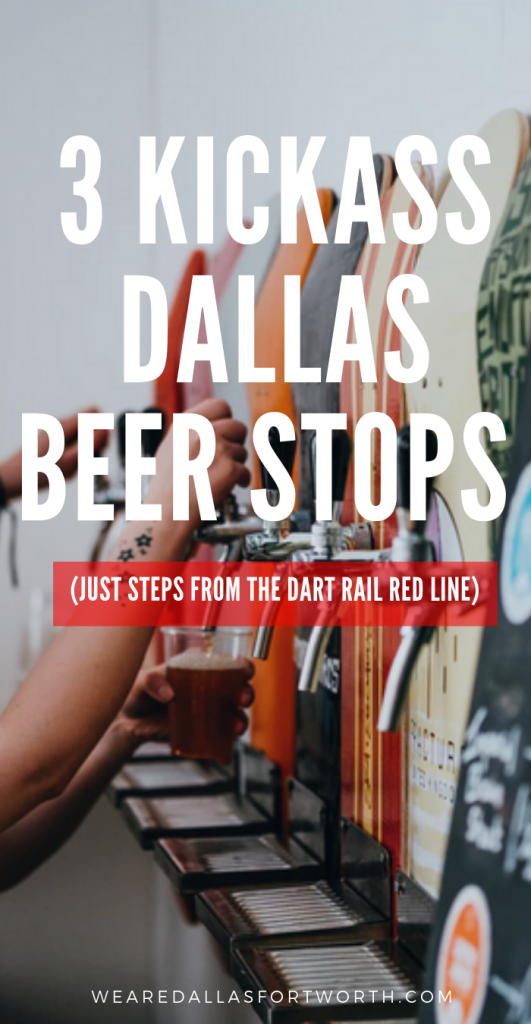 The beer scene features an amazing selection of bars, brewpubs, micro craft breweries, cideries and restaurants.
And it makes for fun mini Saturday road trips heading to Denton, Sherman, Fort Worth and even all the way down to Granbury for a taste of Revolver's Blood & Honey.
But what we really love . . .
Is being able to take Dallas Rail from stop to stop.
And we found these 3 Beer stops right off the Red Line on the Dallas Rail.
Four Bullets Brewery
This one we discovered when passing by on the Red Line.  As our DART light rail whizzed by this Richardson stop, we saw food trucks, picnic benches and happy people sipping beer.  We added this brewery our own return trip and it did not disappoint.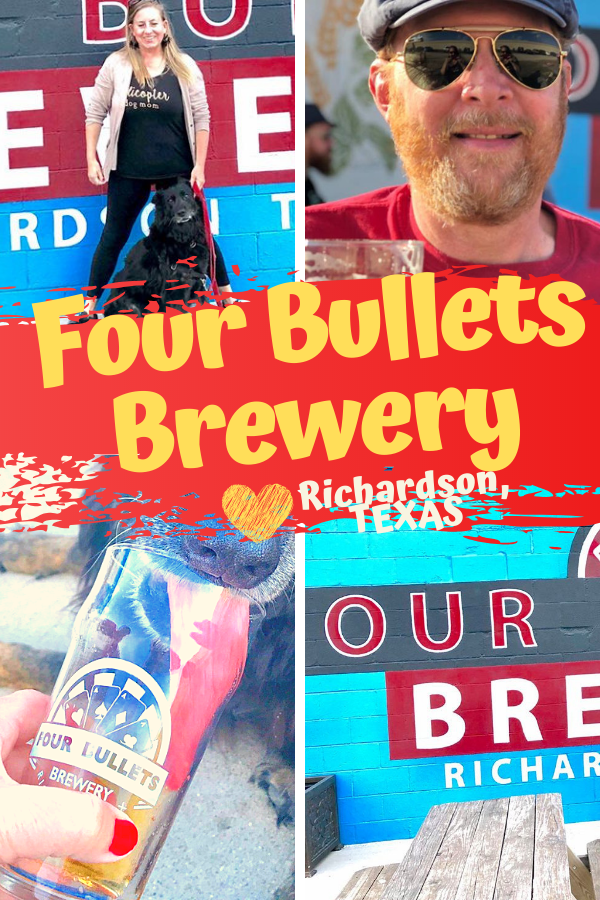 Civil Pour
Jump off at Walnut Hill station and saddle up for sips.
Oak Cliff Brewery
Joel Denton's family has lived in Oak Cliff for four generations, so when he decided to open a brewery, the neighborhood was a natural fit. Since 2015, he's been working to outfit a space in the historic Tyler Station with a 30-barrel brew house and taproom with an additional three-barrel pilot system for experimental onsite releases. You'll want to adventure down South to see this one!