Disclosure of Material Connection: Some of the links in this post may be "affiliate links." This means if you click on the link and purchase an item, I will receive an affiliate commission. Disclosure in accordance with the Federal Trade Commission's 16 CF.
Heading a few hours north into Oklahoma from Dallas has now become one of our favorite getaway trips ever.  We love the Beaver Bend and Hochatown areas and we love the Beavers Bend State Park activities.
Beavers Bend State Park Activities
Beavers Bend State Park is a 1,300 acres Oklahoma state park located in McCurtain County. It is approximately 10.5 miles north of Broken Bow on SH-259A. It was established in 1937 and contains Broken Bow Lake.
The best part?
It feels like worlds away when in reality its just 2 hours and 45 minutes from Plano Texas.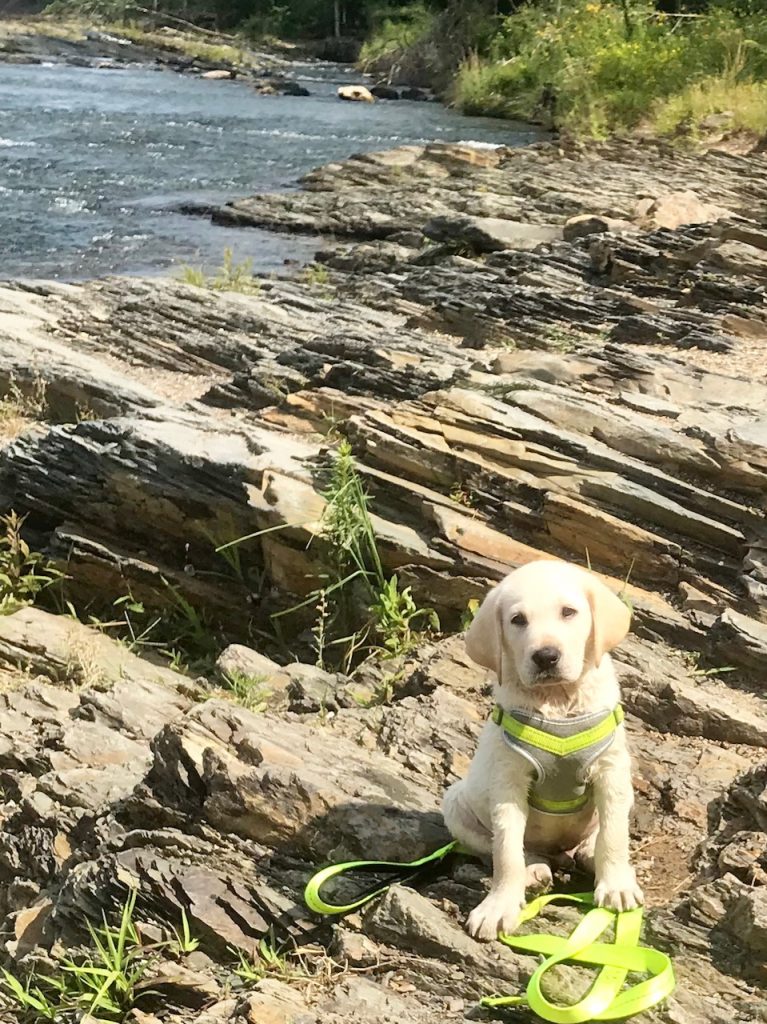 If you are here reading this,
We're glad you're here.
And pretty sure you might like an escape.
Especially where adventure awaits
The stars shine bright.
And the peace is palpable.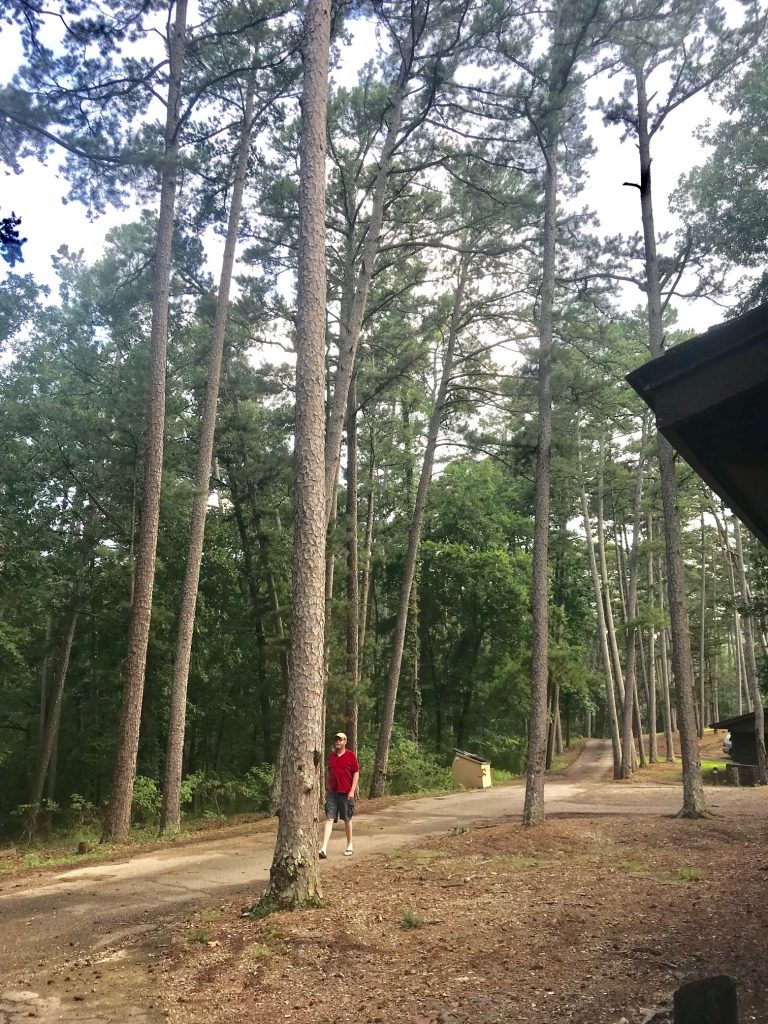 There is nothing that feels more rejuvenating then driving out of Dallas and within 3 hours and being in a cabin surrounded by miles and miles by trees.
Just FYI,
I'm still sorting through our pictures from our last trip.
So its a little messy on this post . . I'll be cleaning it up over the next week.  😀
In the meantime,  if you want to hug a tree . . .
You've got hundreds of thousands to choose from.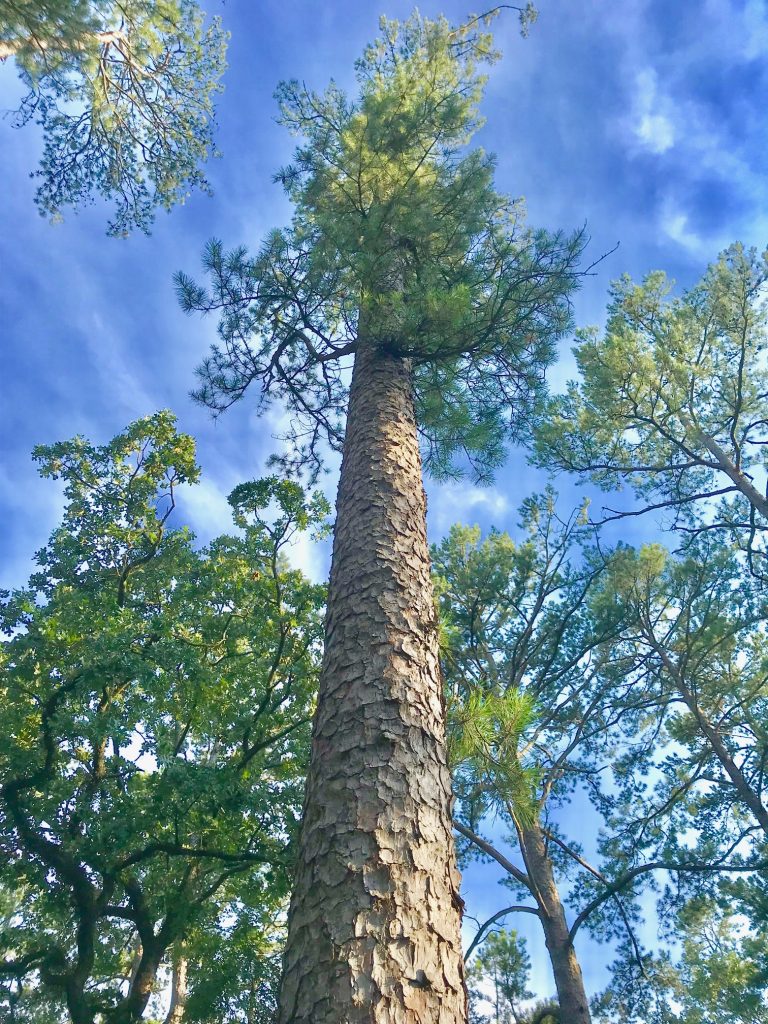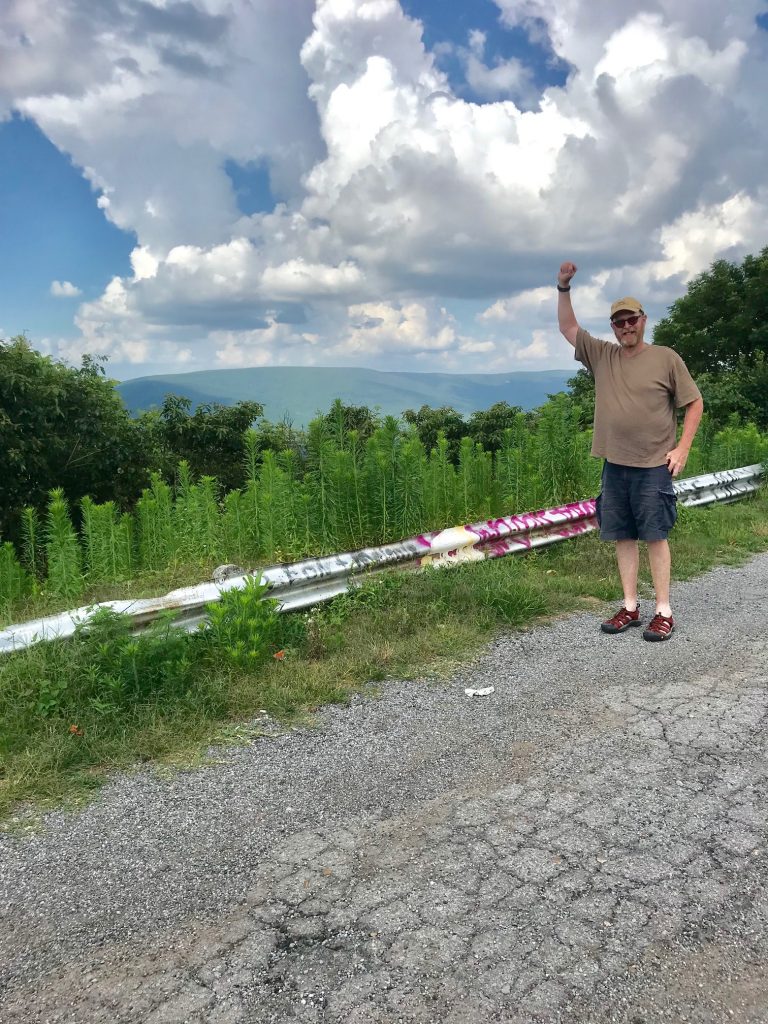 Just outside the Nature Center Office, is this beautiful sculpture.
This is one in a 50 state series of "Trail of Tears" sculptures by Hungarian artist, Peter Toth.

Mr. Peter Wolf Toth came to Oklahoma to sculpt Oklahoma's Indian monuments. Mr. Toth's goal in life was to complete at least one sculpture in each of the fifty states. To date, he has done 67 monuments. All of his monuments are his own concept of the North American Indian and bear many similarities, except for certain characteristics, which pertain to the Indians of that region, such as feathers, headbands, or other decorations. via Visit McCurtain County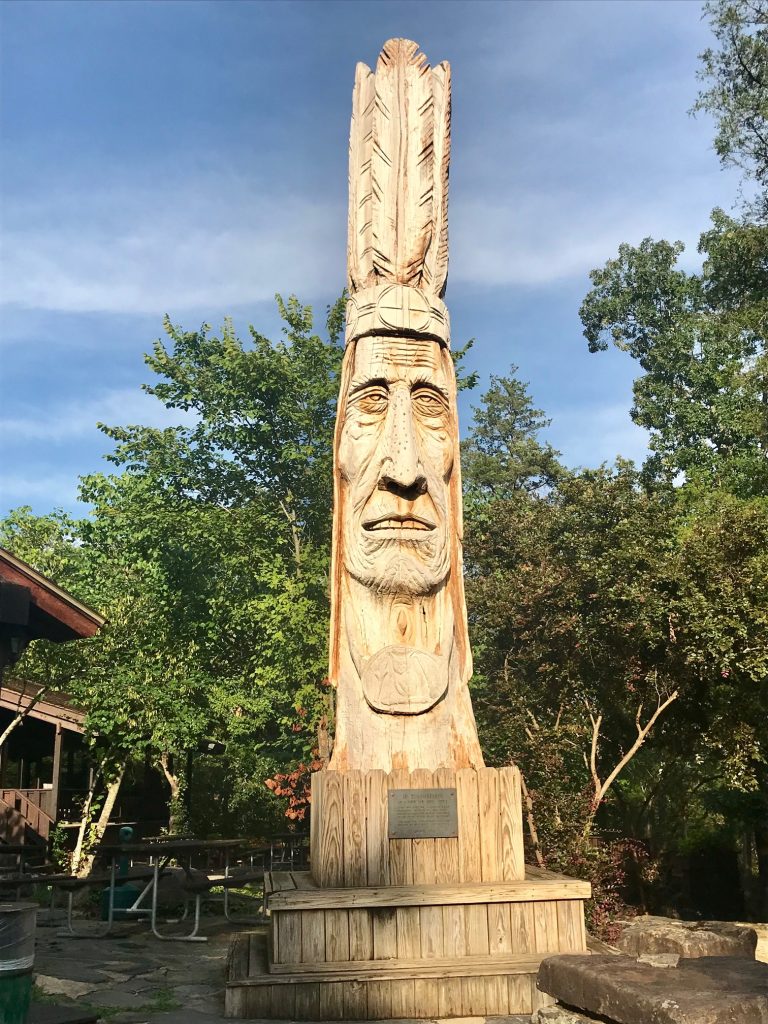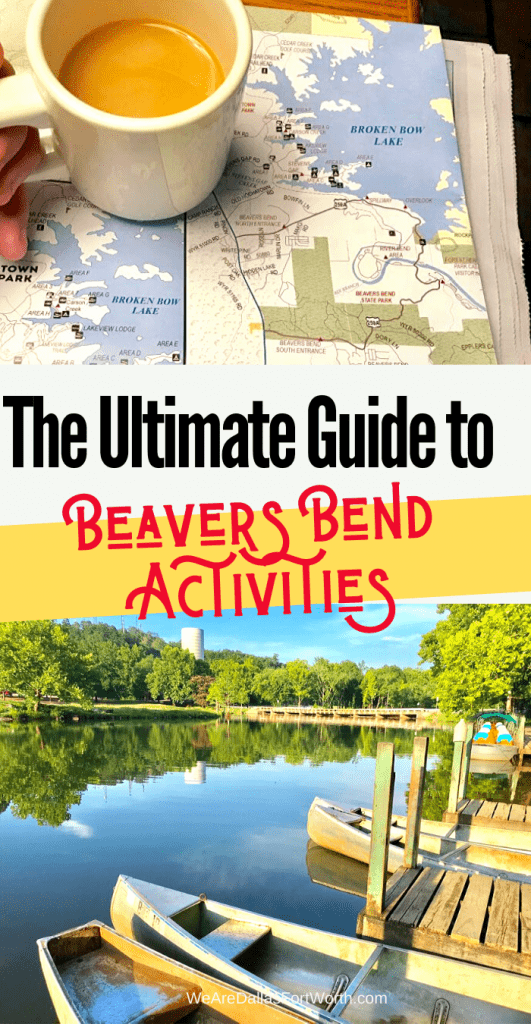 What to do:
Once you arrive to Beavers Bend State Park, the world is your oyster.
It has #AllTheThings
All the outdoor things like ⤵️
H

iking

Biking

Boating

Fishing

Water skiing

Nature center activities

River float trips

Exploring
Creek walking
Bird watching
Attend one of their semi annual festivals
Stay in a cabin
Outdoor grilling

Canoeing

Horseback riding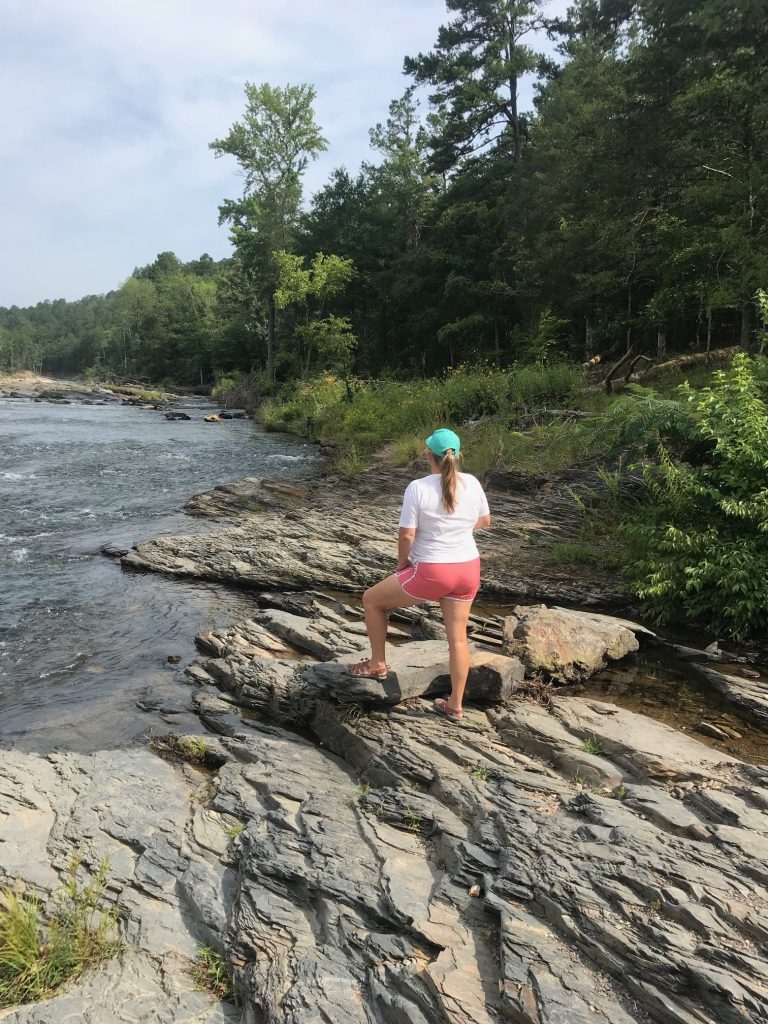 Our favorite activitiy – anything related to exploration.
Popping on our water hiking shoes and setting ourselves loose in the park.
And as much as we love hiking in Oak Point Nature Preserve, Piedmont Ridge or Erwin Park, Beavers Bend offers endless miles to hike and explore throughout the State Park.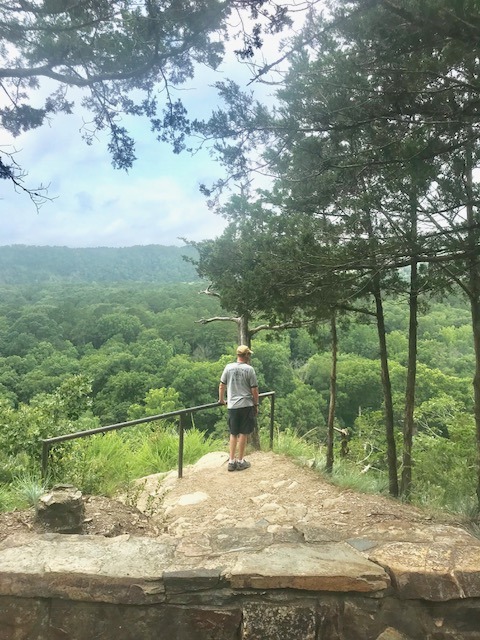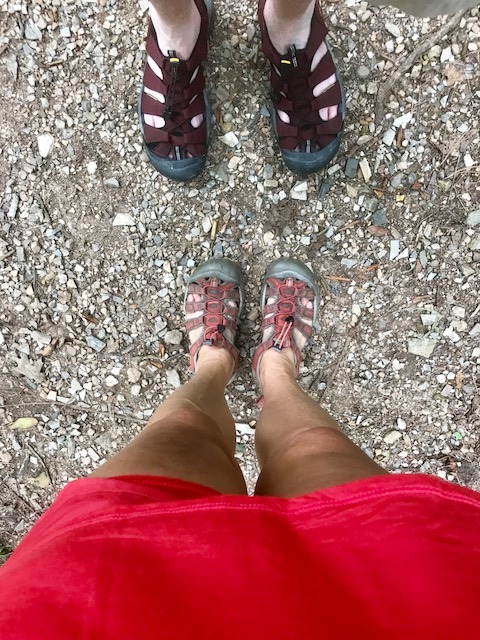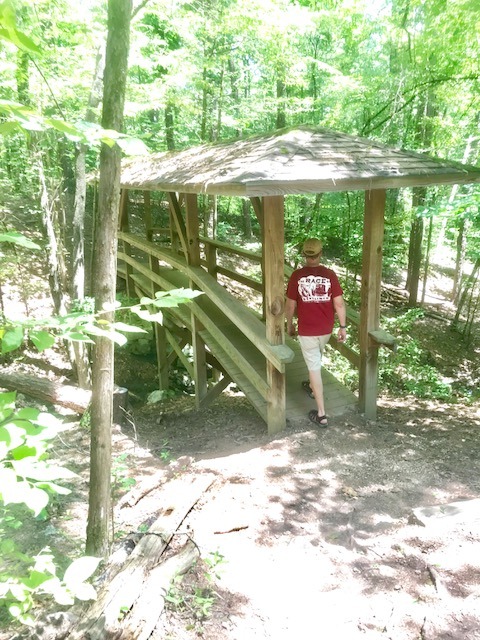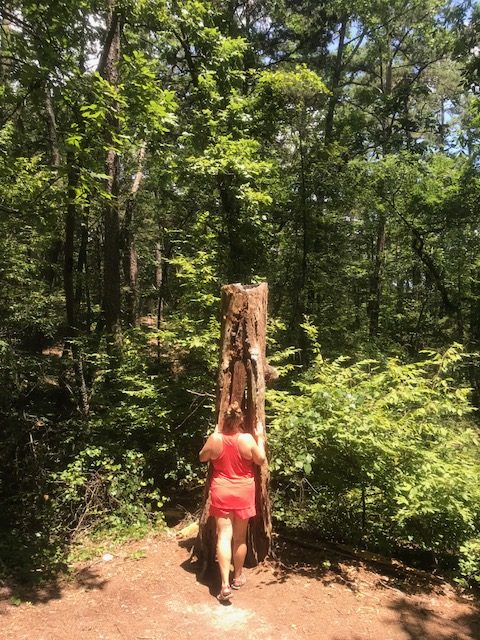 For the ultimate hikers, you'll want to explore the David Boren trail.
There are plenty of creeks you'll discover on your hiking trails, perfect to do a little creek walking or put your feet in to cool off.
Clearly, this girl loved it!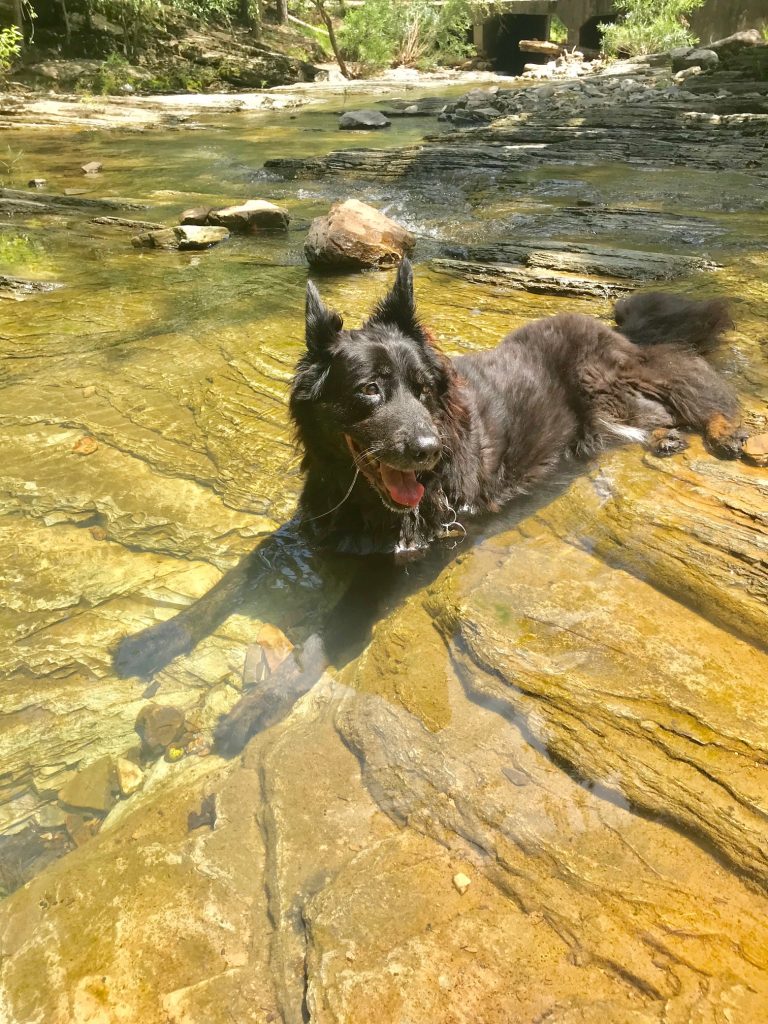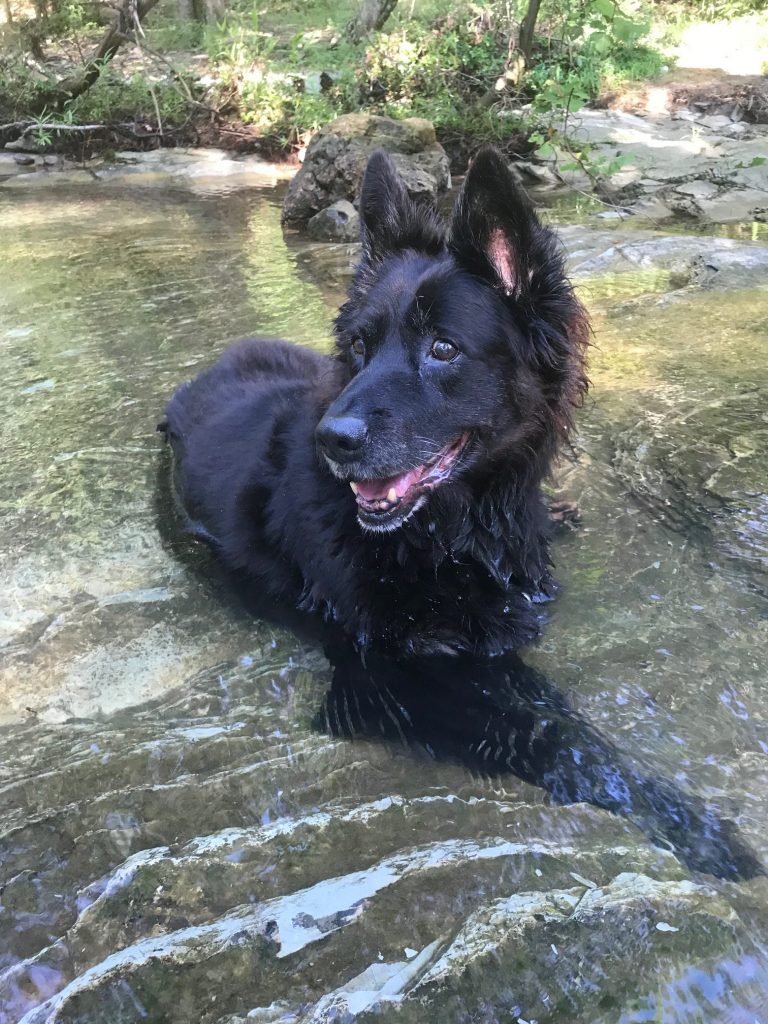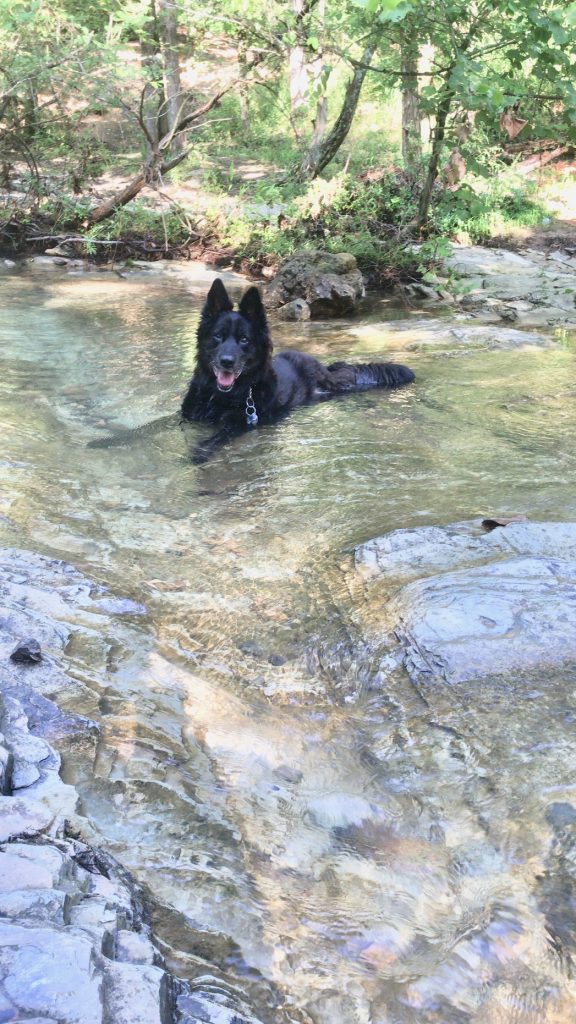 Swimming and Water recreational area is a blast!
Beware:
The water is FREEZING!!!
Even in the middle of Summer when its hotter than anything outdoors, you'll find his water to feel like ice.
This is our favorite 'secret spot' when we visit in the Summer.
Head towards the fly fishing area and make sure to park in the small lot. Unpack your camping chair, a towel and a raft and find a spot at the river's edge.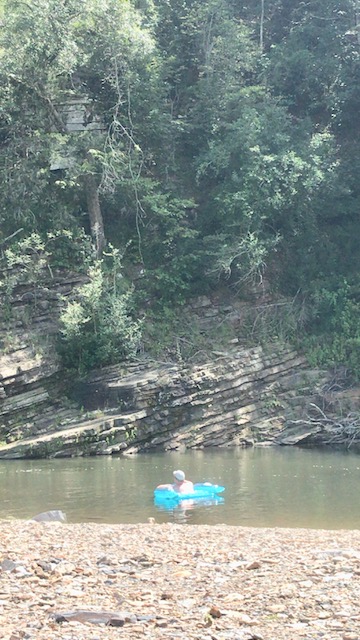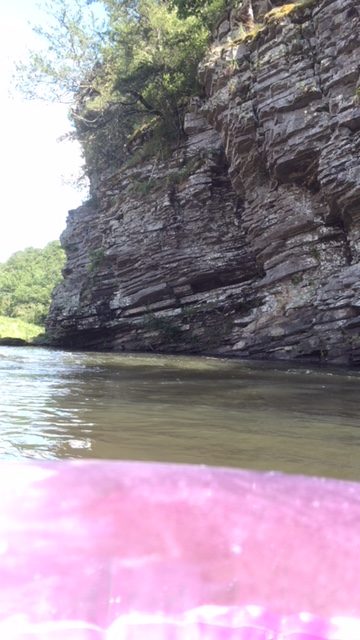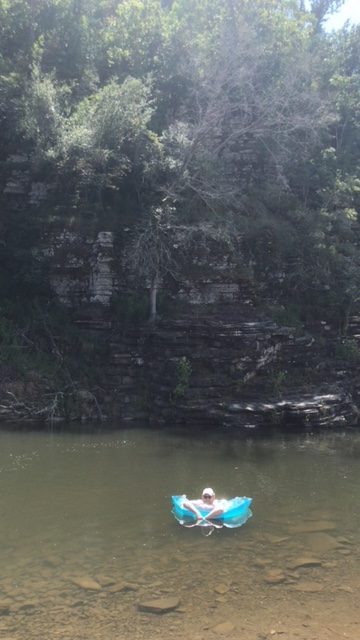 Take a little ride down the river.
And be sure to lift your bottom up!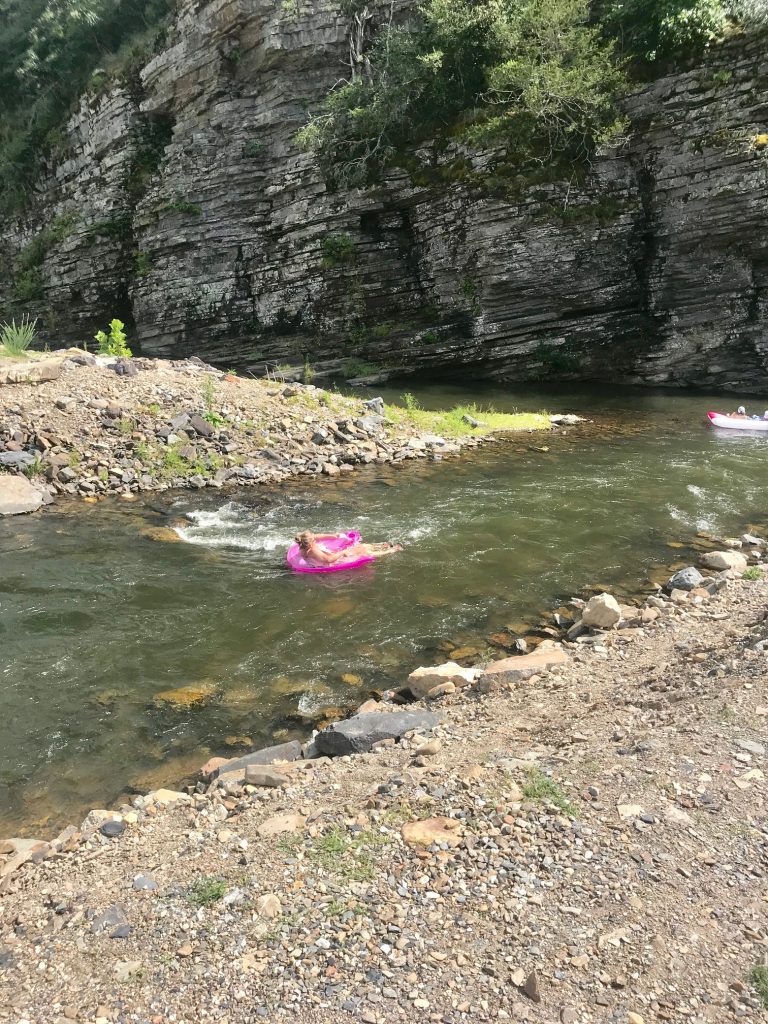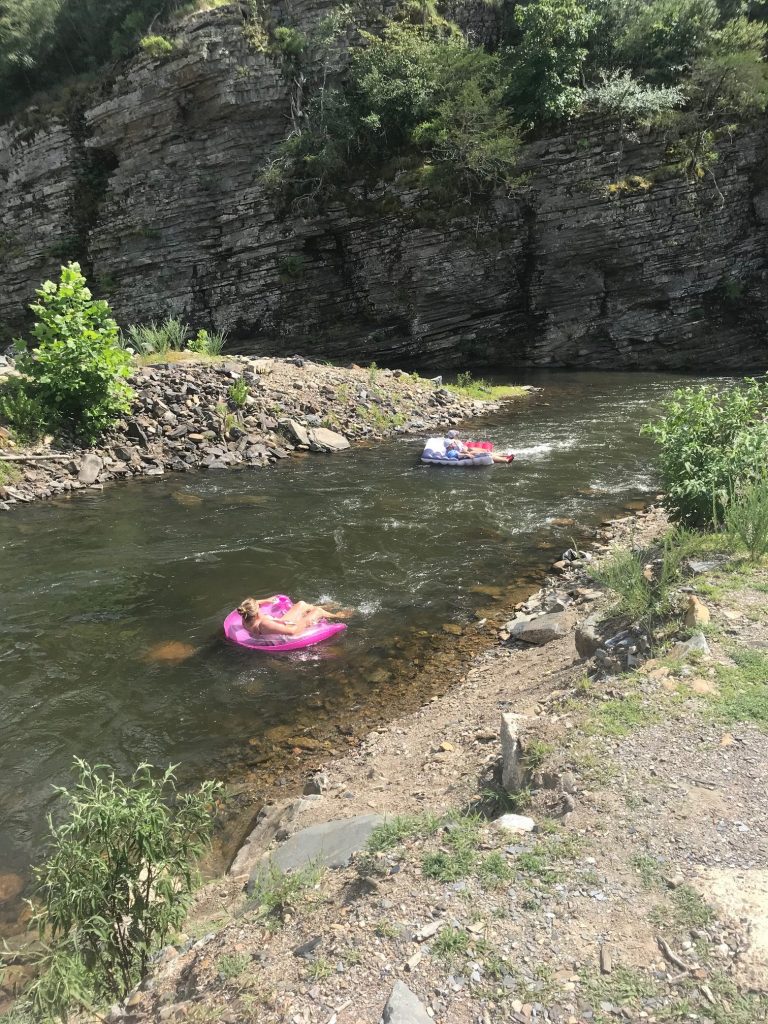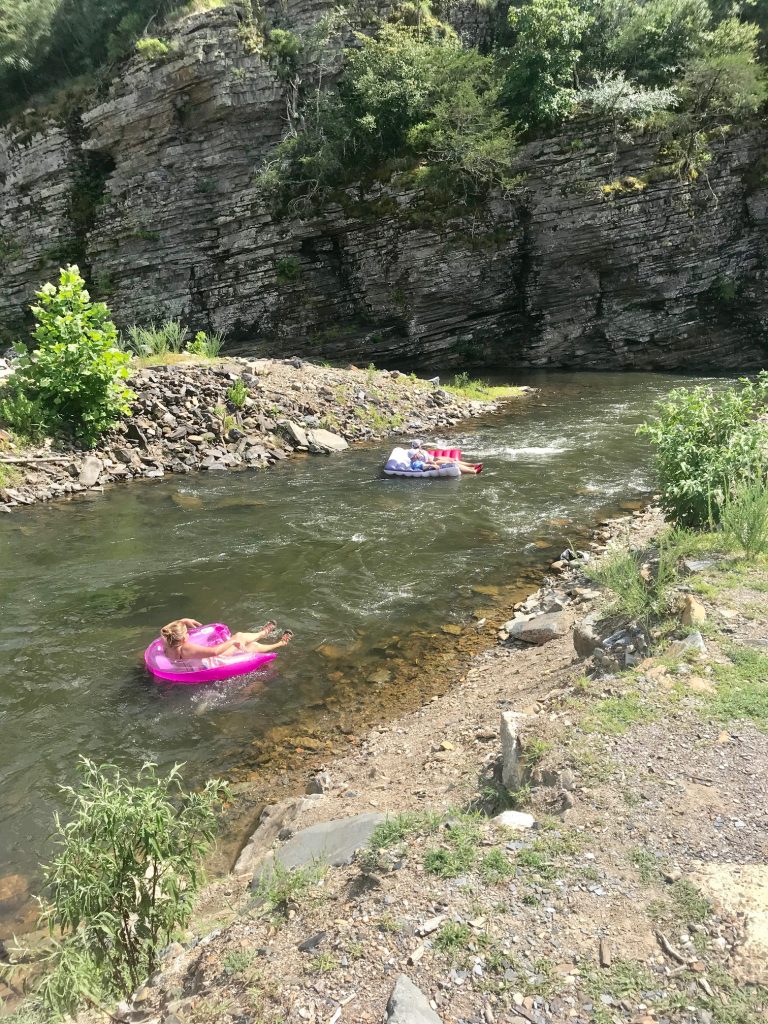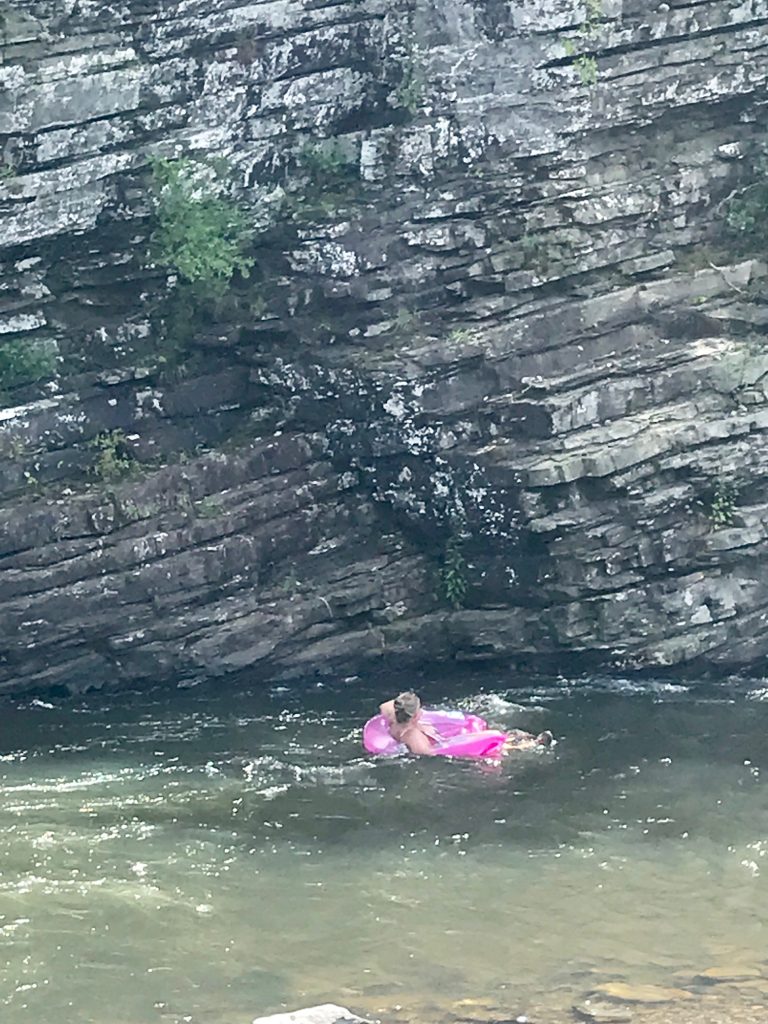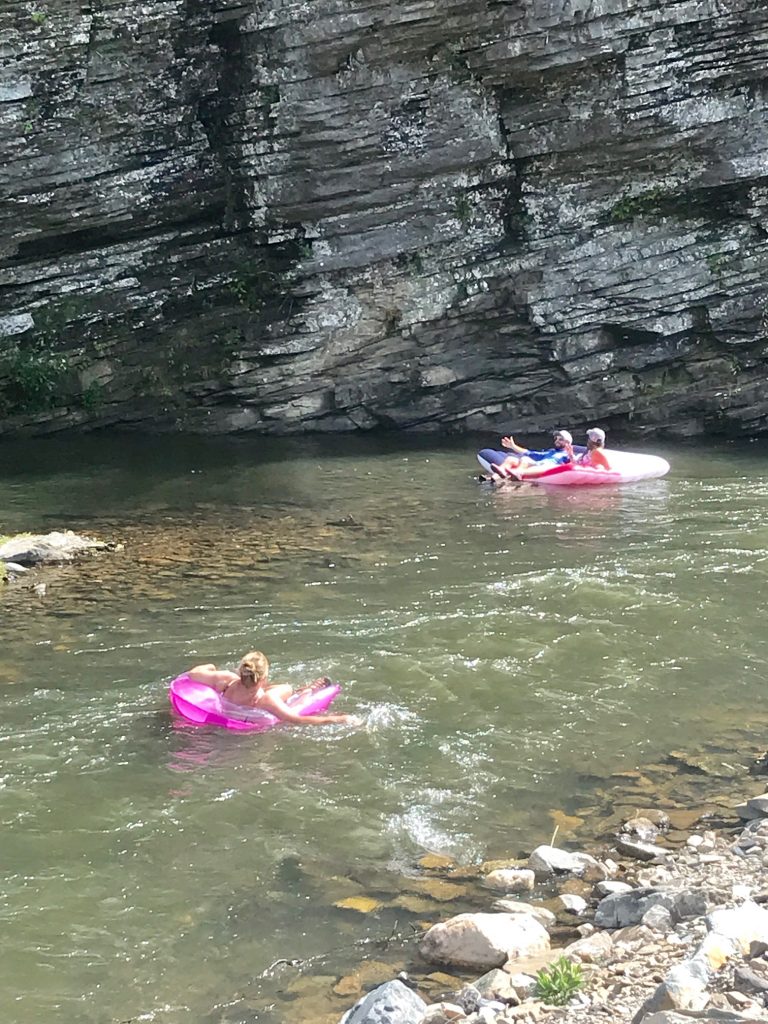 On the other side, you'll find small hiking trails to hike down along the river through the rocky section.
This is also a perfect area for fly fishing.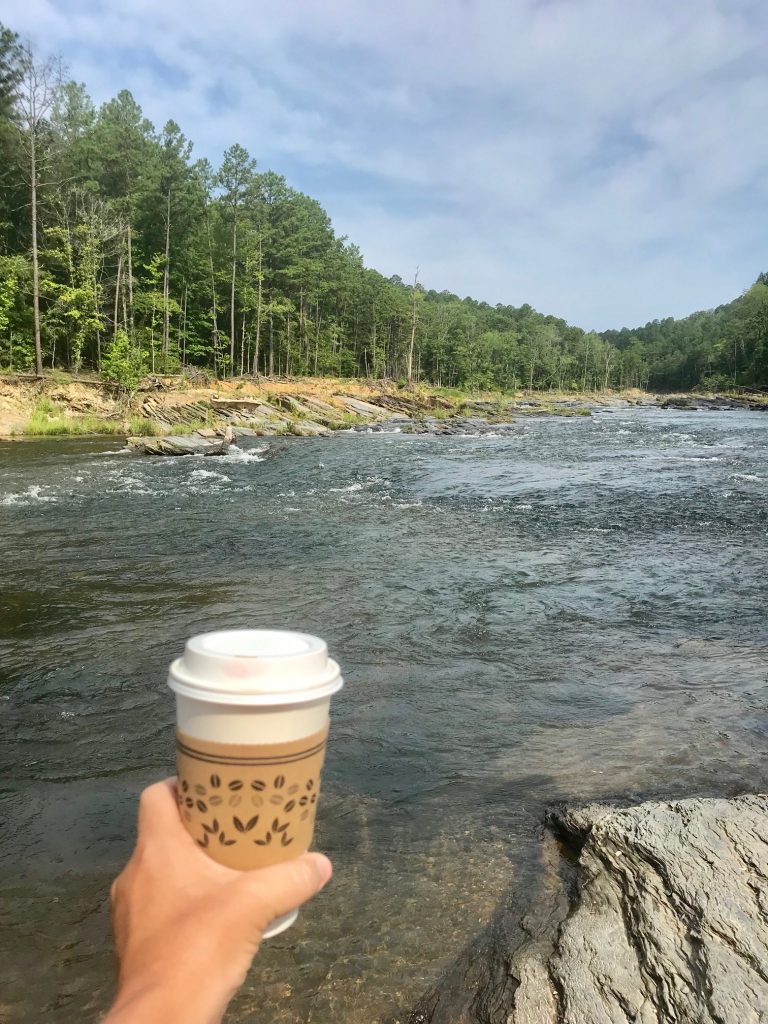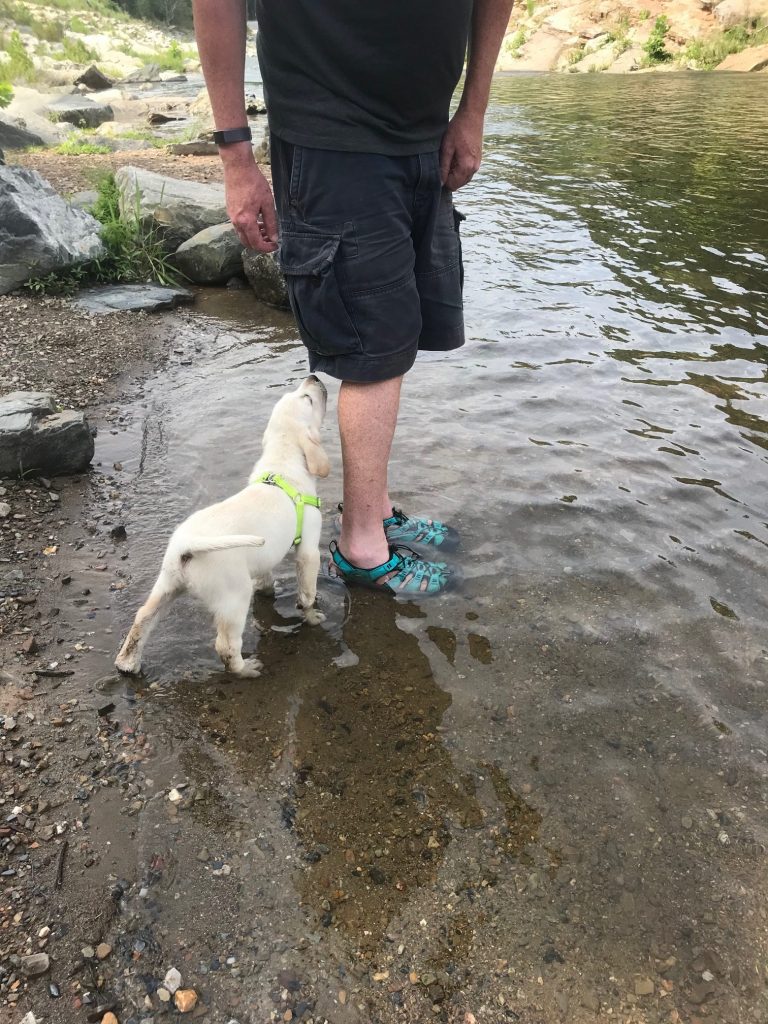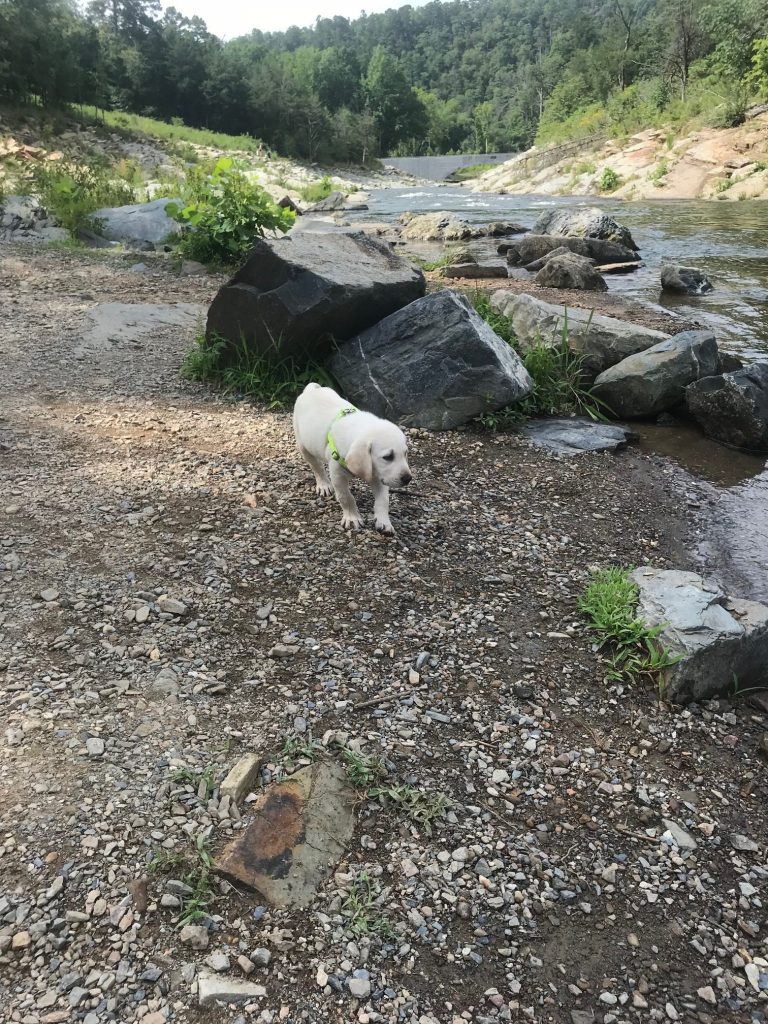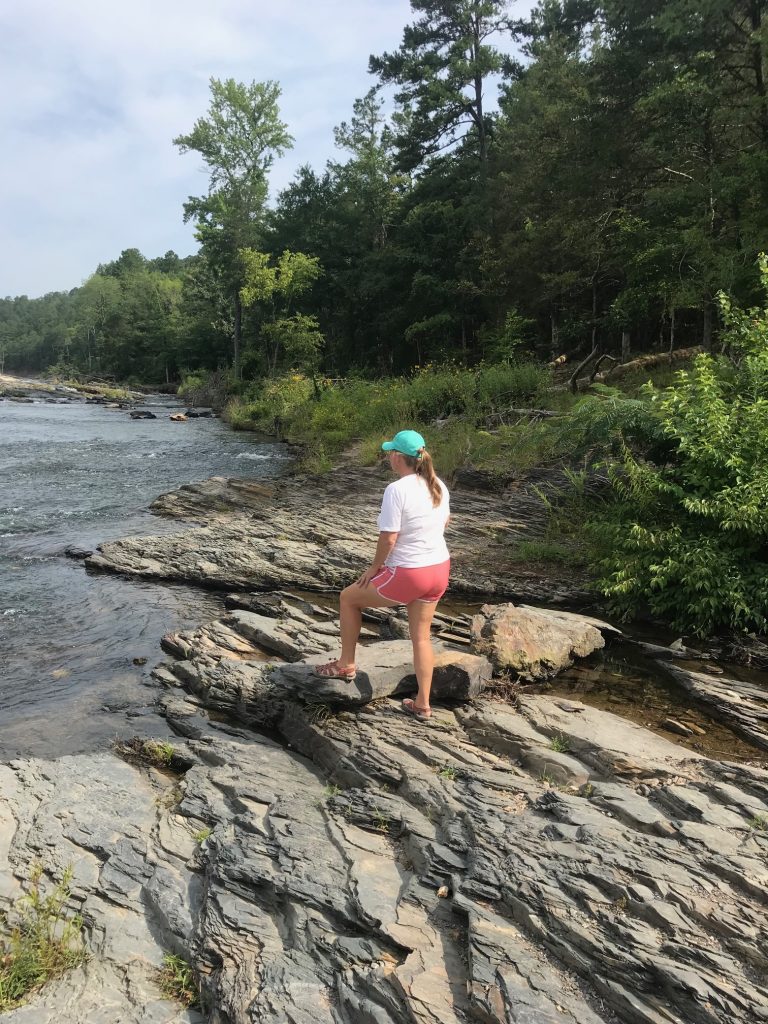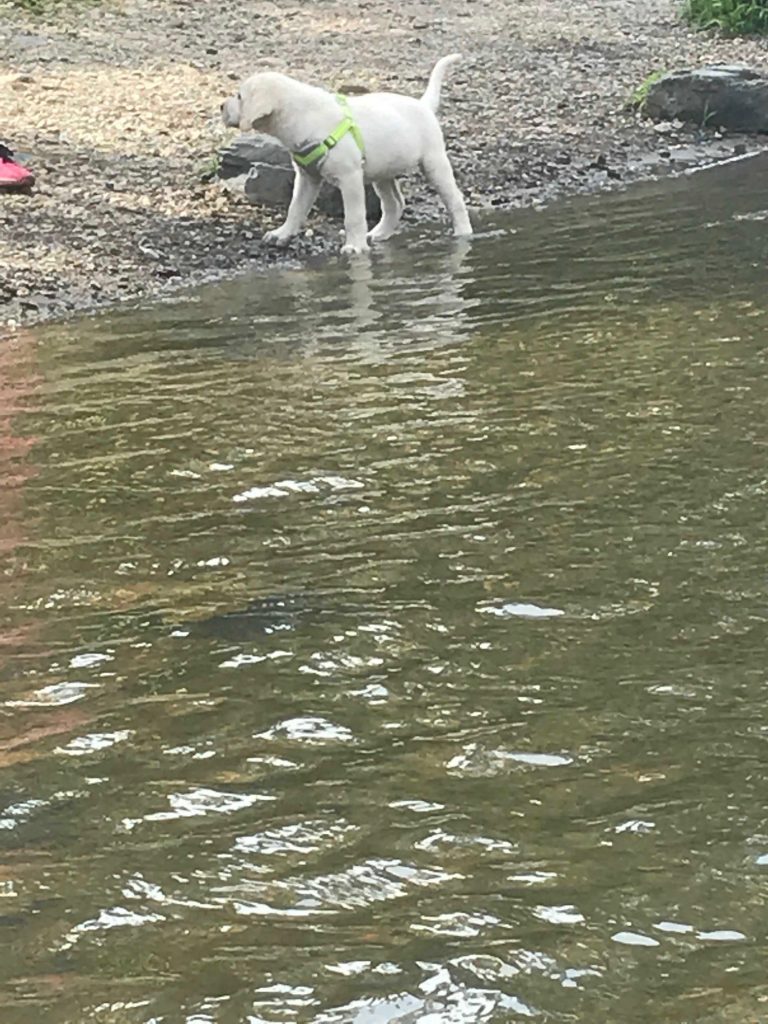 There are a few areas to rent paddle boards, canoes and paddle boats.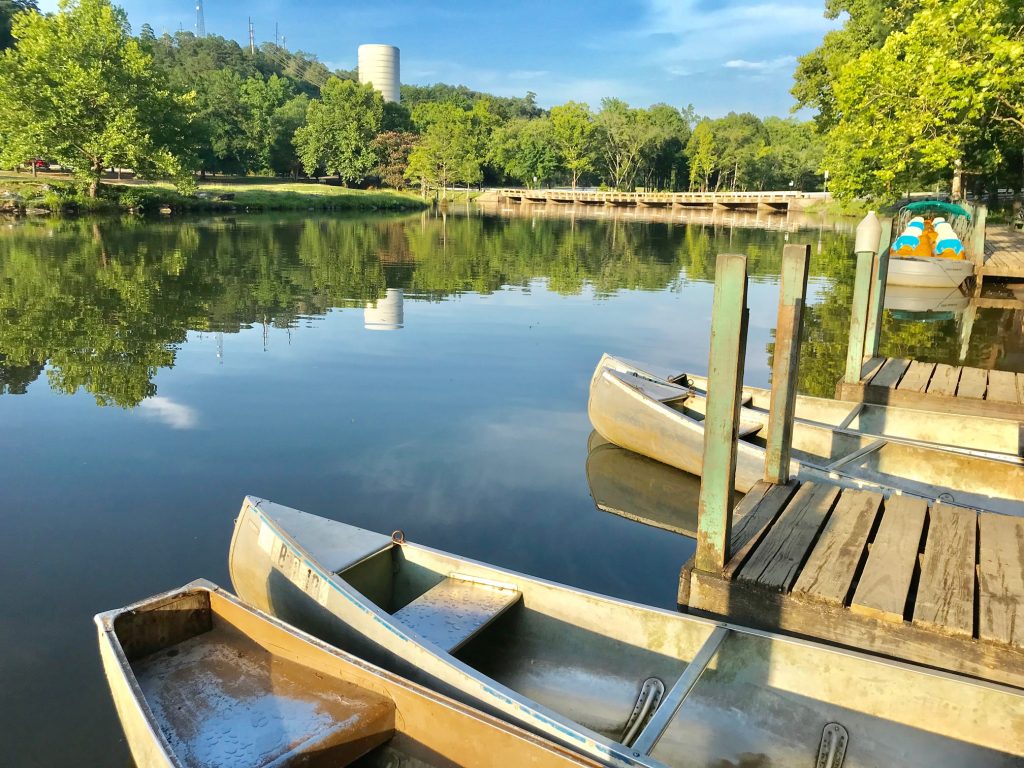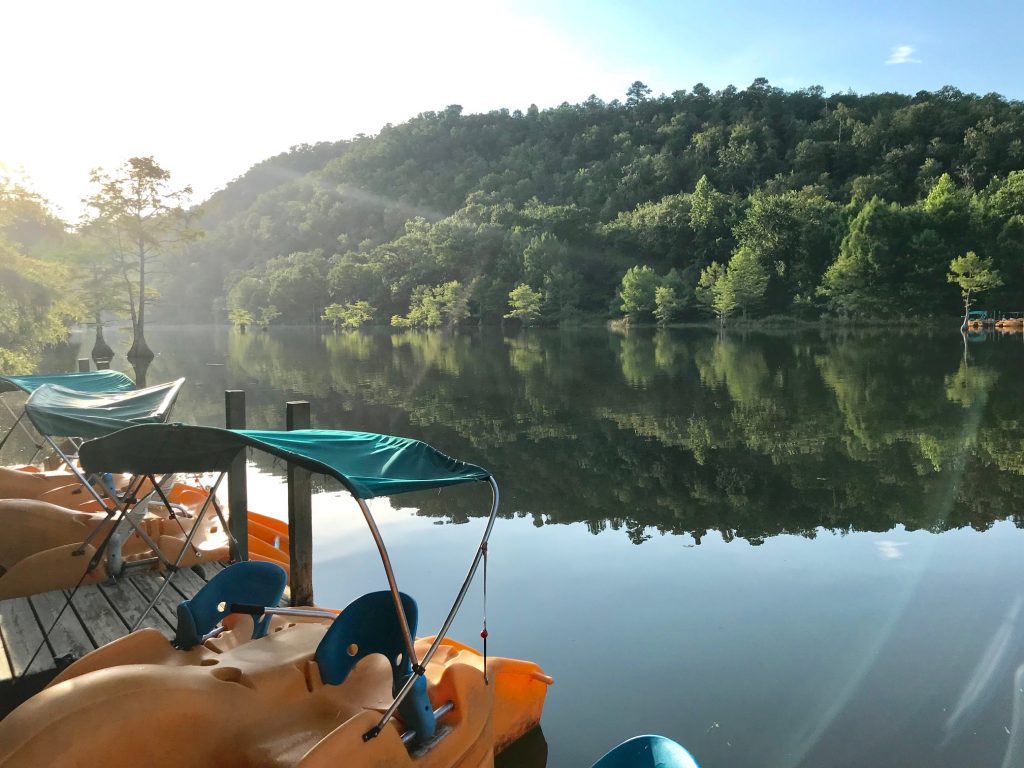 In this area you can also find a swimming beach, miniature golf and across the street fly fishing.
Further down the road, you can sign up for canoe trips, train trips and horseback riding.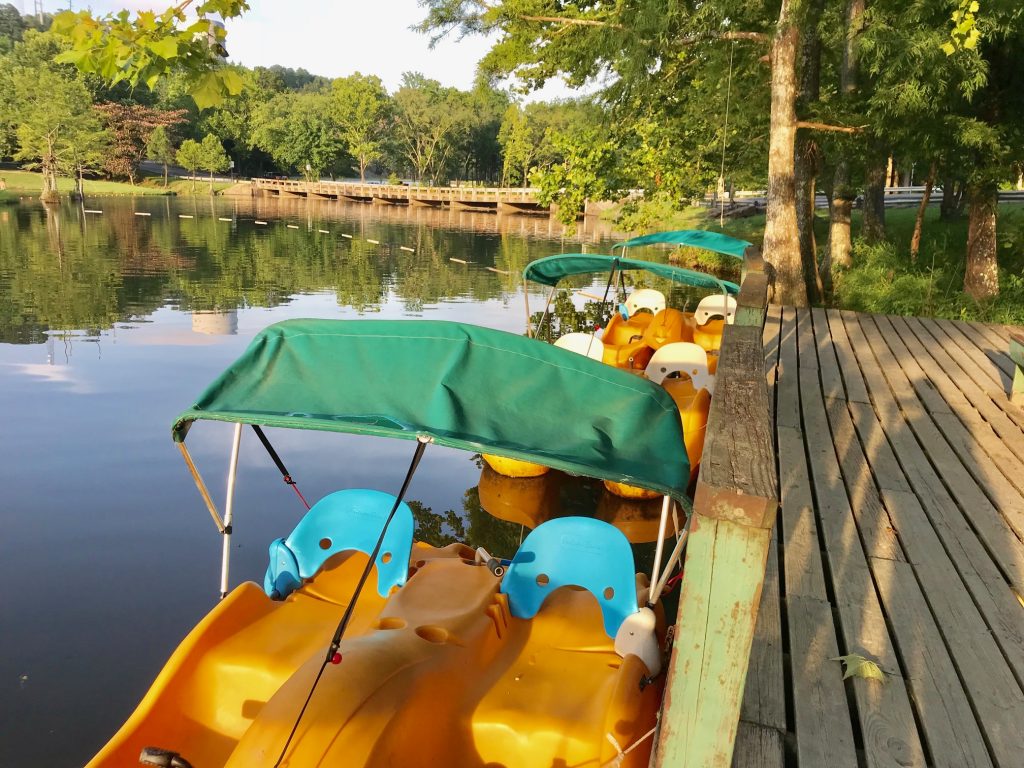 Mountain biking is always a good idea.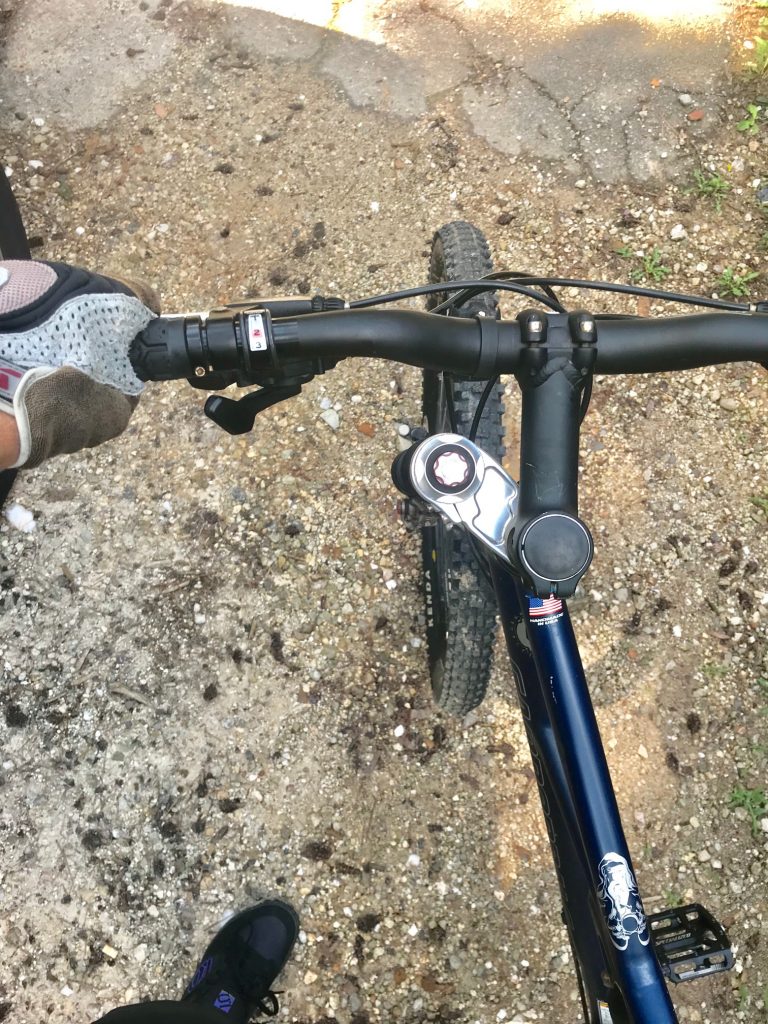 Beavers Bend State Park Indoor Activities
Visitors to the museum will view 14 large dioramas (painted by Harry Rossoll of Atlanta, Georgia, the artist who created Smokey Bear) that cover Prehistoric Forests, Caddo Indians, Papermaking in the South, 1940's Lumbering, and Forest Appreciation. Each diorama is accompanied by a taped narration.
Other exhibits include the Forest Wood Art Gallery, chainsaw carvings, a 100 year old log cabin from the Kiamichi Mountains, and traditional woodworking tools dating from the earliest tools used in the harvesting of timber from the mountains.
Museum to walk through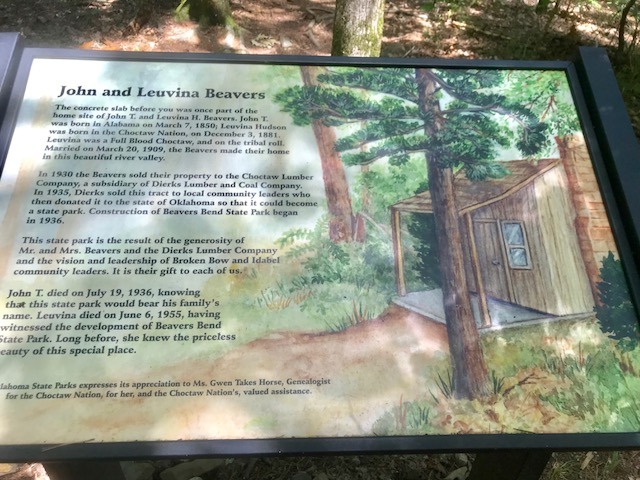 And what if you want to go into town?
The State Park is settled between 2 towns ⤵️
Broken Bow to the South and Hochatown to the North.
As you are driving into town from the south, you will enter Broken Bow.
The main area of Broken Bow has necessities like an original Wal Mart (only snacks, no groceries here), a grocery store, gas station, casino, some hotels, a few restaurants, McDonald's and the like.
As you get closer to the park entrance, you'll notice the architecture changes, souvenir shops pop up and lots of family friendly activities.
Still within Broken Bow city limits is:
We Fudge A Little And Coffee A Lot
You can grab coffee, indulgent fudge, truffles, gifts and the like here.
Vojoi's Winery
Adam and Eve's Coffee Shop
Beaver's Bend Mining Company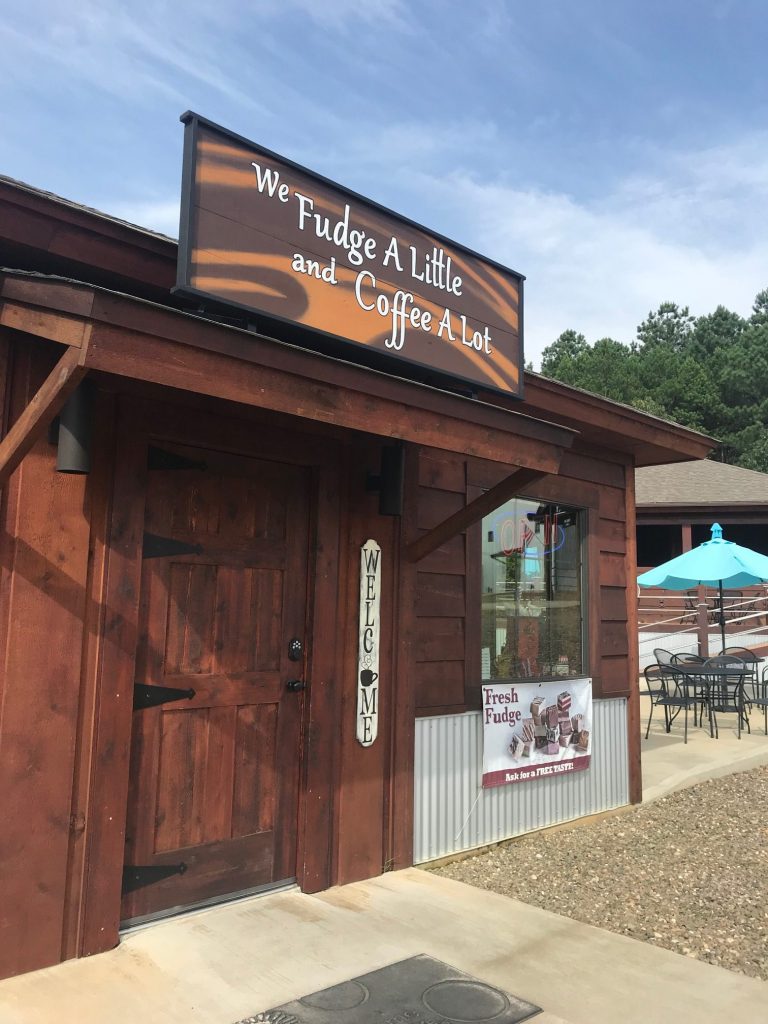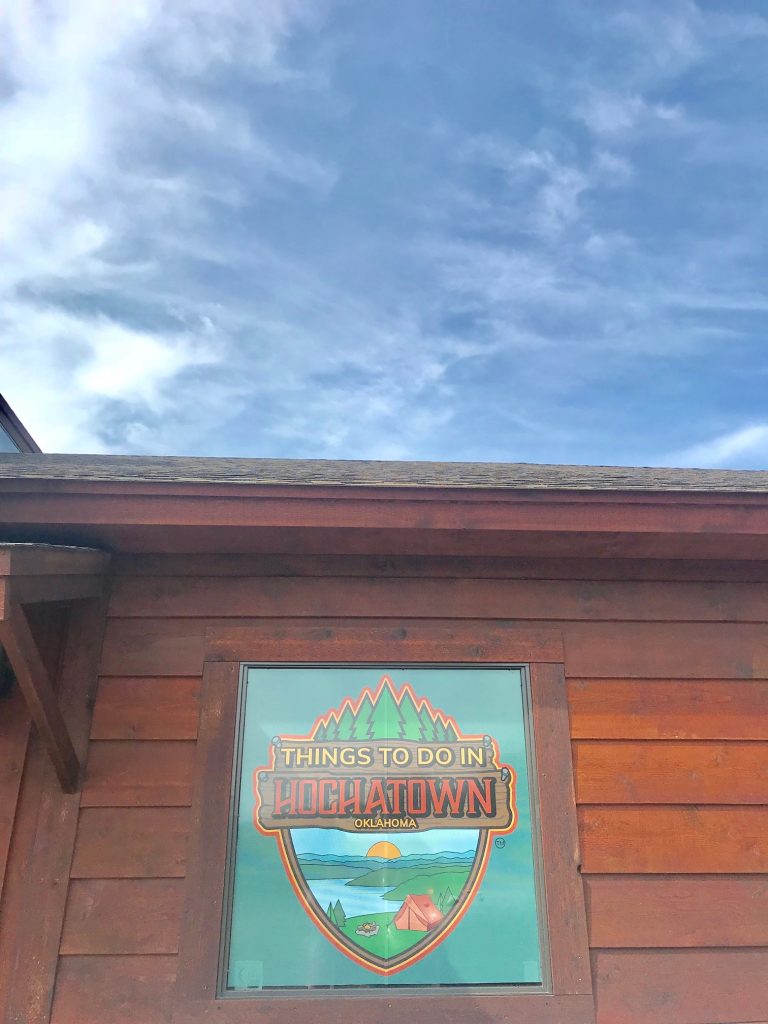 As you head further toward Hochatown, you have even more options:
🍴 The Blue Rooster has great options for sitting inside or out.  Dog friendly.
🍴Everyone's favorite is Grateful Head Pizza.  It has a stellar Autin vibe to it.  Bar, indoor seating, outdoor seating throughout the deck, live music and dog friendly.  Just know that the wait can get really long.  But the pizza is AMAZING!
Across the street is:
🍺 Beaver's Bend Brewery. Sit on the deck and have a beer or play some yard games.  Also, very dog friendly.
🍴Abendigo's
🍴Rolling Fork Takery
🏎 Big Foot Speedway (one of many race tracks)
The Tasting Room (pictured below) is absolutely stunning.
This place was unexpected and a nice respite from our extremely rustic cabin.
Grab a beer or a whiskey, login to the free wifi (our cabin had none) and our monile hotspot wouldn't even work in the rtemote area of our cabin.
Isn't this place beautiful??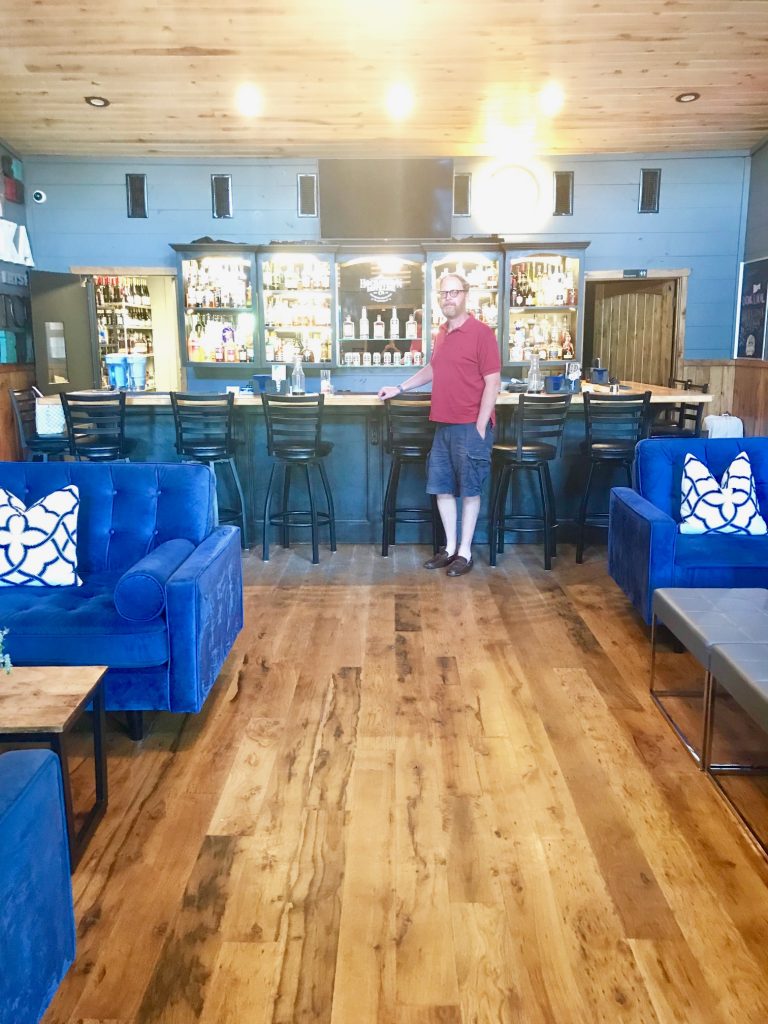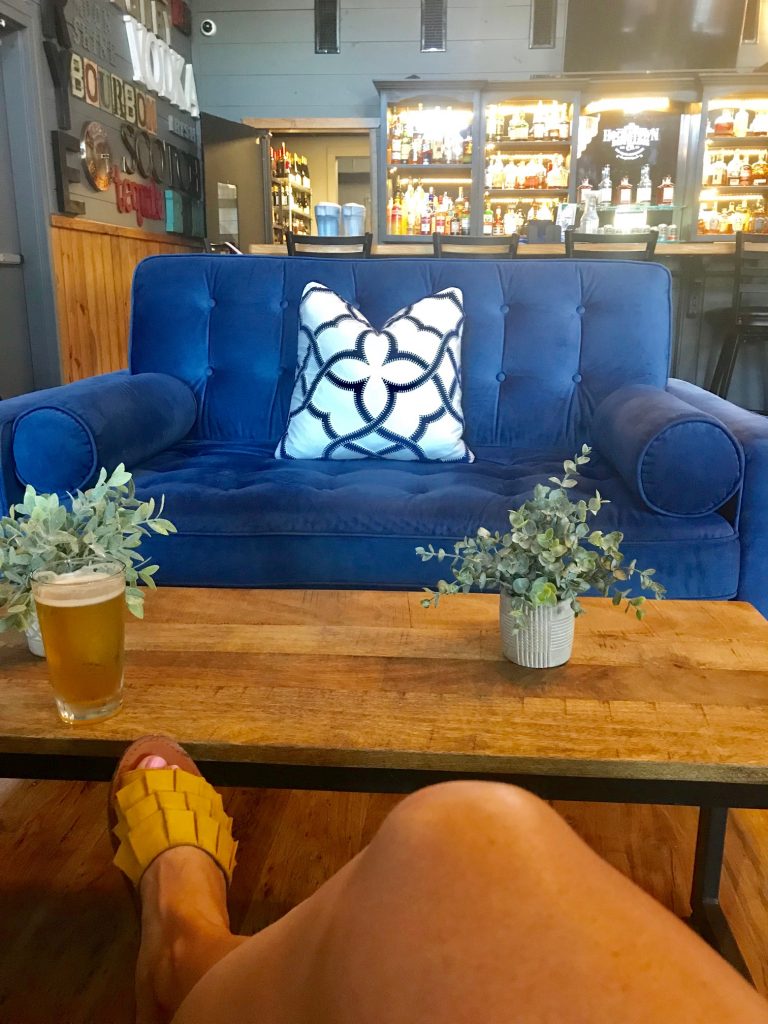 In the same complex is the ultra popular, Okie Girls Coffee & Ice Cream.
Great coffee.
Super spacious.
Free wifi.
And of course, decadent ice cream treats.
We popped over here a few times during our 10 day trip to get some work done on our laptops.
I think the whole town was there!
Where to stay in Beavers Bend State Park
Although there are a number of hotels to stay in, it wouldn't be a real getaway unless you found a cabin.
Here's a peek inside ours.
The one that said no dogs on furniture.
Trying telling that to Dutch.
He walked in and sat right on the bed.  SMH.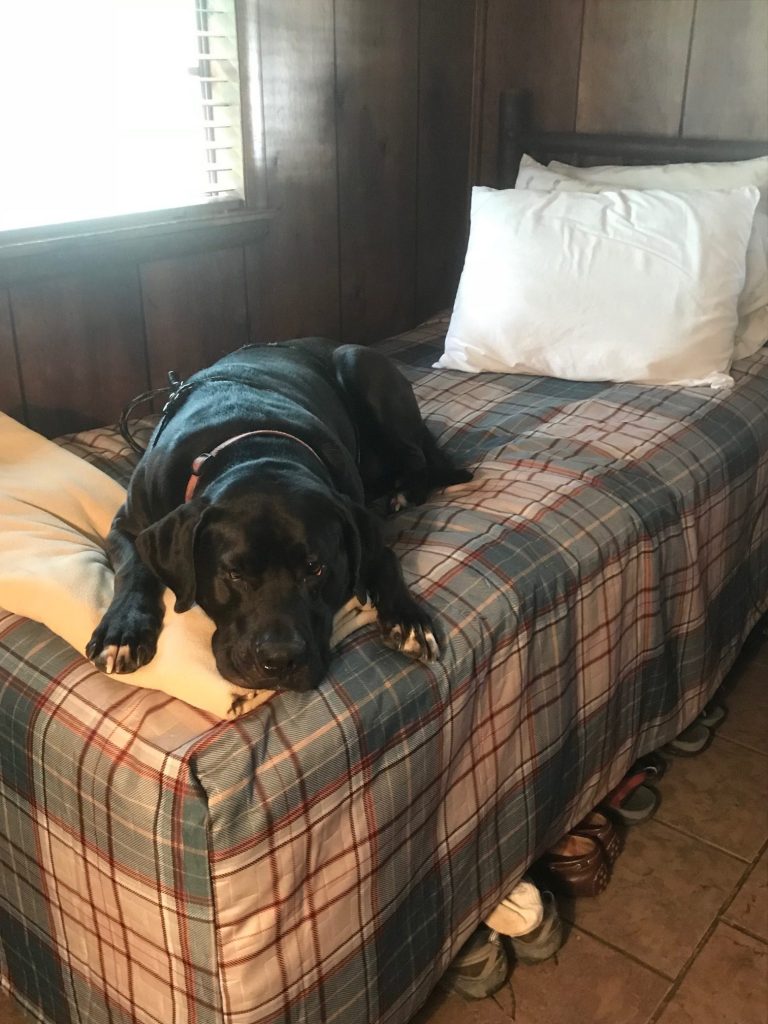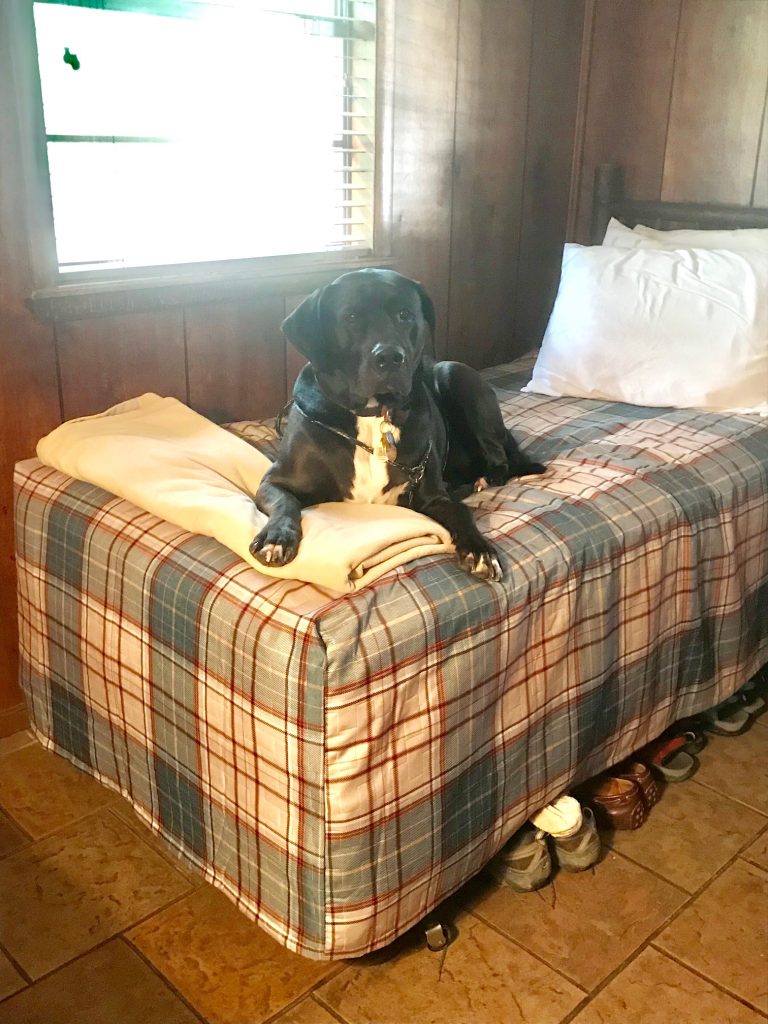 When we left to head out to the Gratefule Head for pizza, we peeked thru the blinds upon returning to see this.
Sooo cute!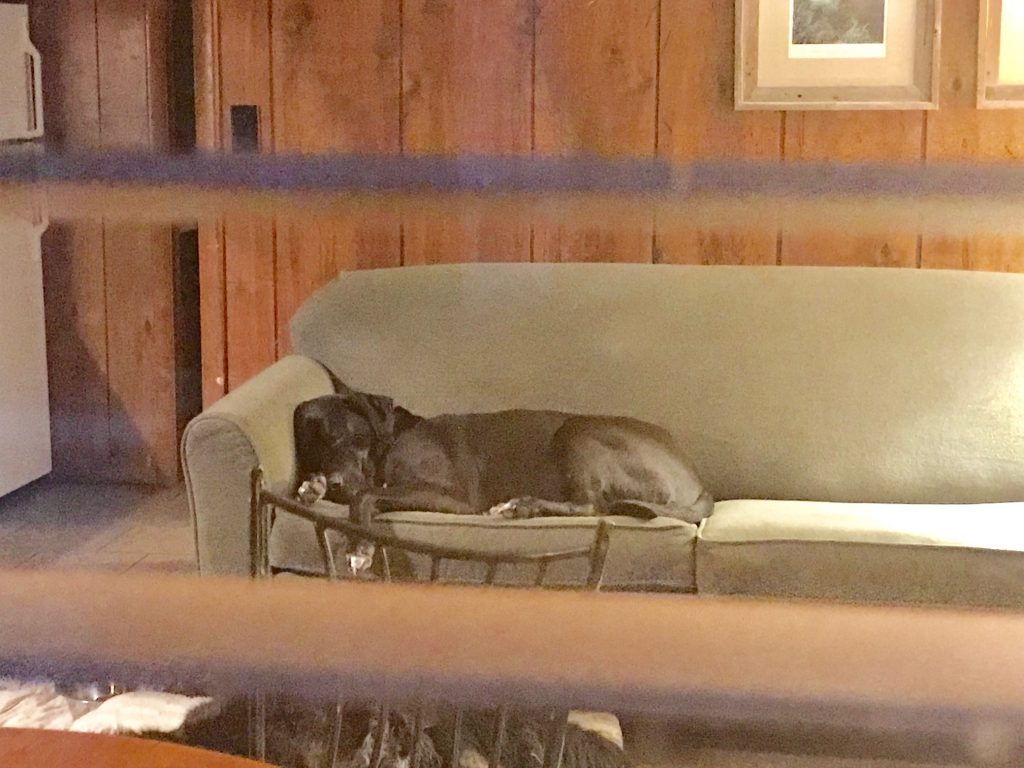 The cabin we chose was a State Park cabin that was dog friendly.
Being Dog Parents to 2 LARGE dogs leave us very challenged when it comes to taking overnight trips with them.
The State Park has no limits on weight of the dogs and it was our only safe bet for reserving a spot.
Pros:
Super affordable
Some have the option for a fireplace
They offer linens, towels and toiletries
The kitchens come equipped with some basic supplies like one pot of coffee, a pot, a skillet, coffee mugs, a few plates, silverware and cooking utensils.
Good sized refrigerator
Air conditioning and heat
Showers and toilet
And a small patio area to put muddy shoes, camping chairs, swim towels, rafts etc. (see below)
Cons:
The cabins are extremely old and rustic aka dirty, within seconds of walking barefoot my feet were black
There are a lot cobwebs, I guess it adds to the decor PLUS we've stayed enough times that I've learned to bring a few cleaning supplies to help spruce up the place
You have to strip your beds and take the linens and trash out before checking out
The cabins are very remote with no wifi, even though we rented a portable hotspot for $100 for our last stay, it still did not work
However, be able to travel with our darling furbabies was 100% worth it! 💛
I mean, look at this boy! He's ready for to go fishing!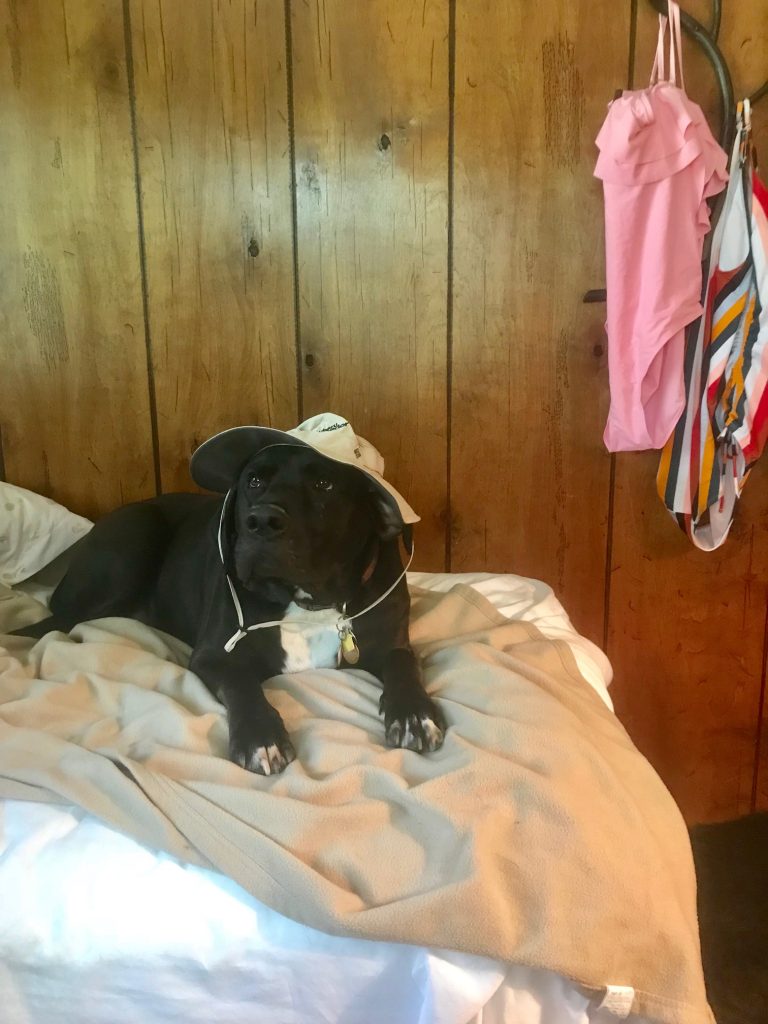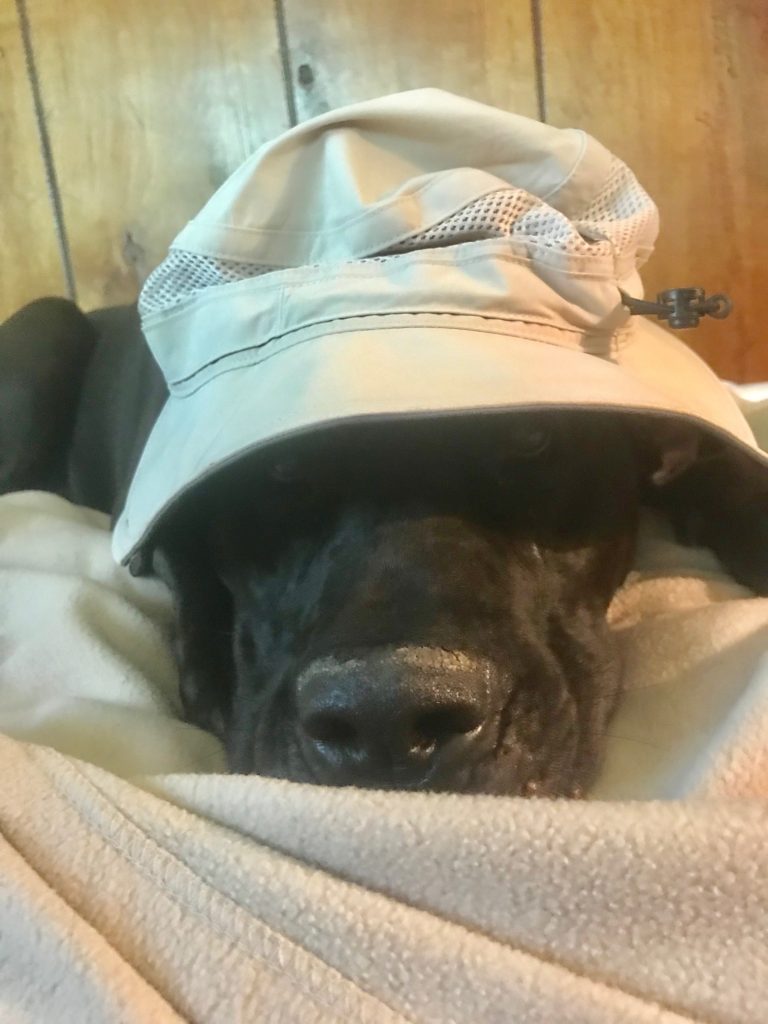 Side trips
If you want to adventure around the area.
You could head north to the Talimena Scenic Drive.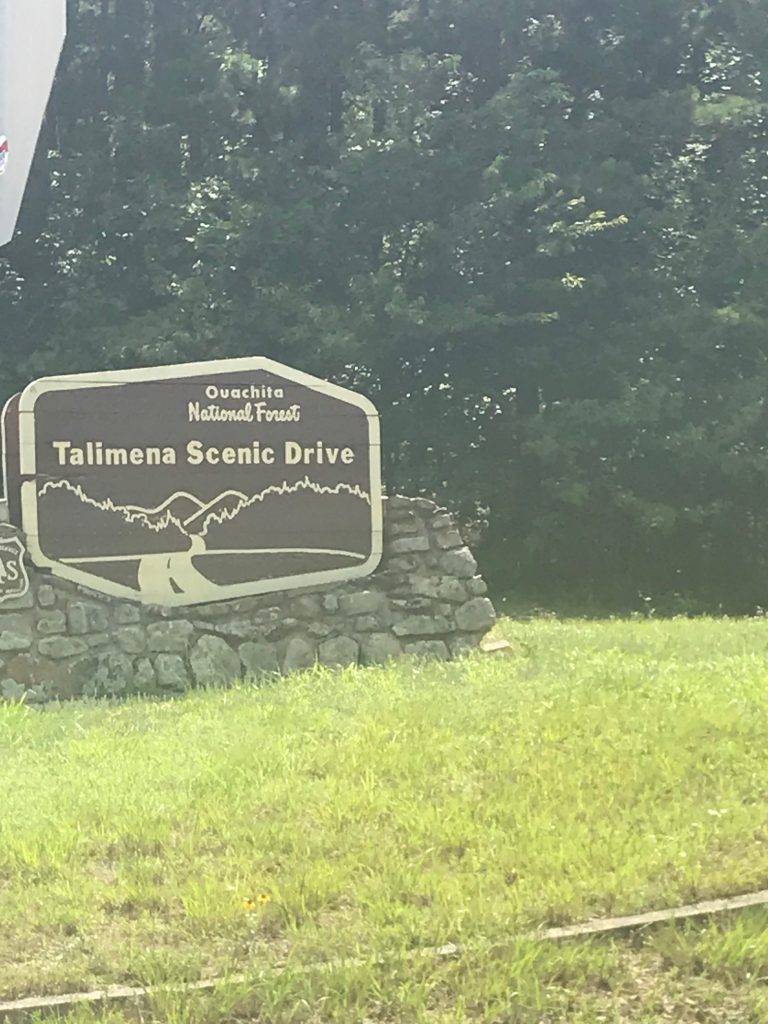 Just grab a map at the front office.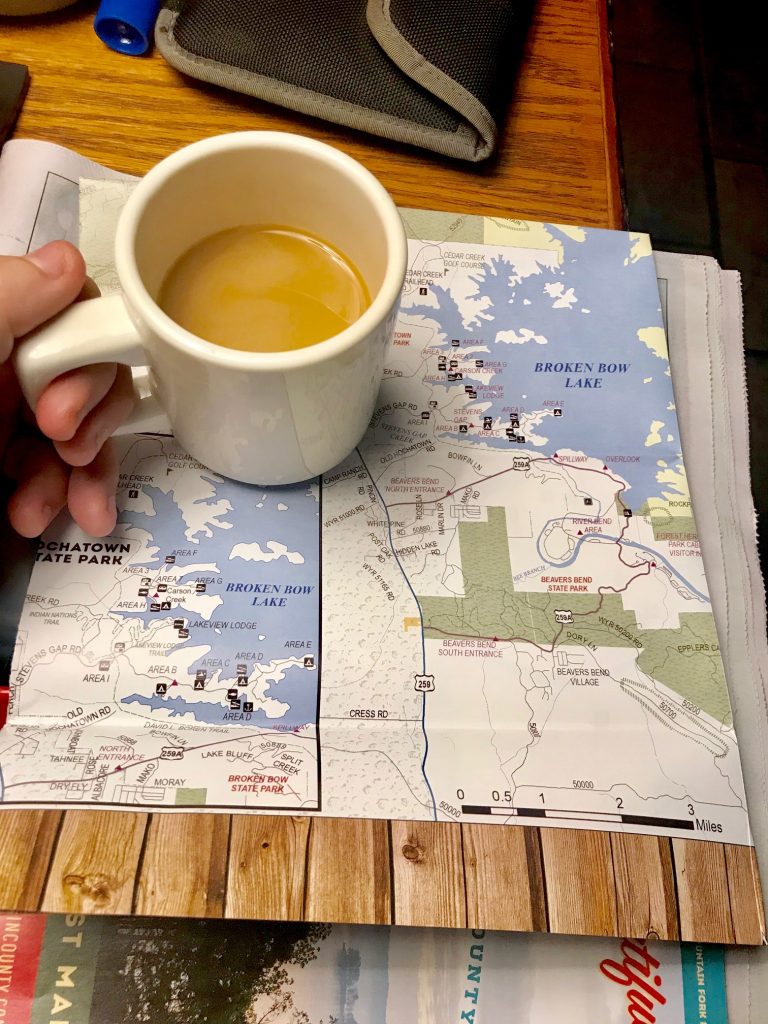 Or head south from Beaver's Bend State Park and take a left at Highway 70 (right in town)
and you'll run into a number of canoe float companies such as:
🚣 Tippa Canoe
🚣 Ambush Adventures
🚣 Skippa Rock River Floats
🚣 Tree Frog Canoe & Kayak Rentals
🚣 Lucky Dog Resort – Canoe, Kayak & Cabin Rentals
Final Thoughts on Beavers Bend State Park Activities
Its no Colorado but it sure is fun!!
And with this nature wonderland being only about 2.5 hours from the Dallas area, its an easy escape from the city.  And on top of that, you don;t need to leave your Dog at home.  Your furbaby is welcome just about everywhere.
I almost forgot, on your way up, stop at the Paris Bakery in Downtown Paris (about 80 miles from Plano) and indulge in a delicate croissant or a Butterscotch Pots de Creme.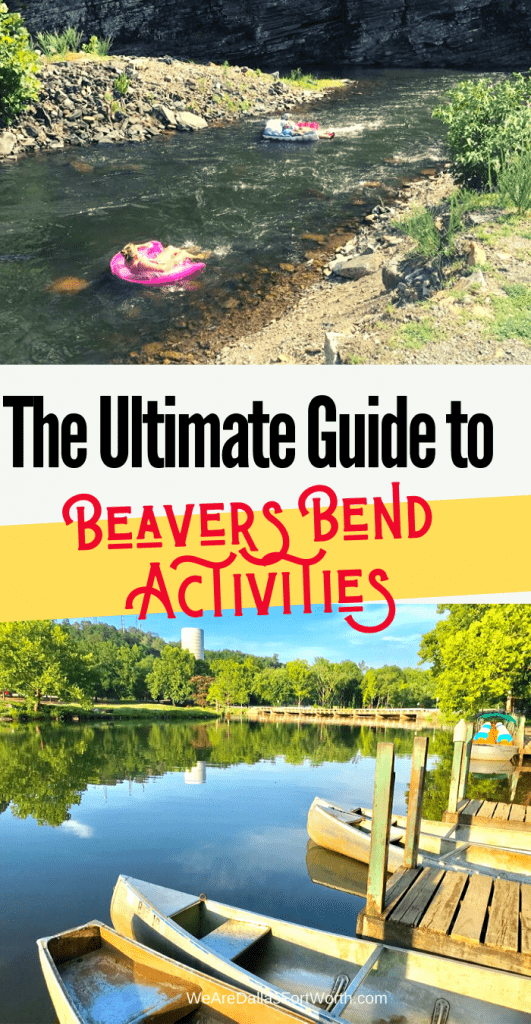 One more thing . . . come join the Facebook convo.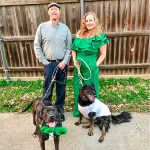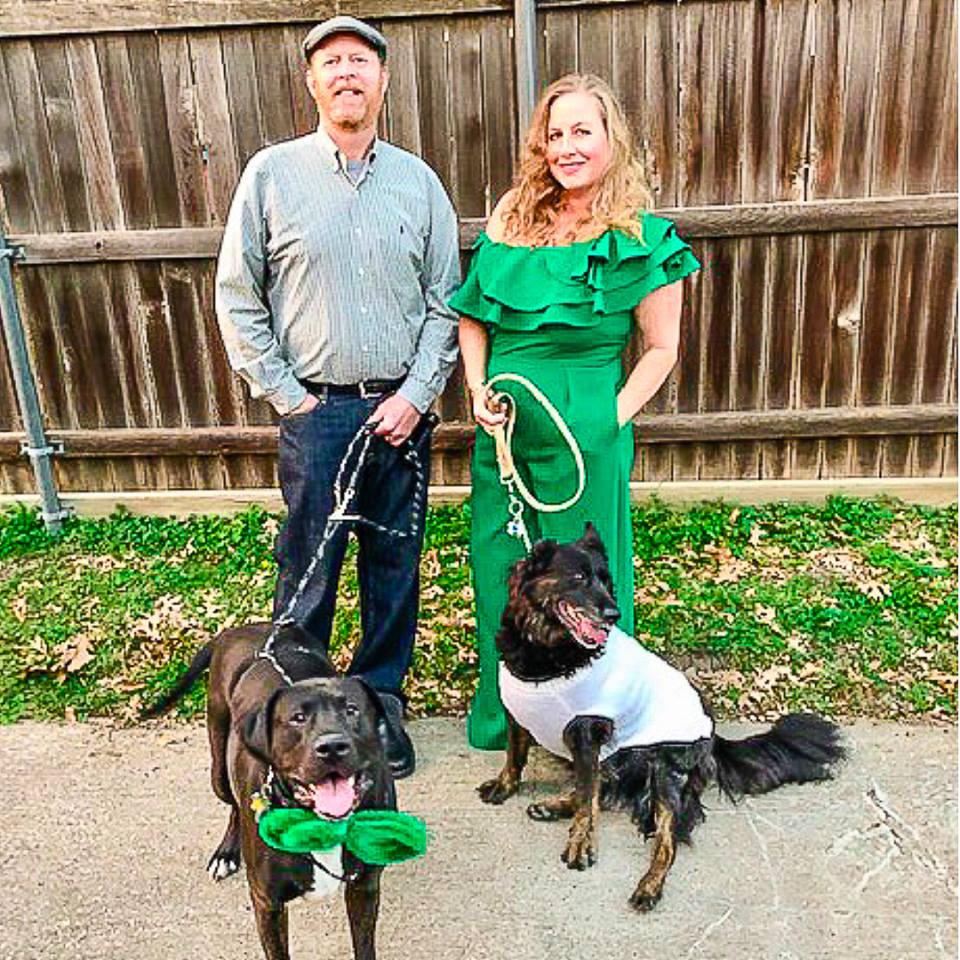 Interested in working with the We Are DFW team or being featured here on the website, start here
They help local businesses in DFW and beyond including copywriting, content marketing, blog campaigns, email marketing, social media, coaching and consulting.