Disclosure of Material Connection: Some of the links in this post may be "affiliate links." This means if you click on the link and purchase an item, I will receive an affiliate commission. Disclosure in accordance with the Federal Trade Commission's 16 CF.
Imagine you could jump on a train zipping from DFW airport to Addison or UTD for a class and even as far east as the farthest eastern tip of Plano. And on top of that, what if I told you it could all be done for a few bucks without worrying about any traffic on 635, 35, the 183, George Bush tollway or any road in between.

You would think I was crazy!

But there's nothing crazy about this – the DART is exapanding.

And the Dallas Silver Line will be opening to transport the northern residents of Dallas.
If got a nickel for every time someone complained about the traffic in DFW, I would be a rich woman (living in Highland Park and sipping martinis iwht Kamerion Wescott no doubt).
If there was a way to bypass traffic and let the people on the northern side of DFW glide thru the metroplex with ease, this would be the ticket.
And by ticket, I mean a Go Pass ticket.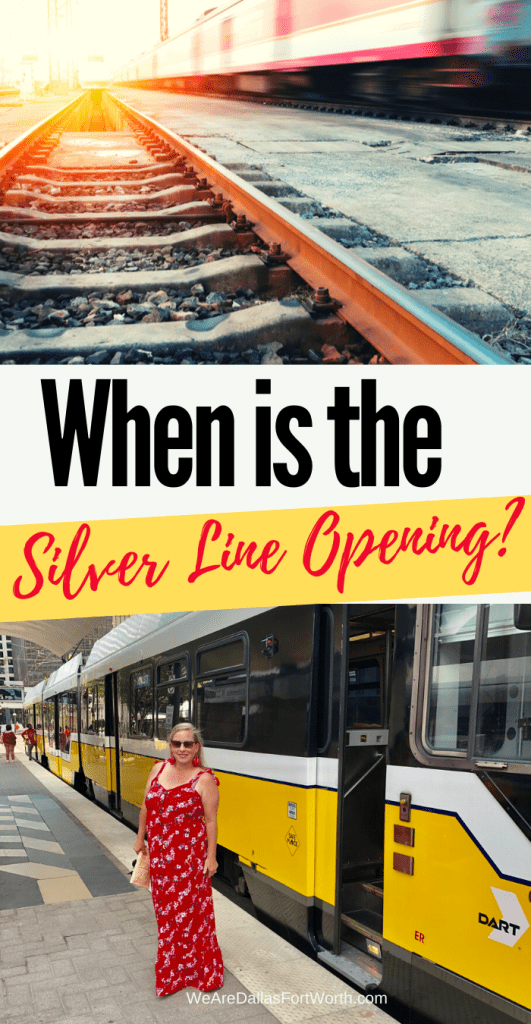 So when is the Dallas Silver Line Opening?
Just a few years ago, this particular route was not supposed to be opening until well past 2030.
But now, the opening of the DART Silver Line has been moved up to the end of 2022 or latest the beginning of 2023.
Will you be HAPPY about where it will stop?
Wouldn't you be happy to be able to explore more of DFW without dealing with any TRAFFIC? ⤵️
There will be 10 locations between the Shiloh area in East Plano and DFW airport.
Those stations include:
(via Wikipedia)
Why is this so exciting?
The 26-mile Silver Line, extending between DFW Airport and Shiloh Road in Plano, will traverse seven cities: Grapevine, Coppell, Dallas, Carrollton, Addison, Richardson and Plano.
At DFW Airport, the project will connect to the TEXRail Regional Rail Line to Fort Worth and provide access to the DFW Airport Skylink. The Silver Line will also interface with three DART light rail lines: The Red/Orange Lines in Richardson/Plano, the Green Line in Carrollton, and the Orange Line at DFW Airport.
And what's better .. .
The regional passenger rail service will feature
new innovative train cars equipped
Better, more comfortable seating
On board bathrooms (massive game changer)
WIFI
electric outlets
trays
This will make the riding experience to major employment, education, health care and activity centers more convenient.
And I discovered something else to make the commute awesome:
Perfect for the Silver Line or TRE where they have tables/trays for snacks
"North Texas is booming, and this reliable, local transit option will be a welcomed addition for many residents," said David Casey, president of Archer Western's heavy civil division. "We are thrilled to partner with DART and connect the communities of North Texas via Cotton Belt's high-quality transit service."
Curious why having a train would be so beneficial to the city?
To the answer that question, i would need to ask this . .
When was the last time you looked forward to driving through Houston?
And what about Austin?
Holy crap, what happened to Austin y'all?
Its still a pretty awesome place but just not the same as it was just a few years back.
Thankfully our city leaders (and major props to Plano for allowing us to have DART) thought ahead to our growing metroplex challenges.
Having public transit throughout the DFW metroplex reduces pollution, decreases traffic, decreases traffic accidents and helps people get to the places they need to go.
Keep in mind, I AGREE with you . . .
There are some nutty and colorful people who ride the train. 😂
And I know, you are totally normal.
You might want to avoid the train at all costs.
Hell, you might not be aware that the city has one.
But what if just one time, you tried it out?
How will you be able to board the train?
Similar to how you board DART now, which you are able to walk right onto the train without anyone checking your ticket.
However, you need to make sure you purchase a ticket.
You can do this by:
✔️ Downloading the GoPass app and paying for it there.
You'll buy the pass that fits your needs and time of day then be sure to ACTIVATE the pass.
✔️ Purchase a paper ticket from the machine
DART officers do patrol the trains randomly and perform ticket checks.  Be prepared to show your ticket or you will encounter a fine.
✔️ Participate in the GoPass Tap
Purchase a ticket at one of the retail locations such as 7 Eleven, load it with money then tap at the GoPass Tap stations and ride.
Final Thoughts on the Dallas Silver Line opening
As we all have seen, Dallas is changing daily right in front of our eyes. Its going to be so exciting to have an additional line covering the northern part of our metroplex and offering an uber affordable (no pun intended) manner of transportation to get through town and to DFW airport. So excited for what the future holds and I hope to be at the opening of the DART Dallas Silver line very soon.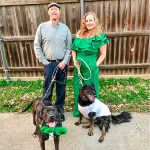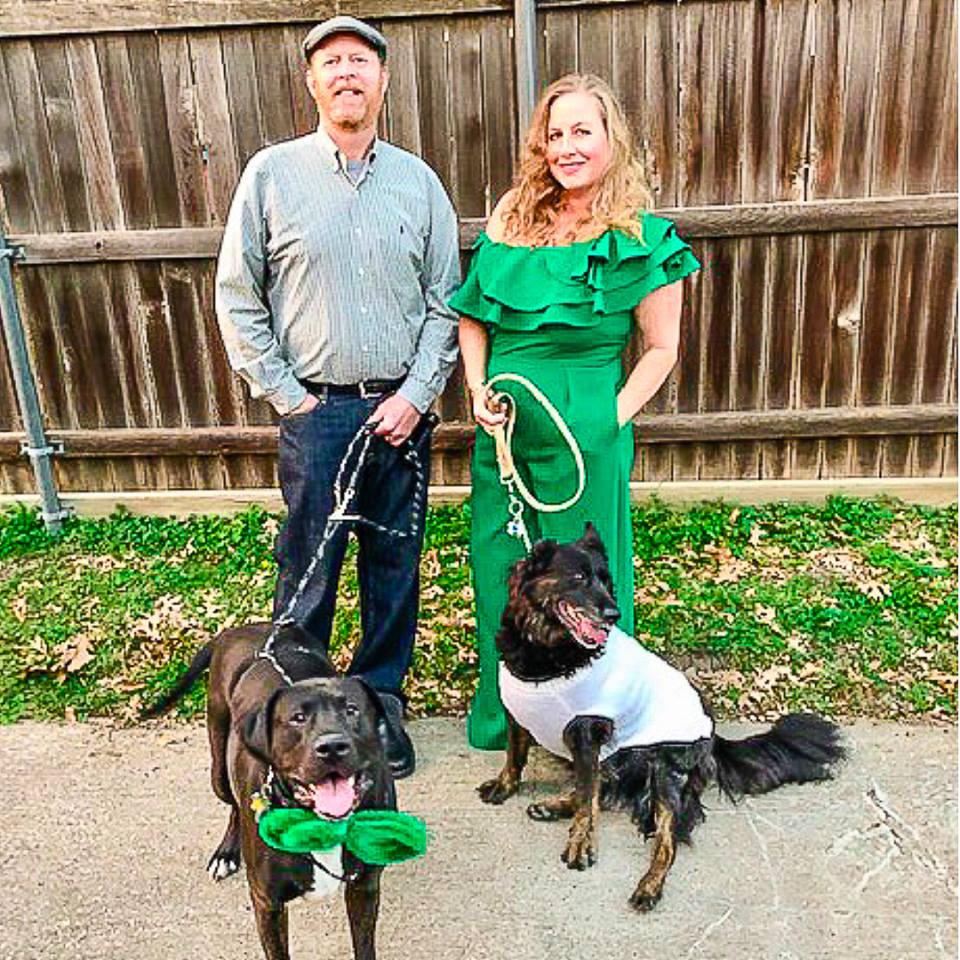 Interested in working with the DFW team or being featured here on the website, start here
They help local businesses in DFW and many larger businesses looking to tell a story to the readers of Dallas. Her work entails copywriting, content marketing, blog campaigns, email marketing, social media, coaching and consulting.
You might also like
If you like podcasts, here are a few of my episodes from the We Are Dallas Fort Worth podcast