Disclosure of Material Connection: Some of the links in this post may be "affiliate links." This means if you click on the link and purchase an item, I will receive an affiliate commission. Disclosure in accordance with the Federal Trade Commission's 16 CF.
By the time you think about cleaning your gutters out, chances are, you might have waited too long. I know I'm guilty of waiting far too long into November to climb up on the ladder and inspect the gutters.  Of course, the husband is yelling up at me asking who offers the best gutter cleaning in Dallas. 
I don't know about you . . .
But I would rather hire someone to do all the tasks that lie on the outside of my zone of genius.
Can you feel me?
The thought of finding a tools to clean the gutter and which ladder is best and of course climbing up the ladder when I am deathly afraid of heights is a very bad thought.
Its a lot work. It's also treacherous dealing with being on the roof or a ladder. Increasingly, Dallas residents have turned to professional gutter cleaning like the ones listed below to do their dirty work for them.
If we can get our dinner via Uber Eats then we can certainly have someone out to the house to clean the gutters.
Where Can I Find the Best Gutter Cleaning in Dallas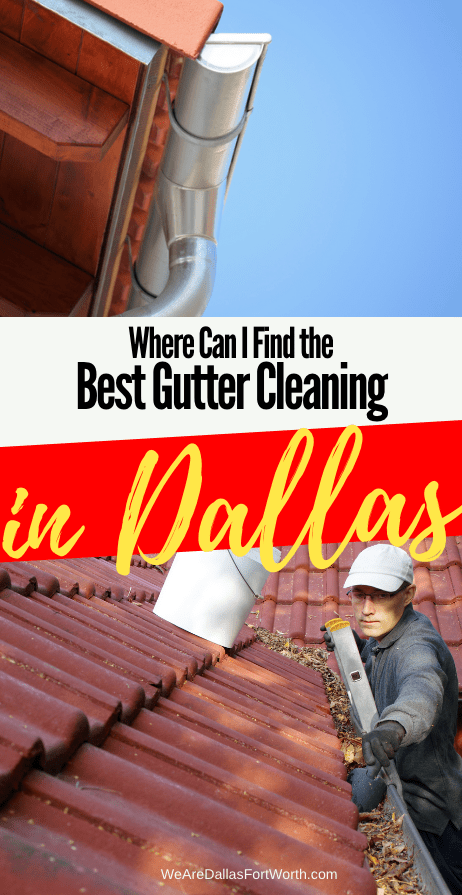 Here are 3 options to call:
1. Dallas Gutter & Repair
13534 Floyd Circle Suite B
Dallas, TX, 75243
972.234.1251
"Dallas Gutter is a quality-driven company. We are dedicated to providing excellent, professional service
to every customer. Our extensive knowledge of the gutter industry allows us to accommodate each
individual's needs, and we believe our attention to detail produces the highest quality outcome for our
customers." – Eric Wales, President of Dallas Gutter & Repair
2. Nothing But Clean
PO Box 940413
Plano, TX, 75094
972.527.1811
3. Allshine Window & Gutter Cleaning & Power Washing
Allshine uses employees that are fully trained, insured and bonded.
PO Box 2815
Grapevine, TX, 76099
972.809.6162
BONUS OPTION: Gutter Cleaning in Dallas (✅ easy option)
If you would prefer to easily click a button, see clear pricing immediately and have a one-click scheduling, then this is going to make your life awesome.
And its all on Amazon. This is it.
Yes Amazon offers a ton of home services.
If you click here, you will see the pricing right now on Amazon. 
What are the Benefits of Gutter Cleaning ⤵️

Maintaining our homes as responsible homeowners always takes top priority.
Regular gutter cleaning helps to:
● Cut down on pests
● Keep your soffits and fascia healthy
● Prevent soil erosion on your yard
● Protect your foundation
What drives the cost up or down on gutter cleaning?
The average cost of Dallas gutter cleaning is $150 with most homeowners spending between $110 and $185 or from $0.50 to $1.50 per linear foot.
If you have 2 stories to clean – this could drive the price up a bit.
If you have 3 stories, then expect for it to be a bit higher than the 2 story.
What if you want to clean the gutters yourself?
Sure.
You can do it yourself.
And there is ONE tool that I would recommend that every homeowner have.
The Gutter Whiz!
Its the ultimate tool that you can add to  a telescoping pole to be able to clean your gutters from the ground.  No ladder needed if you have a one story house.
So what happens if you decide to never clean your gutters?
If gutters are not cleaned and water overflows from the gutters, it will fall along the foundation of the building. … Also, if the foundation is wet and then freezes, this will cause heaving and cracks. In extreme cases, water damage can cause structural failure in a building.

Protecting your foundation should be of utmost importance.
That reason alone should keep us all on our toes.
Hope you enjoyed the article and you found information to work on your home to keep it safe and clean.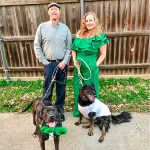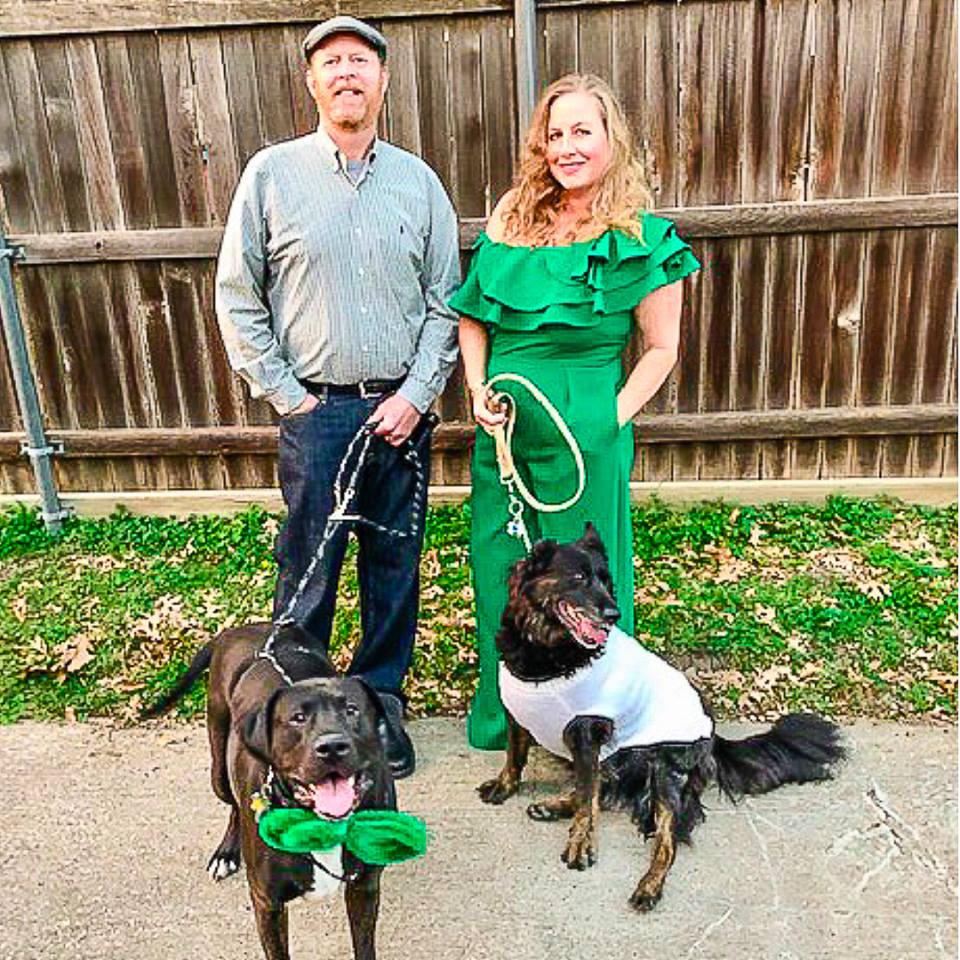 Interested in working with We Are Dallas Fort Worth start here
They help local businesses in DFW and many larger businesses looking to tell a story to the readers of Dallas. Their work entails copywriting, content marketing, blog campaigns, email marketing, social media, coaching and consulting.
You might also like
If you like podcasts, here are a few of my episodes from the We Are Dallas Fort Worth podcast