Disclosure of Material Connection: Some of the links in this post may be "affiliate links." This means if you click on the link and purchase an item, I will receive an affiliate commission. Disclosure in accordance with the Federal Trade Commission's 16 CF.
So you've decided you want to move to uproot the family and move them to McKinney . . and you totally should. What's not to love about this charming town just north of Dallas Texas? Its got lots of green space, a nationally-known historic downtown, nice people and more – and don't worry, there are plenty of homes for sale in McKinney Texas so you will be able to find just the right one.
9 Spectacular Homes for Sale in McKinney Texas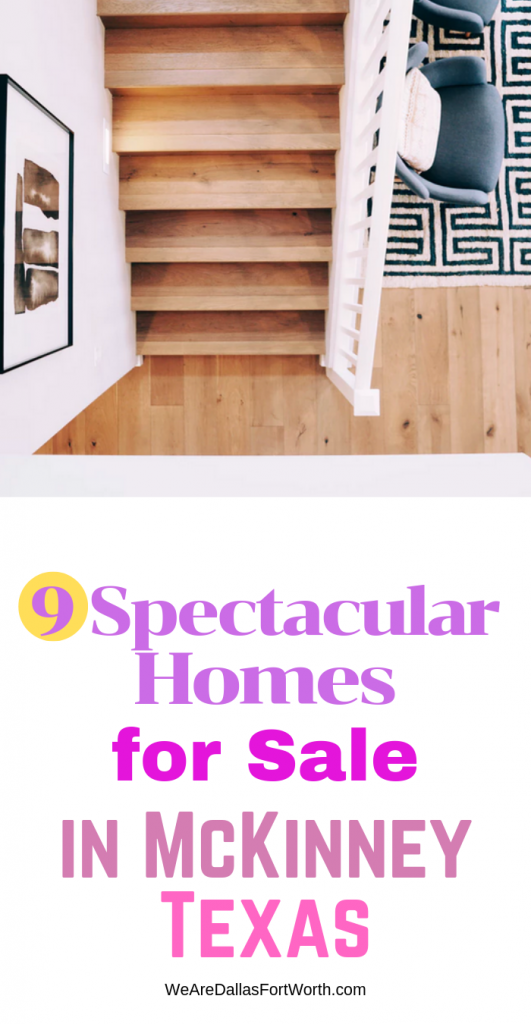 The Lone Star state (as I know quite well) is an excellent place to live in and a place to buy a property.I've lived on both coasts while Brian hails from San Antonio and there's no place quite like the DFW metroplex right now. Collin County in particular is an extremely sought after area.
Why is that?
If you are here already, you totally get it.  Easier cost of living, easy pace of life, abundant jobs, and all the things.
Yes, I did trade the beach for living here but you know what's better than the beach?
Not eating ramen noodle soup every week 😂 And also, a roof over my head, food on the table and tons of career opportunity.  Oh, keep in mind that the opportunity is not just in Downtown Dallas – its in all the places around the metroplex – stretching up Central Expressway into thriving McKinney Texas.
With no state income tax and other top-notch facilities, Texas has become the first choice for everyone who's willing to buy a property. As the real estate department is investing with an immense rate in McKinney Texas, there are certain laws and issues which you must aware of. So, if you're wondering about "Homes for Sale in McKinney" or "What do you need to know before buying a house in McKinney Texas" then you're on the right place because I am unleashing the steps to buy a home in McKinney Texas.
First up – you need to make the decision that McKinney is the place to be.
You can read more about why the 21 reasons I'm obsessed with McKinney right here or take a peek at the downtown McKinney guide that's here or why many find McK to be a foodie destination, yes it is!
Those articles should give you a little more insight into this town.
You've probably heard that this Dallas suburb has lots of small town charm and it was voted one of the top places to live.  Word is getting out and I recommend you checking it out ASAP and finding a home that's just right for you before they all get taken.
Next, its the practical stuff.
Assess your finances and do your research. Yep, this part of adulting is super important.
And think, what would Dave Ramsey do?
The most basic requirement when looking for homes for sale in McKinney Texas is to do your complete research. Considering your finances is the first step to look for and to take in the home buying process because you're going to find low-rates to extremely high-rates properties in McKinney Texas, so it's better to have a complete assessment about your credit score by obtaining a credit report.
Find a Real Estate Agent
The next requirement to look for Homes for sale in McKinney Texas is an important one: finding a real estate agent. While McKinney Texas is one of those places where you hardly need any real estate agent in order to buy a home or property for you but having the help of real estate agent is the one person you need on your team right away.
I recommend Change Realty and giving Mohammed Hassan a call.  Save this number in your phone: 214.336.7910
This step is important, and I recommend you not to skip this part because the process of buying the property is a bit complex and you'd need real estate agent at many stages. So, be sure to pick the best one for your purposes and goals.
Get pre-approved for a Mortgage
Next up is to get approved for a mortgage.
Y'all have got to figure out what you can afford and what your budget is so that you can tell Mohammed to look for these homes.  And remember, during times of a surplus, you will probably have a little more wiggle room in the negotiating so the range can be broader than your exact budget. And if you are a first time home buyer like so many others, you'll want to lean on the team at Change Realty for support.
Getting the approval for a mortgage is important before you make an offer after search home for sale in McKinney Texas and be sure to learn about the Lender's requirement as well. If you're a first-time buyer in McKinney Texas, then you can take advantage of different programs which provide you discount offers.
Start the Property Search
Once you've been pre-approved for a mortgage, the next step is to start the property search. Now, ask yourself a question that "Which type of house you're looking to buy" or "What do I need to buy" and list what you want from a property.
McKinney has every style of home – on the east side of 75 you'll find beautiful historic homes within their historic district.  This is also a very walkable community and tight knit community.  In downtown you will find a weekly farmer's Market, loves seasonal festivals put on by the City of McKinney and one of a kind restaurants and antique shops.
On the other side of 75, you will discover a variety of ranch style homes and neighborhoods with HOA's.  This is also where you'll discover a beautiful area called Adriatica Village.  There is nothing like this in the metroplex.
Another fun spot is Erwin Park for picnics, hiking and mountain biking.  Its one of our favorite parks to explore.
Go to Change Realty and begin your search by clicking on the Buy menu item at the top.
Have fun touring homes
This is the part where you get to come visit McKinney and take a look at what you like.  And remember, if you decide you would like to go further north to Melissa or south to Plano or the lovely Highland Park area . . Mohammed and the team will not hold you to only buying in McKinney.
Make a Written Offer
Once you've decided which property to buy and satisfied with the location, then it's time to make a written offer. In Texas, it's important to make a written offer when buying any house, property or anything so that agent can review the contingencies, terms of the offer and other legal aspects.
This is why you need an expert real estate team on your side, they will guide you on what kind of offer to make once you are serious about a place.
Close the Deal
Once the written offer is accepted, then the next step is to close the deal. Don't worry the team over at Change Realty will guide you on this process.  There are so many details with real estate its important to work with one that is an expert and loves the work.  I could never do what a real estate team could. I trust experts to do what they do best.
There you've it, and these are the necessary things to look for when going for buying a home or looking for homes for sale in McKinney Texas. Be sure to take your time with the process, and ask any questions you have that arise during the process.
So now its time to showcase some homes that range from quaint Victorians to sprawling estates. 🏡
I just love the quaint Victorian I featured below and could imagine riding my bike to lots of trips to Filtered Coffee on the Square and coming home to curl up in a blanket to watch Christmas Hallmark movies.  I know some of y'all totally get that.
Here are 15 of the most spectacular homes for sale in McKinney Texas
Because I think the best part of moving is the SHOPPING.  You have complete approval to shop and look and visualize what your life would look like in each home.
1. This sprawling estate is perfect for large families, home offices and live life large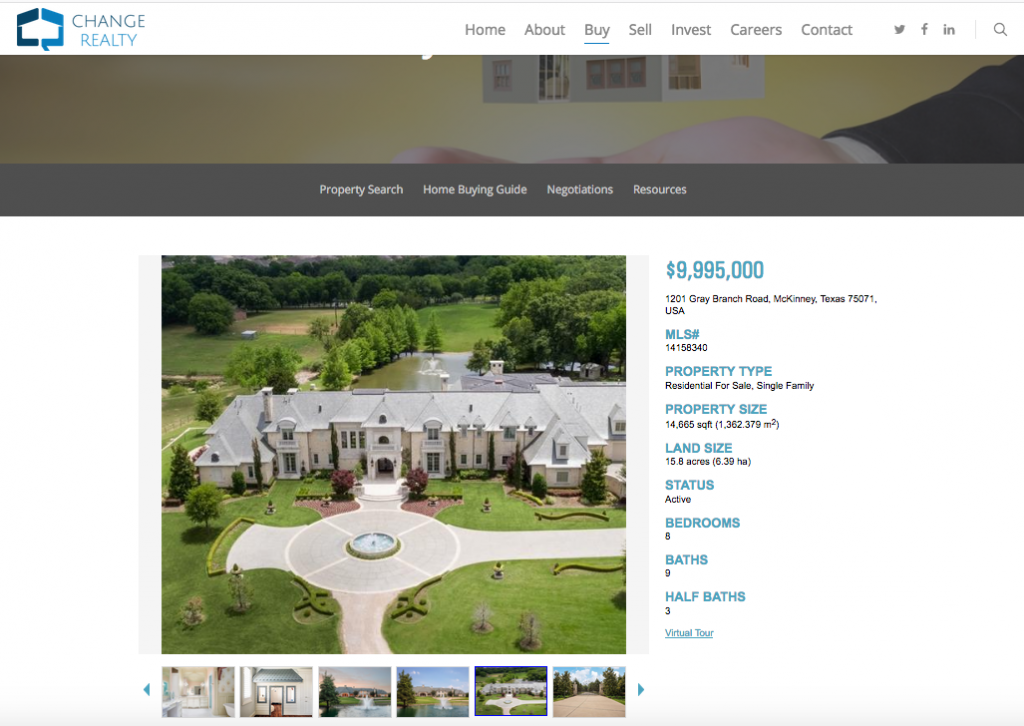 #2 This country estate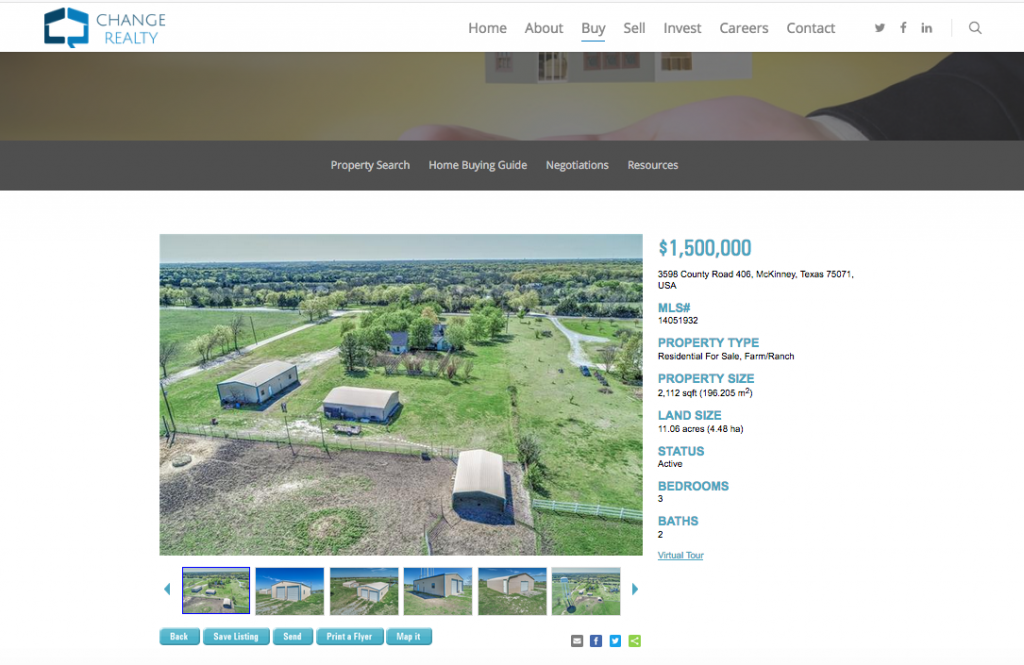 #3 A stunner in Adriatica Village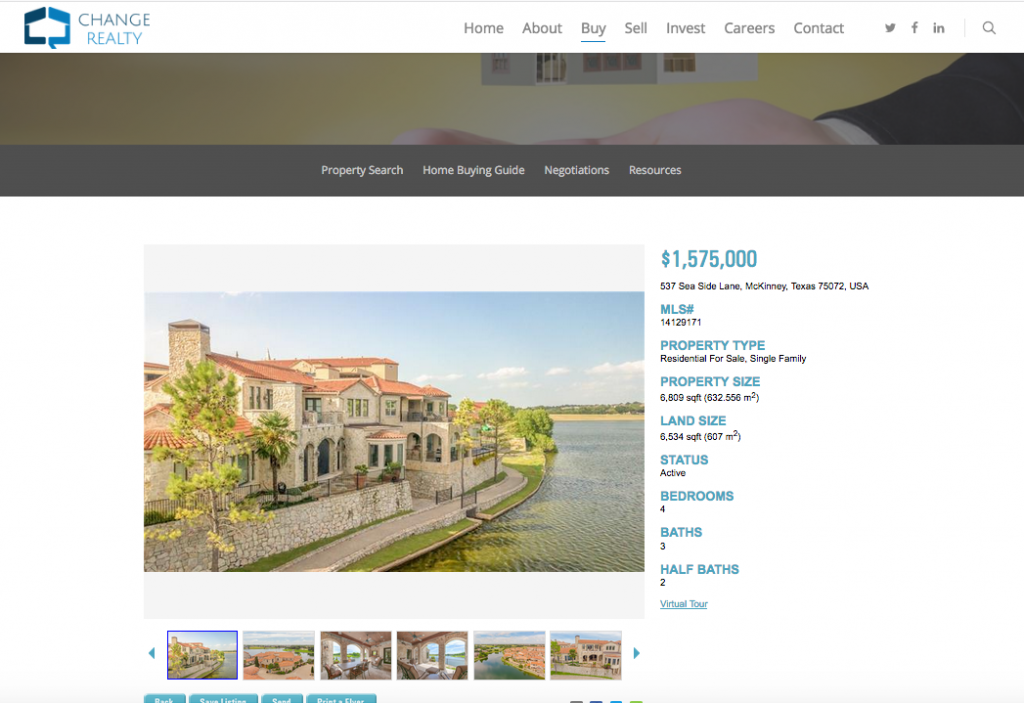 #4 An adorable home in Tucker Hill
#5 Here's a gem on adorable Waddill Street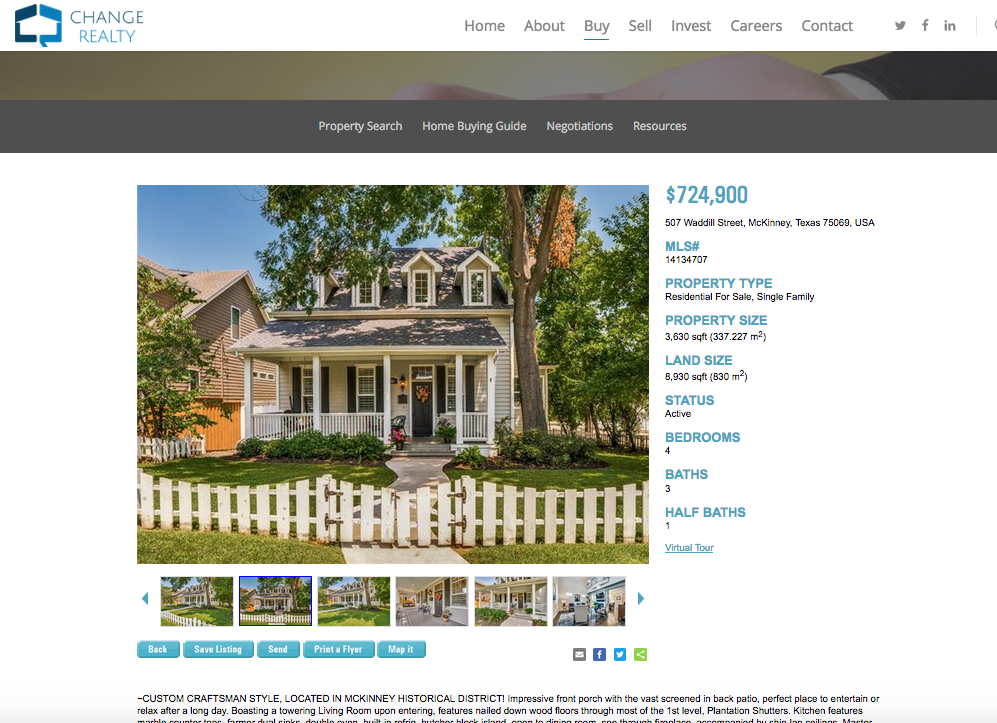 #6 This beauty from Highland Homes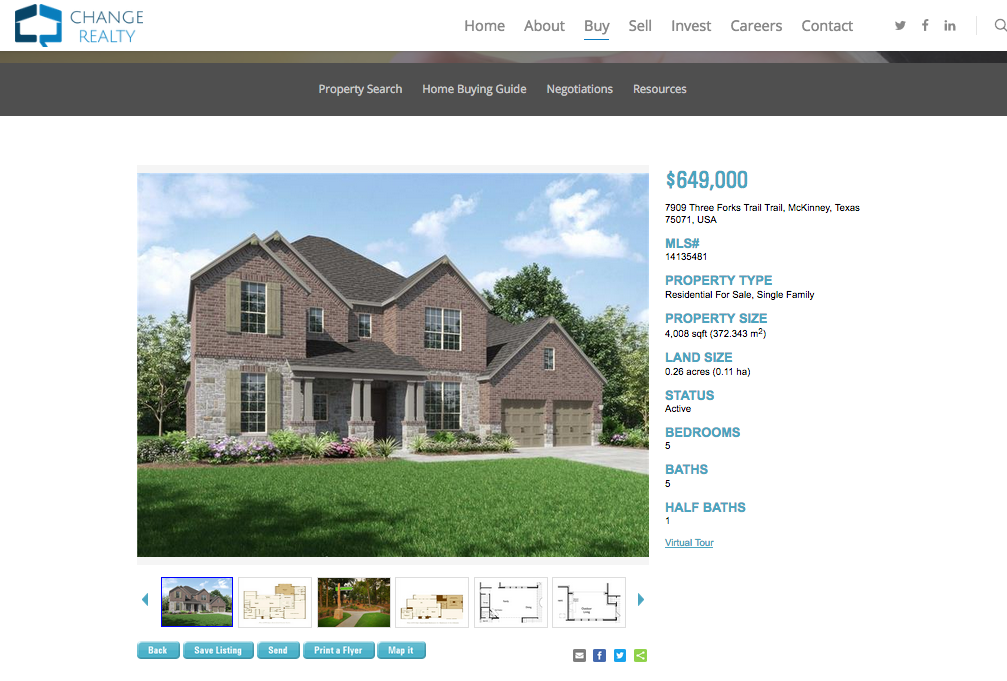 #7 I adore this classic home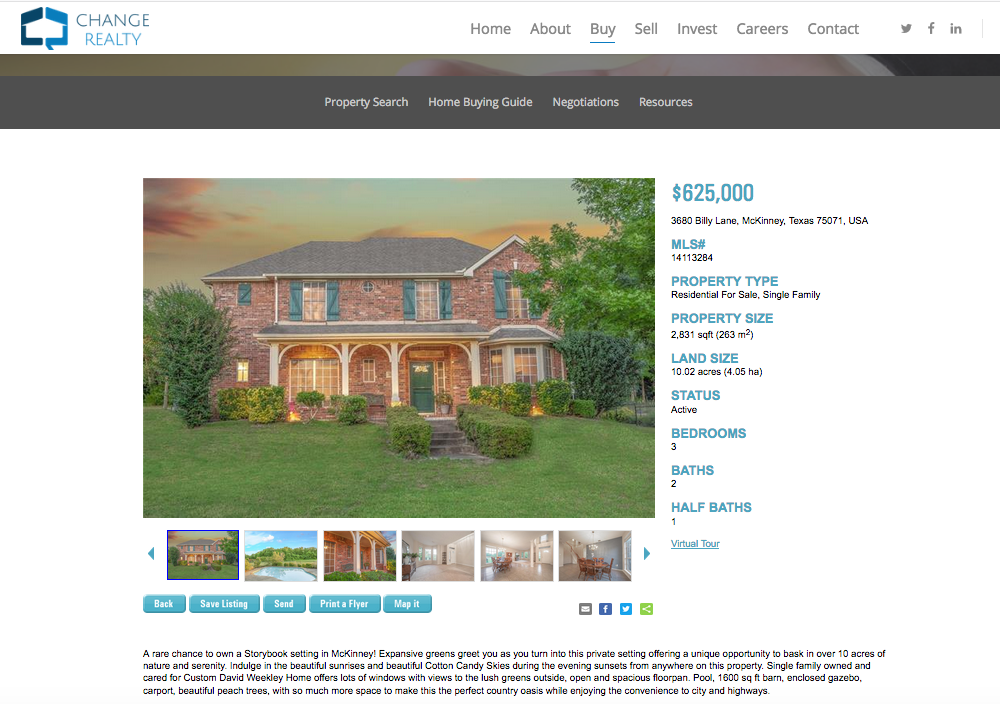 #8 Maybe this red Victorian is up your alley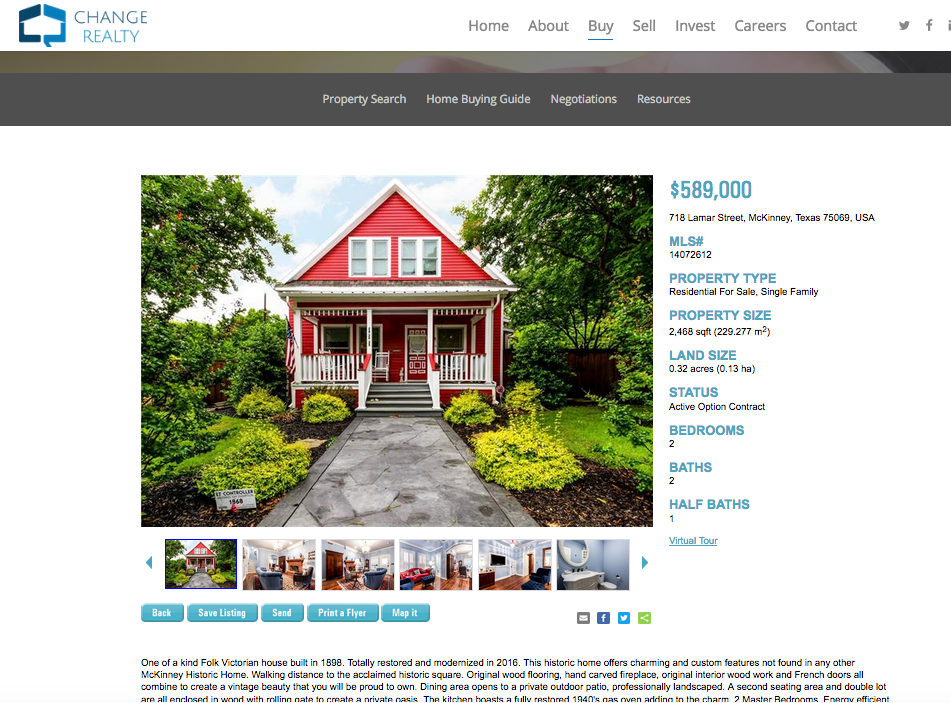 #9 Maybe this patio home in Craig Ranch is more your style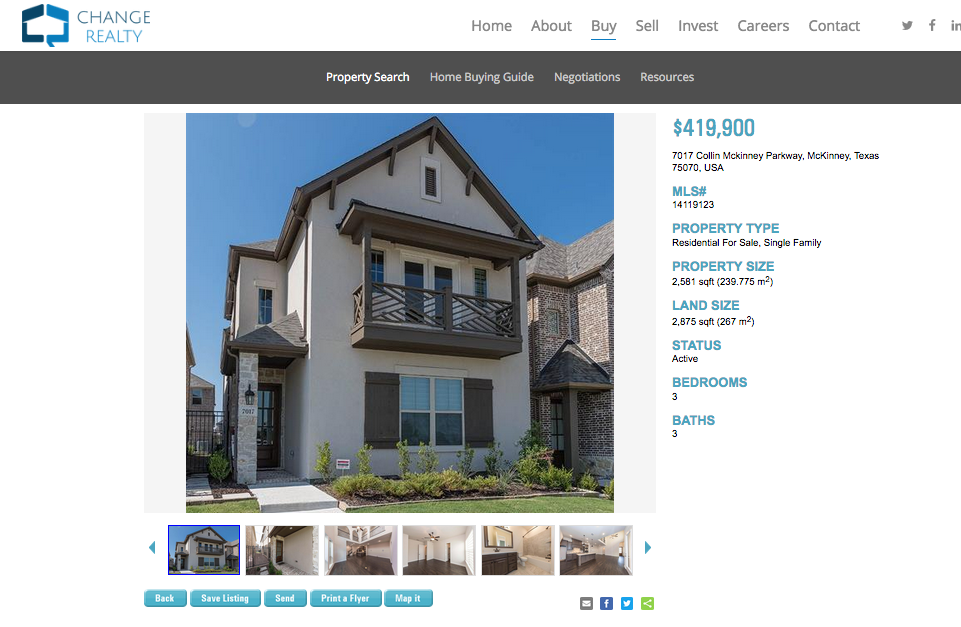 So what if you are moving to the DFW metroplex or Collin County from another state?
Currently, this is the norm, so know that you are not alone.  We have new residents coming in from Michigan, New Jersey, California, Missouri, New England and everywhere in between.
Things are different in Texas but hopefully you will find those differences to be positive ones.
Be Prepared for Warmer Weather
Although Texas is big, and conditions can vary widely, depending on where you live within the state. From humid to dry, from moderate to extreme, Texas weather is an experience. If you are coming from the North, the winters are much more mild, the summers are much much warmer.  Typically its a dry heat which is easier to handle than high humidity and
Summers are generally hot and temperatures average in the mid to upper 90s, while winters average around the mid-60s with rare drops if there is an occasional cold front that comes through the state. Texas averages more tornadoes per year than any other state, and the Gulf Coast has been hit by several major hurricanes including Carla (1961), Celia (1970), Ike (2008), and Harvey (2017).
We always find February to be an interesting month – you might experience ice or 80 degree days or snow all withing the same week.  Interesting, right?
If you don't love warm weather, you may not love it here. On the other hand, if you are someone who thrives on it, moving to Texas is the best decision you have made!
Lower Taxes
Texas is one of only seven states where residents pay no state income tax. The state sales tax isn't very high either. There are also several tax incentives for businesses which is why the DFW area is seeing in influx of new big business like Liberty Mutual and Toyota North America.
Real Estate is Reasonable
In 2019, although there has been an increase in prices its still far lower than a home in New Jersey.  And if you are coming from New Jersey, then McKinney Texas and DFW in general will offer much newer well maintained homes that need less meddling.
The homes are bigger, the yards are bigger, you can have an in ground pool without issues and overall lots of room for your kids to play or your dogs to run around.
In fact, one home close to Brian and I even has a 9-hole golf course.
Your electricity bill will be smaller
Texas has a deregulated electricity market, meaning consumers can choose their energy supplier. This allows you to select the company that best fits the needs of your home and family. You can change providers although certain cities are in a coop and restrict this.
We chose to go solar because its Texas with lots of ☀️☀️ and we wanted to use the resources available to us.  It cost is $0.  Keep in mind, we are still on the grid.  No one is completely off the grid.
The Public Utility Commission of Texas has created some excellent resources for shopping rates and providers. Visit Power to Choose or Power to Save to help get you started and see the options available to you.
Plenty of Jobs
There's just no shortage of jobs . . in fact, another large company has just arrived, Salesforce just came to Dallas.  Big companies, medium companies, government jobs etc – so many options.  Plus, so many of us work virtually for a company so really location is becoming less of an issue.
Brian and I have chatted about moving but at the same time, we like having the security and the opportunities that we have in a larger metroplex like Dallas.
So many cool places to eat.
The Yard in downtown McKinney, the Truck Yard in the Colony or Dallas, Hub Streat in Plano, Sushi Saki, Legacy Hall, Mercat Bistro in the Harwood District, Hutchins BBQ, Rye . . and then there is always Whataburger. 
Southerners like to eat as mentioned here and its no secret that Texans have a love for food.
Walkability
The first thing you'll notice about the Texas is that things are spread out geographically.  Thankfully, Dallas has an amazing public transportation system including shuttles, buses and trains. This DART system does cover many areas of Dallas.  In addition, many suburban cities have focused on creating amazing trails systems like Richardson, Plano, Allen and McKinney.
If you like walking you can definitely find advantages to using the Light Rail system and making the connections you need via foot.
Everything Is Bigger Here
Houses are big, cars are bigger, and yes are hair is too! 😂
So many friends of mine that have moved in from other states are so happy to settle in here and have a bigger home and room for their growing families plus room for guests to stay.
One more thing – you'll need to plan your for packing up your current home and moving here
Mohammad Hassan and the team from Change Realty is going to be your best source of referrals in where to go for the solutions you need.
You'll have a lot on your list of things to do prior to getting here and then a list of things to do once you have arrived.
You'll want to choose a reputable moving company: When researching moving companies, check to be sure the company you choose has a TxDMV license before hiring them.
Once you have a new address you'll need to change your address: This way you don't miss any bills or important mail.  Just head over to the USPS website to make that change.  You can also forward your mail from your old address to your new one.
Driver's Licenses, Vehicle Registrations, Voter's Registrations etc.: You'll find all the information you'll need on the official website for the State of Texas. Keep in mind that you have 90 days within moving to the state of Texas to secure your driver's license.
If you want the house of your dreams and want to become a Texan, this is the best time to make the move.  McKinney is a great place that many call home . . . and if you decide you want to live elsewhere in the metroplex, just ask Mohammed and team at Change Realty where you should look.  He knows all of the best places and will be your go to trusted source in real estate in Dallas.
➡️Again, here is his contact info:
Mohammad Hassan
Change Realty
Call him here: 214.336.7910
Email him here: [email protected]
You'll find that team at Change Realty puts people first and works with the highest of ethical standards.
Have fun going shopping and getting to know the team!
Oh, one more thing, be sure to get an insider's look at the area by following along over here

Thank you to Mohammed Hassan and Change Realty for sponsoring this post, 9 Spectacular Homes for Sale in McKinney Texas – Dallas Real Estate agent. I was paid for the creation of an article to help promote Mohammed's message and I am proud to spread this business owner's  mission of helping families find their dream home in DFW with ease. This is something that I believe would bring value to my local DFW audience and new residents to Texas.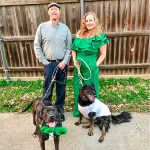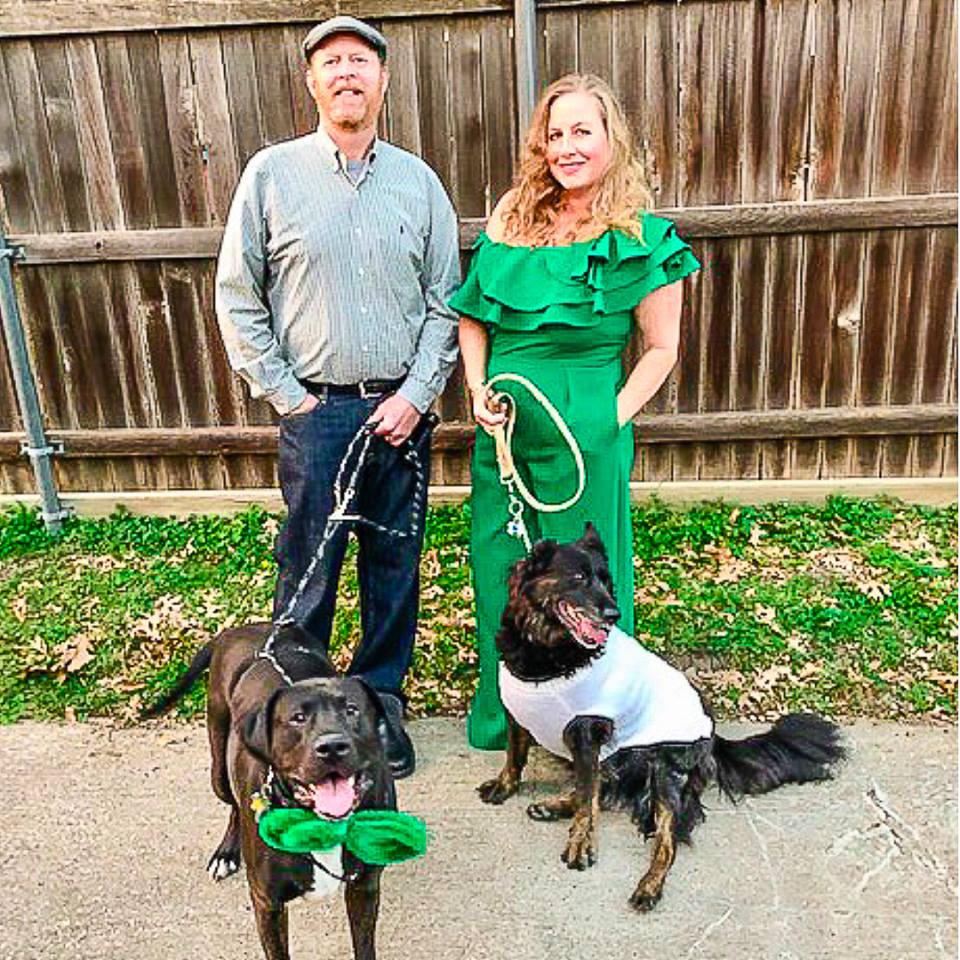 Interested in working with Becca or being featured here on the website, start here
Becca helps local businesses in DFW and many larger businesses looking to tell a story to the readers of Dallas. Her work entails copywriting, content marketing, blog campaigns, email marketing, social media, coaching and consulting.
This article contains some affiliate links, meaning that if you make a purchase through these links, I may earn a small commission (at no extra cost to you!). Thank you for reading!
You might also like:
Don't forget to pop your earbuds in to catch some of our podcast episodes here: