Disclosure of Material Connection: Some of the links in this post may be "affiliate links." This means if you click on the link and purchase an item, I will receive an affiliate commission. Disclosure in accordance with the Federal Trade Commission's 16 CF.
Rowlett Creek Nature Preserve Trails is a moderately trafficked loop trail located near Garland, Texas that features a creek and is rated as moderate. The trail offers a number of activity options and is accessible year-round. Dogs are also able to use this trail but must be kept on leash (keep an eye out for the many mountain bikers)
Rowlett Creek Preserve has got to be the BEST trail in DFW
Rowlett Creek Preserve trail is located in the city of Garland's public multi-use park at the intersection of Castle Drive and Centerville Road. The trail is currently over 16 miles long and since it is built on a staked loop system a trail user can choose various loop combinations to obtain distances that vary from 1 to 16 miles.
The trail is currently comprised of 14 connected loops; those numbered 1, and 7 through 14 are north of the parking lot and those numbered 2 through 6 are on the south side. These loops are numbered in the manner in which they were built so for those first time riders, the layout may not seem to be intuitive thus it's a good idea to either follow someone that knows the trail system or bring along a copy of the trail map. The direction of travel for all loops is CLOCKWISE for Bikers and it is suggested for all others [i.e. Runners, Hikers, etc] to go in a COUNTERCLOCKWISE direction.
About half of the trail mileage is in the trees with some areas that are tight and twisty. The rest is out in open with some fast, straight field sections. Most of the trail is flat with only a few relatively short climbs. There are a number of areas of the trail that come close to an edge mainly along one of the three creeks that pass through the RCP greenbelt. In general as the Loop ID number increases so does the skill level required to negotiate it. The trail maps are marked in ski area fashion with green, blue and black skill levels [i.e. easier, more difficult, and most difficult respectively]. This is a multi-use trail so please be considerate of all other trail users.
This is also the trail we catch W on the most and by W, I mean George W Bush.
Yes, he's a mountain biker! Kinda badass, right?
More about the Rowlett Creek Preserve Trail
The Rowlett Creek Preserve trail was created as a result of Earl Hammond [RCP's first TS] obtaining permission for his proposal to build a mountain bike trail system of up to five [5] miles in length from the city of Garland's Parks And Recreation Department in 1994. The first 1.5 miles of trail [loop 1] was opened in June of 1995 on National Trail Day. Within less than two years Loops 1 through 7, a total of 10 miles, were constructed. Since then It has increased to over 16 miles for Loops 1 through 14, with additional loops planned for the future. In 1912 theEast Texas Traction Company started a rail line to run between Garland and Greenville. In 1917 the project was stopped and the rails and equipment salvaged. The rail line was to go through the middle of the RCP greenbelt area back then and evidence of this old construction project can still be seen on Loops 7 and 1A.
Here's a perfect bike to take the preserve by storm:
Can't wait to find more nature gems in DFW and invite you to join the convo over here on the page.

This article contains some affiliate links, meaning that if you make a purchase through these links, I may earn a small commission (at no extra cost to you!). Thank you for reading!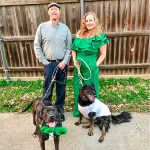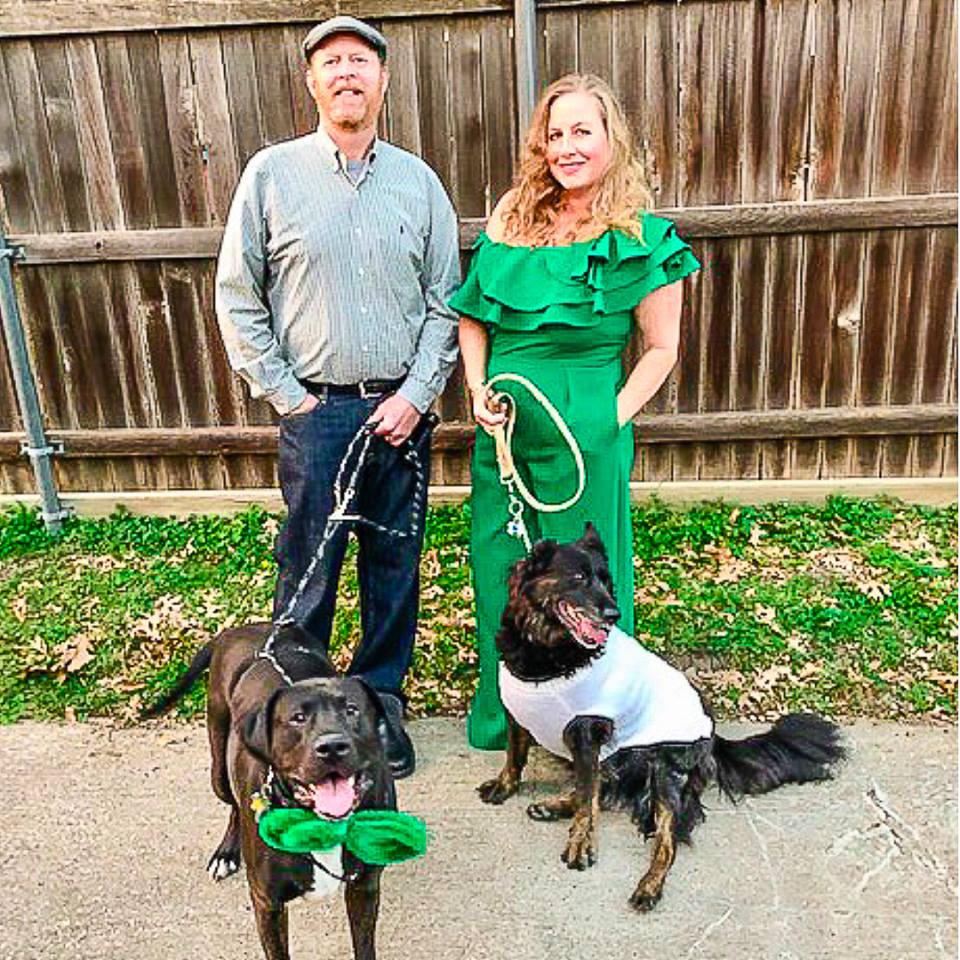 Interested in working with Becca or being featured here on the website, start here
She helps local businesses in DFW and many larger businesses looking to tell a story to the readers of Dallas. Her work entails copywriting, content marketing, blog campaigns, email marketing, social media, coaching and consulting.
Be sure to take a peek at the LIVE show here, I would love to see you join us every Wednesday morning at 10:00am  – here are just a few of them from the recent weeks (lots of Plano and Frisco representation in the house!)
Catch some of our podcast episodes here: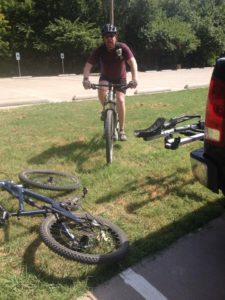 Mountain Biking Rowlett Creek Preserve