Disclosure of Material Connection: Some of the links in this post may be "affiliate links." This means if you click on the link and purchase an item, I will receive an affiliate commission. Disclosure in accordance with the Federal Trade Commission's 16 CF.
Life just got a lot easier with these Grocery Delivery Options in McKinney for 2020.
Many stores started with the option to conduct online ordering and curbside pickup, which alone is a huge game  changer for busy professionals and busy parents.
But many grocery stores, went ALL IN and provide delivery right to your door.
Could you use a helping hand?
Keep reading . . .
Grocery Delivery Options in McKinney for 2020
1. Imperfect Produce
2. Instacart
3. Market Street
Eeks! They don't have delivery yet!
However, they do offer online grocery ordering with pickup.
They are one step closer to making chores easier.
4. Kroger
Kroger. Kroger. Kroger.
One of the first to offer curbside pickup, so far, they are sticking with this with no delivery option.
2901 Lake Forest Dr
McKinney, TX 75070
Store Phone:
(972) 540-1196
Pharmacy Phone:
(972) 540-1172
5. Trader Joe's (delivery through a 3rd party)

Trader Joe's is now available for delivery. TJ's does not offer its own delivery service yet, but you can order food online and have it delivered through services like Postmates and DoorDash.

2851 Craig Dr STE 100,
McKinney, TX 75070
(214) 491-1893
6. Aldi's (delivery through Instacart)
Aldi does not offer delivery through their own stores but rather uses Instacart to order and deliver.
8801 Stacy Rd
McKinney, TX 75070
7. Tom Thumb (Grocery delivery)

Tom Thumb also offers these services:
Business Delivery
Coinstar
debi lilly design™ Destination
Drive Up and Go
Gift Card Mall
Grocery Delivery
Rush Delivery
Same Day Delivery
Tom Thumb Fuel Station
Western Union
8. Albertson's (Grocery Delivery)

Albertson's offers these services:
Business Delivery
Coinstar
debi lilly design™ Destination
Fed Ex Drop Off and Pick Up Location
Gift Card Mall
Grocery Delivery
Key Maker
Redbox
Rush Delivery
Same Day Delivery
Western Union
9. Amazon Fresh (2 hour delivery with PRIME)

🍒🍊🍔🌮🌽🍾🍜🍯🍞🧀🍗🍒🍊🍔🌮🌽🍾🍜🍯🍞🧀🍗
Amazon is by far our top choice.
We already use Amazon for everything like:
And yes, even Garage repair
Supporting local (yet ambitious) makers, yep, Amazon has a handmade section
Of course Prime Video. Because the Marvelous Mrs Maisel is absolutely magical
Swimsuits. I get so many compliments on this adorable and affordable suit.
Dog Treat robots. Because those dog treat robots made for an awesome Christmas gifts this year.
Over the past year you've probably seen the rise in demand in the McKinney area for grocery delivery.
As things continually evolve and change, over time, something that seems so different starts to get adopted and it becomes the new normal.
Delivery is becoming our normal.
And I can only imagine the RELIEF it brings to this one group of people.
You know who that is?
Parents.
Parents throughout all of McKinney.
Especially those with infants, toddlers or any child that would make grocery shopping so much more challenging for a parent.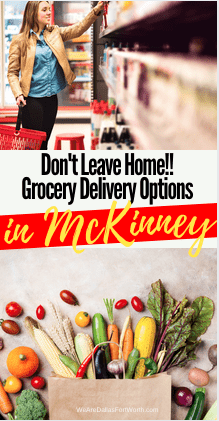 How Does Instacart work?
The shopping delivery company's service works like this: on Instacart's website or on its mobile app, you'll add the items you'd like to get to a cart and then you will select a delivery window that can be set to an hour away or up to a week in advance.
After the order is submitted, just make the payment and the grocery order will head your way.
How does Amazon Grocery Delivery work?
Amazon Fresh is a U.S. grocery delivery and pickup service that operates mainly with Whole Foods Market, which Amazon owns.
Once you log in, you can begin shopping! All you have to do is choose your items and select a date, time and delivery option.
They can even leave the Amazon fresh order at your door.
How does Imperfect Foods work?
We finally tried Imperfect Produce delivery after seeing them once again at the Plano Tree festival. I don't really care for many subscription boxes but with this one there was no commitment, just get a box of produce whenever you would like.
For less than 20 bucks, all of this was delivered to our door. I already made beet chips from the beets and honey butter  and thyme roasted carrots.
Our goal is to consume really nutritious food during November and December (because all of those cookies and pies make me feel so yucky by January).
Tonight I will roast tomatoes and garlic (throw in some pasta for the hubby) and make more carrots for me and a chopped kale salad.  Who needs pecan pie with all of this deliciousness?
Here is my referral link for a $10 credit on your order.  That would cover a good amount of your produce box. Its an interesting company that has carved out a win-win niche. Check em out and Enjoy!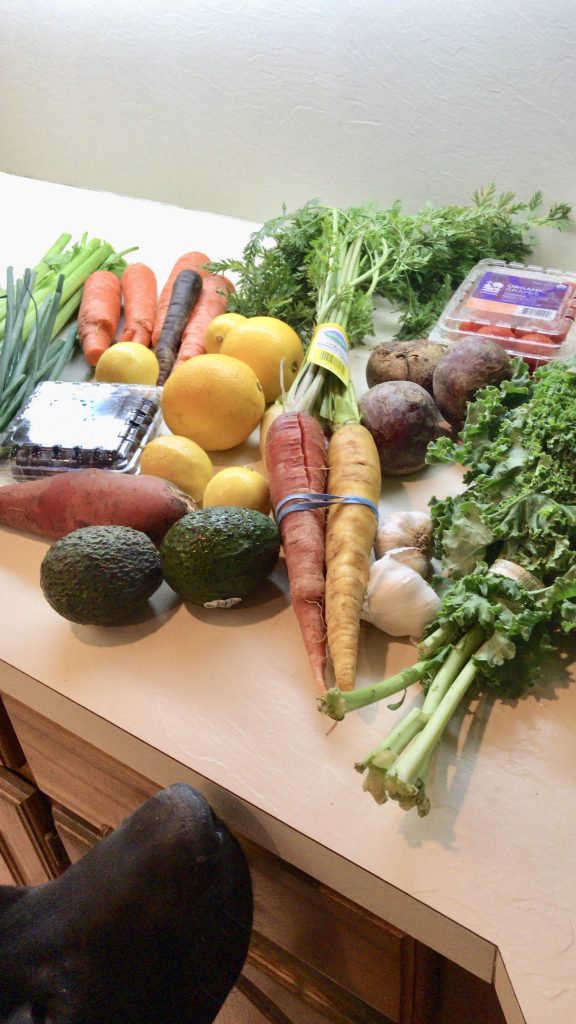 Final Thoughts on Grocery Delivery
Once you slowly begin making this service a habit, you will probably continue with delivery – its easy, convenient and gives you extra time each day.
Why not make life a little easier and have the things you actually need delivered to your door.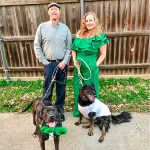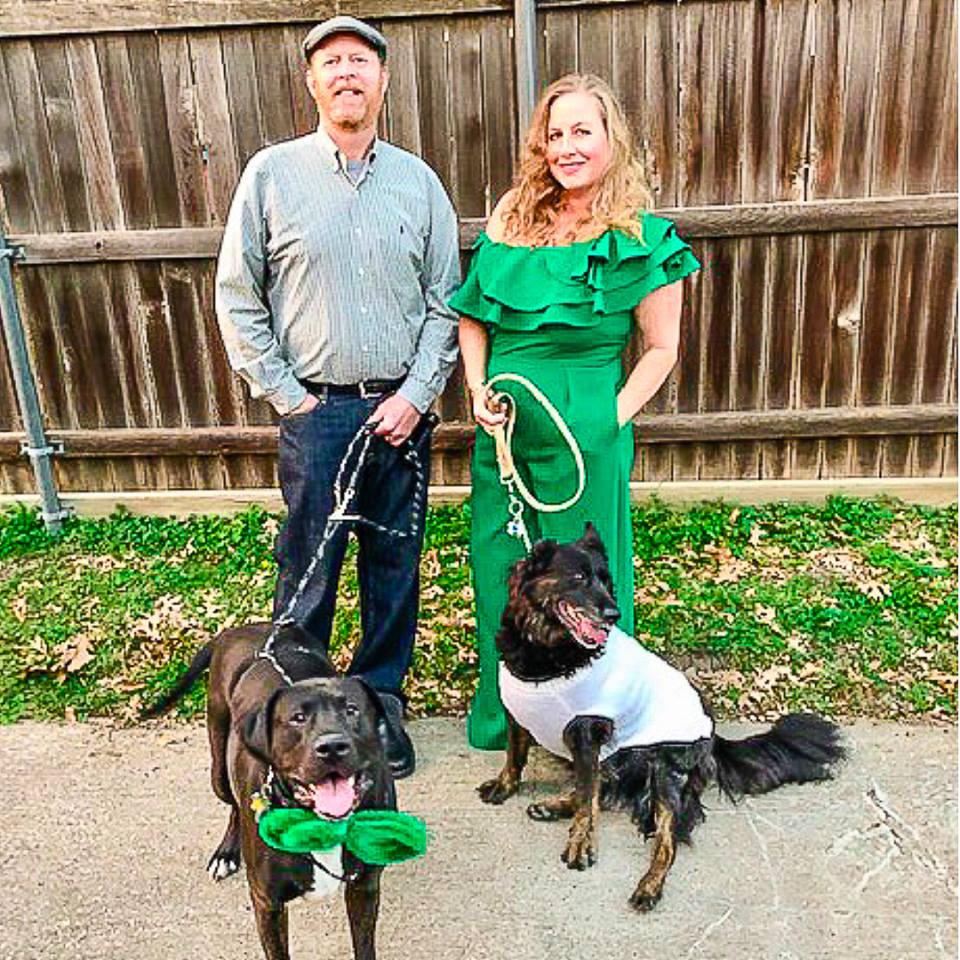 Interested in working with the We Are DFW team start here
They help local businesses in DFW and many larger businesses  looking to tell a story to the readers of Dallas. Her work entails copywriting, content marketing, blog campaigns, email marketing, social media, coaching and consulting.
You might also like
If you like podcasts, here are a few of my episodes from the We Are Dallas Fort Worth podcast