Disclosure of Material Connection: Some of the links in this post may be "affiliate links." This means if you click on the link and purchase an item, I will receive an affiliate commission. Disclosure in accordance with the Federal Trade Commission's 16 CF.
If you are tuned in to Anna Texas, then maybe you saw that another body was found.
Yet Another Anna Texas Body Found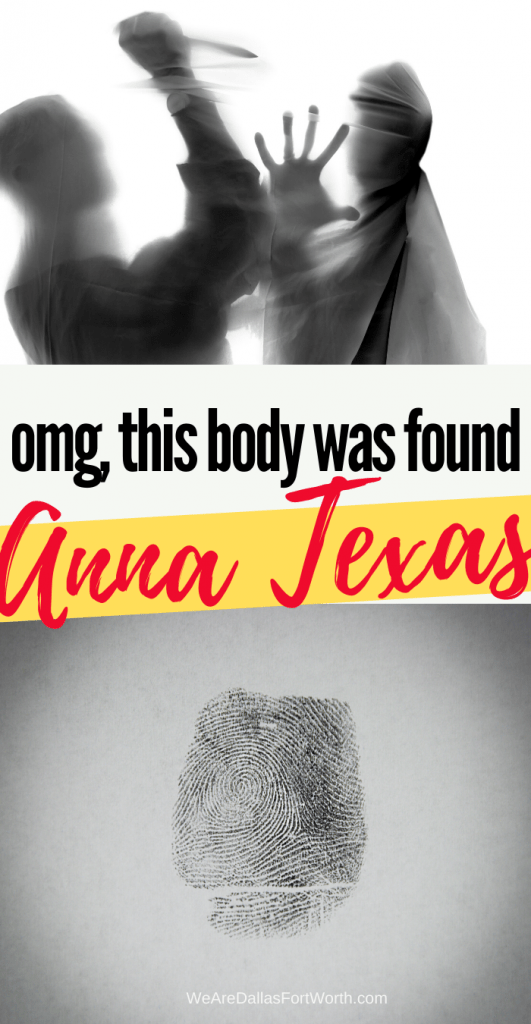 Year after year, my attention keeps getting pulled to dead bodies discovered in Anna.
There might be a reason for this . .
Perhaps its not because Anna is a dangerous place but because of this ⤵️
Its still rural.
Or at least somewhat rural which allows for some space for disposal, less cameras and the ability to operate incognito.
I'm not sure whats happening in Anna Texas but here are some stories to give you insight.
Here's some of the most recent discoveries: 
What should you do if you discover a dead body?
Finding a dead body is shocking — both physically and emotionally.
Never attempt to touch or move the dead body you have found as it could put you at health risk or put your evidence on the body. The body of a deceased person can harbor potentially infectious bacteria that can infect those who come into contact with it.
So, what should you do if you find a dead body?
Call 911. Remove yourself from the scene as it could still be a dangerous environment.
Be ready to answer questions from law enforcement and cooperate in any way you can to help them find closure as well as the deceased's family.
Catch some of our podcast episodes here:

And more on Anna here: