Disclosure of Material Connection: Some of the links in this post may be "affiliate links." This means if you click on the link and purchase an item, I will receive an affiliate commission. Disclosure in accordance with the Federal Trade Commission's 16 CF.
Waxahachie is a suburb of Dallas with a population of 33,240. Waxahachie is in Ellis County and is considered a great place to live within reach of Downtown Dallas. Living in Waxahachie offers residents a quaint sense of community with a beautiful historic district, Victorian homes, festivals, events and surrounded by many parks.  And when I travel outside of the state many people ask me is Waxahachie Texas a good place to live?
Is Waxahachie Texas a good place to live in 2020?
Waxahachie is a very good place to live, or even visit like we enjoy doing. It has a down home feeling and the neighborhoods are beautiful, cozy and inviting.
With many things to do and enjoy in Waxahachie, you'll enjoy the people and the town – including the historic downtown area, so much personality and authenticity.
There are also many options when it comes to food, including restaurants inside of shops, soda fountains, a brewery, bakery and a phenomenal coffee shop inside of giant Victorian home.
What about different age groups?
There are also plenty of things for your active family members of any age to do.
You'll have plenty of parks to choose from and a community pool.
Of course, its amazing to have a pool for everyone to enjoy in the Summer.  And even your four-legged friends can enjoy the Dog Park ➡️ Wags-A-Hachie Dog Park. 🐶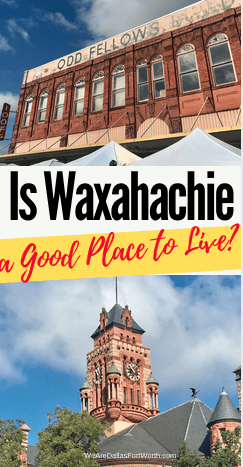 List of the Pros of living in Waxahachie TX
Overall, the humongous state of Texas offers you a lot of unique things depending upon your needs and your wants, but let's talk about the pros of living in Texas, specifically Waxahachie Texas, to give you insight into what benefits you're going to have when you finally reach there.
Is Waxahachie Texas a good place to live? Let's find out!
1. Favorable Weather for Residents
Every state has its own unique weather, and you're going to find Texas weather has its own unique flavor.
If you love spending your days outdoors going on picnics, adventures to the lake, local parks, barbecues with friends and all of the sporting events and activities that are offered here. There will be small pockets of extremely hot weather and the occasional bit of snow. But the majority of the year is pretty decent.
Just keep in mind that August and September will pass and it is afterall a dry heat 😂 So plan on staying indoors for these months and coming back out to rock your October.
2. Off the Beaten Path
When most consider moving to the Dallas area they think about towns like Plano, McKinney, Prosper, Grapevine, Southlake and even as far north as Celina, Anna and Van Alstyne.  These cities are becoming quite full and the roads that lead to them are even more congested.
So consider going in the opposite direction – SOUTH.  And settling into sweet little Waxahachie.
Yes, its off the beaten path but perhaps an interesting place to live in for you and your family.  Plus, the home prices are more agreeable than the price tags being seeing to the Norht of the city.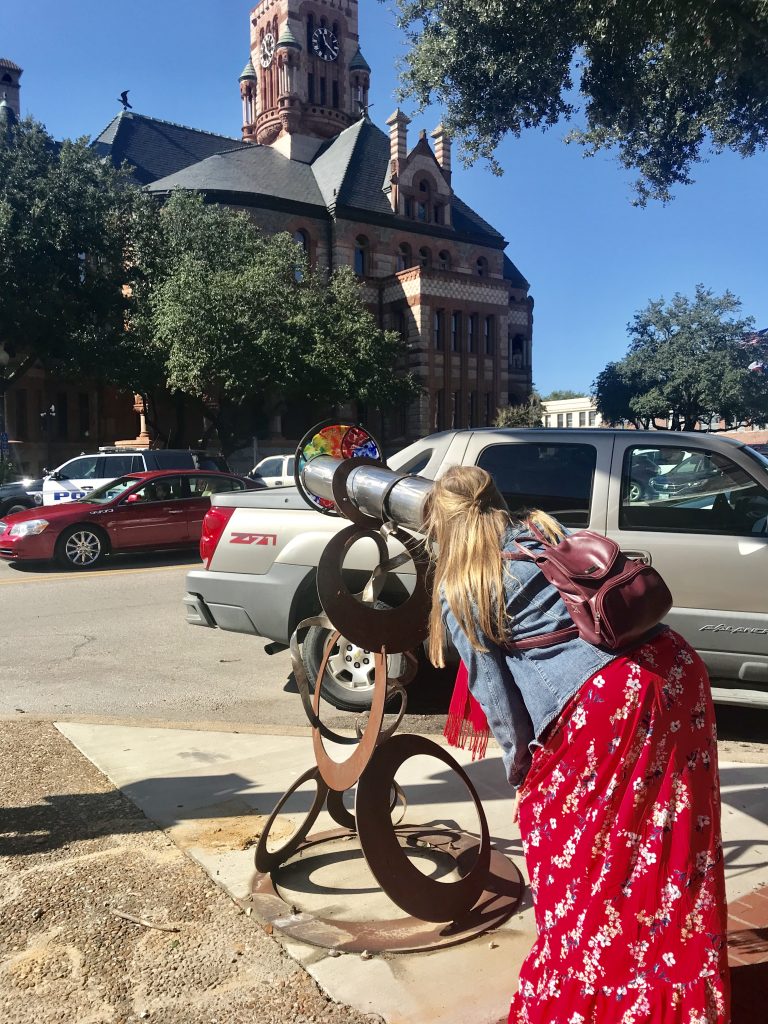 3. More Employment Opportunities with New Development
Most importantly, Buc-ee's is also coming to Waxahachie as the city has approved plans in the Summer of 2018.
In addition, Cardinal IG recently broke ground on a 100,000 square foot establishment and plans on bringing in up to 30 more jobs.
Other corporations that have a large footprint in the town include Walgreens, Owens Corning, AEP Industries and Baylor Scott and White.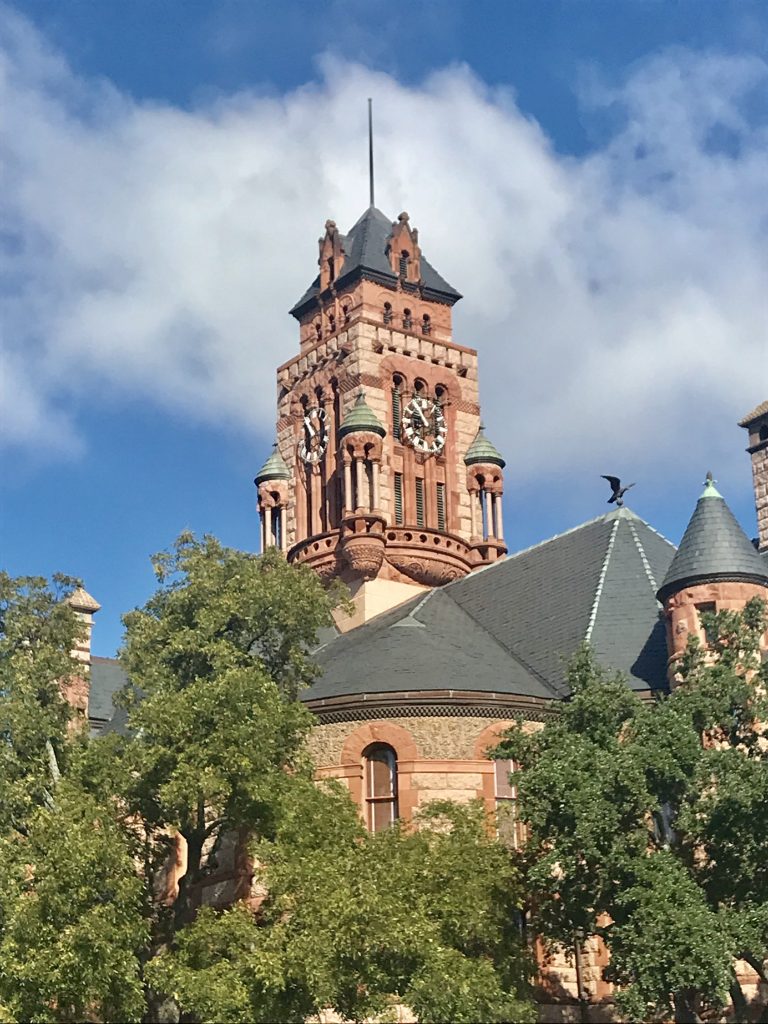 4. A Beautiful Downtown
When visiting Waxahachie, be sure to explore all the antique shops on the Downtown Square and Rogers Street. We always love perusing Happy's, The Dove's Nest, My Father's House, Old Town Village and Red Barn, to name a few (in fact, go see all of the stores in their directory here).
The Downtown area is also where the Texas Country Reporter Festival is held, many many car shows and the Christmas events such as the ⤵️
1st Annual Historic Waxahachie Christmas Tour of Homes will take place Saturday, December 14th and Sunday, December 15th from 2-8pm and will feature homes in architecture styles for every taste! Victorian, Craftsman, Mission-style and more!
5. Indulge at the Brewery
Waxahachie has their very own Brewery, Railport Brewery.  I need to make sure its on the tee here.
The First Family Owned and Operated Brewery in Ellis County, Texas! The people are friendly welcoming you inside to the tasting room where you'll even find snacks such as Lucky Charms! Plus, they have an indoor seating area (dog friendly) and an outdoor patio to relax in the sunshine and enjoy live music and food trucks.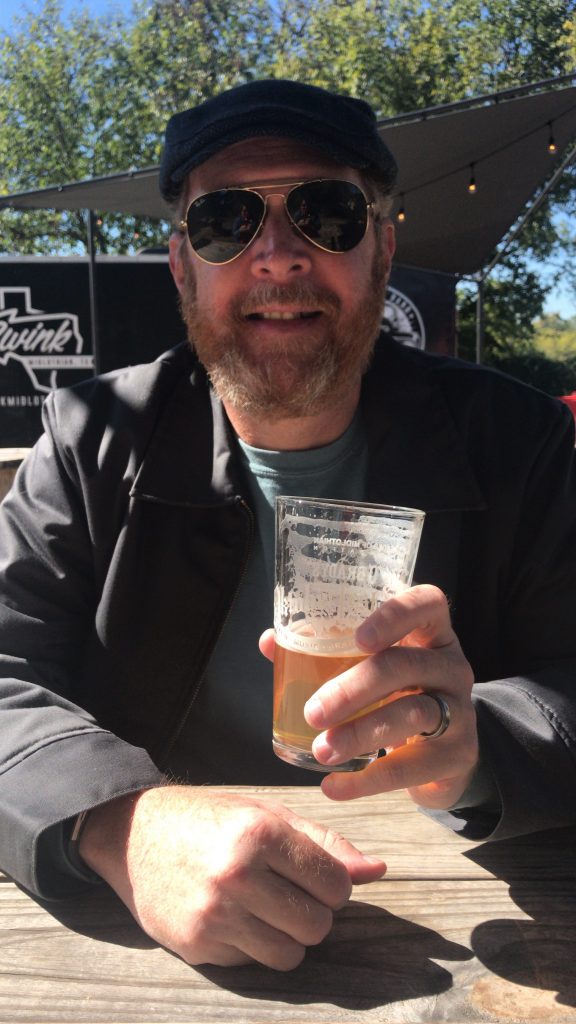 6. White Rhino Coffee
This south Dallas staple has now opened their largest spot ever in the most amazing Victorian home off of Main Street.
You'll truly feel as if you have walked right into someone's living room with the front room aka Living Room inviting you to sit down with your friends and family for a mug of hot tea or delicious Tweed roasted coffee.
We are fascinated with coffee shops as seen here and White Rhino delivers!
This 2-story home/shop has so much space to sit and lounge whether you are downstairs, upstairs or on the veranda out front or hanging out on the patio out back.  Its so nice to not be squished into a coffee shop as they tend to be so tiny.
And, this particular location serves up some really good food.  Case in point, the avocado toast featured below.
🙌🏻 Underneath the avocado was a shmear of lemon ricotta cheese.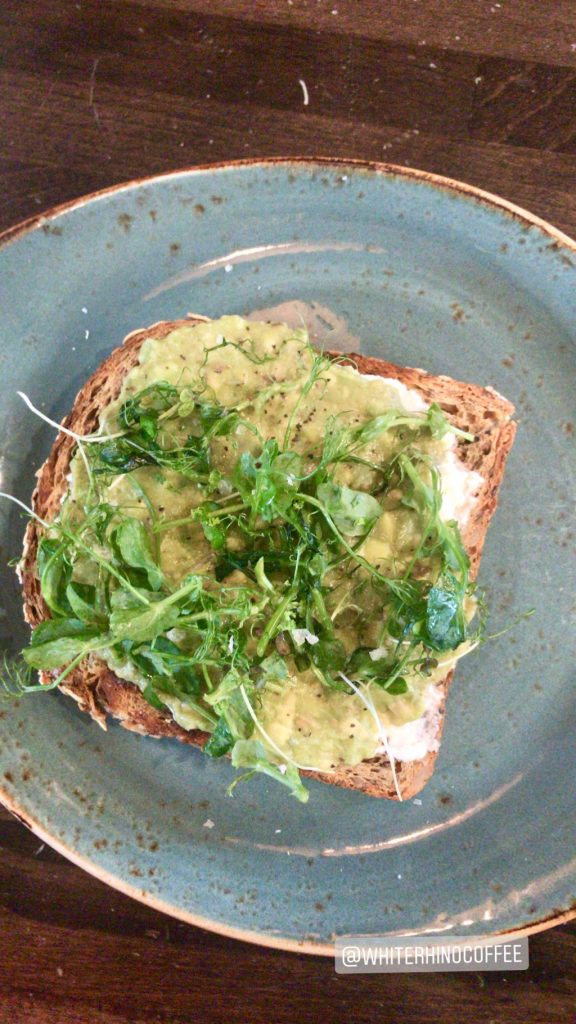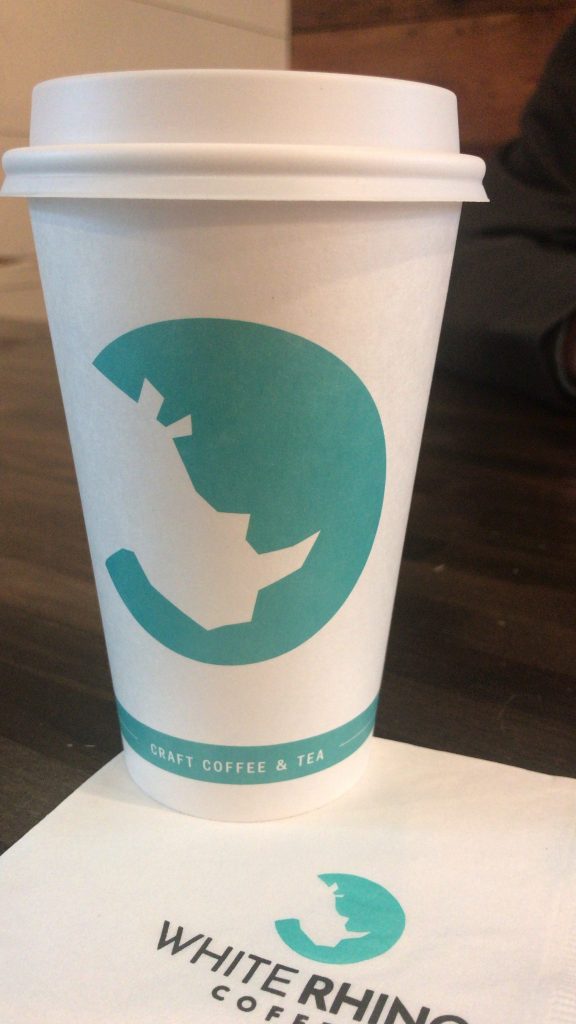 7. Food
Need a sweet bite or an entire cake? Bittersweet Bakery is a great resource for your sweet tooth.
Have a hankering for a pimento cheese sandwich? Slide up to the counter at Farm Luck.
Feeling like a slice of pecan bourbon pie – head over to the Dove's nest.

8. Antique shopping
The antique shopping is on point in this downtown area.
Make sure to spend enough time to explore them all.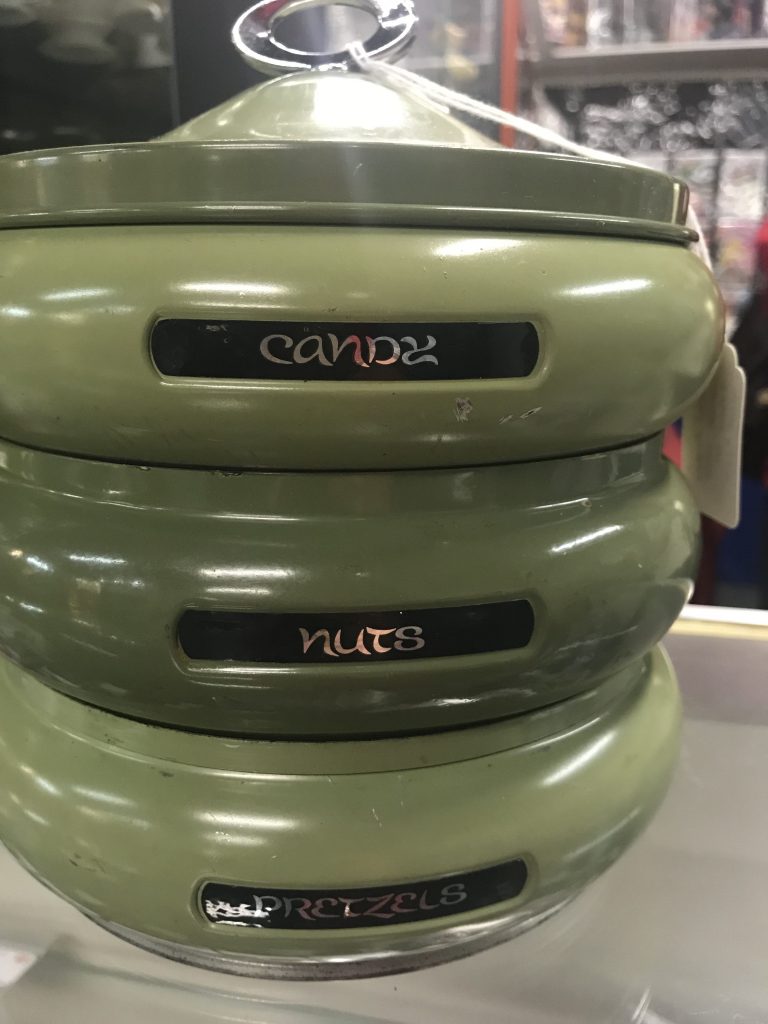 ❌ Now it's time to move to the Cons of Living in Waxahachie, Texas . . .
List of the Cons of Living in Plano Texas
Every single place has pros and cons, and there's no place on the world, which only has cons or only has pros. So, living in Plano Texas pros and cons are the must thing to discuss, let's get started.
1. Teenager activities
There are few activities for teenagers to engage in without having to travel I-35 into Dallas which could and should give parents some concern. Traveling into a large city by one of the busiest freeways can present some challenges.
2. Crime Rate in Texas is a bit high
If we compare the Texas crime rate with other states of the United States, then the figures show us that the crime rate of Texas is a bit high. The crime rate is increasing day by day, but the federal government is working on reducing the crime rate by increasing the number of Police. See more of how Waxahachie fares over here
3. Conservative town
Having political or religious beliefs that vary from the majority can also present challenges in a small town.
4. Violent Storms throughout Summer and Spring
Yes, the Spring brings massive thunderstorms and the potential of tornadoes.
5. Home Prices are on the rise (but not too much)
Once it was considered an affordable place to move a family, housing prices have dramatically increased. In all fairness, they have increased in all of the cities and towns surrounding Dallas.
Conclusion: Is Waxahachie Texas a good place to live?
Although Waxahachie is a charming town, I find it can be the slightest bit stifling. As a small town in rural Texas, the people of Waxahachie can be very conservative in their political beliefs, but this is not necessarily a bad thing. Waxahachie is, in a word, quaint, but the city is rapidly expanding. Overall, the city is seems very concerned about the outward image it projects, but it remains a clean, safe town to live in.
Waxahachie is a beautiful place to live. Many restaurants, markets, and stores nearby. Lots of job opportunities. Plenty of schools. About 20-30 min drive to Dallas. Nice houses. Great place to raise your kids. They'll be adding a buc-ee's pretty soon!!! If you are looking for a nice and safe place to live, come to Waxahachie. Only con -property taxes are a little high.
Is Waxahachie Texas a good place to live? Go visit yourself and let us know!

One more thing . . . come join the Facebook convo.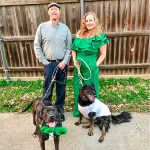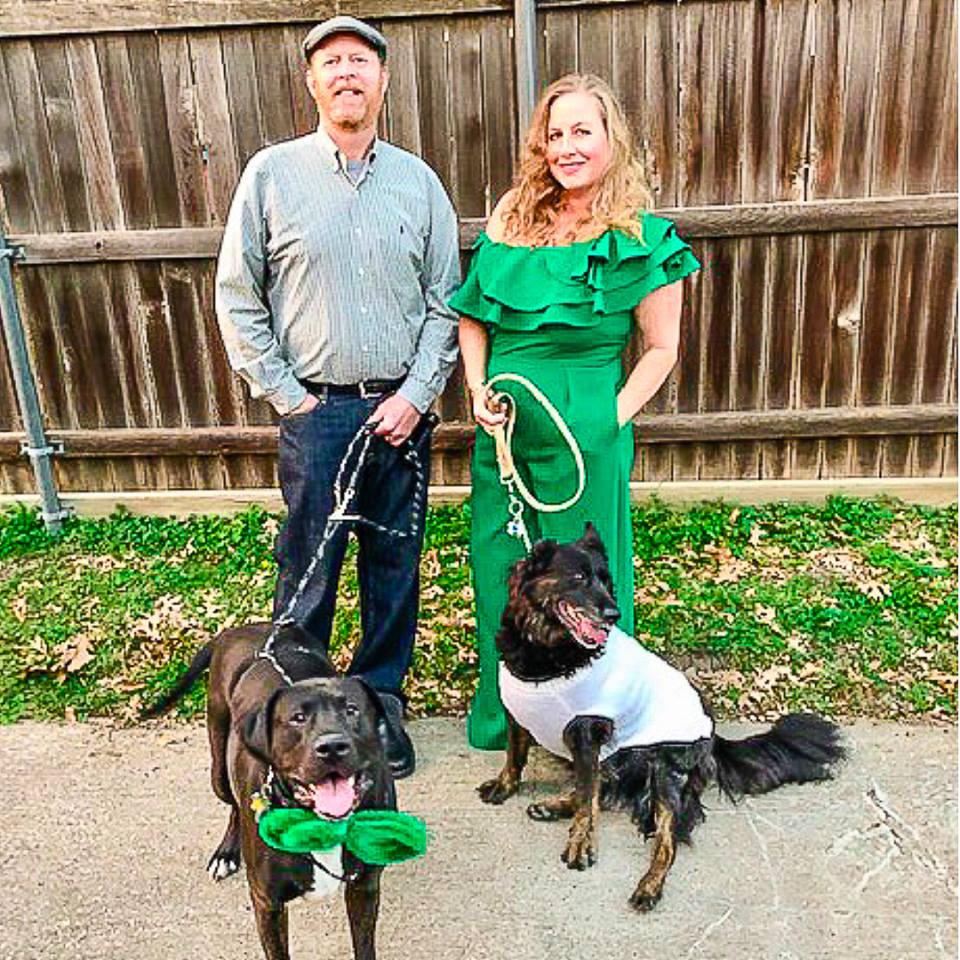 Interested in working with the We Are DFW team start here
They help local businesses in DFW and many larger businesses looking to tell a story to the readers of Dallas. Her work entails copywriting, content marketing, blog campaigns, email marketing, social media, coaching and consulting.
Be sure to take a peek at the LIVE show –  here are just a few of them from the recent weeks (lots of Frisco representation in the house!)
Catch some of our podcast episodes here: