Disclosure of Material Connection: Some of the links in this post may be "affiliate links." This means if you click on the link and purchase an item, I will receive an affiliate commission. Disclosure in accordance with the Federal Trade Commission's 16 CF.
Hoping this will be helpful for any of you who are looking to find more insight on the Celina Texas Economic Development group. Enjoy the post.
Because I'm not sure if you've noticed . . .
But North Texas is exploding with people.
New residents from across the great state of Texas and residents from outside the state are flocking to this area.
And as retail and commercial businesses are moving into Celina, expansion and development are moving quickly.
With a population of approximately 18,000, Celina is welcoming in all the families and many businesses.
Want to Know about Celina Texas Economic Development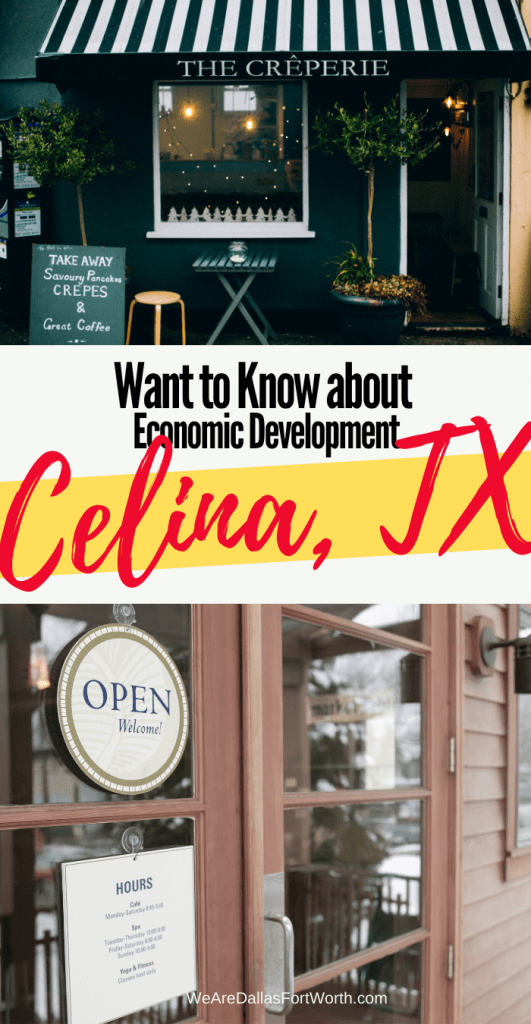 What is an Economic Development Corporation?
An economic development corporation also referred to as the EDC is an organization common here in the the United States, usually a 501(c)(3) non-profit, whose mission is to promote economic development within a specific geographical area.

McKinney has one, so does Plano and Frisco . . .
Does the Celina Texas economic development have a main function?
Many of the services that economic development corporations include:
Providing guidance and resources for people starting up new businesses within the corporation's territory
Offering financial assistance to businesses with grants, loans and tax-exempt bonds
Assistance with a company's site selection and determining business locations within a community
Recruitment of new employees for businesses and providing assistance with job training
These are in general and can vary for the city of Celina.
Can I attend a meeting in person?
You can take a look at all of the meeting options here.
And best part . . .
There is a link to the summary and agenda so you can view ahead of time.
Final Thoughts
Celina is growing. They undoubtedly want to take advantage of the location of the Dallas North Tollway and Preston Road within the city limits to build upon their land.  How will they grow? Will it be beneficial to you, especially if you are a new resident?  Check out their meetings and stay abreast of the growth directed by the Celina Texas Economic Development group.
Catch some of our podcast episodes here:

And more on Celina here