Disclosure of Material Connection: Some of the links in this post may be "affiliate links." This means if you click on the link and purchase an item, I will receive an affiliate commission. Disclosure in accordance with the Federal Trade Commission's 16 CF.
Celina is a growing city, with many great neighborhoods. To help you choose the absolutely perfect and most desirable Celina Texas neighborhoods you have to understand what makes each one different and which ones lights your soul on fire.
You know, the kind of neighborhood you could see yourself having neighbors over for a dinner on the patio or taking the dog for a walk while waving hi to other smiling and friendly neighbors or sitting on your front porch watching the sunset while the children throw a football.
Celina Texas Neighborhoods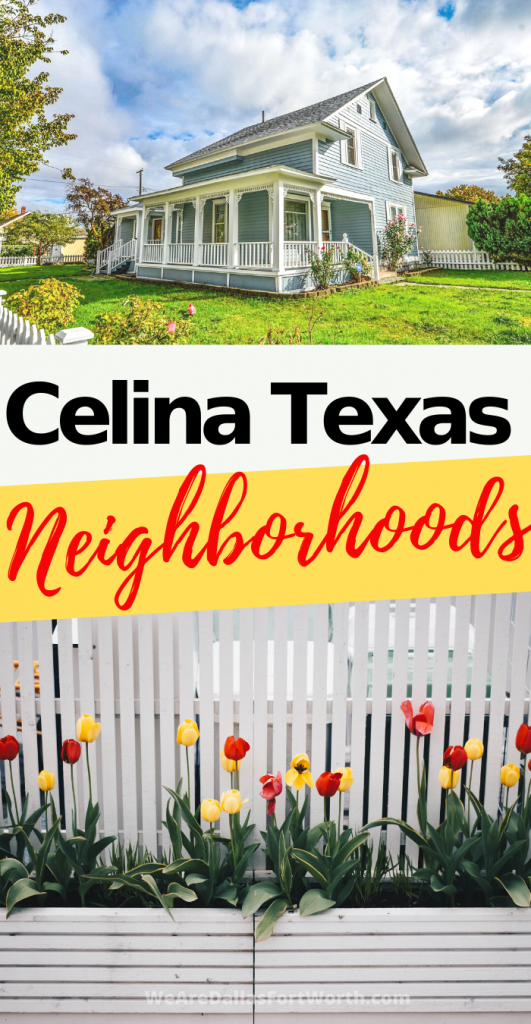 You might be looking to check off boxes for this neighborhood search such as:
✔️ Walkability
✔️ Growing household incomes
✔️ Good schools
✔️ Close to jobs
✔️ A safe neighborhood
✔️ A tight-knit community
Here's exactly what you can find in Celina ⤵️
1. Light Farms
Light Farms in Celina, Texas is a community known for luxury amenities and an amazing location  and because of this combined with its sheer size, its a bit of the darling of this town.  Its definitely one of the most talked about and desired neighborhoods to live in.
If you have a student within the gates of Light Farms they will be commuting over to Prosper ISD, which is ranked among the Top 20 Best School Districts in Texas.
They have some pretty cool spaces to hang out and have been dedicated to creating spaces for neighbors to enjoy together – like their very own campgrounds, sandy beaches and dog parks.
In addition, you'll find that they have an onsite market, bar & kitchen to grab some pantry basics or last minute take-out meals. Its also helpful for date nights and pool parties.
They have over 1,070 acres devoted to home and lifestyle development, Light Farms is a growing community that will continue to be a place of high interest to homebuyers for years to come. And a neighborhood you have probably seen in your Facebook feed or search results upon searching for Celina.
2. High Point Estates
High Point Estates is a neighborhood that was developed way back in 2001 and you could call one of the OG of neighborhoods of Celina.
High Point Estates are known for larger homes at an exceptional price point.
3. Carter Ranch
Carter Ranch is a community that is infused with small town charm, an easy going atmosphere and tight-knit neighbors. It's a great neighborhood to settle down, if you are looking for a quiet place to settle.
For amenities, you will discover an onsite park, a huge 10-acre lake and plenty of playgrounds.
4. Estates on Preston
Estates on Preston is an older neighborhood that was established in 1994.
This neighborhood is perfect for those seeking single-family homes.
This community is full of variety when it comes to style.
In general, homes in Estates On Preston are about $205,000 – $375,000 and sit on one-acre lots with four bedrooms and two bathrooms.
5. Preston Hills
This community began back in 1992; however, it still continues to grow.
Preston Hills is an established neighborhood in Celina.The new residents moving in with the new development bring a fresh energy and perspective to the neighborhood.
6. Wild Wood Estates
Wild Wood Estates is considered an upscale neighborhood in Celina, Texas.
The residents of these estates have a strong sense of community and it shows.
Wild Wood Estates is a neighborhood that is great for commuters because of its close access to highways and all the amenities that help make busy lifestyles more comfortable. Although the mileage to Frisco or Dallas is discounted, keep in mind, there is not much industry in Celina so a great deal of time will be spent commuting.  Heading to Downtown Dallas or Irving?  Plan at least an hour in your car each way.  2 hours per day = 10 hours per week of driving.
7. Morgan Lake
If you like unique rather than cookie cutter, this neighborhood might be a right fit for you. Morgan Lake features a wide variety in styles and sizes of homes.
They do a great job of maintaining the neighborhood and keep the residents involved.
8. Parkside
Parkside is a recently developed community located in the heart of Celina, Texas.
They started building Parkside in 2015 and continuing to today in 2019.
The home builder is Pulte and Highland homes. the exquisite
And you and your kids might just love the resort-style amenities and access to a premier school district.
9. Heritage
The Heritage neighborhood of Celina, Texas is a community that has been well established for about 15 years but has areas that are still under development.
Heritage has a wide range of possibilities for your home buying budget. There is also a wider than average range of home prices in Heritage, beginning in the low $200,000s and the high $900,000 range.
10. Creeks of Legacy
Creeks of Legacy is a charming community within close proximity to the Dallas North Tollway, which is really important as I mentioned you will spend hours in your car each day commuting, not to mention the toll fees.  Hopefully, your job lets you work from home.
The Creeks of Legacy neighborhoos in Celina offers stunning single family homes in the mid $300,000 range settled on  spacious oversized lots.
11. Lilyana
Lilyana is a neighborhood in Celina, Texas. Lilyana mostly features large homes that are very reasonably priced. With new construction homes available, this community is great for buyers seeking a more recent build. If you have a big family this might be the neighborhood for you to put on the top of your list if you are looking for new home sales in Celina.
This 400-acre community has 50-acres of green space, numerous parks and amazing amenities. Yes, you can let your kids run wild!
12. Bluewood
Bluewood is located just off of Preston Road.

13. Mustang Lakes
Mustang Lakes is a master-planned community in Celina with the largest amenity center in North Texas, featuring a resort-style swimming pool with cabanas, indoor and outdoor entertaining spaces, a state-of-the-art fitness center, amphitheater, and everything you would need to never have you or your family have to leave home.
This neighborhood also offers a phenomenal 20-acre central park features hiking trails, mature trees, tennis courts and sport courts, and a private lake with an island. Sign me up!

 This neighborhood is located on the Prosper-Celina border just minutes from McKinney and Frisco, Mustang Lakes offers easy access to Highway 380, the Dallas North Tollway and US Hwy 75.
Which Celina Texas neighborhood looks like a fit for you?
With so many new homes for sale as well as older established estates, it could be a hard decision.
And if your kids see those amenities and swimming pool, you know which neighborhoods they'll want to live here in Celina.
Plus, you're not too far from McKinney.  This article on 21 Reasons Why I'm Obsessed with McKinney has been shared thousands of time or this guide to Downtown McKinney will help if you haven't been in awhile.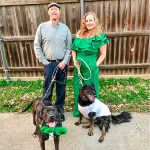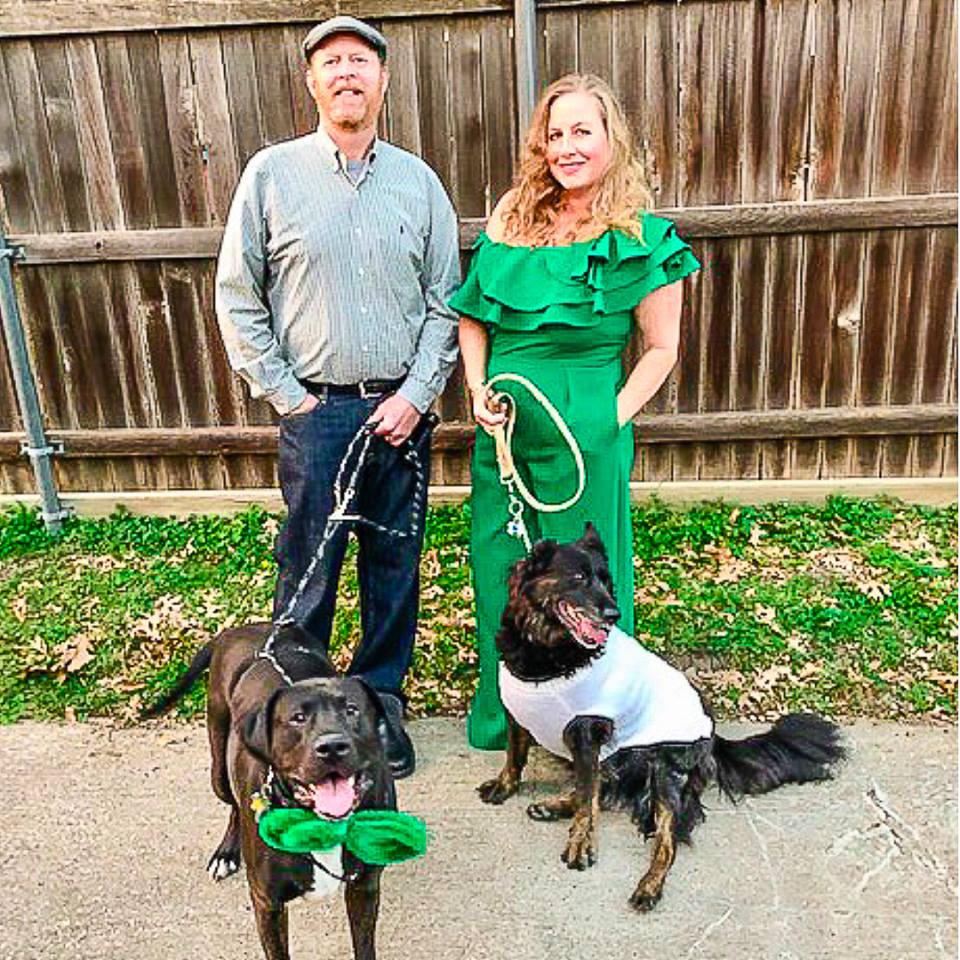 Interested in working with the We Are DFW team or being featured here on the website, start here
They help local businesses in DFW and many larger businesses looking to tell a story to the readers of Dallas. Her work entails copywriting, content marketing, blog campaigns, email marketing, social media, coaching and consulting.
Be sure to take a peek at the LIVE show here with local businesses throughout Collin county and Dallas – here are just a few of them from the recent weeks (lots of Frisco representation in the house!)