Disclosure of Material Connection: Some of the links in this post may be "affiliate links." This means if you click on the link and purchase an item, I will receive an affiliate commission. Disclosure in accordance with the Federal Trade Commission's 16 CF.
With any asbestos removal project in McKinney, it is necessary to analyze your home situation and environment prior to asbestos removal companies in McKinney.

Asbestos is a term used to refer to six naturally occurring silicate minerals.
These silicate minerals are composed of long, thin fibrous crystals.
each fiber being composed of many microscopic 'fibrils' that can be released into the atmosphere by abrasion and other processes.
3 Best Asbestos Removal Companies in McKinney
Who can you call?
Try one of these 3 asbestos removal companies in McKinney ⤵️
1. Asbestos Ace Environmental

(214) 238-8870
2. CJW Services

(855) 602-8232
3. Enviro Phase

(817) 266-5143
Is Asbestos Dangerous?
Although asbestos isn't banned in the Unite States, its use is definitely limited.
However, keep in mind that asbestos containing materials also seen as ACM still pose a danger to you and the general public because they were common building products in homes, schools and other structures built before the 1980's.
After discovering asbestos in your home or on a house flip project you are working on, it's important to figure out if you need to call an expert or if you could do it yourself.
And even if you choose the DIY route, sometimes in the middle of the project you might need to give in and call an expert.  Its ok.  Its okay to ask for help.
If asbestos goes undetected for too long, it will deteriorate the drywall, peel the paint, and possibly lead to mold growth.
You might freak out if you knew . .
Inhaling or ingesting asbestos can lead to serious health issues such as mesothelioma cancer, asbestosis, pleural plaques and asbestos lung cancer.
And its very hard to see ⤵️
Asbestos fibers are 18,000 times thinner than a human hair.
In fact, about 3,000 people are diagnosed with mesothelioma in the United States every year.
And what's worse?
An estimated 10,000 people die annually from some type of asbestos-related disease.
Asbestos 101:
Do you need asbestos testing?
Federal law does not require persons who inspect, repair or remove asbestos-containing materials in detached single-family homes to be trained and accredited.
However, some states and local governents do require this.
For extra safety, we would recommend finding those with asbestos training and accreditation if possible.

Do you need asbestos removal?
Yes. If you find it. Remove it.
If asbestos is found by an expert, it may be recommend to go ahead with complete removal.
Complete removal is also known as Abatement.
One thing to note . .
Asbestos-containing materials are generally considered safe if they're in good condition, but they should still be periodically checked for damage or other signs of wear.
Again, here are 3 Asbestos Removal Companies in McKinney
Try one of these 3 asbestos removal companies in McKinney ⤵️
1. Asbestos Ace Environmental

(214) 238-8870
2. CJW Services

(855) 602-8232
3. Enviro Phase

(817) 266-5143
And, be sure to discover this ONE thing while you are inquiring . .
And what if you want to DIY it and remove the asbestos yourself
States, counties, and cities may have different regulations about self-removal of asbestos by a homeowner.
In some places, several different agencies may regulate asbestos removal.
Here's an example, in the Seattle, Washington metro area, a homeowner is required to obtain a conventional demolition permit as well as a permit from the Puget Sound Air Pollution Control Agency before starting demolition work in areas with asbestos-containing materials.
Keep these things in mind:
Do NOT try asbestos removal in a commercial building
Do NOT do this in a multifamily building
Obtain proper permits
Confirm you are aware of the disposal process
Asbestos Removal Tools:

You'll want to protect your respiratory system with this 3M Half Facepiece Reusable Respirator. 
This asbestos test kit will allow you to sample and submit suspected asbestos-containing bulk material to be tested by our laboratory. All tests are conducted using approved methods and an analytical report will be available to view online within your requested turnaround time. Expert consultation is included to help you interpret your results!


This Multipurpose Cleanup Kit will cover you head to toe.

These disposable Burial Poly Bags are necessary for anyone who wishes to safely remove and properly dispose of asbestos from their home or business.

If you are considering having your home or business renovated and are wondering about which areas are most generally affected by either product, below is a list of areas that typically have asbestos.
Pipelines
Insulation
Floor covering or floor tile put down with adhesives
Floor tiles (roofing system, many frequently).
Paint.
Coverings or layers under refurbished structures.
Final Thoughts on Asbestos Removal in McKinney
Remember you'll want to call a pro in McKinney if it's a big job, in the meantime:
Protect your respiratory system.

Place asbestos in the proper disposal bag.
Do not remove permanent carpeting or flooring without professional help.
Do not use electrical appliances on a wet floor.
Do not try to remove mold or mildew.
Keep in mind, minimizing this threat is easy. Owners of older structures need to talk to an approved asbestos removal business in McKinney to deal with abatement treatments and also pre-renovation inspections.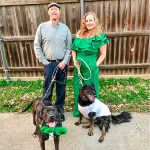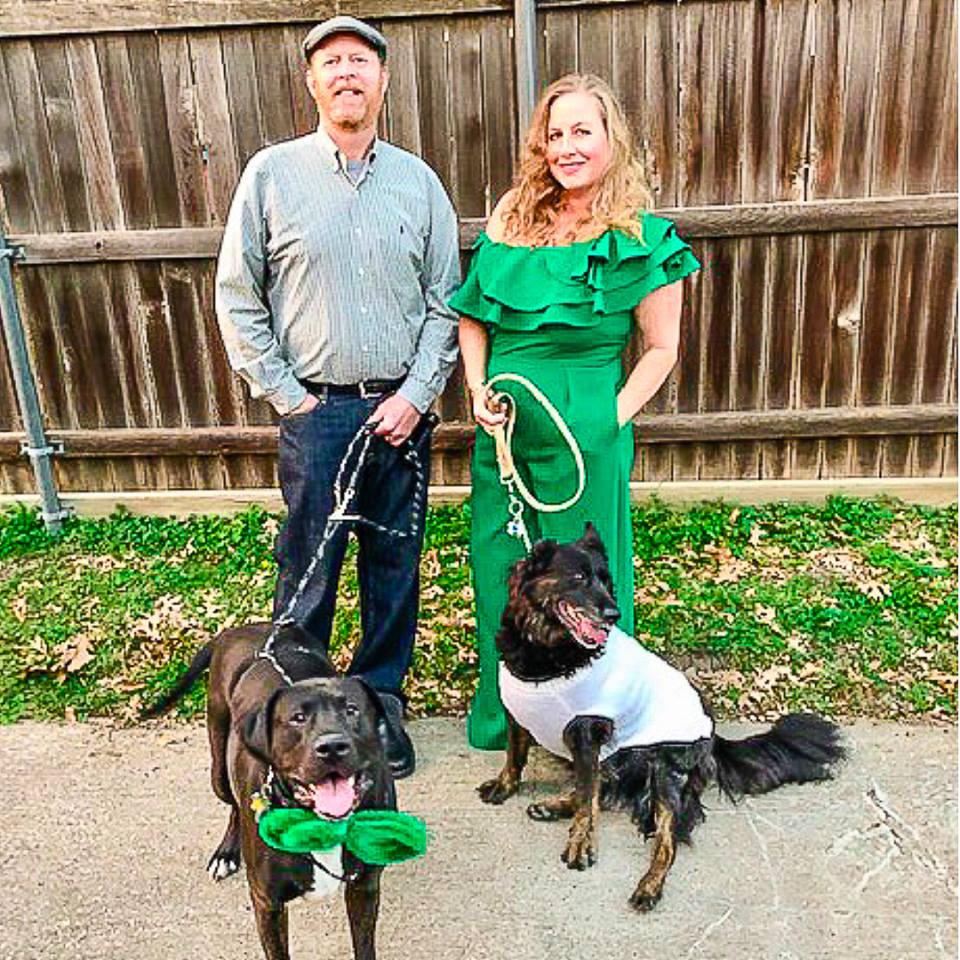 Interested in working with the We Are DFW team or being featured here on the website, start here
They help local businesses in DFW and many larger businesses looking to tell a story to the readers of Dallas. Her work entails copywriting, content marketing, blog campaigns, email marketing, social media, coaching and consulting.
You might also like
If you like podcasts, here are a few of my episodes from the We Are Dallas Fort Worth podcast