Disclosure of Material Connection: Some of the links in this post may be "affiliate links." This means if you click on the link and purchase an item, I will receive an affiliate commission. Disclosure in accordance with the Federal Trade Commission's 16 CF.
If you build it . . . they will come!
(know that line?)
They did build it and the North Texans did come.
It's accessible, fun, affordable and I think it has a touch of Hallmark-cuteness as well.  💕
Minor league baseball games
are designed with families in mind. The fans are well-behaved, the energy is fun and light-hearted, people are there to watch the game, have a few laughs, eat good ballpark food, and spend time with their families. That's good family fun. The way All-American baseball is meant to be.
Where else can you take a family of four for $60? That's nearly unheard of. Just going to the movies costs you, on average, $10 a ticket. And with food and drinks, you're pushing toward $70 to $80.
Baseball, family and affordable fun; is there any wonder attendance is creeping toward record highs?
This stadium is strategically built in a location within the community that is desirable, accessible, and attractive. And especially if the team is located in a mid-sized market craving better entertainment amenities.
An exhilarating, splendidly illustrated,
entirely new look at the history of baseball:
told through the stories of the vibrant and ever-changing ballparks where the game was and is staged, by the Pulitzer Prize-winning architectural critic.
The Must-Have Guide to Attending a Frisco Roughriders Game (especially if you are a newbie)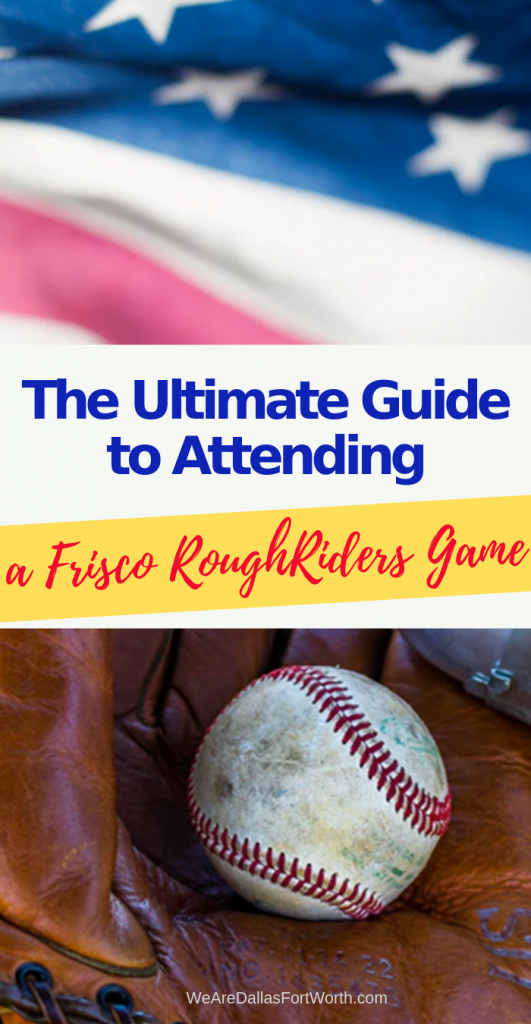 The Frisco RoughRider stadium is located in Frisco Texas about 30 miles north of downtown Dallas.
Which means its 30 – 130 minutes from downtown Dallas depending on the time of day. 😂
And if you'd like to attend a game with the rest of Frisco then the Frisco Roughriders game is a place to do just that.
Here are some of the basic things you need to know first:
Stadium Info
Dr Pepper Ballpark
7725 Gaylord Pkwy
Frisco, TX 75034
The stadium can be seen from the Dallas North Parkway and I find the architecture to be super cute.  However, the City of Frisco has plans to build up around the stadium so I think at some time in the near future the stadium will not be able to be seen from the tollway.  The Frisco Economic Development Council (I was in that meeting) declared that this has been the plan all along.
Y'all know that Frisco keeps growing so its inevitable to see progress from every corner.
Who exactly are the Frisco RoughRiders?
The Frisco RoughRiders are a Minor League Baseball team of the Texas League and the Double-A affiliate of the Texas Rangers.
They are located in Frisco, Texas a suburb to the far north of Dallas.
The RoughRiders are named for the 1st U.S. Volunteer Cavalry Regiment during the Spanish–American War, headed by future American President Theodore Roosevelt, nicknamed "The Rough Riders" by the American press.
They play their home games at Dr Pepper Ballpark which opened in the early 2000's and seats over 10,000 people!!
In 2016, Forbes listed the RoughRiders as the tenth-most valuable Minor League Baseball team with a value of $37 million.  So much for me thinking this is an intern program – this is the real deal.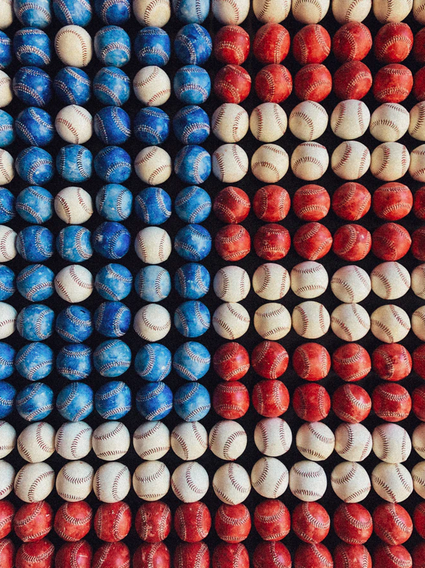 How did the Frisco Roughriders get started?
We can thank the Texas Rangers ⚾️
The Frisco RoughRiders are the Double-A affiliate of the Texas Rangers.
Do the RoughRiders get paid to play?
Yup!
For a long time I assumed it was internship of sorts and had no idea that minor league baseball was an integral part of the baseball system.
So just how much do Frisco RoughRiders get paid?
Frisco RoughRiders employees earn an average of $81,437, ranging from $46,768 at the 25th percentile to $101,745 at the 75th percentile, with top earners (the top 10%) earning more than $144,352. Compensation is derived from 212 profiles, including base salary, equity and bonus.
Who has gone on to play major league baseball?
More than 140 former RoughRiders players have gone on to play Major League Baseball, including All-Stars Chris Davis, Adrian Gonzalez, Ian Kinsler, and Nelson Cruz, as well as current Rangers stars Elvis Andrus, Rougned Odor, and Nomar Mazara.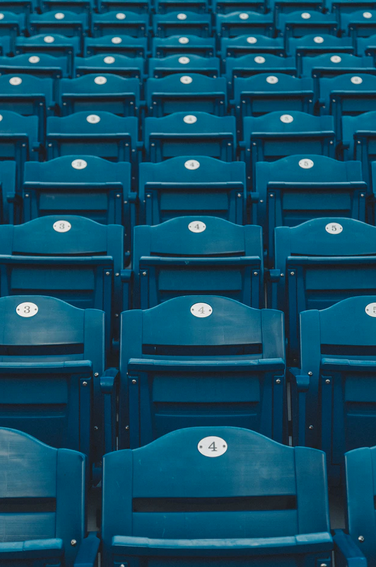 What is unique about the Frisco Roughriders stadium?
You can SWIM at the ballpark.
There's really nothing quite like it.
Choctaw Casino provided a lazy river as long as you head to their casino and gamble.
I jest.
In a town that has warm/hot weather about 5 months per year, a lazy river is so welcome.
The Lazy River has got to be the most unique fan experience in the DFW area and is widely recognized as one of the best ballpark features in sports. And every kid and every adult would wholeheartedly agree.
I mean, who wouldn't want a place to swim and frolic while eating corny dogs and beer??
The Lazy River provides one of the most unique viewing and entertainment experiences in all of professional sports. It sits above the right stadium wall for a great visual of the baseball field.  Every single guest can enjoy full 360-degree access to the over-3,000 square foot river and amazing views of the entire ballpark.
"Baseball is like church. Many attend, few understand."
Leo Durocher
Which is exactly why the lazy river is the perfect place to chill out and "watch" the game.
The best part about the Lazy River?
Its heated . . . so when we have one more blast of cool weather in April or May, they've got a heater to keep the water warm.
The Lazy River is open to groups every home game except Thursdays and Sundays. You can have 25 people or 200, the lazy river is the perfect place to entertain clients, celebrate a birthday or have party for any reason.
Tickets – – Each Thursday and Sunday, the Lazy River is available for single-game ticket buyers. Thursdays, fans 21 and older can enjoy the lazy river as part of the Deep Ellum Brewing Party @ The Yard. Sundays, fans of all ages can float the river and enjoy RoughRiders baseball.
Single-game lazy river tickets start at $25 on Thursdays and include access to $1 beers (food not included). Sunday tickets are $29 in April/May and $39 starting in June. Sundays include all-you can eat hot dogs, brats, chips, peanuts and Dr Pepper products for 2 ½ hours.
⚾️ All ticketed guests have full 360-degree access to swim, wade or float on the gently-flowing lazy river.
⚾️ Enjoy all-you-can-eat hot dogs, brats, chips, peanuts, and Dr Pepper products for 2 ½ hours during Sunday games.
⚾️ A full menu of alcoholic beverages is available for purchase at the CoServ Cabana.
(fyi, you have to purchase a lazy river ticket package to get in here)
There are a variety of tickets to choose from, actually a ton of variety, so you really are going to want to take a look at this page to figure out what's right for you.
More about the Lazy River at the Frisco Roughriders stadium
Each Thursday and Sunday, the Lazy River is available for single-game ticket buyers. Thursdays, fans 21 and older can enjoy the lazy river as part of the Deep Ellum Brewing Party @ The Yard. Sundays, fans of all ages can float the river and enjoy RoughRiders baseball.
Single-game lazy river tickets start at $25 on Thursdays and include access to $1 beers (food not included). Sunday tickets are $29 in April/May and $39 starting in June. Sundays include all-you can eat hot dogs, brats, chips, peanuts and Dr Pepper products for 2 ½ hours.
The Choctaw Lazy River has 400 feet of gentle waves in a figure eight, and holds 68,000 gallons of water at a depth of 3 feet. The new attraction cost $1.5 million, giving the Frisco RoughRiders the largest body of water in professional sports. The lazy river area also includes an 18-foot water curtain and a 113-linear foot waterfall to rinse off or keep cool during the hot afternoon games.
More about the stadium
The ballpark was built by one of the best architecture firms, HK, Inc., and is unique compared to other ballparks.
You've probably passed by it on the Dallas Parkway and noticed how it stood out from the other buildings.
The infrastructure for the ballpark is like condo or apartment villages, and the outer concourse is a dirt trail through various trees, simulating a park-within-a-park scheme. There are about 8,000 seats inside Dr Pepper Ballpark, but the general admission area located on the outfield grass berm brings an additional 2,000 people, for a total capacity of 10,316. The field is real grass with ballpark dimensions of 335 feet down the lines, 364 feet in the power alleys, and 409 feet to center field.
The Frisco RoughRiders have a history of success since arriving in Frisco, having won the 2004 Texas League Championship. Dr Pepper Ballpark has hosted the 2005, 2009, and most recently the 2017 Texas League All-Star game. The ballpark hosts other events throughout the year, the most popular being Dirk Nowitzki's Heroes Celebrity Baseball Game, an annual sold-out event in Frisco.
"The next time someone whines that baseball doesn't have enough action, you can do two things: first, explain the planning, strategizing, calculating, and deception that place before every pitch. Then quote Hall-of-Fame announcer Red Barber: "Baseball is dull only to dull minds."
Zack Hample
What can you eat and drink while watching a Frisco Roughriders game?
There are plenty of food options inside the ballpark – the RoughRiders offer up traditional ballpark fare including hot dogs, hamburgers, nachos, pizza, peanuts, and pretzels from concessions stands behind home plate as you enter the ballpark. The best way to offset your cost is purchasing the basket combos, as all baskets are served with seasoned fries or kettle chips – these combos are $9 for a cheeseburger or chicken tenders, and $8 for the hot dog combo.
You simply can't go to a baseball game and not eat a hot dog right? And a hot pretzel? And salted peanuts in the shell? And maybe cotton candy, or an elephant ear, or both?
And don't forget Cokes for the kids and a beer for Mom and Dad.
I think ballpark food is part of the experience- but at a major league game you can spend as much as you would to eat out at a fine restaurant for this fare!
It is so much better to enjoy concessions at a minor league game versus a major league game – its a bit easier on the wallet. Especially if you are bringing your entire family – it can really add up.
Dr Pepper Ballpark features a few signature items. These include: cheesesteak and chicken sandwiches from the Steak Adelphia stand as well as Johnsonville meats from Smokie's Sausage Shack.
Here's what you can expect to spend: For a foot-long bratwurst $7 – a regular bratwurst, Italian sausage, or jalapeno cheddar bratwurst are a little cheaper at $6.
The ballpark is also host to Brewhouse BBQ, which has four items on the menu. BBQ nachos are $8, and have one meat and toppings, or you can get the BBQ sandwich for $10, or the Mac & Cheese BBQ sandwich for $11, both of which come with one meat and one side choice. The fourth item is the BBQ plate, which includes two meats and two sides for $11.
Brewhouse's meat choices are pulled pork, pulled chicken, sausage, and chopped or sliced brisket, while their sides are baked beans, potato salad, coleslaw, kettle chips, and mac & cheese.
Naturally, the  soda options are Dr Pepper and 7-Up products, and a regular soda will cost you $5.
There is another concourse on the third base side of the ballpark where Fletcher's Corny Dogs and Funnel Cakes provide a familiar Texas State Fair taste and smell during baseball season.
Don't forget if you want a souvenir, just upgrade to a souvenir cup for the best deal.
And finally, they've got alcohol.
Yes, you can indulge in an adult beverage even at the minor league stadium.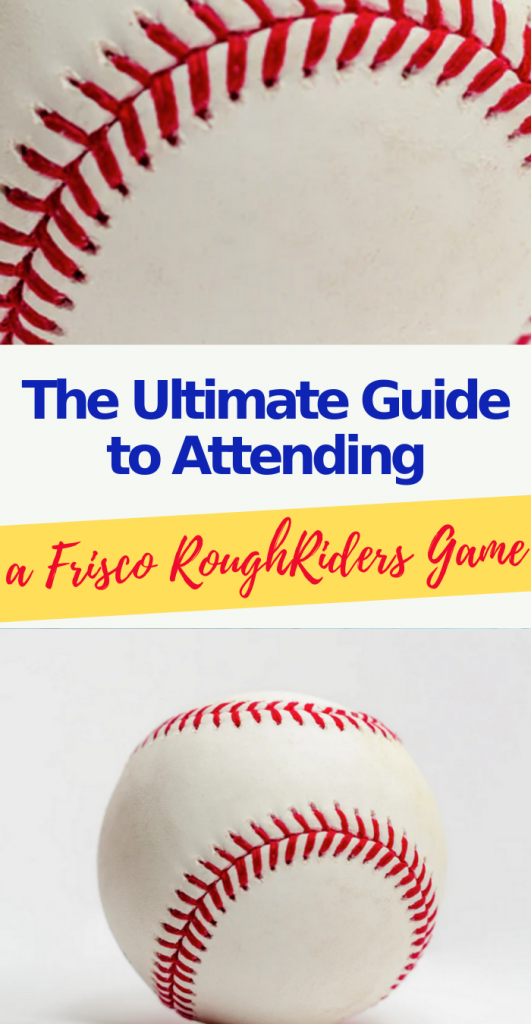 If you want to eat before you head over to the game, then you can scooch a bit East of the stadium over to the Frisco Rail District and try out The Harvest Table or Randy's Steakhouse to name just a couple of options downtown.
If you are in another area of Frisco, try this resource for dining out. And if you are coming from McKinney, try this resource to help you out.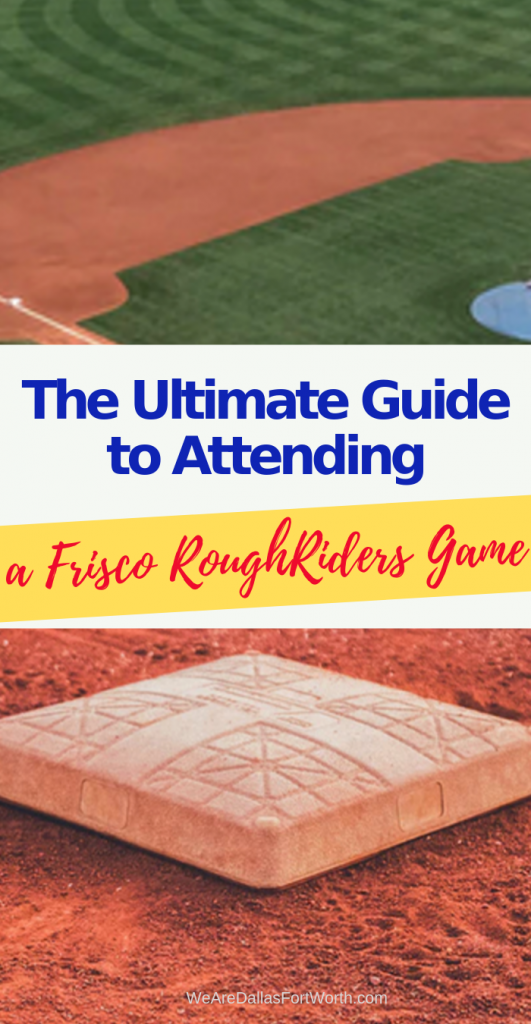 Where should you park?
Dr Pepper Ballpark has plenty of parking and they allow their guests to come on in 2 hours before the game.
These 2 lots are reserved:
Parking Lot A is reserved only – you must have a Lot A pass
Parking Lot D is reserved only – you must have a Lot D pass.
Meanwhile, most of Parking Lot B is reserved and its is specifically reserved for pass holders and a limited number of cash parking for $10
Lastly, Parking Lot E (the parking garage) is for pass holders and cash parking for $10 ($5 if purchased in advance)
And check out the RoughRiders Baseball Academy:
How should you dress for a game?
A classic tee works any time throughout the year
This cute tank is so adorable with skinny jeans or shorts
This embroidered Frisco RoughRiders pullover would look awesome on a guy or a gal
Have a kid that loves baseball?  You could look at these ⤵️
What About Baseball is truly an experience that goes beyond the game of baseball. In this age of digital distraction, it offers a welcome break from an illuminated screen. Step up to the plate and experience the true essence of the sport. Easy to learn, and simple to play, you'll love how What About Baseball combines the classic game of baseball, along with the refreshing social experience that board games provide for interacting with friends and family. It is a perfect blend of strategy and chance.
MADE IN THE USA! That's right! Like apple pie, baseball is pure America. We worked for THREE YEARS to get this made in the USA. It was very difficult, but we wouldn't give up! We are SUPER proud to announce that What About Baseball is now made right here in the USA! When you buy this game, you'll know you're supporting a family owned American business that makes it a PRIORITY to support American manufacturing jobs. We are so proud of this succeeding with this mission!

BOND WITH YOUR FAMILY! Customer after customer has responded that they have loved playing this together as a family. Whether its grandparents, parents, aunts and uncles, or siblings, we've truly enjoyed seeing the bonding experiences our customers have shared with us. Our reviews speak for themselves. It's a terrific way to share your love of baseball and get times together you'll always remember.

GET THEM OFF THE ELECTRONICS! What About Baseball is a board game that offers a welcome break from the ever increasing tidal wave of electronic distractions our kids face nowadays. A throwback to how we used to have fun – WITH other people, and WITHOUT something that has a screen! When you are interacting, laughing, and sharing your love of baseball, you'll love how this game makes you feel!

ANYONE CAN PLAY! What About Baseball offers both basic and advanced game play styles to suit players of various ages and levels of experience. A winning combination of strategy and chance, What About Baseball offers both basic and advanced gameplay modes. Whether you grew up playing baseball / softball or whether you've never even watched a single pitch – you'll get in on the action in this fast-paced and easy-to-learn game. Check out the instructions, they're posted!

AMERICA'S PAST TIME! A perfect gift for every baseball or softball fan, from the pint-sized rookie just learning to hit on a tee in the backyard, to the upcoming Major League All Star, What About Baseball is an out-of-the-park home run. All ages and skill levels can easily jump in for a game of What About Baseball, given the flexibility that this game offers. See our reviews and judge for yourself…..What About Baseball – It's About Fun…It's About Time!
And how great is this
Electronic Baseball game?
This would be a small item to bring along for the kiddos who might be wanting more entertainment.
Now, go check out the RoughRiders and enjoy the game!!

One more thing . . . 
Come join the Dog Moms group over here.
And come join the conversation in the community right here.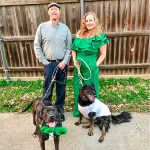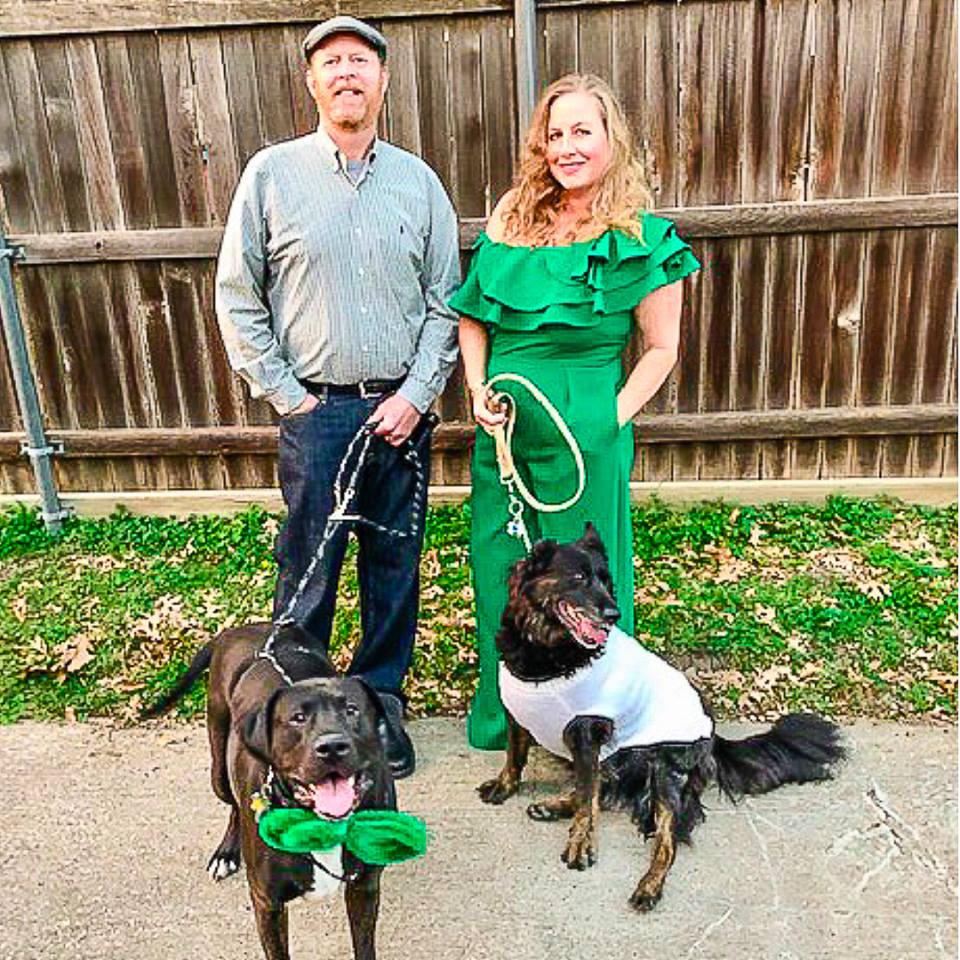 Interested in working with Becca or being featured here on the website, start here
She helps local businesses in DFW and many larger businesses looking to tell a story to the readers of Dallas. Her work entails copywriting, content marketing, blog campaigns, email marketing, social media, coaching and consulting.
This article contains some affiliate links, meaning that if you make a purchase through these links, I may earn a small commission (at no extra cost to you!). Thank you for reading!
Be sure to take a peek at the LIVE show here, I would love to see you join us every Wednesday morning at 10:00am  – here are just a few of them from the recent weeks (lots of Plano and Frisco representation in the house!)
Wow, over 7,000+ views
You might also like