Disclosure of Material Connection: Some of the links in this post may be "affiliate links." This means if you click on the link and purchase an item, I will receive an affiliate commission. Disclosure in accordance with the Federal Trade Commission's 16 CF.
I'm sure you'll agree with me when I say: TORNADOs are frightening! In fact, one of the most frightening weather conditions out there and because of this you might be wondering is Dallas Texas in tornado alley?
Although tornados only seem to pop up on rare occasion in the Spring.
Or, do they?
Well it turns out that these intense tornados may not be as unlikely and rare as you'd have thought. All you have do is look to this past October or even a few years back to the day-after-Christmas tornado.
In this article I'm going to show you exactly how to make sense of tornado alley, where they touch down in Dallas and how to be prepared.
If you want to know more, all you have to do is read on…
Tornado Alleys
Living north of Dallas, has Brian and I living in a little bit of fear come the Spring time. And we know we are not alone, unfortunately.
Spring in Texas means storms, big storms are inevitable, hail is going to happen – although we never know if its going to be like sonic crushed ice hail or the size of a softball that will come hurdling through our skylights.
But you know what?
Its not just Spring anymore!! We've had destructive tornados in December and as many 10 torados touch down on one October day recently.
Is Dallas Texas in tornado alley?
Yes, for the most part.
"Tornado Alley" is really not a set place.
Dallas and North Texas is on the south of Tornado Alley.
Tornado Alley includes:
North Texas
The Panhandle of Texas
Oklahoma
The east 25% of New Mexico
Colorado
Wyoming
Kansas
Nebraska
Iowa
South Dakota
North Dakota
northwestern Missouri
southwestern Minnesota
Yes, you read that right . . .
Tornado Alley covers far more than Dallas and North Texas and extends into many other states.
But do you know where the center of tornado alley is located?
The capital of Tornado Alley is in Norman, Oklahoma PLUS a circumference of 100 miles.
Texas' population has grown faster than any other large state's this decade, and when it comes to tornadoes, that growth poses an increased threat to residents and the lives that they have built here in North Texas.
In case you might be asking yourself . .
How violent can a tornado become? ⤵️ 
Tornadoes are nature's most violent storm and can cause widespread devastation in seconds. Spawning from strong thunderstorms, a tornado appears as a rotating funnel-shaped cloud that extends to the ground with whirling winds. Its not something that any of us ever want to see here in Texas. Tornadoes are rated on the Enhanced Fujita (EF) Scale between 0 and 5.
An EF number of 0 gives you a 3-second gust of 65 – 85 mph wind while an EF number of 5 will give you a 3-second gust of 200 mph winds.
If you want to be prepared for an emergency then I invite you to take a peek at this resource and you might also want to have a few of these on hand as well.
But wait, let me tell you something . . .
You need to know the difference between a Watch and a Warning.
A Tornado Watch: Issued when the conditions are favorable for a tornado to be produced. Watch the sky for signs of the storm and stay tuned to weather and news sources
A Tornado Warning: Issued when a tornado has been sighted by storm spotters or indicated on radar. Take shelter immediately when there is a tornado warning for the City of McKinney or Collin County.
So the Tornado Warning is when a tornado has been seen. Eeks!
If you want some tools to help you become more aware, you may prefer this:
NOAA Emergency Weather Alert Radio
or this one which also has a cell phone charger, LED flashlight and an alarm clock:
Emergency Solar Hand Crank Weather Alert Radio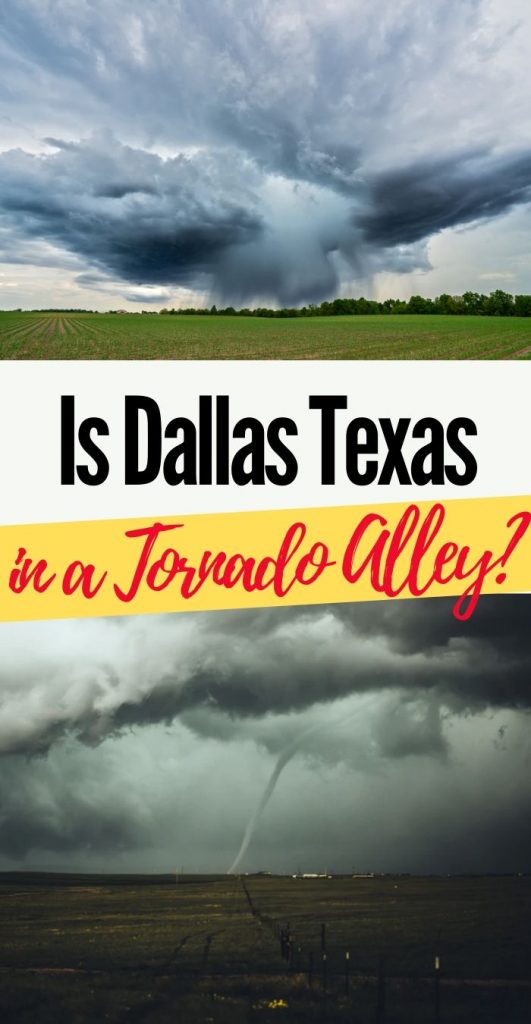 Where is Dallas located?
Dallas is the seat of Dallas County, with portions extending into Collin, Denton, Kaufman and Rockwall counties. With an estimated 2018 population of 1,345,047, it is the ninth most-populous city in the U.S. and third in Texas after Houston and San Antonio.
Many call it the "heart of Texas".
Should you be fearful of any tornadoes in Dallas?
You need to be aware of the weather that can change rapidly here in Dallas Texas.
It is rare for a tornado to come through Dallas as they typically touch down in the northern suburbs like Wylie, Rockwall, Frisco, Van Alstyne and beyond.
But they do happen.
The October 2019 tornados touched down throughout Richardson, Rockwall and Highland Park barreling through Central Expressway and the Dallas North Tollway. These tornados left tens of thousands with destroyed homes, massive damage and even tens of thousands more without power for many days.
Preparation for a Tornado in Dallas
BEFORE
Have a plan with your family on where to go in the event of a Tornado warning. Interior closets are the best idea.
Designate an area that is structurally safe.
Create a safety kit with food, water, and flashlights/matches and candles.
Listen to the weather reports which will come via TV, radio, and smart phone. And always find Pete Delkus on Twitter.
DURING
Stop worrying about possessions, get yourself safe.
Remain inside your shelter/interior closet until its over.
If you are driving, get out of your vehicle because tornadoes are able to throw your car.
AFTER
There will be danger such as electric issues that you will not be able to see, so please do not enter damaged buildings.
Stay away from any spilled chemicals you can see or smell.
Take photographs with your phone for insurance claims.
One more thing . . . come join the Facebook convo.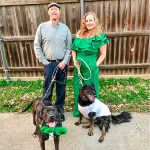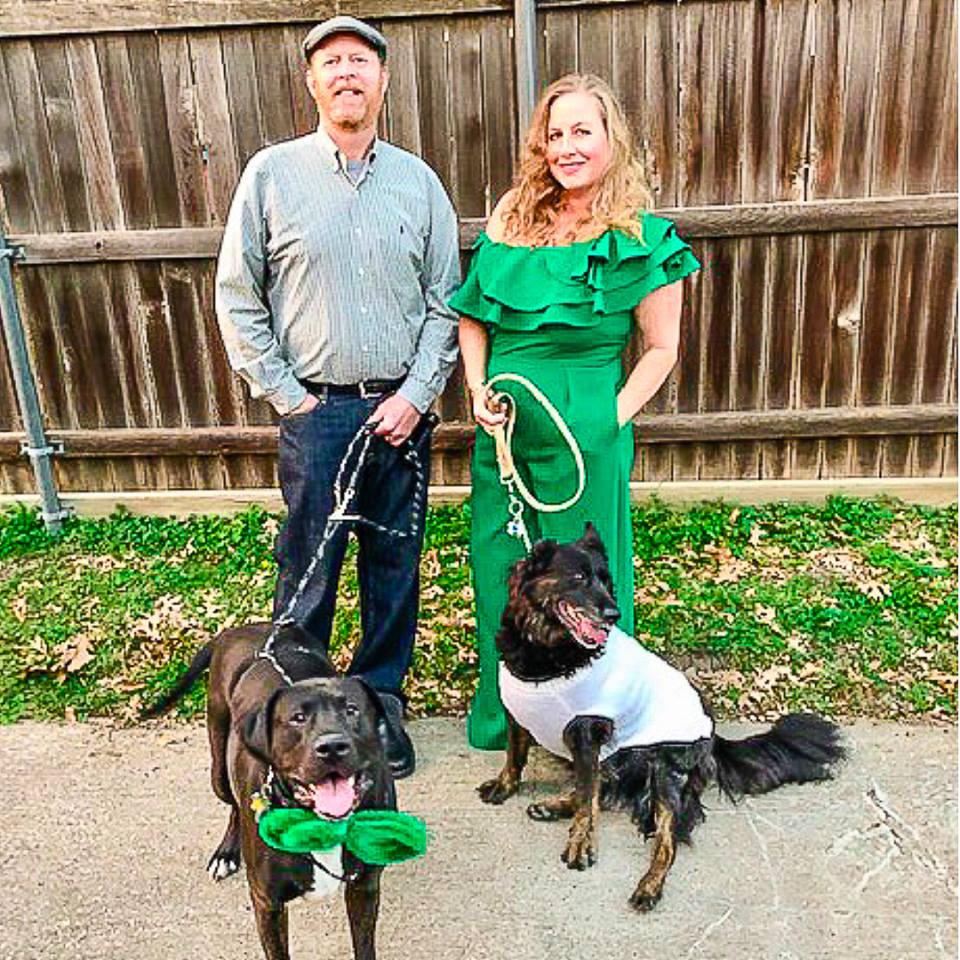 Interested in working with the We Are DFW team or being featured here on the website, start here
They help local businesses in DFW and beyond including copywriting, content marketing, blog campaigns, email marketing, social media, coaching and consulting.
Be sure to take a peek at the LIVE show here, I would love to see you join us every Wednesday morning at 10:00am – here are just a few of them from the recent weeks (lots of Frisco representation in the house!)
Catch some of our podcast episodes here: