Disclosure of Material Connection: Some of the links in this post may be "affiliate links." This means if you click on the link and purchase an item, I will receive an affiliate commission. Disclosure in accordance with the Federal Trade Commission's 16 CF.
In October, it seems as if the whole world opens up to us once again in DFW. The air is cool, crisp and the days are still long. It's such a great time of year to get back outside and get involved with the community.  One event that you'll want to head to is the Anna Texas Balloon Festival also known as the Anna Harvest Fest.
Anna Texas Balloon Festival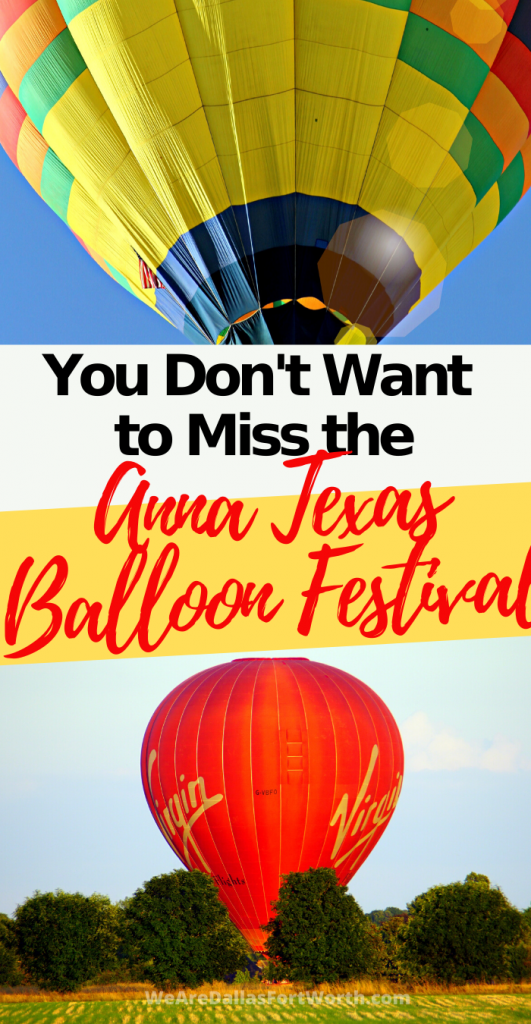 Who would go to this festival?
This event is for anyone who wants to get outdoors and spend time with their family, young and old. Or a church group, a group of friends. Or you might even want to head out alone with just you and your camera, maybe even your DSLR to take some awesome pics of the scenery and the hot air balloons.
Plus, the festival does not cost anything to attend so you can come and go as you please without worrying about admission fees. If you attend the Plano Balloon Fest then plan on spending money on admission, parking as well as activities.
If you or someone you know would enjoy live music, a Kids Fun Zone, a costume contest or fair food then you might want to keep reading.
Because when most people hear the word 'fair food' . . .
They have visions of:
🌭 Corny dogs
🍭 Mile high sweets
🍗 And turkey legs dancing in their heads
What time of year is this festival?
In 2019, the Anna Harvest Fest was held on October 26.  So watch Facebook events, eventbrite and the buzz online for when they will realize the next date.  Its typically held in October – hence the title has been changed to Harvest Fest.
Is it in the afternoon, morning or night time?
They typically hold the event all afternoon long.  In the Summer months, we usually avoid the middle of the day but because we are in beautiful October, the middle of the day is a perfect time to get out and enjoy a festival.
"I'm so glad I live in a world where there are Octobers."

Anne of Green Gables
And just so you know . . .
The festival will be held at Slayter Creek Park in Anna.
As you are searching for parking, keep in mind that most will go to the primary parking area which is located at 1201 N. Powell Pkwy, Anna, TX 75409.
While the secondary parking area, which includes free bus ride to & from the festival entrance, is located at Anna High School, 1107 W Rosamond Pkwy, Anna, TX 75409.
The festival will also include vendor shopping, food court, live music, costume contest and kid's dance performance.
Do you want to be a vendor at this festival instead of a spectator?
In past festivals there are approximately 5,000 people from the community  in attendance for Harvest Fest aka the Anna Texas Balloon Festival.
You can choose to sell your handmade goods, services or some yummy food.  Just keep an eye out for the vendor application.
What about the hot air balloons, will they actually be there?
That's a hot topic!
We all know that weather can change so quickly here in North Texas, we've had extreme rain in October as well as extremely windy days which are never the right environment for a hot air balloon launch or even a glow.
Currently, the hot air balloons are on hold and the festival is now the Anna Harvest Fest.
I know its disappointing but have you ever read the comments and reviews on the Plano Balloon Festival FB page? Its far from sunshine and rainbows. I think we all need to just road trip to the Balloon Fiesta in Albuquerque to get our fix.
However, if its a nice day, there's still a chance you might see a balloon floating around the beautiful skies of Texas or from Rohr Balloons over in McKinney.
What else should you do to prepare for the Anna Texas Balloon Festival?
The most important thing you can do for yourself is stay hydrated and wear the right gear for being on your feet all day.
Merrell Hiking Shoes
Experience out-of the-box comfort with this amazing shoe.  This brand is made for lots of walking and anything that you might come across outdoors. It has extremely durable leathers, a supportive footbed, and Vibram traction –  you won't doubt why Moab stands for MOTHER OF ALL BOOTS.
A breathable protective shirt
Having the right clothing can change your entire experience.  I love this one for hiking, long days outdoors and especially travel.  This shirt is functional and has some style to it.  No pulling, tugging or any uncomfortable-ness with clothing when you wear this.  Highly recommend this one.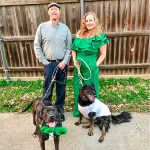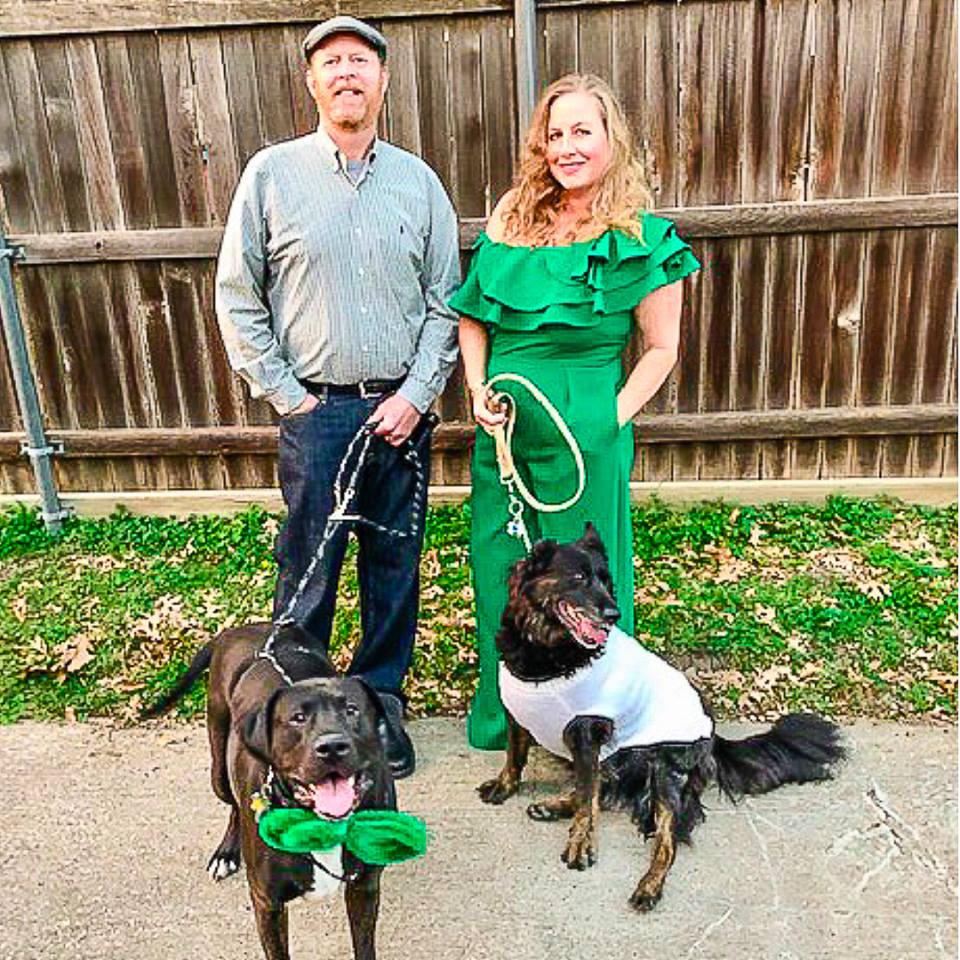 Interested in working with We Are Dallas Fort Worth or being featured here on the website, start here
They help local businesses in DFW and many larger businesses looking to tell a story to the readers of Dallas. Her work entails copywriting, content marketing, blog campaigns, link building (yes you can get some backlinks here), email marketing, social media, coaching and consulting.