Disclosure of Material Connection: Some of the links in this post may be "affiliate links." This means if you click on the link and purchase an item, I will receive an affiliate commission. Disclosure in accordance with the Federal Trade Commission's 16 CF.
High school football in Texas is a big deal.  In fact its not just a big deal BUT it is the BIGGEST deal.  Like, HUGE. Whether its in a tiny field with your little one to the biggest of biggest stadiums like the ones in West Texas, Allen or even McKinnny.  And now all eyes are on Celina to the far north of Dallas. You've got to go see the Celina Bobcats play at the Celina Texas Football Stadium.
Take a Peek at the Brand Spankin' New Celina Texas Football Stadium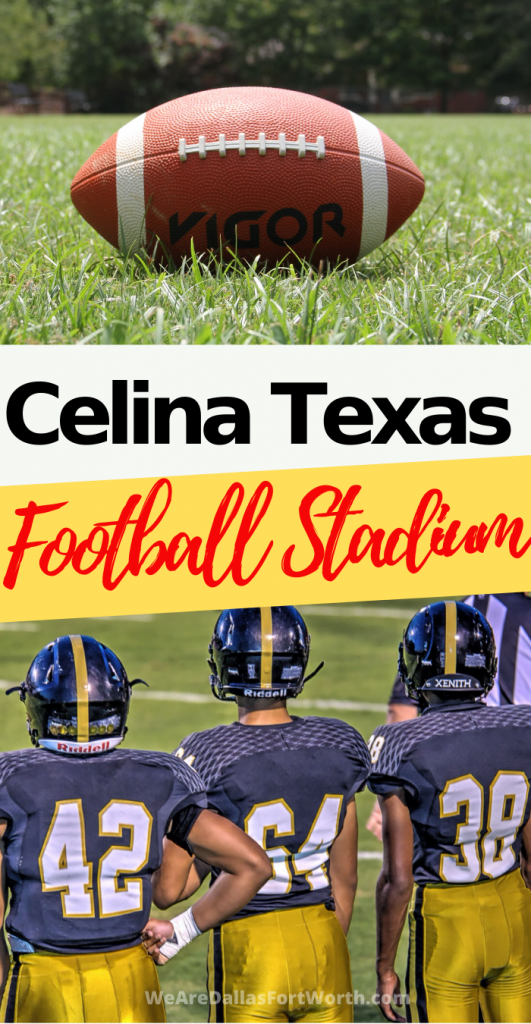 Yes, Celina ISD received an unbelievable upgrade to their high school football stadium.
Wanna know what it looks like:
Take a peek at this ⤵️
Or head over there to see the Friday Night Lights in actions:
3455 North Preston Road
Celina, Texas 75009
What else can be done at the stadium besides football?
The stadium includes a track placed around the perimeter for runners and track and field athletes.
Additionally, its available for the Soccer team.
The field is made of artificial turf, has done a great job at making it ADA accessible.
Your eyes will discover a large video scoreboard to display to its 6,500 attendees.
What else do you need to Know
Like all stadiums there needs to be some order to the chaos of a high school sporting event.
Here are the stadium procedures:
If you are a student in 5th grade or younger then you will need your parent to accompany you to the game.  No wandering Kindergartners please.
You can access one time with your ticket.  If you leave and come back, guess what? You'll be forking over the price of a ticket again.  That goes for all attendees.
No loitering will be allowed. All spectators are expected to be seated in the stadium during the duration of any athletic event with the exception of bathroom or concession stand visits. They do not want students gathering.
Keep your vices to cheeseburgers.  You've got it – no alcohol, Strawberry Hill, ziplocs full of alcohol, guns, weapons, vapes or anything that would fall into that category is allowed in the stadium or near the stadium.  If you think it might fall into this "no go" category but aren't sure, just err on the side of caution and leave it home.
No coolers.  And don't carry in your venti hot chocolate into the stadium either.  Whatever you want to consume, you'll need to purchase from the concession stand.
Drop Off/Pick Up Areas
The drop off/pick up area is located at the front entrance of Celina High School, located off of Preston Road.
If you are dropping off a student, you must enter from Preston Road.
Do not enter from County Road 134 for a drop off or a pick up.  This stadium has systems and these systems keep everything flowing.  If one of you goes rogue, then s*** hits the fan.
Parking
If you are a season ticket  holder or a general admission holders will enter from County Road 134. Keep in mind that the entrance closest to the stadium will be closed.
All entrances located on County Road 134 will be EXIT ONLY after the 4th quarter.
If you are driving an oversized vehicles to include RV's will be required to park in front of the Celina High School auditorium.
Reserved parking will require a hanging placard that will be visible to lot attendants in order to be admitted into the reserved area. Make sure to hang this as you are approaching the stadium so that they can see it as you are driving up.
If you'd like to Tailgate at the Bobcat stadium . . . good news!

Tailgating is allowed at the new stadium.
Tailgating is allowed in the grassy areas around the general parking lots located on the west side of the high school campus.
Do not use the parking spaces for tailgating parking.
If you would like to tailgate, do not interfere with the flow of traffic or create any kind of safety hazard.
As mentioned above, there will be no alcohol allowed near or in the stadium.
No e-cigarettes,
No glass
No grills
Keep it clean, tailgaters will be responsible for picking up their tailgate area and disposing of all trash prior to the start of the game.
Tailgating will be monitored by security personnel.
Celina Texas has not spent as much as Allen Independent School District  – that would be about $60 million. While McKinney has spent about $63 million and Frisco ISD a whopping $255 million. However, Frisco's initiative included an entire Dallas Cowboys complex built around the stadium.
Final Thoughts
If you want to experience a small town game by an award winning football team, then look no further then Celina Texas and the Bobcat stadium for experiencing your own Friday Night Lights.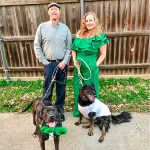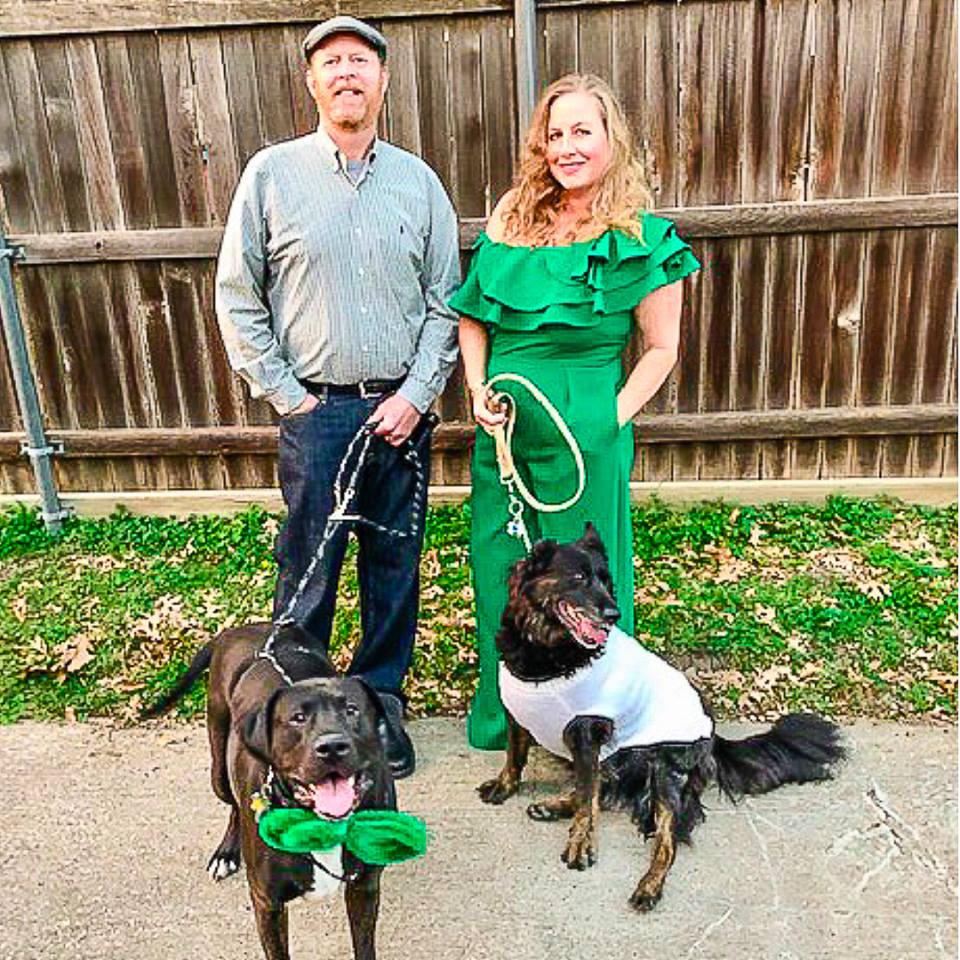 Interested in working with We Are Dallas Fort Worth or being featured here on the website, start here
They help local businesses in DFW and many larger businesses looking to tell a story to the readers of Dallas. Her work entails copywriting, content marketing, blog campaigns, link building (yes you can get some backlinks here), email marketing, social media, coaching and consulting.
You might also like
If you like podcasts, here are a few of my episodes from the We Are Dallas Fort Worth podcast