Disclosure of Material Connection: Some of the links in this post may be "affiliate links." This means if you click on the link and purchase an item, I will receive an affiliate commission. Disclosure in accordance with the Federal Trade Commission's 16 CF.
Celina is located in northwest Collin County, approximately 42 miles north of downtown Dallas and 61 miles northeast of downtown Fort Worth. As the DFW metroplex continues to grow the population looks further and further north to find affordable housing. Many residents are moving to Celina from out-of-state while many more are moving from within the metroplex for a quieter way of life.  Whichever you choose maybe one of these Celina Texas new homes for sale will be perfect for you.
Before you decide to settle down in Celina, you'll want to understand what living in Celina, understanding Celina housing and Celina Texas neighborhoods.
Celina Texas New Homes For Sale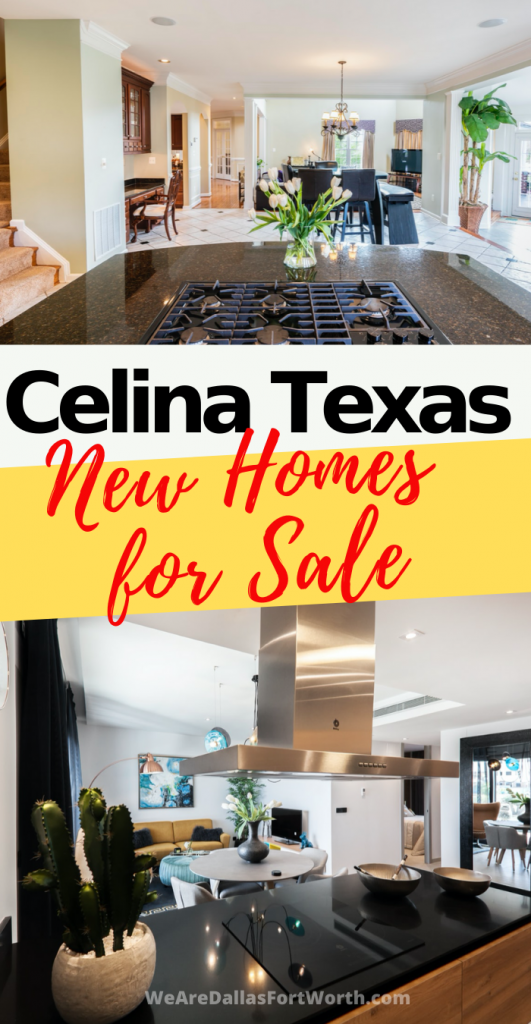 Did you know?
Celina got its start in the late 1870s and early 1880s when a pioneer by the name of John T. Mulkey settled in the area and named it after his old Tennessee hometown.
In 1902, when the St. Louis, San Francisco and Texas Railway (the Frisco) was built through the area, the town moved its buildings to sit right next to the railway.
As of 1950, the population of Celina was a teeny tiny 1,000 residents.
Currently, many of us that are in North Texas can see that the sprawl is heading North and will soon connect to Oklahoma.  In fact, Celina is only about 52 miles from Oklahoma and 45 miles to downtown Dallas.
But as Frisco expands and develops its suburban and downtown Frisco Rail District, Celina stands next in line for growth.
One of the main reasons so many people are hoping to buy in Celina is because of this growing real estate market.
The Collin County Association of Realtors reported that about 138 homes sold in Celina in the month of August 2019.
✅ The average sales price is $364,977 in August 2019 up from $333,448 an year ago.
Why are people giving Celina a serious look? And looking to Celina Texas for new homes for sale?
Even though it is extremely far from Dallas, families are looking for higher end homes with an excellent school system.  This is why its bringing people from around the country to Celina.
When the Toyota transition was happening in Plano, there was a true shortage in the supply of homes which left eyes (and builders) literally eyeing wide open spaces like Celina.
When looking at new construction, you have to know that new homes offer enhanced safety and energy efficiency, amenities and layouts more suited to modern lifestyles, and sometimes the ability to customize spaces that you don't get with a resale. But if you're not careful, costs and expectations can spiral out of control.
But as you do your research . . .
Slow your roll so that you don't make a mistake.
Don't worry there are plenty of homes that have been around for some time and many Celina Texas new homes for sale.
In fact here are 3 costly mistakes to avoid when buying a new house ⤵️
1. Settling on one lender without shopping around
Many large builders offer in-house mortgage lenders they work with who may or may not offer competitive rates and terms. They do this to build referral partnerships and networks and may not be the best fit for you.  You can shop around and possibly find a better deal.
2. You must understand builder warranties
When you buy a home, there are two types of builder warranties you'll hear about: implied and express warranties.
Implied warranties can be vaguely worded.
Either way, you need to completely understand the warranty before signing so hire an attorney if you need a document reviewed.
3. Choosing the right upgrades
Some options won't matter in the long term investment off your home.  And not all need to be done right away.
Remember you can always hire your own personal contractor a few years down the road.
Where to look in Celina?
Every area of Celina is popping right now. There are so many Celina Texas new homes for sale.
You could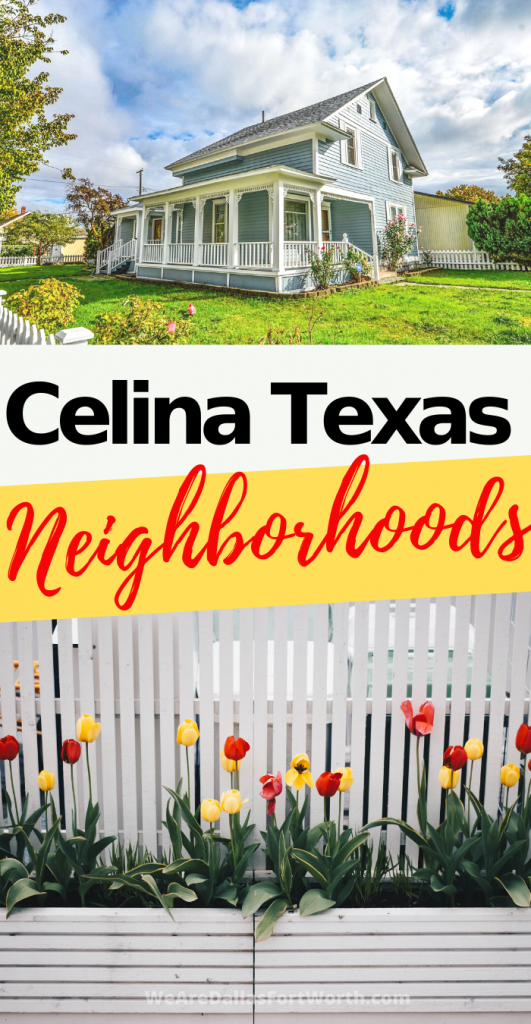 choose a large expansive brick home, a modern craftsman style or a historic house near the downtown Square.  The downtown area is growing and the City is looking to develop it even more.  Just look at what Downtown McKinney has done to their historic square – and omg, the home prices have sky rocketed.
These neighborhoods can help you narrow down what you want or what you don't want.
And better yet, if you can take a trip to Celina to get to know the area better in person.
Of course, do a dry run on the commute to Plano, the Richardson tech corridor, Las Colinas or Downtown Dallas.  Its good to know what a morning and evening commute is like.
In addition, make sure to see the home in the daylight as well as after dark to get a grasp on how the area feels.
You can always call our real estate agent, the one and only Roxanne Deberry.  Roxanne has been in the business for decades and is a north Texas tycoon.  Take a screenshot of this number (and be sure to tell her Becca Niederkrom referred you).  I would not trust anyone else in real estate (and no, she does not pay me to say this 😄)
214.676.8040
One more thing . .
If this whole thing is new to you, get as educated as possible so you have the confidence needing to make this large purchase.
One of the best marketing slogans in history references the white picket fence and the American Dream.
The American Dream is not a one-size-fits-all solution and it does not mean home ownership or owing the bank for 30 years.
You need to make the best decision for you.
Take a look at this resource to help guide your decision.
Conclusion on Celina Texas New Homes for Sale
Celina offers so many varieties of neighborhoods, homes and home styles.  If you are ready to start shopping, now is the time as new residents to Celina are already seeing a huge jump in their home value within a year of moving in. You'll Want probably want one of these Celina Texas New Homes for Sale and things are heating up in this north Texas town.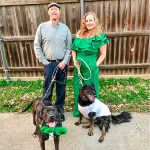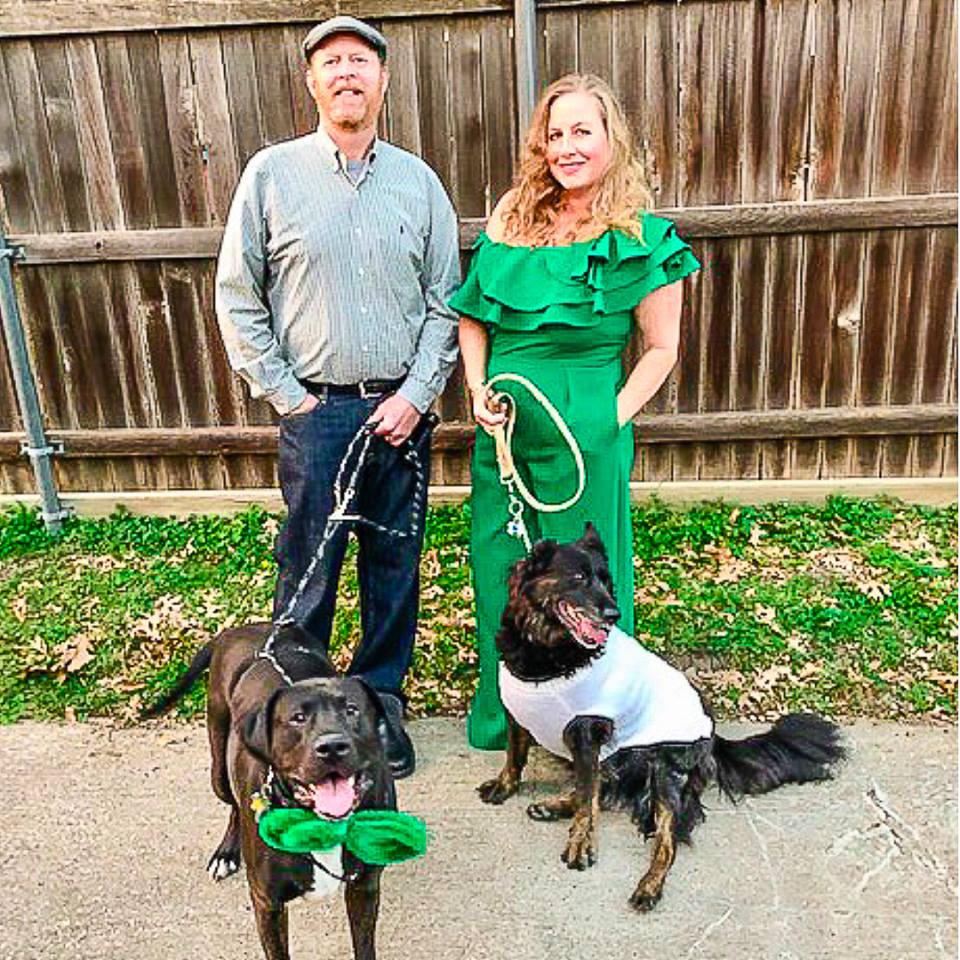 Interested in working with the We Are DFW team or being featured here on the website, start here
They help local businesses in DFW and many larger businesses looking to tell a story to the readers of Dallas. Her work entails copywriting, content marketing, blog campaigns, email marketing, social media, coaching and consulting.
Be sure to take a peek at the LIVE show here with local businesses throughout Collin county and Dallas – here are just a few of them from the recent weeks (lots of Frisco representation in the house!)