Disclosure of Material Connection: Some of the links in this post may be "affiliate links." This means if you click on the link and purchase an item, I will receive an affiliate commission. Disclosure in accordance with the Federal Trade Commission's 16 CF.
I imagine that you are coming here because you've just moved into the Princeton area and your little ones are looking for a place to embark on their school career. They will get started at Princeton TX elementary schools.
Princeton TX Elementary Schools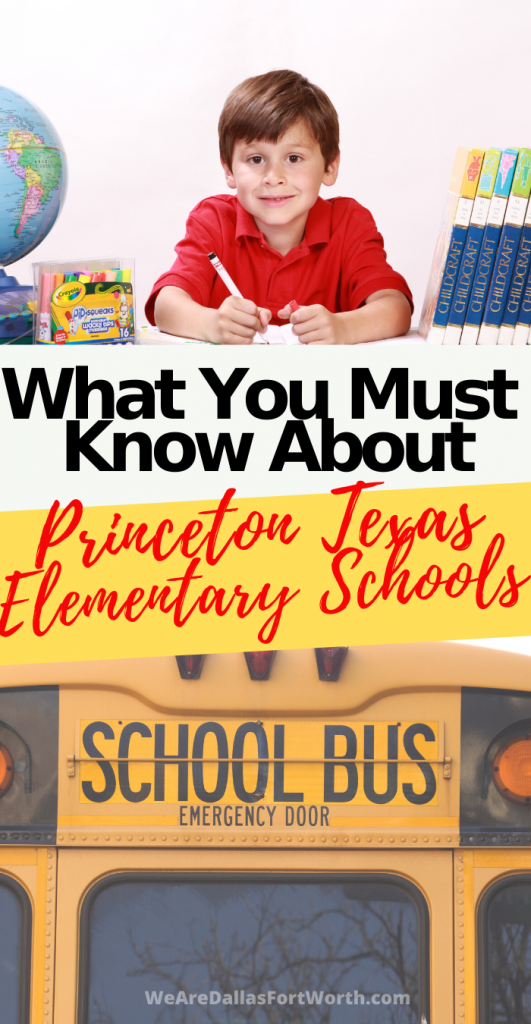 There are 6 elementary schools in Princeton TX
1. Lacy Elementary School
224 E College St
(469) 952-5400
2. Princeton Elementary School
5.0
(1) · Elementary school
(469) 952-5400
3. Smith Elementary School
2101 Forest Meadow Dr
(469) 952-5411
4. GODWIN ELEMENTARY SCHOOL
1019 N 6th St
(469) 952-5402
5. Lowe Elementary School
Beauchamp Blvd
(469) 952-5418
6. Harper Elementary School
8080 Co Rd 398
(469) 952-5400
And if you need more info on these elementary schools then you can go to:
321 Panther Pkwy
(972) 736-3266
How do the schools in Princeton Independent School District Rank?
Most Diverse School Districts in Texas

90 of 1,025

Best School Districts in Texas

306 of 1,002

Best Places to Teach in Texas

311 of 1,019
You might be asking yourself if the Princeton schools are right for you?
These are your children, your tax dollars and you can use your due diligence to find answers to many important questions.
You might want to start with the questions ⤵️
Does the school meet my basic needs?
While it can be tempting to try for a school that's on the top of everyone's list, first make sure the school meets your practical needs.
For instance, if you have to be at work at 8:30 and school starting time is 9:00 — with no early-morning care — that may be a deal breaker.
By the same token, if there's no bussing, but the school is 10 miles away, it may not be a good fit for your family. Finally, if it's difficult or impossible for you to send your child to school with a lunch, ask if the school provides one and how much it costs (public schools all offer a free lunch for families who qualify).
What's the student-teacher ratio?
When assessing a school, it's important for parents to consider how much individual attention their child will receive.
You'll want to find out how big the classes are – do they include a decent teacher to student ratio? Does the classroom use assistants, volunteers?
Keep in mind, that for grades K through third, a student teacher ratio over 22:1 is large. For fourth grade and up, anything above thirty, without a full-time aid, is a lot for a teacher to handle.
And because schools sometimes count administrators or librarians in the ratio, its best if you go in person and see what the true ratio is.
If there is a behavioral problem, how is it handled?
This is an area that we don't want to make any assumptions on. We want a concrete answer.
Every school should have a disciplinary policy.
Do they have a more punitive approach, such as giving children demerits and eventual suspension?
Or do they subscribe to "positive discipline," with, for example, first a warning and then a consequence, like missing recess? Disciplinary policies vary widely.
Take into consideration this could be for your child OR for a student that is in your child's classroom interrupting the learning flow.
The school will have stats on their disciplinary action because legally they need to track this and make reports such as suspension or violence.
What distinguishes your school from others?
Find out what the school is proud of? What have they accomplished? Do they keep high standards for their parents, teachers, administrators and students?
How much homework is there?
Most elementary students are not given homework or at least a heavy load of homework, either way, ask what the homework policy is like at Princton TX elementary schools.
How do you support your students with different learning styles and needs?
Depending on your child, you may be looking for different answers to this question.
If your child is working above grade level, you will want a school where the teachers adapt assignments for accelerated learners or have special more challenging programs.
If you have a child with a learning disability, you'll want the school to have learning specialists and special programs with expertise in your child's area of challenge.
You might want to ask:
Does the school integrate kids with learning differences into the general classrooms?
Or do they have separate classes for kids with special needs?
Whatever your child's needs, look for a school with the resources and expertise devoted to kids like her.
What after-school activities are provided or available?
If your child needs after-school care, then find out what specific classes, sports, activities  or clubs that are offered. Do they offer courses in art, music, drama, science, chess club, or free play? What kind of sports do they offer and do they provide any transportation to practices and games? What are the requirements for playing on a team? Again, find out if there's any time to do homework and if there's any homework support.
Is the environment secure?
Especially due to today's climate and so many school shootings, you'll want to know more about the security of the school
Find out if entrances and exits are monitored so that kids can leave and strangers can't get in?
And discover more about the sign-in and sign-out policy – is it required? Can someone sneak in easily? Can everyone easily be stopped so they have to sign in to the school?
How are teachers supported and held to a high standard?
It can be a challenge to understand the professional culture of a school.
But it's worth asking if teachers collaborate and have a unifying vision and goal for their students.
Do teachers of the same grade collaborate on a curriculum, so you can expect them to cover the same material and give the same amount of homework?
Do teachers have regular meetings to discuss projects, teaching techniques, and specific students? "Professional teaching community" is the lingo for a process in which teacher meet regularly to talk about their teaching challenges. (Research suggests PTCs improve teaching effectiveness and morale.)
What are the school's expectations for its students?
Look up the school's test scores on the GreatSchools website before you go on a tour. If the school doesn't have high test scores, ask why. You may not buy the school's justifications, but the answers can be illuminating. For example, an elementary school that's a magnet for English language learners may perform on standardized tests at a lower level, because the kids are being tested as if they know English fluently.
A school with a high percentage of learning disabled kids may also end up generating lower scores. Two factors can help unmuddle such test score conundrums: first, check to see if the scores are going up or down. Second, look to see how the kids who match your child's demographic profile are doing. Looking up the school's test score at the level of subgroup is very useful — though this information isn't available for all states.
Need more help with learning about Princeton TX elementary schools?
Don't be afraid to reach out for help for yourself or for your student.
Reach out to an administrator within the Princeton Independent School District for more guidance.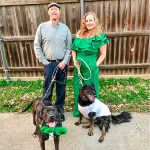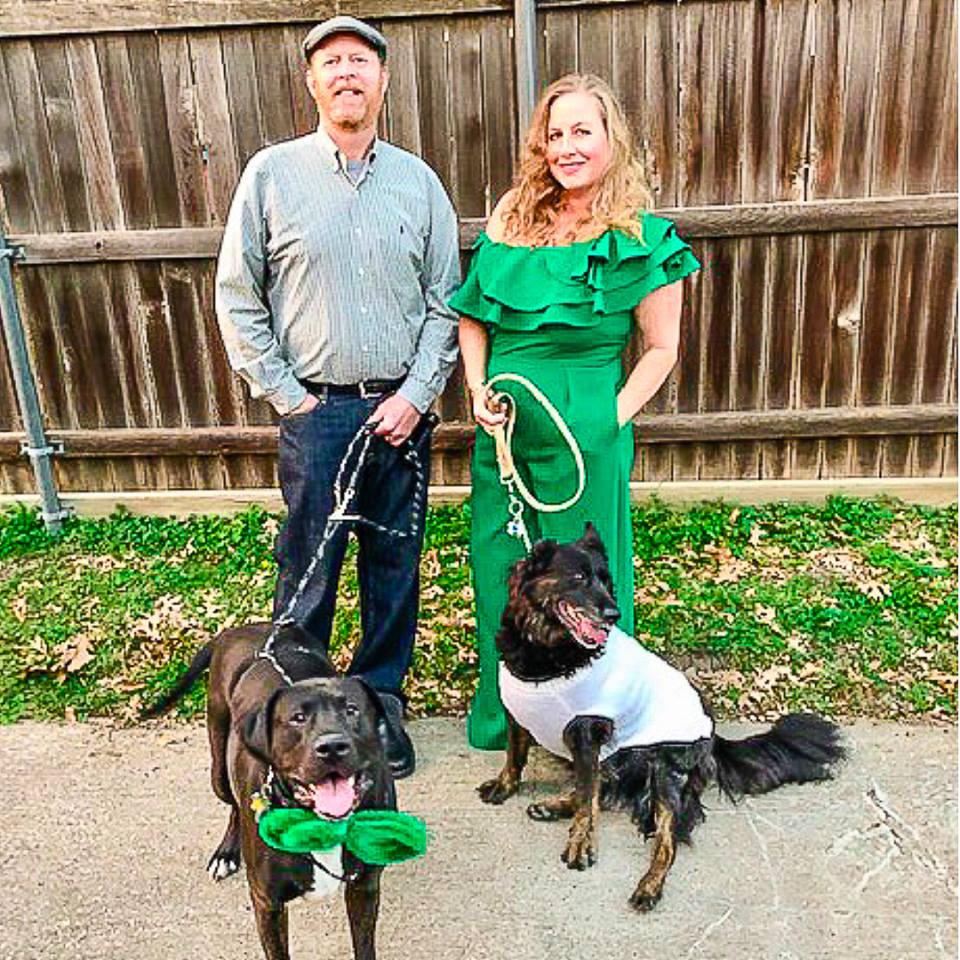 Interested in working with the We Are DFW team or being featured here on the website, start here
They help local businesses in DFW and many larger businesses looking to tell a story to the readers of Dallas. Her work entails copywriting, content marketing, blog campaigns, email marketing, social media, coaching and consulting.
Be sure to take a peek at the LIVE show – here are just a few of them from the recent weeks (lots of Frisco representation in the house!)
You might also like
If you like podcasts, here are a few of my episodes from the We Are Dallas Fort Worth podcast