Disclosure of Material Connection: Some of the links in this post may be "affiliate links." This means if you click on the link and purchase an item, I will receive an affiliate commission. Disclosure in accordance with the Federal Trade Commission's 16 CF.
The  Lantern Festival is a holiday celebrated in China and other Asian countries that honors deceased ancestors on the 15th day of the first month of the lunar calendar. Occasionally, you might see one of these festivals on your Instagram feed but in no way can you make it halfway around the globe for this. Or if you could make it, it would be quite a long trip.  Thankfully, these lantern festivals have now been arriving in the US. And one is here in the metroplex! The Anna Texas Lantern Festival aka Light Fest aims to promote not just a family friendly event but also reconciliation, peace, forgiveness and a new chapter to your life. 
Do you know what's amazing about the Dallas metroplex?
With the amount of growth its had over the past decade, everything is now coming our way.
It might be to the far north, like this festival in Anna.
If you've been to some events recently, you've noticed this ONE thing.
There is more to these events than just their event itself.
It's an experience.
Its a place to bond with those around you or the people you came with.
I think this particular event sounds extra spectacular, healing and you know, there is no 5k or marathon involved.
Sign me up!
The Ultimate Guide to the Anna Texas Lantern Festival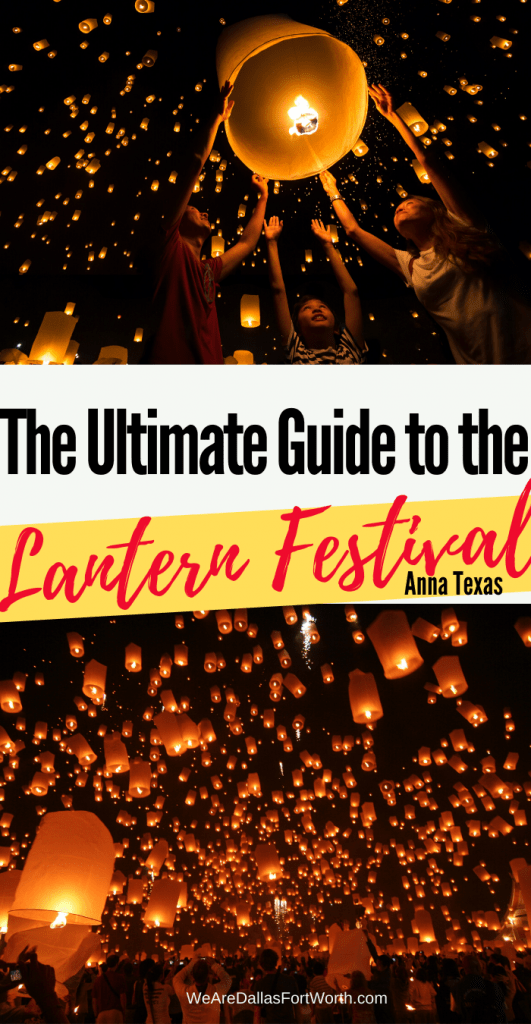 Why you might want to attend the Anna Texas Lantern Festival?
The Anna Texas Lantern Festival is filled with fun, happiness, hope, and great memories that you'll cherish for a lifetime.
It's completely family friendly so no need to call a babysitter.
I mean, how great of an Instagram shot would this scene make ⤵️
When is it held?
This coming year it will be held ⤵️
Saturday April 25, 2020
4:30 PM – 9:00 PM
What happens to the lantern?
The claim made by some of the sky lantern retailers is that their products are biodegradable.
However, I am not sure if they might also contain a metal wire support. Just be sure to ask one of the company rep's about this.
Keep in mind that the company is committed to leaving the location of the event the same as when they arrived.
So how much is the festival?
💰 Ticket prices vary between $25 – $55 and that mostly depends on how soon you register.  The sooner you register, the more money you will save.
💰 Kids (without lantern) are only $9.99
What about safety?
Safety is the top concern as always at these large events.
Here are a few things to keep in mind:
Only use the lanterns provided, do not bring in lanterns from your source.
Launching your lantern will happen at a specific time – do not release your lantern early.
Leave your Tito's at home.  Yep, that's right.  Its a hot chocolate and cookies kind of vibe.
And while we are at it, the guns  or any kind of weapons.
What should you bring to the Anna Lantern Festival?
1. Camping chairs
2. Cooler
3. Snacks
4. Blanket
5. Flashlight
Final Thoughts on the Anna Texas Lantern Festival
Save yourself a 23 hour flight and just scooch on up to Anna for this fabulous event.
I know, I know . . Anna is way the heck up there.  But that drive up Central Expressway is much easier than sitting crammed in coach for 23 hours.
Plus, it gives you a reason to pop into the new Buc-ee's in Melissa.  Two birds, one stone . . and lots of beaver nuggets.
Enjoy y'all!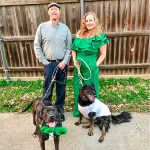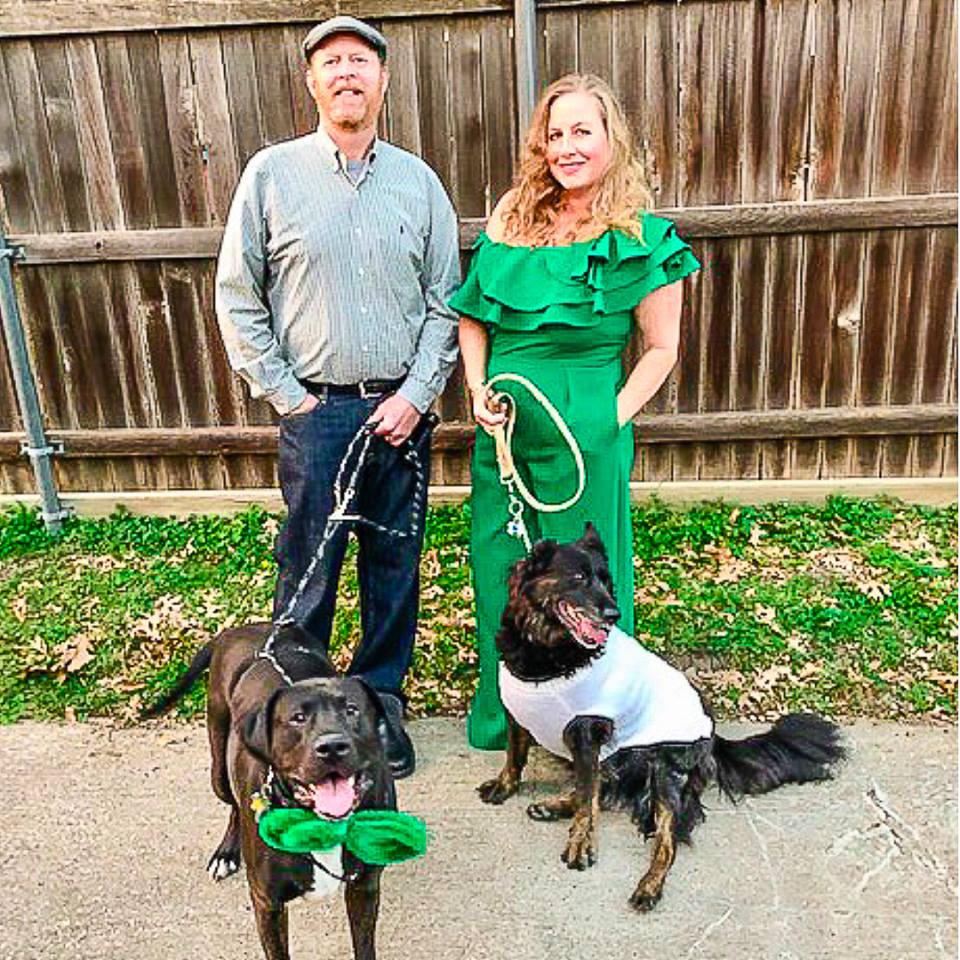 Interested in working with We Are Dallas Fort Worth and becoming involved in the website, start here
I only have one option to be seen on the site (and its super affordable, go check it out)
We Are DFW helps businesses in DFW and many larger businesses looking to tell a story to the readers of Dallas. Their work entails copywriting, content marketing, LinkedIn, blog campaigns, email marketing, social media, coaching and consulting.