Disclosure of Material Connection: Some of the links in this post may be "affiliate links." This means if you click on the link and purchase an item, I will receive an affiliate commission. Disclosure in accordance with the Federal Trade Commission's 16 CF.
Dallas Texas has more than enough to offer everyone. In fact, there are more neighborhoods to explore here than many other large metropolitan areas in our country.  Each 'hood in DFW has a unique flair to it and you will have to find the one that suits you best.  Hopefully, its more than The Most Awesome Dallas Neighborhoods to Live Your Best Life and the guide to the best neighborhoods to live, visit, play, dine and hang out in Dallas.
The Most Awesome Dallas Neighborhoods to Live Your Best Life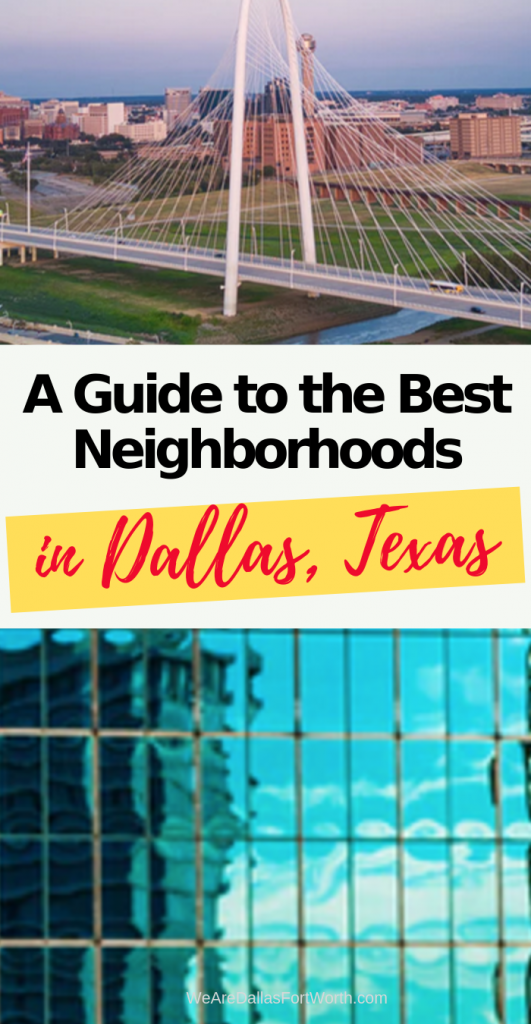 Dallas neighborhoods are as diverse as our population. They each have such a different energy and feel to them. For example, Downtown and Uptown attract those focused on urban living, but vastly different to each and only minutes apart.
Lakewood and Preston Hollow are right for people who want to be in town but have a little more space, plus Lakewood has a bit more of an Austin vibe to it since its on active White Rock Lake.
City of Dallas Neighborhoods
Dallas is a great place to live. Great jobs, great homes and pretty affordable cost of living.
Furthermore, the reasonable cost of living in Dallas sets it apart from other major cities in the country and makes it one of the best places to live in Texas.
Keep in mind, each neighborhood garners a different price.
When deciding where to live in the Dallas Region, the sky is the limit. Actually with Museum Tower in downtown and Windrose tower in Plano, its not the limit.
Not only can you find reasonable housing options available minutes from major employment centers, but also near entertainment venues, dining experiences and more. Live your life all within a few square miles at a fraction of the cost.
When you're deciding where to spend your vacation, your life or just the weekend, you might want to peruse which area has the right energy match for you.
But if you really want to get to know DFW and all its areas like a local, your best bet is to look for the neighborhoods where they hang out, where the most interesting new restaurants, art galleries and coffee shops emerge.
Downtown Dallas
Downtown is a bustling business district known for Reunion Tower, a ball-shaped observation deck with sweeping views. Other landmarks include the original Neiman Marcus department store, selling upscale products since 1914. Eateries include Tex-Mex places, new cafes and casual lunch spots from the downtown crowd.
We definitely love walking underground at Renaissance Tower if there is inclement weather, walking down Main Street, popping into the Statler hotel, the
OG Neiman Marcus
and through the Arts District.
Deep Ellum
The lively
Deep Ellum entertainment district
is known for its vibrant street murals, quirky art galleries and long-time concert venues for indie and blues. This hood has gone through a roller coaster of changes over the decades. Bars, cocktail bars, donut shops, pizza shops, candy shops and a wide variety of rooftop patios cover Deep Ellum.  Its also home to a brewery, The Deep Ellum Brewing Company which offers tours, tastings and events.
Deep Ellum always has something going on.
Uptown
Uptown is known for its eclectic bar and restaurant scene, including lively sports bars, posh global bistros and hip cocktail lounges. The action centers on McKinney Avenue, where a free vintage trolley trundles past boutiques selling high-end fashion and chic western wear. Attracting joggers and cyclists, the Katy Trail skirts Turtle Creek, passing parks, beer gardens and the cool Museum of Geometric and MADI Art.
Uptown is home to some great events and also some unique places such as Mutt's Canine Cantina.
Mutt's Canine Cantina is a truly one-of-a-kind dog park and dog bar.  A place to let your dog play off leash but also a place where you can relax with friends with a beer or margarita or even buy a full meal and sit down to dinner with your favorite pooch.  I know my
Dog Moms are excited about this venue coming to Allen pretty soon.
Another hotspot is Hotel Zaza, one of the most unique hotels in the entire Dallas metroplex.
North Dallas is an area of numerous communities and neighborhoods in Dallas, Texas. The phrase "North Dallas" is also sometimes used to include any suburb or exurb north of Dallas proper within the metropolitan area.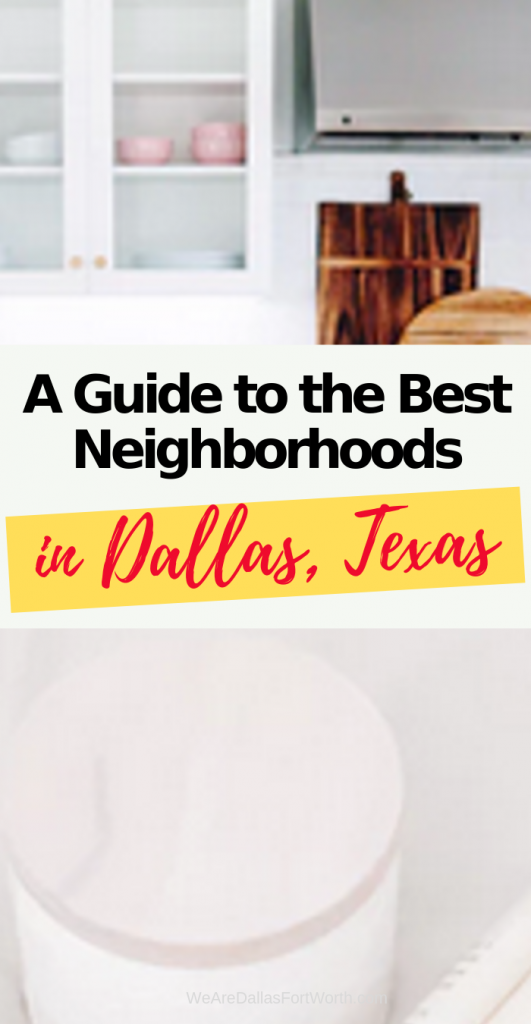 South Dallas is dominated by Fair Park, where the Texas State Fair draws big crowds each fall for shows, thrill rides and signature corn dogs. The attractions in this neighborhood include the landmark Cotton Bowl Stadium, for college football and big-name concerts, and the African American Museum, exhibiting artwork and artifacts. Touch tanks and stingray petting areas are among the draws at the Children's Aquarium.
Bishop Arts
The hip Bishop Arts District is known for its diverse nightlife, chic independent fashion stores and colorful street art. Dining choices range from Texas-style BBQ to Vietnamese pho, while relaxed bars pour everything from cocktails to house-brewed cider. Cult movies are the draw at the Texas Theatre, while the art deco Kessler Theater presents live music by local and national bands.
A trip to Bishop Arts would not be complete without stopping into DIRT or sipping on espresso from
Davis Street Espresso
while taking endless selfies in the bus out back.
Bishop Arts has some amazing festivals, Maker events and all around festivities.  Its such a neat area to explore and/or live.
I would highly recommend a weekend at the Belmont Hotel, dining at Smoke (omg, so unbelievable) and walking up and down 7th street.  Its a unique area that caters to the artist.
From Downtown Dallas, you can reach this area via the new trolley – it looks like a modern DART car – or just connect to this trolley from any other DART train.
(pssst . . . I had the CMO of DART on the podcast over here, you might like the insight)
West Dallas
West Dallas is an area consisting of many communities and neighborhoods in Dallas, Texas, United States. West Dallas is the area bounded by Interstate 30 on the south, the Trinity River on the east and north, and the Trinity River's West Fork on the west.
The Trinity Grove area has been built up to include the delish Cake Bar – that's right, a bar with cake.  You'll want to grab the strawberry piece.
We love Amberjax! It reminds us so much of southwest Florida.
Chef Larry Williams hand-selects only the freshest fish, shellfish and seafood from every corner of the globe. Amberjax Fish Market Grille brings a combination full-service restaurant and neighborhood fresh market that offers daily specials of seafood, oysters, handmade sides, soups and desserts.
Pleasant Grove
Pleasant Grove is an area located in the southeast portion of Dallas. The Pleasant Grove area is bounded by:Highway 80, bordering Mesquite, Texas on the North, Elam Road, towards Seagoville, Texas on the South, Hickory Creek on the East towards Balch Springs, Texas and East Oak Cliff near Jim Miller Road on the West.
When we were first exploring these trails in the neighborhood, we realized that combined together they made for a perfect day adventure.  And the Piedmont trail was quite accessible form the
DART green line.
If you head over to the Texas Buckeye Trail you will be greeted by the most lovely market, Bonton Farms market created by Daron Babcock.  And yes! You will want to peek inside to explore the farms and market and make sure to leave room for lunch as well.
This market was created in the midst of a food desert
The Arts District is Downtown's cultural hub, known for the strikingly angular Meyerson Symphony Center, the lavish Winspear Opera House and the Dallas Museum of Art, with its vast collection spanning ancient times to the present. The Nasher Sculpture Center exhibits modern masterpieces in a verdant setting, while the Crow Collection of Asian Art displays religious and secular pieces from diverse eras and cultures.
Booker T. Washington for the Performing and Visual Arts
Dallas Black Dance Theatre, the oldest continuously operating dance company
World-ranked Dallas Museum of Art
Nasher Sculpture Center
One Arts Plaza
Winspear Opera House
There is so much to do and see in this neighborhood.  For starters, I recommend that you begin with a walking tour to gain an insider's perspective to the layout, buildings, museums and architecture.
If you visit the Arts District on a warm, sunny day be sure to visit the Klyde Warren Park. The 5-acre park built above Woodall Rodgers Freeway is one of the top attractions to visit in Dallas. You can check out a book, magazine, or board game from the lending library, and grab a bite to eat at one of the food trucks. Or play a game of croquet, listen to live music, and just enjoy the sunshine while people watching.
Currently, Klyde Warren park is hosting the Friends exhibit which kids young and old are loving!!
If you're a fan of Asian art, then the Crow Museum of Asian Art is not to be missed. It's one of only a handful of museums in the country dedicated solely to the arts and cultures of Japan, China, India and Southeast Asia. During your visit you'll see jade ornaments from China, delicate Japanese scrolls, and a rarely seen 2-by-28-foot sandstone façade of an 18th century Indian residence.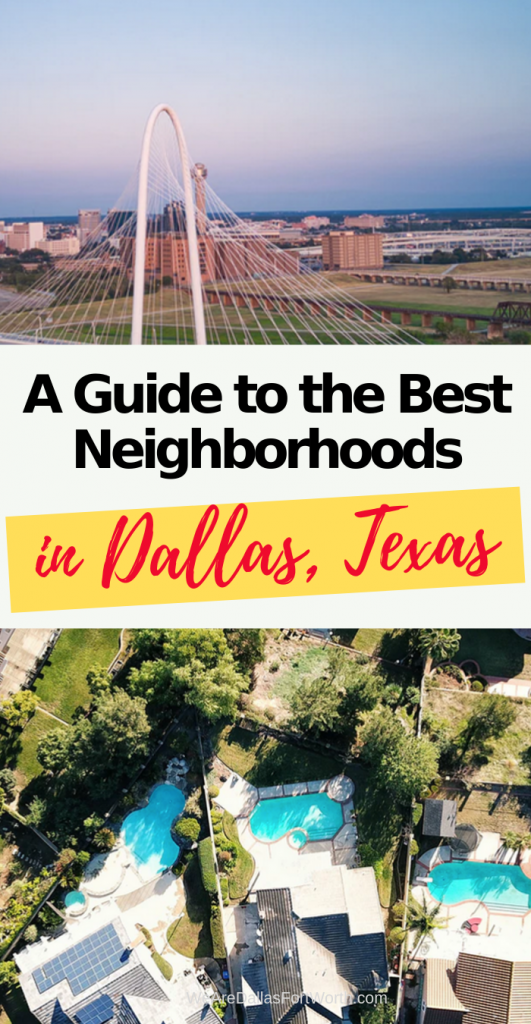 Old East Dallas
Old East Dallas is a community consisting of several neighborhoods in east Dallas, Texas. In 1890, the city was annexed into Dallas, making Dallas the largest city in Texas.
Lower Greenville
Lower Greenville is known for Greenville Avenue, a lively dining and nightlife strip packed with trendy bistros, tequila bars and convivial patios hung with festive lights. A neon-lit marquee beckons indie and alt-country fans to the Granada Theater, a buzzy live music venue in a 1940s art deco building. Off the avenue, stylish bungalow homes line the quiet, tree-lined streets.
Lower Greenville used to be a little more rough and now the tree lined srtreets showcase some of the best hot sots in Dallas like Terrili's, HG SPLY, Rapscallion and St Martin.
Lake Highlands
Lake Highlands is a neighborhood constituting most of Northeast Dallas. The neighborhood is a collection of dozens of subdivisions served by RISD public schools, as well as an array of private schools.
Preston Hollow
Preston Hollow is a neighborhood in north Dallas, Texas, USA. It is bordered on the south by the city of University Park, Texas.
This is a quiet neighborhood that runs along Preston, beautiful homes with mature trees really make this area a stand out.
Offering something for just about every budget and taste, Preston Hollow is increasingly becoming Dallas' go-to spot for trendy restaurants and family-friendly eateries. Locals and visitors alike hit up The Mercury, an award-winning restaurant known for its sophisticated American cuisine. Pizza aficionados flock to Dough for authentic Neapolitan style pies. And be sure to check out the dumpling bar at Royal China, a Preston Hollow mainstay since 1974.
West End
Part of Downtown, the West End is known for sites commemorating former president JFK. The 6th floor of the Dealey Plaza is now a museum about the president, and the nearby John F. Kennedy Memorial Plaza centers on a stark concrete monument. Photos, a box car and camp uniforms are among the exhibits at the Dallas Holocaust Museum. The surrounding streets are filled with sports bars, steakhouses and cowboy-boot shops.
Back in the day, the West End was the only cool hang out in Downtown Dallas and then it became the only place to avoid downtown.
Soon it will be polished up and shining bright beckoning all to come back to this area at the end of downtown.
Victory Park
Victory Park is a master planned development northwest of downtown Dallas, Texas and north of Spur 366. It is along Interstate 35E, part of the Stemmons Corridor and Uptown. The US$3 billion project, at 75 acres, is just north of the West End Historic District of downtown Dallas.
Billy Can Can
is our fave spot here and you'll want to add this to your must-try Dallas restaurant list.  The decor, the menu and the service are quite phenomenal.
Knox-Henderson
Knox-Henderson is one of the city's most vibrant nightlife districts, packed with colorful Tex-Mex diners, upscale gastropubs and mellow, late-night cafes. The shopping scene centers on high-end home furnishings, both retro and contemporary, plus consignment stores for antiques and vintage fashion finds. The Katy Trail, a former railroad that's now a popular jogging and cycling route, runs along the area's west edge.
The Knox Henderson area has a funky LA kinda vibe . . . if you will.  Cool cafes, bars, shops, graffiti walls nestled into this neighborhood make it so unique.  One spot that you need to take a peek at is La La Kind Cafe.This cafe employs former foster kids who've aged out of the system and often have a hard time finding work. But despite having a feel-good hook, it doesn't feel gimmicky. Francois Reihani, the cafe's 23-year-old founder, opted to renovate a 100-year-old house just off Greenville Avenue, turning it into a sunlit cafe with bright white walls, modern touches and seating on the front porch and on a sunny back patio.
Vickery Meadow
Vickery Midtown is an ethnically-diverse neighborhood consisting almost exclusively of apartment complexes in North Dallas, Texas, United States. The Vickery Midtown Public Improvement District states the neighborhood is bounded by Northwest Highway, Royal Lane, Central Expressway, and Abrams.
Turtle Creek
Turtle Creek is a neighborhood running along Turtle Creek and adjacent Turtle Creek Boulevard in the Oak Lawn area of Dallas, Texas. Turtle Creek has also become an adopted nickname for the Oak Lawn neighborhood, though never an official one.
Turtle Creek has a beautiful park that stretches along the main roads and throughout the neighborhoods.
This area is classic Dallas and a bike tour or driving tour is required.
And of course I can't forget, Turtle Creek is home to the Mansion.
This is a longstanding icon of luxury here in the Big D.  Its been around since the fabulous 80's, –> 1980 to be exact when oil heiress Caroline Rose Hunt turned mansion into a property for all visitors to enjoy. They also added a restaurant and bar that the Dallas crowd loves to be in.
Bluffview
Bluffview is an upscale neighborhood in north Dallas, Texas. It is bounded by Northwest Highway and the Preston Hollow neighborhood on the north, Inwood Road and the Devonshire neighborhood on the east, …
Junius Heights
Junius Heights is Dallas' largest historic district, a neighborhood of more than 800 homes in East Dallas, Texas situated east of Munger Place, south of Swiss Avenue and southwest of Lakewood.
Described as the greatest lot sale in the history of Dallas, two hundred lots were reportedly sold between 12:01 A.M. and 12:45 A.M. on September 3, 1906. Advertisements of the day promised that Junius Heights would become the choicest residential section of Dallas. The neighborhood was well known by its large columns on Abrams and was served by the Junius Heights streetcar line until streetcar service was discontinued.
Due to the historic area, this is the perfect neighborhood to host a Home Tour. Last year, Junius Heights hosted a home tour in November and I think its something to check out.
Eat at places such as Jimmy's Food Store, Kalachnadji's Buffet or Matt's Rancho Martinez to name a few.
The West Village District is a walkable urban village in the Uptown area of Dallas, Texas. West Village is located at the northern edge of Uptown along McKinney Avenue and is bordered by Lemmon Avenue, Cole Avenue, Haskell Drive and Central Expressway.
The West Village segues in to Uptown and I find the 2 somewhat synonymous.
We covered so many neighborhoods in Dallas such as:
Downtown
Fair Park
Far East Dallas
Far North Dallas
Far Northeast Dallas
Lake Highlands
Lakewood
Love Field
Medical District
Mountain Creek
North Dallas
Northeast Dallas
Northwest Dallas
Oak Cliff
Oak Lawn
Old East Dallas
Park Cities
Pleasant Grove
Red Bird
South Dallas
Southeast Dallas
Stemmons/Market Center
West Dallas
White Rock
Beyond Dallas
But what about other areas of DFW? Other there more neighborhoods besides Neighborhoods in Dallas?
There are many neighborhoods in the metroplex as far reaching as Fort Worth to Rockwall to busy Plano, McKinney and more.
We can look at Allen, Prosper, Celina, Plano, McKinney, Murphy, Garland, and more.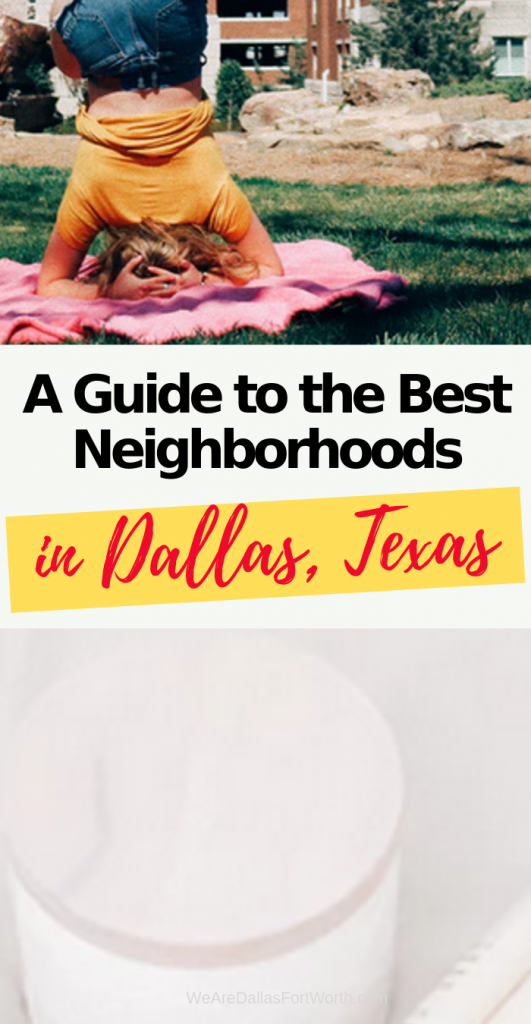 Here are more of the top neighborhoods to consider outside of Dallas proper:
❤️ Downtown McKinney
I've written about and spoken about Downtown McKinney so much.
This historic neighborhood is one of the best and most charming neighborhoods in all of North Texas.  You can learn about everything on Downtown McKinney in the Down & Dirty Guide to Downtown McKinney Texas here.
❤️ Windsong Ranch in Prosper
Windsong Ranch made a splash this year, no pun intended, with the opening of the new Crystal Lagoon.
If you can handle the 380, then you might like this neighborhood and subdivision.
❤️ Willowbend in Plano
When you think about West Plano real estate and where to live, the first development that comes to mind is the community of Willow Bend, it set the standards for West Plano as one of the most upscale and affluent neighborhoods in zip code 75093. A comparison of Willow Bend to the Park Cites is often made because it is a close knit community with excellent schools and police department, shopping and restaurants that would satisfy anyone and then some! All located in the Heart of West Plano.
❤️ Frisco Rail District
A few weeks ago I wrote that the downtown Frisco area has now become entitled, the Frisco Rail District.  According to plans made decades ago, Frisco Texas will now be executing those plans and revamping the downtown Frisco area to include more shops and restaurants.
❤️ Stonebridge Ranch
❤️ Celina
Before Windsong Ranch and the Crystal Lagoon were taking the limelight, Light Farms in Celina was all the rage.  And still a great neighborhood for families.
❤️ Princeton
Princeton has busted open with lots of new housing, playgrounds and HOAs . . .thankfully Two Sisters Grove trail has still stayed.
❤️ Melissa
More of what Princeton has  =)
❤️ Anna
❤️ Rockwall
One of our favorite neighborhoods to escape to when we want to head East is Rockwall, specifically Downtown Rockwall and Squabble Creek Trail.
❤️ Murphy
Don't forget to visit Central Park.
❤️ Wylie
Shoemakers downtown is a place you don't want to pass by.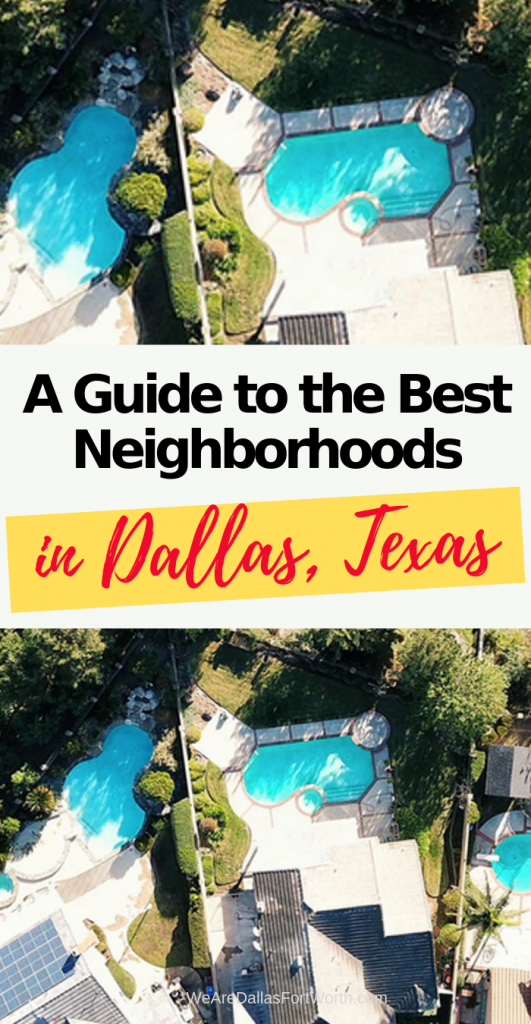 ❤️ Richardson
Richardson is a city in Texas with a population of 111,055. Richardson is in Dallas County and is one of the best places to live in Texas. Living in Richardson offers residents a suburban feel and most residents own their homes. In Richardson there are a lot of restaurants, coffee shops, and parks, like this magnificent gem with a waterfall. Many families and young professionals live in Richardson.

If you are looking for diversity plus established neighborhood settings amongst mature trees then you might like Richardson Texas:
Advantages of a Richardson location:

Highest concentration of technology workers in the greater Dallas area –
1.9 million total labor force within a 30-minute commute
Strategically located between major freeways for easy commuter access
Home to the University of Texas at Dallas – a Carnegie "Tier One" University
Highly regarded K-12 educational systems with over 90% college-bound graduates
4 existing DART light rail stations (2 more rails underway)  and public bus service
30+ million square feet of office, flex and industrial space
Responsive city government and staff who "operate at the speed of business"
Extensive housing options from entry level to executive homes, town homes,
upscale multi-family, and transit-oriented developments
800+ acres of parks and recreational facilities, golf courses and over 40 miles of hike & bike trails
Arts & music festivals throughout the year, plus first-class entertainment venues
Over 250 dining options, from traditional American to exotic ethnic cuisines
❤️ Watter's Creek
Watter's Creek offers residents and visitors a beautiful setting just off of Central Expressway
❤️ Flower Mound
Oh and one more thing . . .
Come join the conversation over here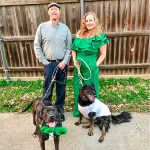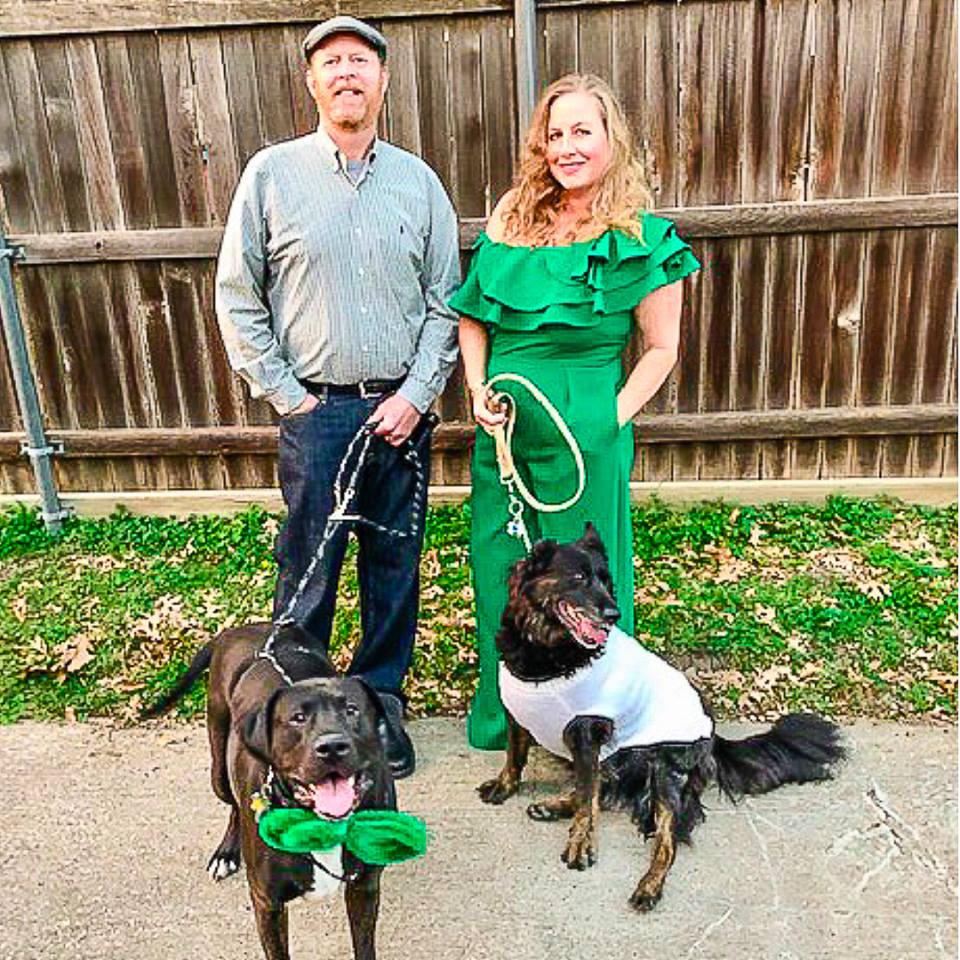 Interested in working with the We Are DFW team start here
They help local businesses in DFW and many larger businesses looking to tell a story to the readers of Dallas. Her work entails copywriting, content marketing, blog campaigns, email marketing, social media, coaching and consulting.
Be sure to take a peek at the LIVE show – here are just a few of them from the recent weeks (lots of Plano and Frisco representation in the house!)
You might also like
If you like podcasts, here are a few of my episodes from the We Are Dallas Fort Worth podcast