Disclosure of Material Connection: Some of the links in this post may be "affiliate links." This means if you click on the link and purchase an item, I will receive an affiliate commission. Disclosure in accordance with the Federal Trade Commission's 16 CF.
Its that time of year again – its the Plano Balloon Festival and Plano Balloon Festival Half Marathon.
The town, at least the side that I live in becomes a hot mess of traffic, balloon sightings and the energy as we anticipate yet another balloon festival weekend.
Whether the hot air balloons take off or not, the best way to be prepared is to be covered in head to toe in all things hot air balloon and throw a balloon festival at your home before or after going to the festival.
Everything You Need for a Plano Balloon Festival Half Marathon Celebration Party
The Plano Balloon Festival is celebrating 40 years of ballooning in Plano during the three-day weekend that begins September 20. This annual festival is held in the City of Plano, proudly known as the Official Hot Air Balloon Capital of Texas. More than 85,000 guests are expected to attend this 40th birthday party set in Plano's largest park, the Oak Point Park & Nature Preserve.
The festival starts on Friday, September 20 at 4:00 p.m. and features 50 hot air balloons, the RE/MAX of Texas Parachute Team, Metro by T-Mobile is presenting Downtown Fever and  T-Mobile is presenting Moving Colors Band on the KLUV Main Stage.  Pyrotex is loaded to launch two orchestrated and customized Spectacular Firework Show at 9:00 p.m. presented by Bimbo Bakeries USA on September 20 and 21.
The festival includes a community stage for entertainment, tethered rides, concessions, fireworks, a kids fun zone, half marathon and 10k and 5k.
Keep an eye on the weather as this time of year is hurricane season and can bring in storms or rainfall for the weekend.
Another thing to keep an eye out for is the traffic.  Yes, there will be traffic because so many people are trying to get to one exact location.  In order to minimize this traffic, you may want to consider:
Carpooling
Biking
Taking the Balloon bus from DART's Parker Road station
Walking to Oak Point Park via the trails
Uber
Lyft
DART bus
DART train
The balloon festival is particularty magical at the sunset balloon launch.  And unless you are headed to the Balloon Fiesta in New Mexico, this is the closest place you can catch a glimpse.
In fact, many of you probably have printed and framed balloon pictures in your home from previous years like I did.
If you miss the Sunset balloon launch, aim for the sunrise balloon launch.  Its so majestic to see all of the balloon inflate together and then prepare for lift off.
Hot Air Balloon Tee
Toddler Romper
Hot Air Balloon Earrings
Hot Air Balloon Socks
Hot Air Balloon Decor
Hot Air Balloon Cookie Cutters
Hot Air Balloon Hangers
Hot Air Balloon Laptop Bag
Hot Air Balloon Cookie Cutters
Hot Air Balloon Tote
Hot Air Balloon Tumbler
Hot Air Balloon Duffle Bag
Are you ready for the festival?  It starts on Friday and runs all the way through Sunday evening.
Have fun and stay safe!
Oh and one more thing . . .
Come join the conversation over here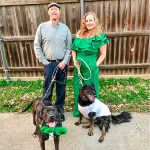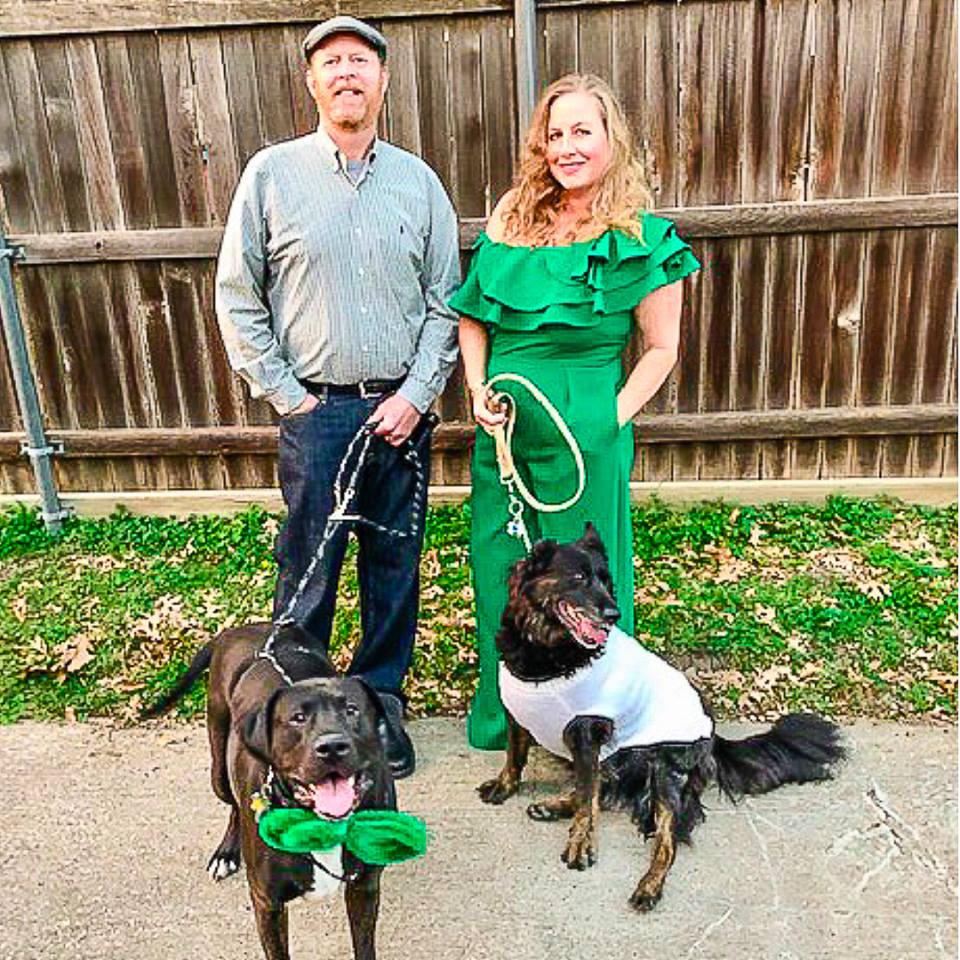 Interested in working with Becca or being featured here on the website, start here
She helps local businesses in DFW and many larger businesses looking to tell a story to the readers of Dallas. Her work entails copywriting, content marketing, blog campaigns, email marketing, social media, coaching and consulting.
This article contains some affiliate links, meaning that if you make a purchase through these links, I may earn a small commission (at no extra cost to you!). Thank you for reading!
Be sure to take a peek at the LIVE show here, I would love to see you join us every Wednesday morning at 10:00am  – here are just a few of them from the recent weeks (lots of Plano and Frisco representation in the house!)
You might also like
If you like podcasts, here are a few of my episodes from the We Are Dallas Fort Worth podcast