Disclosure of Material Connection: Some of the links in this post may be "affiliate links." This means if you click on the link and purchase an item, I will receive an affiliate commission. Disclosure in accordance with the Federal Trade Commission's 16 CF.
If you have dog and your dog has fur then you might be looking for the best dog grooming in McKinney. Having a dog is a huge responsibility – they need just the right food, exercise (ours need a ton of it), doggie daycare, dog sitters, medicine, therapy and of course grooming.
Having a service professional come to your home can be so rewarding. So you might also want to look into having a mobile dog groomer come to your home.
Especially when it comes to your dog – since we have 2 large dogs, its extremely helpful since loading large dogs into the car can be quite difficult prior to, during the trip and after the trip.
And they really need it because there is not a day that goes by that I don't seem them outside rolling around in the grass and mud. Yep, they seem to particularly love the muddy dirty puddles.
Treat Your Dog
And omg, our dogs love swimming and they love frolicking in the local dog parks around Dallas, Plano, Richardson and McKinney.
How to Find the Best Dog Grooming McKinney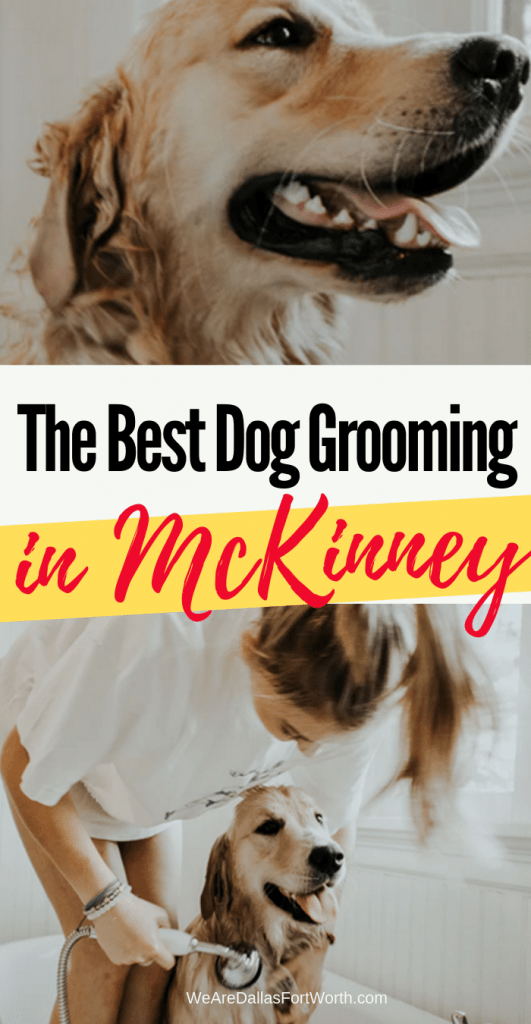 Hiring inexperienced groomers means you might end up paying for the service twice.
Which is exactly how the saying goes, if you buy cheap, you'll buy it twice.
Find someone who has good reviews, love dogs and has been certified in dog grooming before you add them to the list of potential dog groomers for your furbabies.
That means you'll need to do your research and due diligence for you and your pup.
Also, it might be a great idea to check on their social following as well. Find out who they are working with, where they are working, the kinds of dogs they groom on and of course read their conversations with their following.  These pictures can provide 1,000 words.
You'll be able to tell if its an experienced groomers are not because they will be sharing certifications and constantly learning about the latest trends and sharing it with their following.
Here is where you need to begin your search – –
The Best Dog Grooming in McKinney
1. Primped Pooches Mobile Dog Spa
(214) 817-0362
2. Aussie Pet Mobile
(972) 798-8780
3. Splash & Dash Grooming & Boutique
(214) 592-0060
4. Legacy Pet Grooming
(469) 631-0929
5. Scruffy to Fluffy Mobile Pet Grooming
(214) 714-5098
6. Fur Friends
(469) 422-6062
But what if you want to DIY your dog grooming?
Sure, why not? Could that be the best dog grooming in McKinney? Ummm, maybe.
I think it depends on you, your dog and if you have the proper tools.
A professional groomer will have a lot more experience and better tools so its really a decision for you to make if you think this is doable for you.
🐶 Here are the grooming tools that we recommend⤵️
Ruff 'n Ruffus

This is a 3-Piece Set with a self-cleaning slicker brush as well as a steel finishing comb, and pet nail clippers.
What We Liked
Provides you a great foundation for grooming

Its self cleaning

Affordable

They have a 100% money back guarantee

What We Didn't Like
There is a chance that your dog may not like the brush (but that's a dog issue)



Dog & Cat Massage Brush

This NVTED  Dog and Cat Bath/Massage brush, pet scrubber, shampoo dispenser is exactly what you need to hang onto your dog with one hand and bathe them with the other.  It can be so difficult to open the shampoo bottle, pour someone onto your hand or onto the dog and then start massaging in the soap.  
This is a thorough tool to assist in the dog grooming chore.
What We Liked
Extremely user-friendly

Small and discreet so it does not upset the dog

Offers a gentle massage for your dog

Makes dog grooming easy for the novice

What We Didn't Like
There is a chance shampoo might come out of both ends
Professional Dog Clippers

To make home dog grooming easy, they've included a stainless steel scissor, a stainless steel comb, a charge stand and 6 guide guards(3mm,6mm,9mm,12mm,15mm,18mm).
What We Liked
Its cordless

Extremely quiet


Low vibration

The battery is long lasting
What We Didn't Like
The teeth are far apart on the guides
The Verdict on the best dog grooming in McKinney?
If you want the absolute best dog grooming, then we suggest that you make an appointment to receive professional dog grooming in McKinney. 
While, if you are on a budget, then you may be able to get more experienced at dog grooming at home. Whether you always do it yourself or you provide a bit of grooming in between professional appointments, it can help save you money and a trip into the groomer.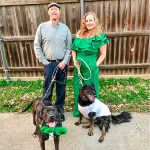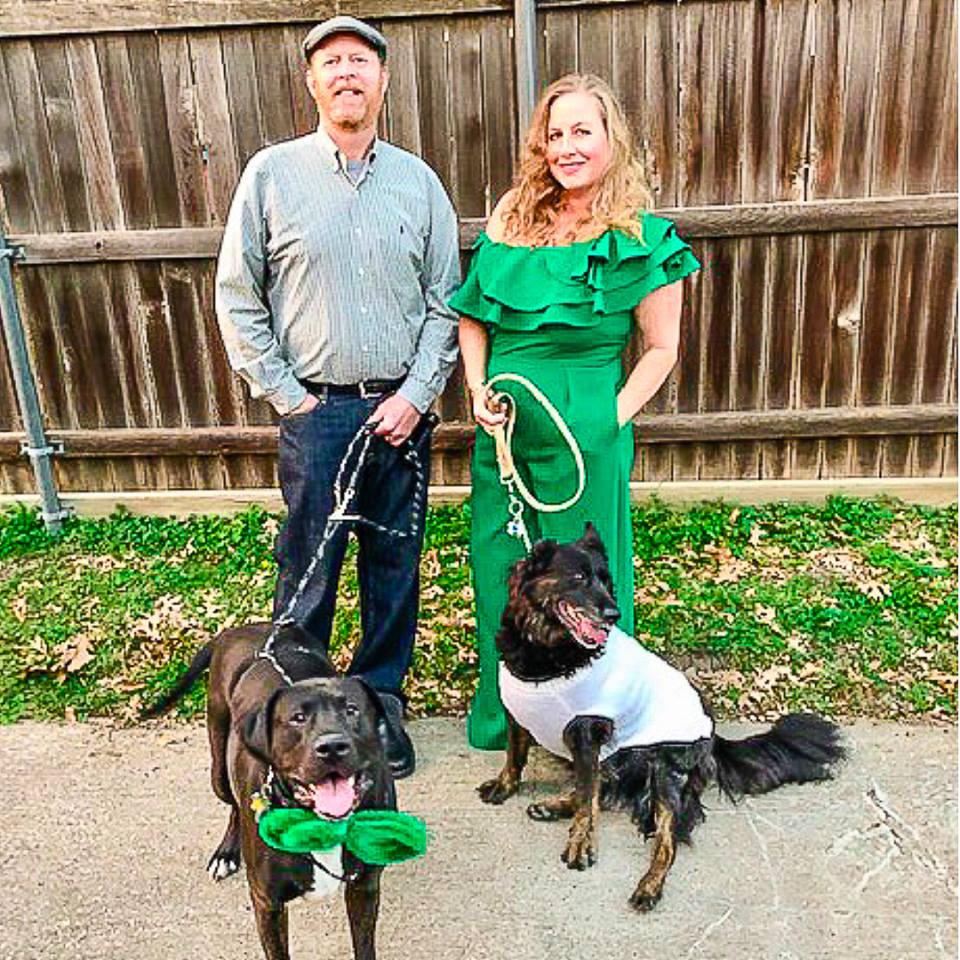 Interested in working with the We Are DFW team or being featured here on the website, start here
They help local businesses in DFW and many larger businesses looking to tell a story to the readers of Dallas. Her work entails copywriting, content marketing, blog campaigns, email marketing, social media, coaching and consulting.
This article contains some affiliate links, meaning that if you make a purchase through these links, I may earn a small commission (at no extra cost to you!). Thank you for reading!
Be sure to take a peek at the LIVE show here, I would love to see you join us every Wednesday morning at 10:00am  – here are just a few of them from the recent weeks (lots of Frisco representation in the house!)
You might also like
If you like podcasts, here are a few of my episodes from the We Are Dallas Fort Worth podcast