Disclosure of Material Connection: Some of the links in this post may be "affiliate links." This means if you click on the link and purchase an item, I will receive an affiliate commission. Disclosure in accordance with the Federal Trade Commission's 16 CF.
Dallas is part of the Bible Belt, so it should come as no surprise that there are hundreds of churches in the DFW area. However, during the holidays you might be considering finding a church for Christmas Eve service and maybe even beyond Christmas.  If you've taken a
carriage ride through the beautiful neighborhoods of Highland Park
, then you might have gotten a glimpse of some of the most beautiful and classic
Highland Park Texas churches.
If you want to know where some of the most beautiful and heartfelt churches are in HP, here's our guide to the ones that will make an impression on you and your loved ones, both inside and out.
Highland Park Texas Churches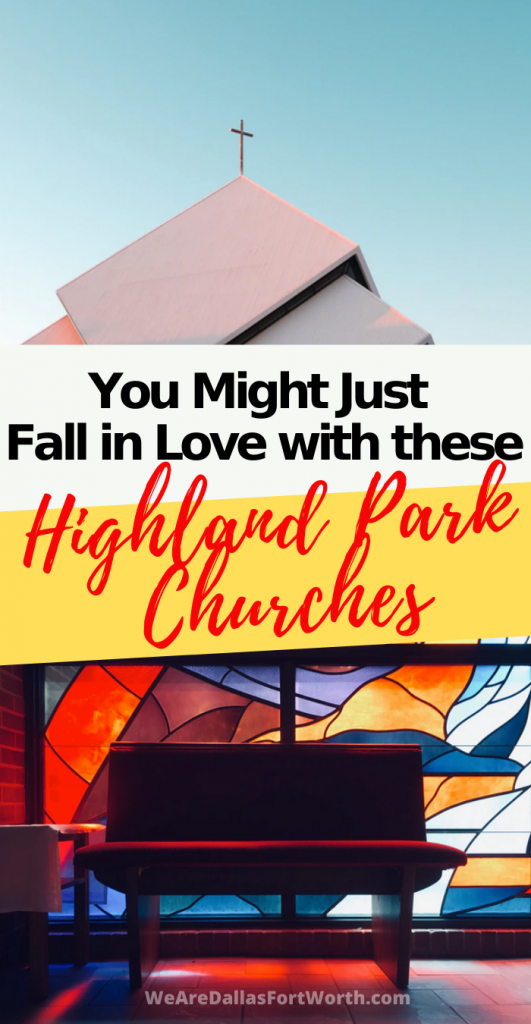 You can find so many styles of churches in Highland Park including Baptist churches, Methodist churches, Roman Catholic, Pentecostal, non-denominational and all types of Christian churches.
Here are a few (we'll actually be adding more) to get you started:
Highland Park United Methodist Church
United Methodist church
3300 Mockingbird Ln
(214) 521-3111
Highland Park Presbyterian Church
Presbyterian church
3821 University Blvd
(214) 526-7457
First Unitarian Church of Dallas
4015 Normandy Ave
(214) 528-3990
Central Christian Church
Disciples of Christ
4711 Westside Dr
(214) 526-7291
Christian Science Churches
4419 Oak Lawn Ave
(214) 352-5250
Preston Road Church of Christ
Church of Christ
6409 Preston Rd
(214) 526-7221
Northwest Bible Church
North Dallas
(469) 453-7777
Trinity Church Dallas
4300 Cole Avenue
Uptown
(214) 528-7343
Saint Michael & All Angels Episcopal Church
8100 Douglas Avenue
(214) 363-5471
Final Thoughts on Highland Park Churches
Are you searching for churches in Highland Park, Texas? You might live in Highland Park or thinking about moving into the area.
Here's a glance into life in Highland Park  ⤵️
Its truly the perfect place to work, live, play, worship and do it all in style.
And there's even more things to do in this area with this list of things you don't want to miss and of course everyone loves taking pictures with these fabulous and unique teddy bear statues – they are a bit hidden.
P.S. Support Highland Park Presbyterian church with this audio CD