Disclosure of Material Connection: Some of the links in this post may be "affiliate links." This means if you click on the link and purchase an item, I will receive an affiliate commission. Disclosure in accordance with the Federal Trade Commission's 16 CF.
I might be biased but I believe that the Krewe of Barkus in McKinney is the best event of the year in North Texas.
Everything You Need to Know About the Krewe of Barkus McKinney 2020
The Krewe of Barkus isn't like other parades and festivals that you might attend on the Square, rather this one has gone to the dogs.
Woman's best friend as well as man's best friend is at the center of this parade as they stroll through the brick paved streets of the historic McKinney Square with their favorite furry pal.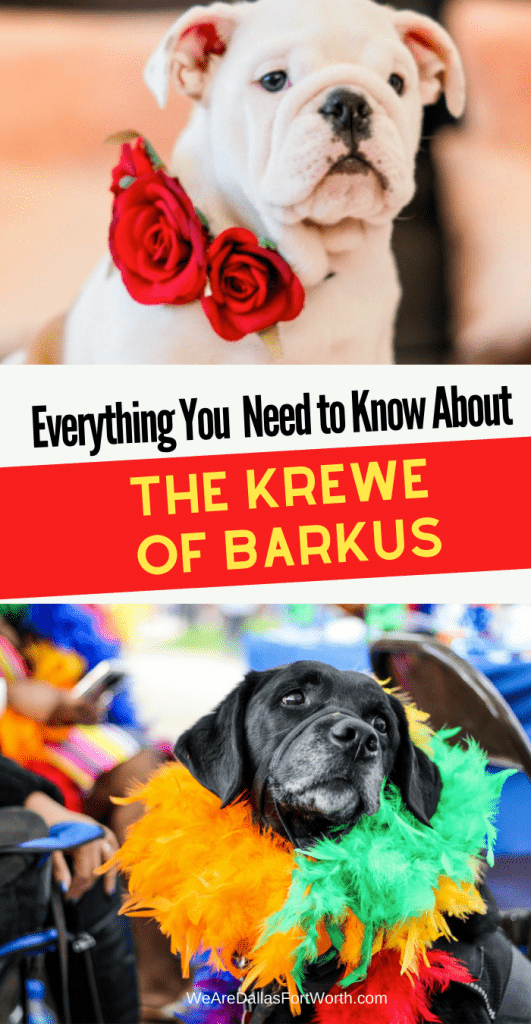 The  Krewe of Barkus originated as a New Orleans Mardi Gras parade where participants are dogs in costume according to the chosen  parade theme as a nonprofit organization that promotes adoption and rescue of homeless animals in the town.
Similar to a "Mardi Gras" style of celebration but a little less of the chaos and a lot more cute puppies.
This parade and event has its own rendition that comes to the streets of Downtown McKinney.
Let's review the details so that you have as many answers to your questions as possible.
When is the event?
Sunday, February 23, 2020
What time is the event?
2:00 PM (although we usually get there by 1:00pm)
If you are unfamiliar with the location of Downtown McKinney . . .
Put this address into your GPS.
111 N. Tennessee St.
McKinney, TX 75069
Who is the Krewe of Barkus for?
All dog lovers that live in Dallas, North Texas or any dog lover who want to come to McKinney for the weekend.
Its also for the family that likes to get outdoors and enjoy a community festival, running into neighbors, meeting new friends and of course fellow dog lovers.
I'll put it this way – if you want a big smile on your face throughout all of Sunday, then then this event is for you.
What happens at this event?
The event will open up first with dog-related vendors in the park.
Followed by a dog/human parade at 2:00pm sharp.
Can anyone be in the parade?
Yes!
If you would like to participate in the parade and costume contest, you would need to contact the City of McKinney and obtain a  registration form.
Please note: you cannot pop in on the day of the event.
Will there be awards?
Yep!!
What kind of Vendors will be at this event?
You'll find dog-related products, services, trainers, dog treat makers and bakers, boarders and everything in between.
I encourage anyone with a dog business to join the DFW Dog Community Directory over here to gain 24 hour/7 day per week attention on your business products and services.
As they say, content never sleeps.  😃
Is there a theme?
Yep! Each year the organizers of the Krewe of Barkus dream up a new theme.
The 2020 theme is focused on icons.  It is a tribute to pop music icons including Elvis, Beyonce, The Back Street Boys, Cher, Buddy Holly, Bruno Mars, Taylor Swift, The Beatles and Madonna.
🎶 A Barkus Salute to Popular Music: Puppies Go Pop Star.
But you know what?
Any costume will do! I know we all have at least one costume for our dogs when this kind of event comes up.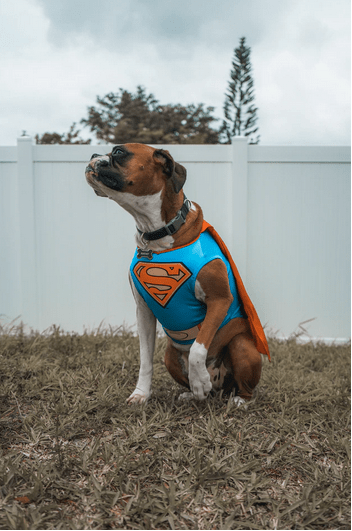 Where should you park?
Sunday is a quieter day in Downtown McKinney so it should be a bit easier to find parking along the various streets throughout the historic area.  You can also find multiple public lots available as well as the new parking garages.
What time does it start?
We usually set aside enough time for this event.  We either plan for an hour walk prior to arriving in McKinney or we swing by Bonnie Wenk Dog Park to help our dog Dutch get all of the zoomies out of him.
Then we typically arrive about 12:45 or 1:00 so we can find parking and have fun seeing all of the other dogs that are dressed up.
How to make the most of the event?
As much as we love bringing our pets to public events, it can take a bit more planning in order to have a stree-free time.
First thing we do is check the weather as the date gets closer – we all know that February in North Texas typically brings days that are either 30 degrees or 75 degrees.  Of course, we ill cross our fingers for 75 degree days.
This way we can plan what we need to wear and how much time to allot for playing outside with Dutch prior to the event.
Supplies needed:
We get our car ready with a car seat cover, we love this one from REI.
Additionally, we make sure to prepare a jug of water and pack a water bowl into the car.
Here are some options (love the one that comes with water):
Of course, we bring a roll of poop bags too.  Essential!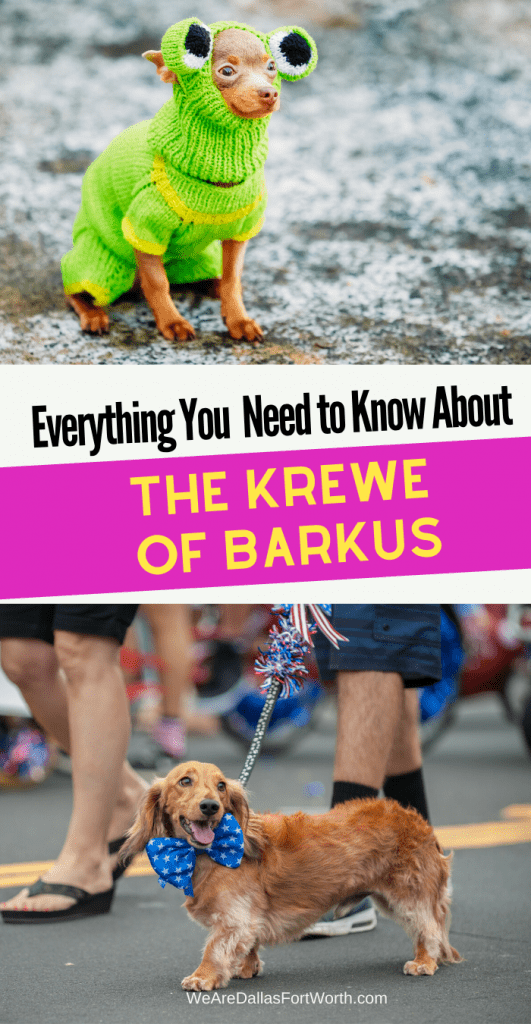 Final Thoughts on the Krewe of Barkus in McKinney
This is an event that we anticipate all year long!!
Krewe of Barkus is an amazing event featuring a parade, vendor booths, interactive activities and lots of great memories.
This year will be the 18th annual event and if you haven't been yet, then 2020 is your year.
In past years, more than 250 dogs participated in the parade alongside more than 4,500 spectators in awe of costumes, creatures and creativity.
One more thing . . . come join the Facebook convo.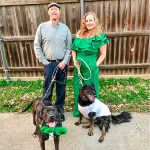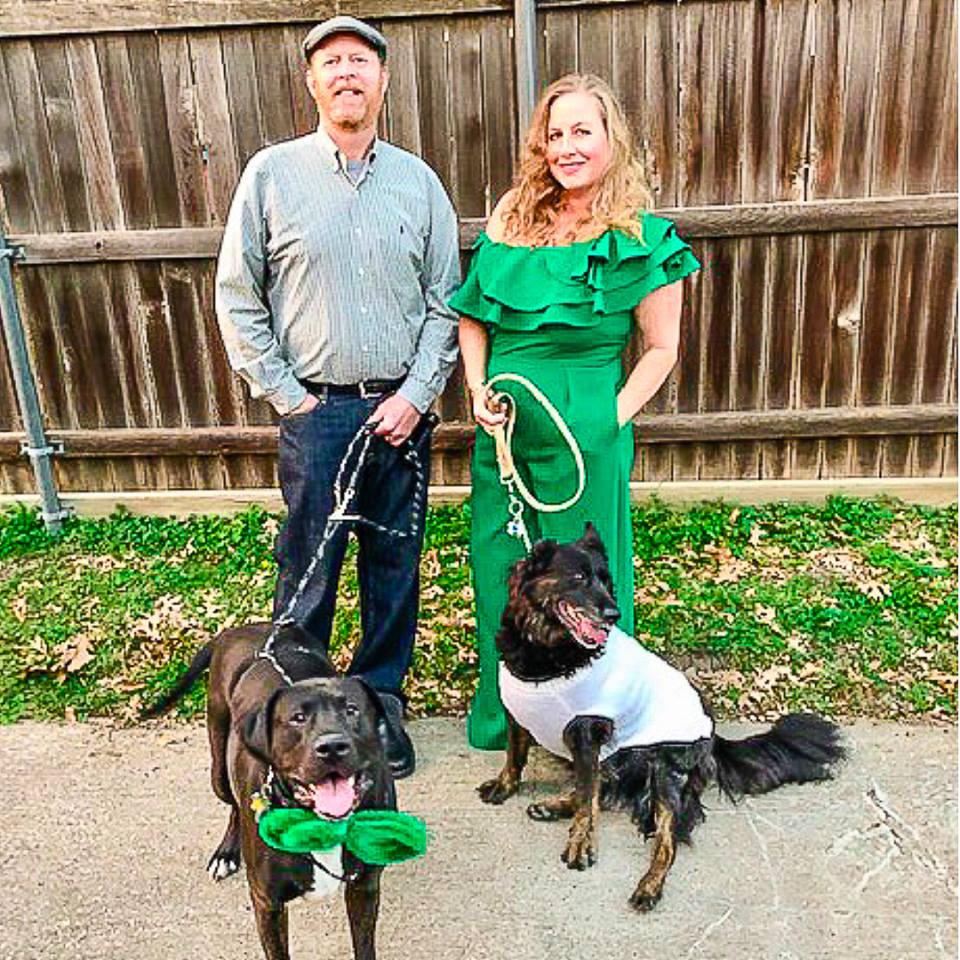 Interested in working with the We Are DFW team or being featured here on the website, start here
They help local businesses in DFW and beyond including copywriting, content marketing, blog campaigns, email marketing, social media, coaching and consulting.
You might also like
Catch some of our podcast episodes here: